Tangy, tender and fall-off-the-bone delicious! All you need are 3 ingredients, plus salt and pepper, for these finger licking good barbecue ribs made easily in your slow cooker.


Here in Austin, you can throw a stone in any direction and hit a good barbecue joint. However, as easy as bought barbecue is to come by, my method of making ridiculously tender, sticky ribs the homemade way is even easier… and absolutely fool-proof!
I have some friends who swear by a day-long smoking process, and others who oven-bake them slow and low, then finish on the grill. Let me just put it this way, I've never had a BAD rib. Each method produces fantastic results! But, this mama needs to keep it simple when the hankering for good homemade barbecue strikes.
Enter 3 simple ingredients and your slow cooker!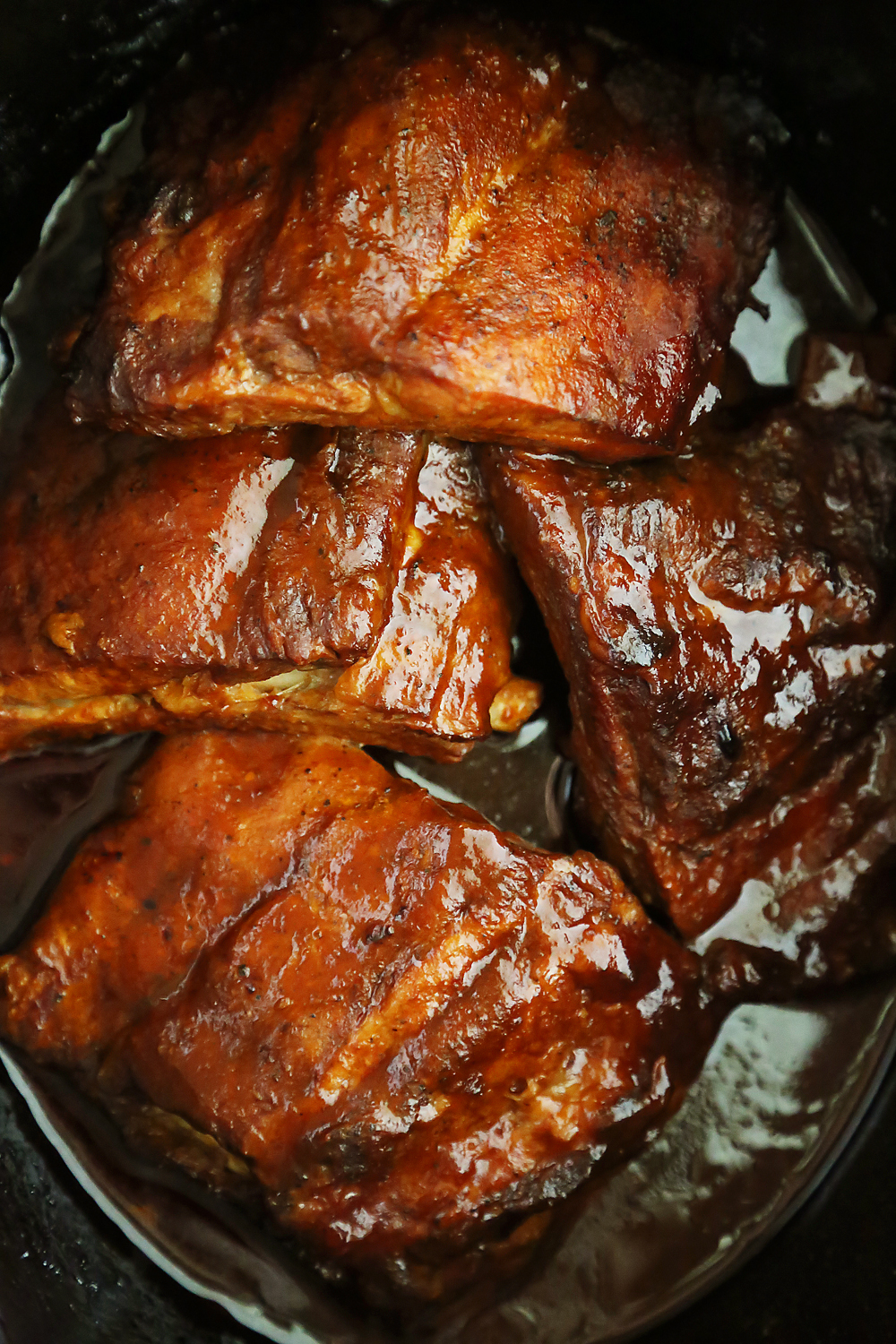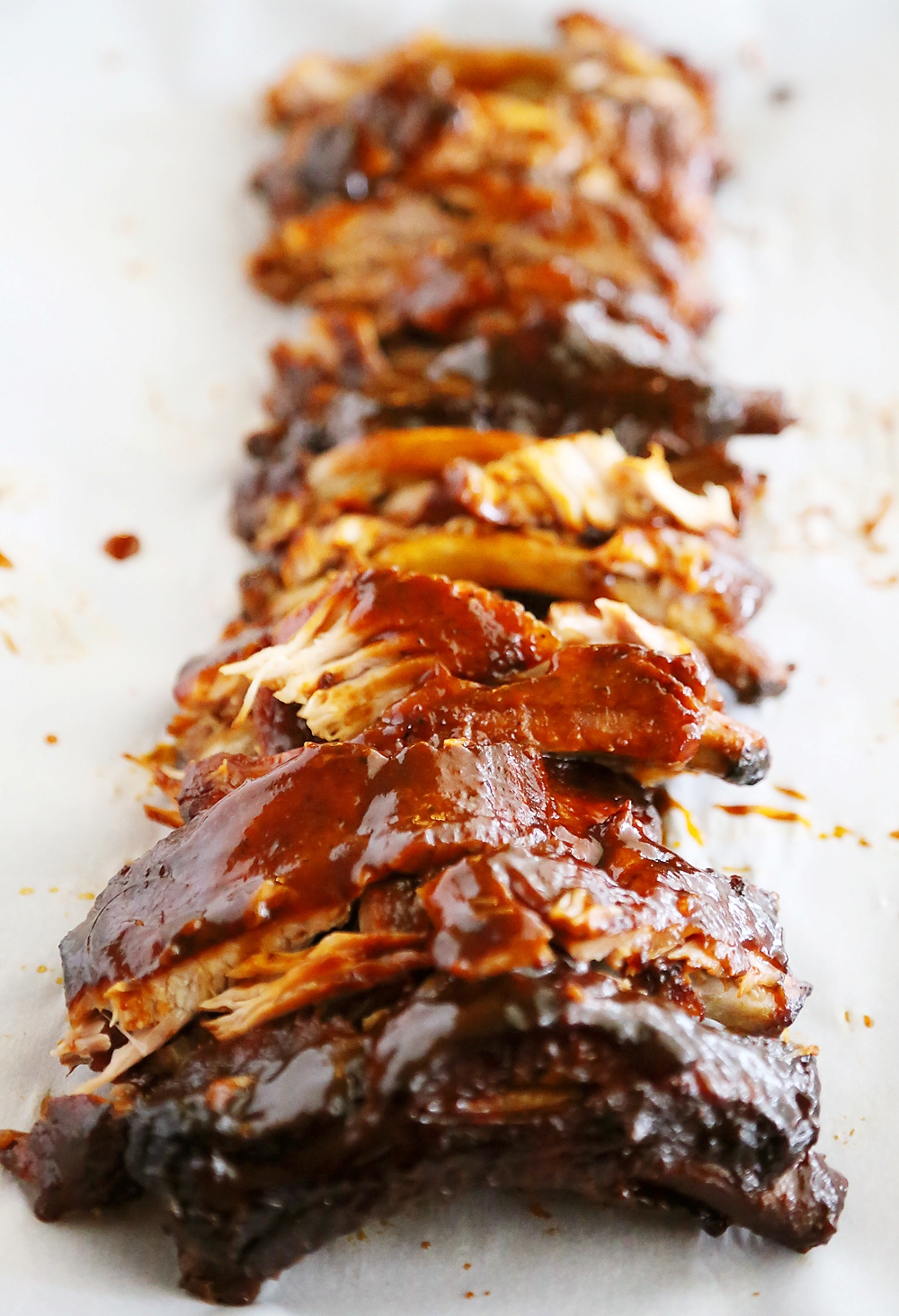 The addition of root beer gives these ribs a slight vanilla-molasses infusion, which is all the more enhanced with a sticky, spicy barbecue sauce! I love to serve these ribs with corn on the cob and my Southern potato salad… and a thick pile of napkins, of course.
In my experience, barbecue sauce is best added after the ribs are mostly cooked. Otherwise, the sugar in the sauce will burn and you'll end up with a difficult cleaning job. In this method, simply add a bottle of good-quality root beer to your slow cooker and lay your ribs on top. You can cook them on low (which I recommend) or high, but either way, they come out delicious and tender.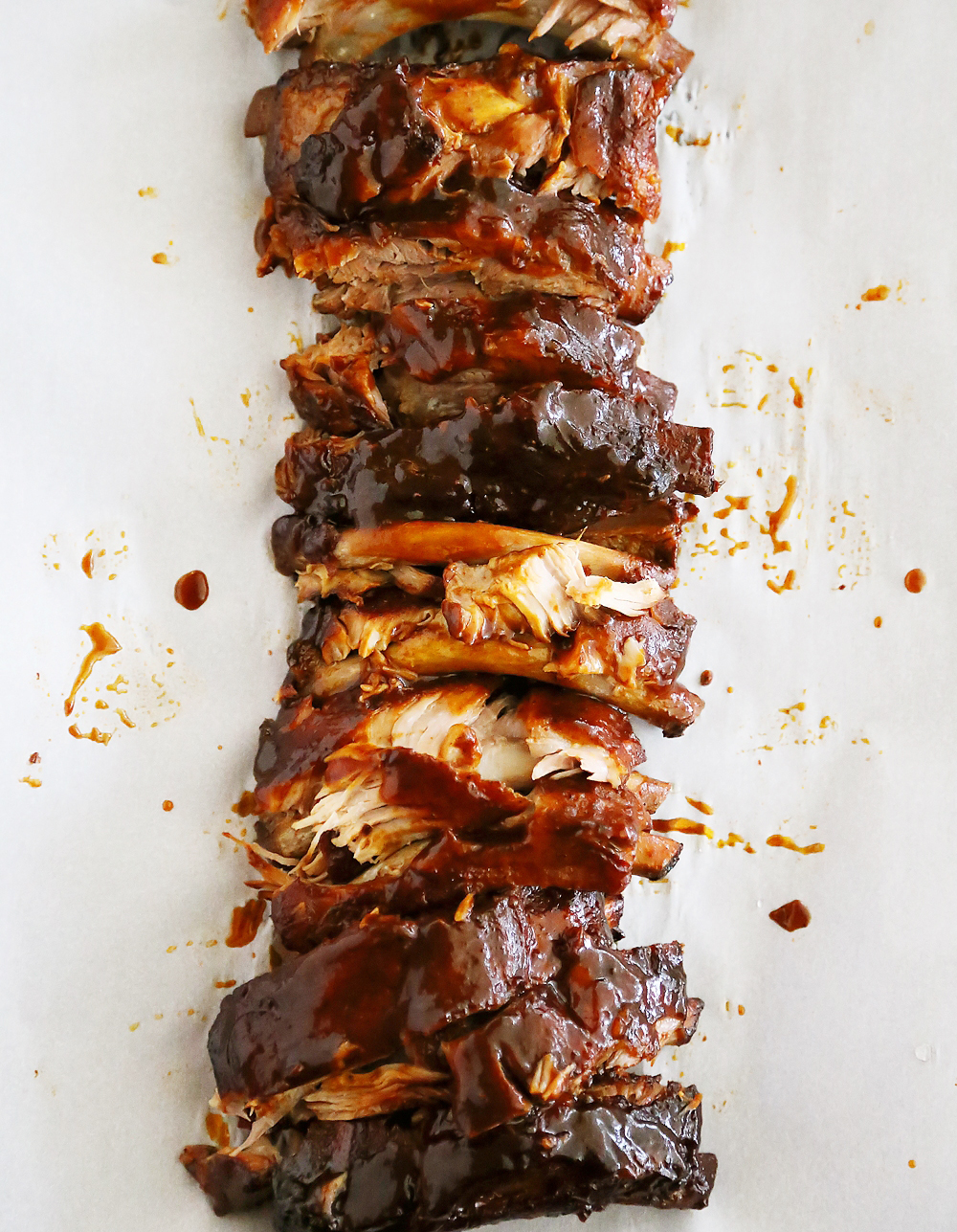 When the ribs are cooked, place them on a large baking sheet and slather with barbecue sauce. Into the oven they go, so the sauce can caramelize and stick to yer ribs (like these ribs will). And then, you're ready to dig in!
Serve these awesome, easy root beer ribs for your next barbecue or casual summer get-together!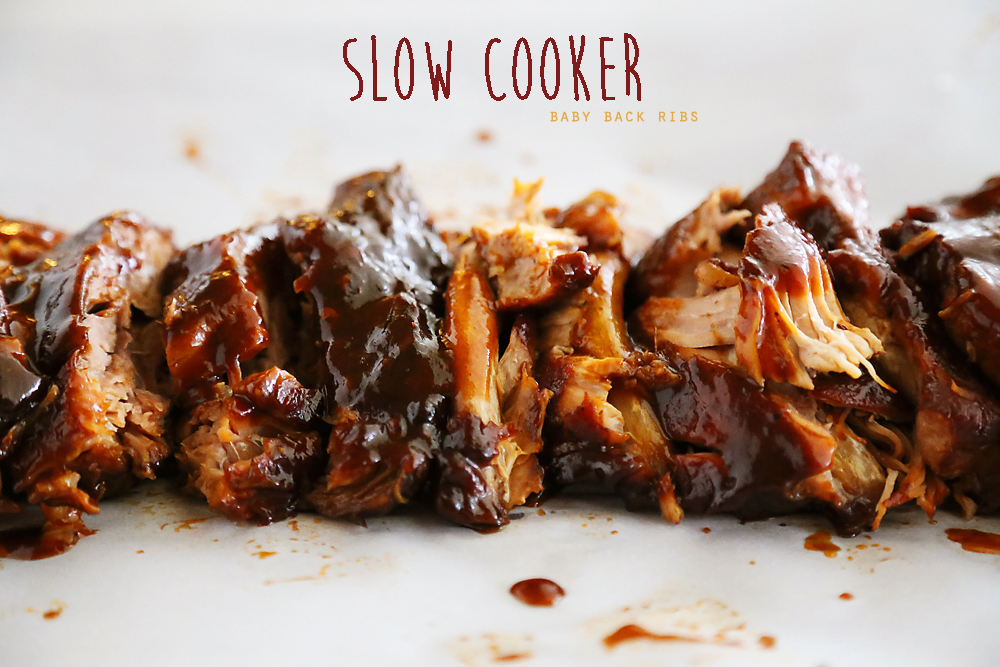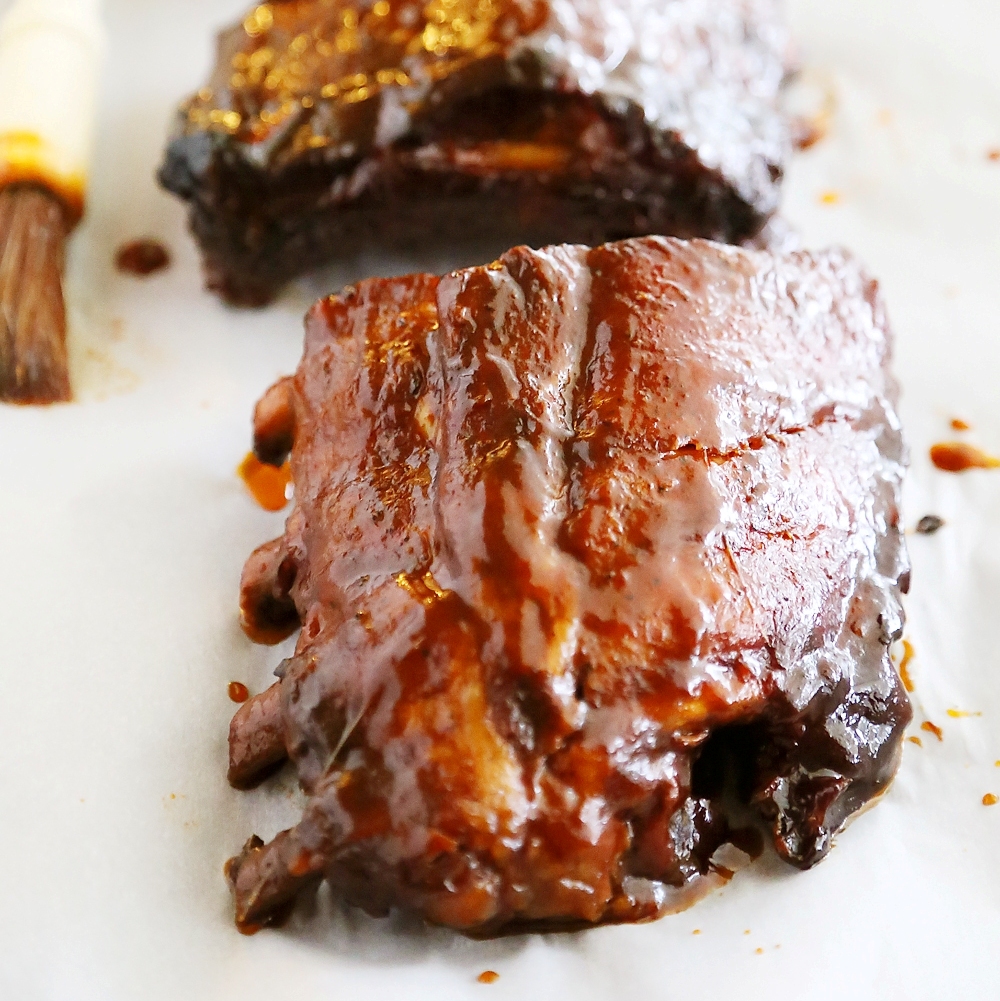 Slow Cooker Root Beer Baby Back Ribs
Ingredients
3 pounds baby back ribs, thawed and trimmed
Salt and ground black pepper, to taste
1 cup root beer
1 18 ounce bottle barbecue sauce
Instructions
Pat ribs dry with paper towels and season generously with salt and pepper.
Pour root beer into slow cooker, then place ribs on top. Cook on high for 4 hours, or low for 6-8 hours.
Preheat oven to 375 degrees F. Line a large baking sheet with heavy duty aluminum foil. Transfer ribs to sheet. Coat ribs with barbecue sauce (more or less, to your taste). Bake until sauce caramelizes and sticks to the meat, 10 to 15 minutes.
Remove from oven and brush on more sauce, if desired.
Enjoy!