Crispy, sticky and spicy chicken served over rice (or tossed with mixed Asian veggies) makes for a colorful and delish weeknight meal. Try it tonight!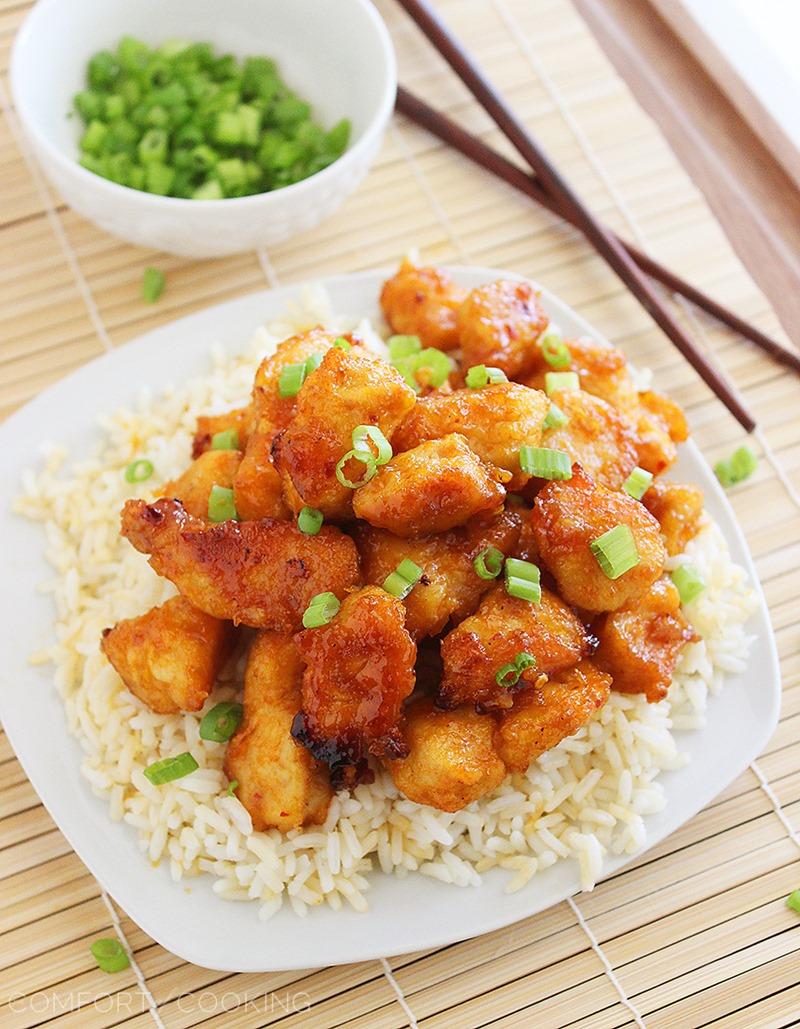 Do you ever get in a cooking rut?
Well, I have been in a no-cook rut lately, and it's called caprese. Tomato, basil and mozzarella are my obsession. Stacked in a salad, melted into crisp ciabatta loaves, and topping grilled meats is the way I could eat it all day, every day. But, since hubby doesn't share the same affection for repeating the same thing multiple times per week, keeping meals interesting (yet easy) has been my mission!
The only thing we love just as much as Italian food? A scrumptious homemade twist on Asian take-out! And since I'm always looking for ways to jazz up chicken breasts, this zesty chicken and rice dish totally fit the bill for a Friday date night in.
You could say it's chopstick-lickin' good!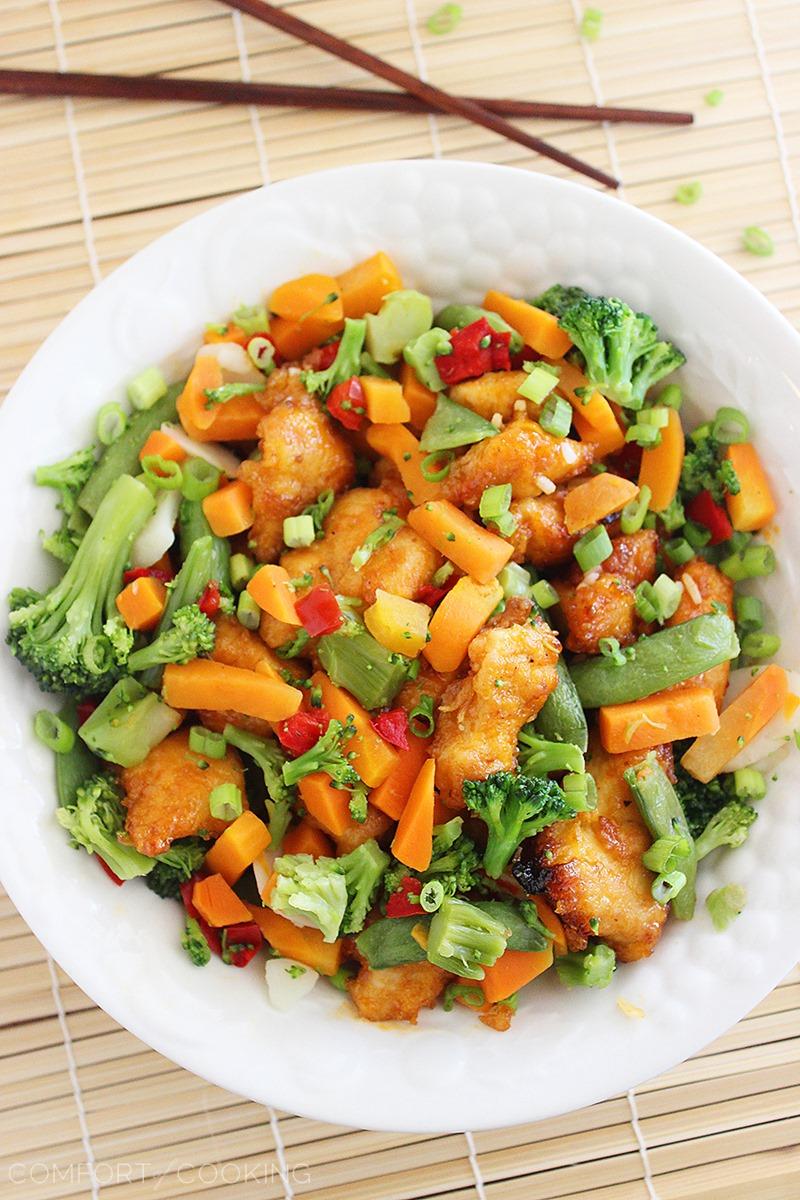 Using Gold'n Plump® Boneless Skinless Chicken Breast Portions kept the prep work easy, since they're perfectly trimmed and portioned for any recipes calling for cut-up chicken. This mama-to-be could always use a little more ease in her life, after all! I love to use Gold'n Plump all-natural chicken in pastas, stir fries, and grilled chicken sandwiches. As the weather warms, we're always outside cooking something delicious on the grill, so these Chicken Breast Portions are great to have handy!
Click here to read more on Gold'n Plump's Chicken Difference mission – It's a fun little graphic explaining how Gold'n Plump chicken rises above the rest in quality and value. Pretty convincing, if you ask me!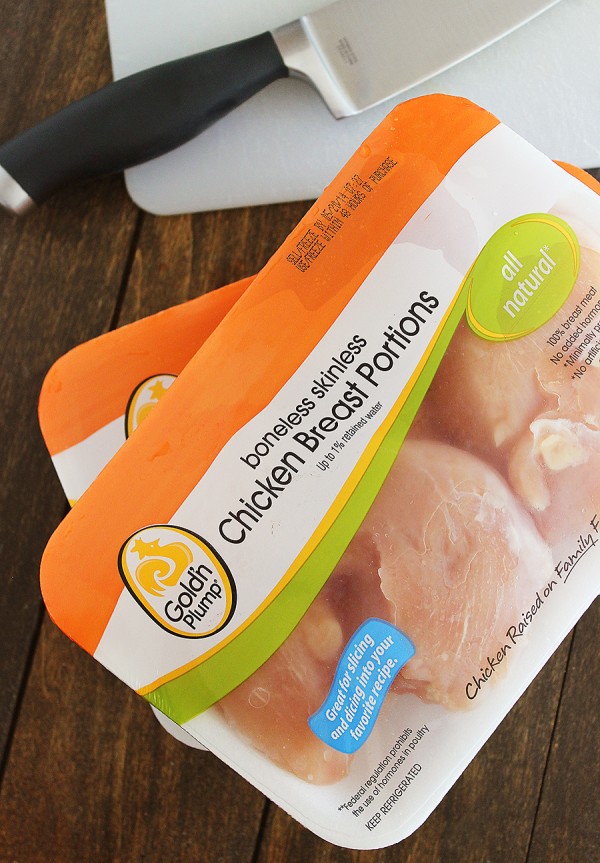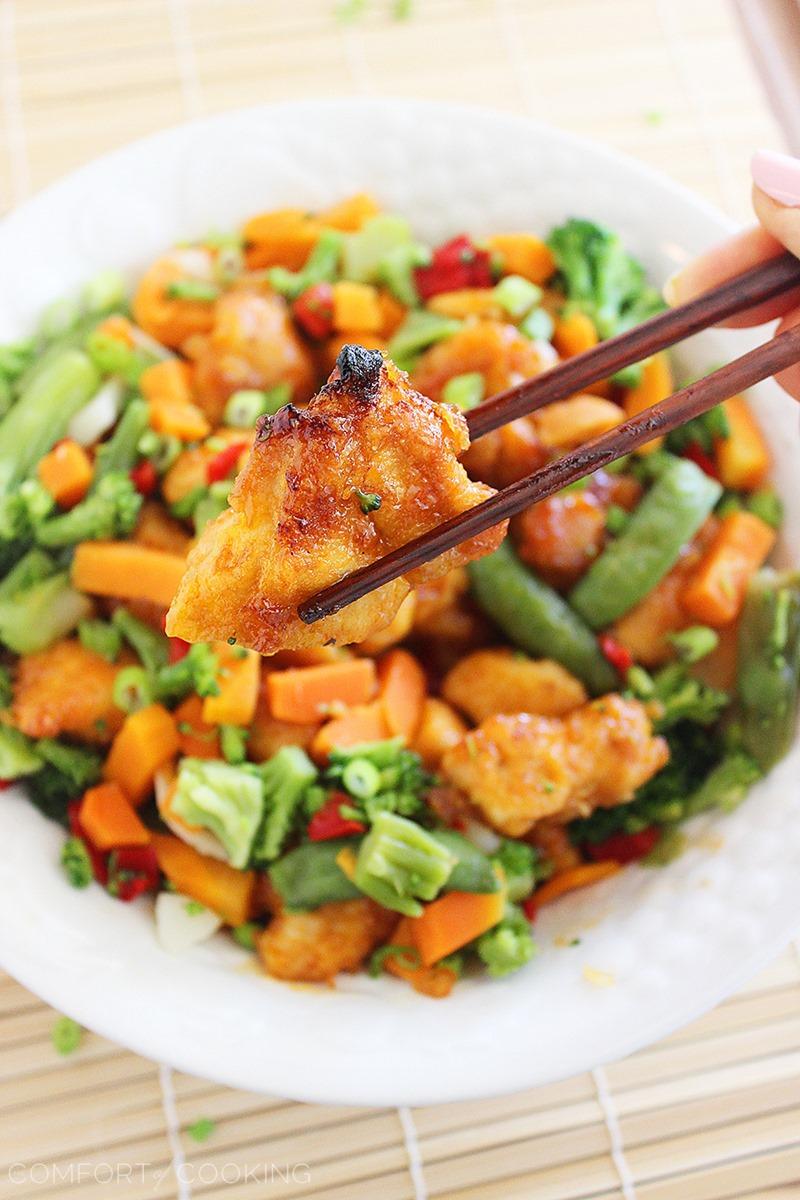 Now, let's get back to the good stuff!
Today, we're talking spicy, sticky and super delicious meals for weeknights, and this Sweet 'n Spicy Firecracker Chicken is a major favorite. Don't try to fool yourself into thinking it's naughty just because it's fried, though. I love to toss in some frozen mixed vegetables (pre-cook in a pan or microwave) and serve the big, colorful bowlful with a couple of chopsticks… no rice needed!
However you dish it up, you're going to absolutely love this mouthwatering meal. All you need is good quality chicken, some pantry staples, and a craving for something different yet delicious!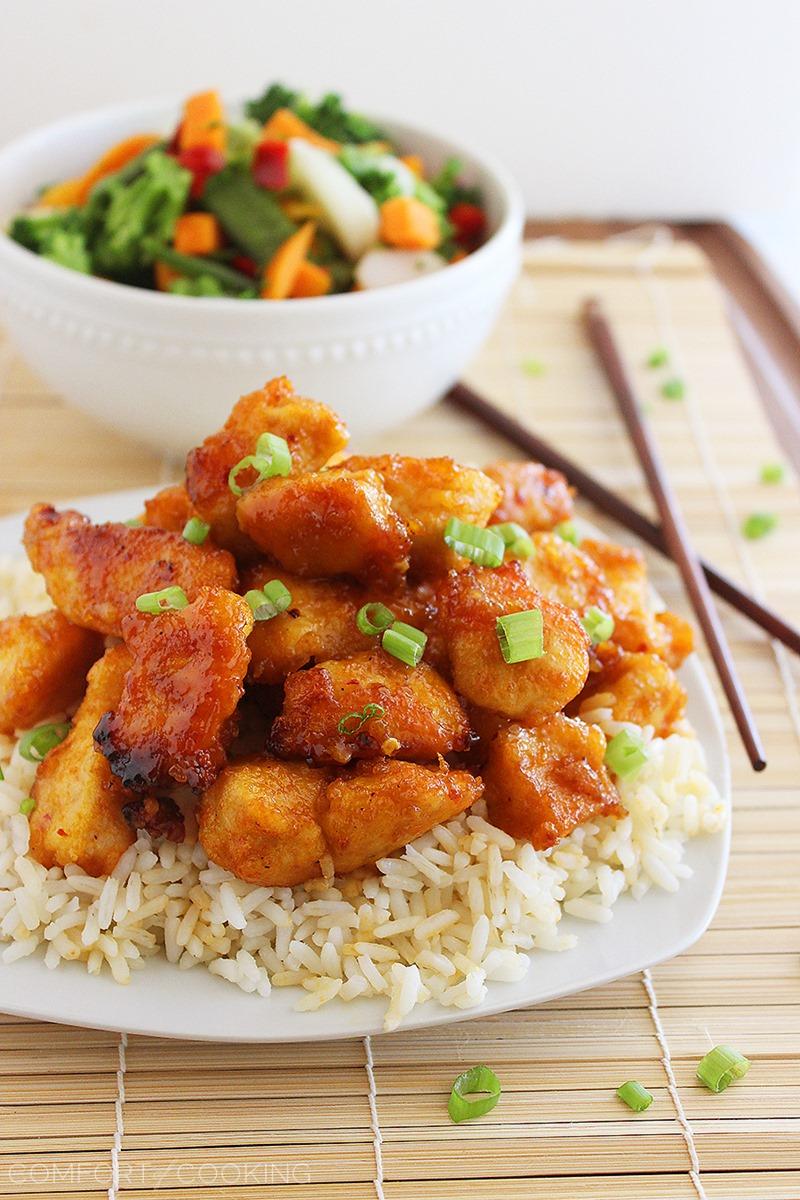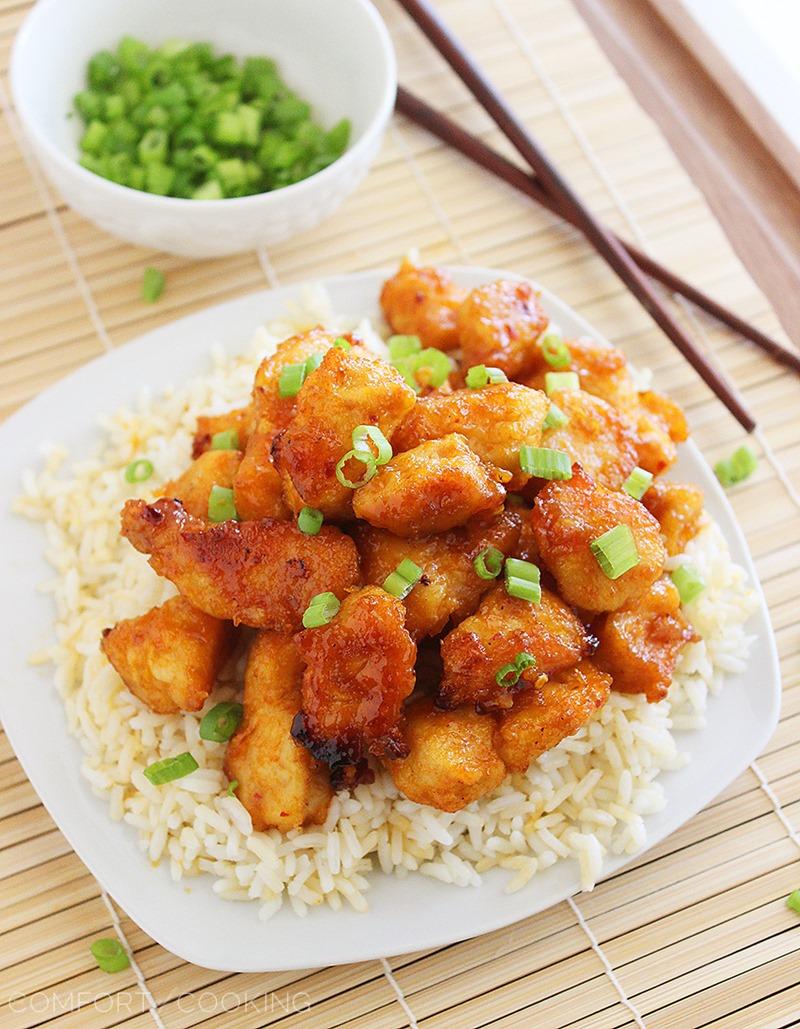 Sweet 'n Spicy Firecracker Chicken
Ingredients
1/2 cup packed light brown sugar
1/3 cup buffalo sauce, I used Frank's Red Hot
1 Tablespoon apple cider vinegar
1/4 teaspoon salt
1/4 teaspoon red pepper flakes
1 pound Gold'n Plump® Boneless Skinless Chicken Breast Portions, cut into 1-inch chunks
1/2 cup cornstarch
2 large eggs, beaten
1/4 cup vegetable oil
For serving:, optional
Hot cooked rice
Chopped scallions
Instructions
Preheat oven to 350 degrees F. Line a 13 x 9-inch baking dish with foil and coat with nonstick cooking spray.
In a medium bowl, whisk together sugar, buffalo sauce, apple cider vinegar, salt and red pepper flakes. Set aside.
In a large bowl, gently toss chicken pieces with cornstarch. Beat eggs in a separate bowl or shallow dish. Dip chicken pieces into eggs.
Add oil to a large nonstick skillet set to medium-high heat. Once hot, fry chicken until golden brown but not fully cooked, 3-4 minutes. Transfer chicken to a paper towel-lined plate. Discard excess oil.
Add chicken to prepared baking dish and top with buffalo sauce mixture. Bake until sauce has thickened, about 30 minutes, turning over chicken pieces halfway through cooking time. Serve over rice and top with chopped scallions, if desired.
Enjoy!