Rise and shine! Who wouldn't love to wake up to a stack of these soft, fluffy chocolate frosted donuts and a cup of hot coffee? They're baked and not fried, but taste extra indulgent!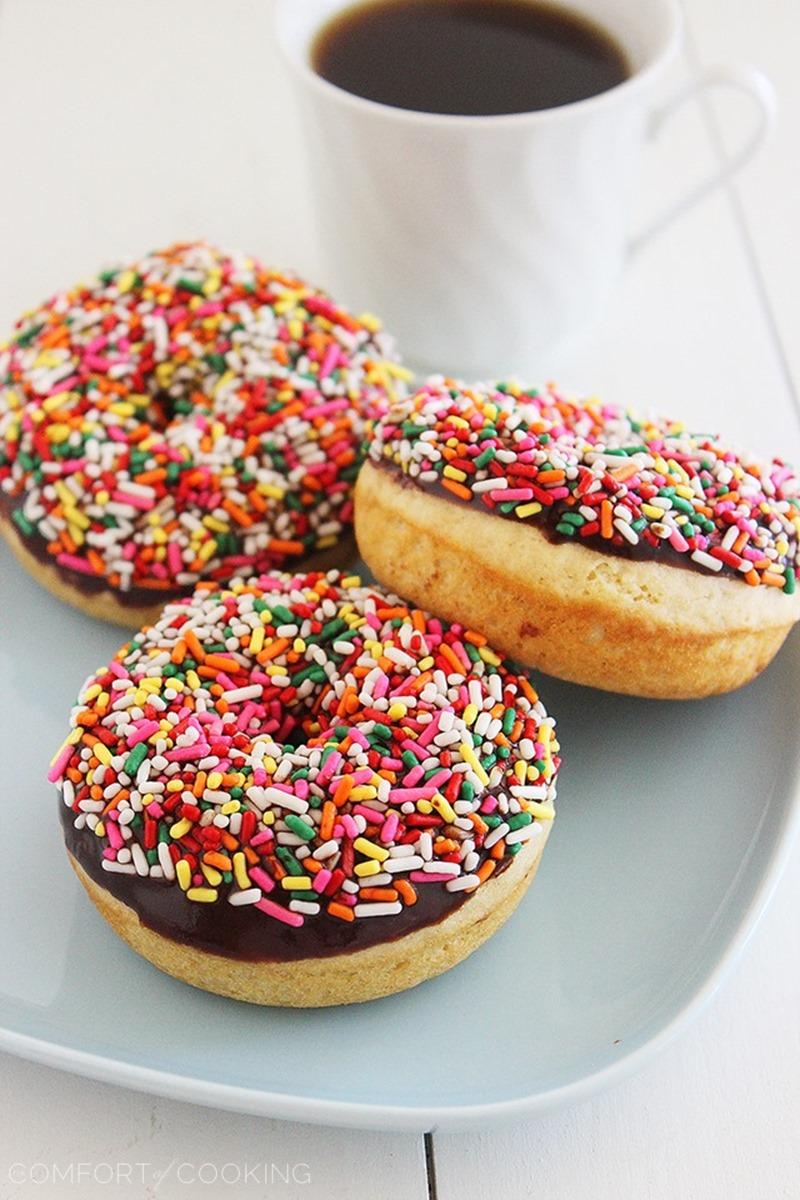 There are many things I'm unsure about when it comes to becoming a mom. For instance, how will I cope with the lack of sleep? How will I teach my daughter to be a good, kind person? What if I don't want to share what I'm eating for breakfast, lunch and dinner? (I can be kind of possessive over my plate… unless we're talking tapas!). And how on Earth will I keep her from making the stupid mistakes I made?
I'm pretty sure the answer is I can't.
One thing I'm very sure of, though, is how I want to spend Mother's Day. Next Mother's Day, that is. I'm going to miss this one, my first, by a matter of days!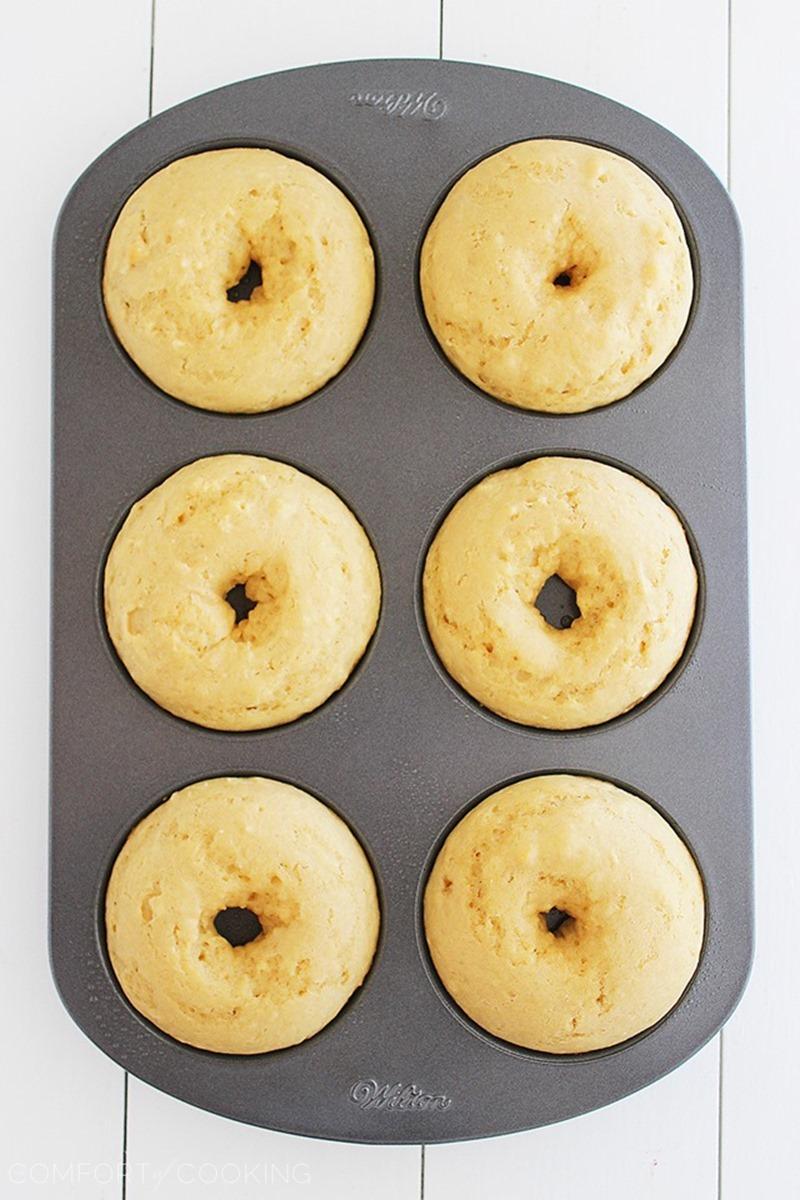 Piling into bed with my little girl and hubby (hopefully bearing hot coffee and a stack of these donuts) is how I envision our perfect lazy Sunday. A crisp copy of Real Simple and a foot rub wouldn't be bad, either… just sayin'.
I don't claim to know what life will be like a year from now, but I'm banking on the fact that I'll like it just the way it is. I've never been much for a big fuss, anyway. Just give me some kind of sappy, sentimental memory to hang on to. A homemade card and macaroni necklace would win me over any day!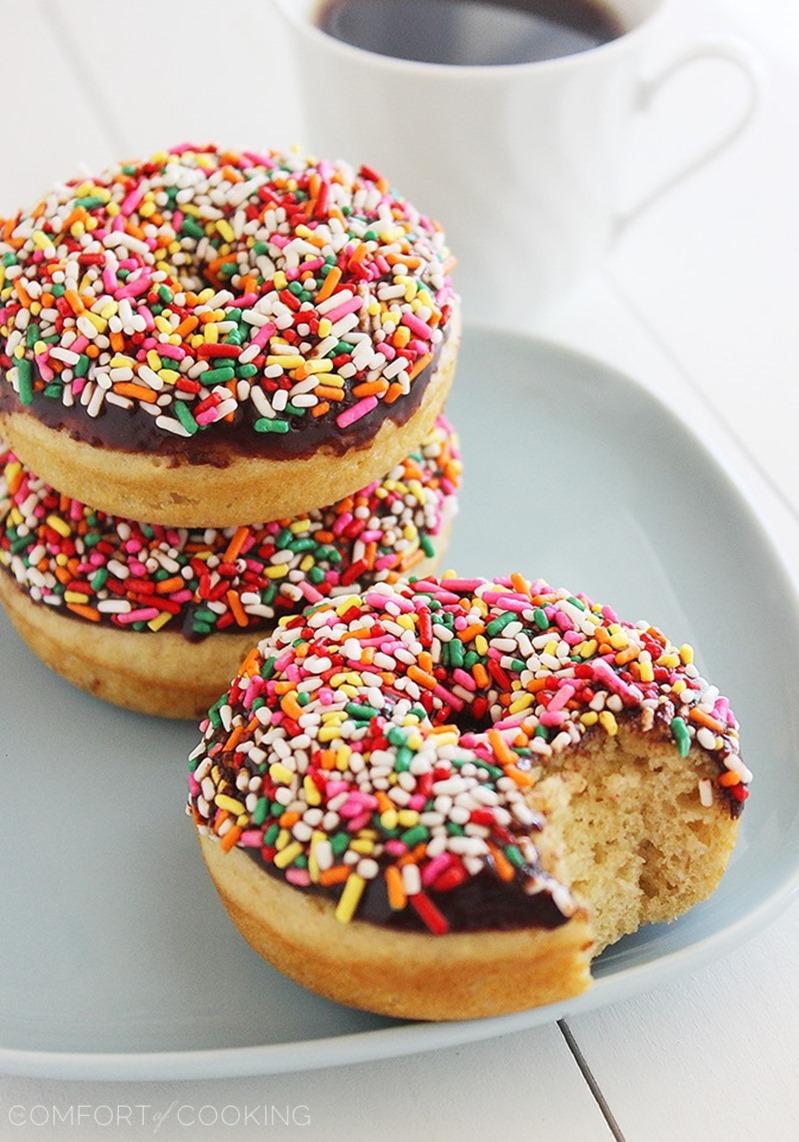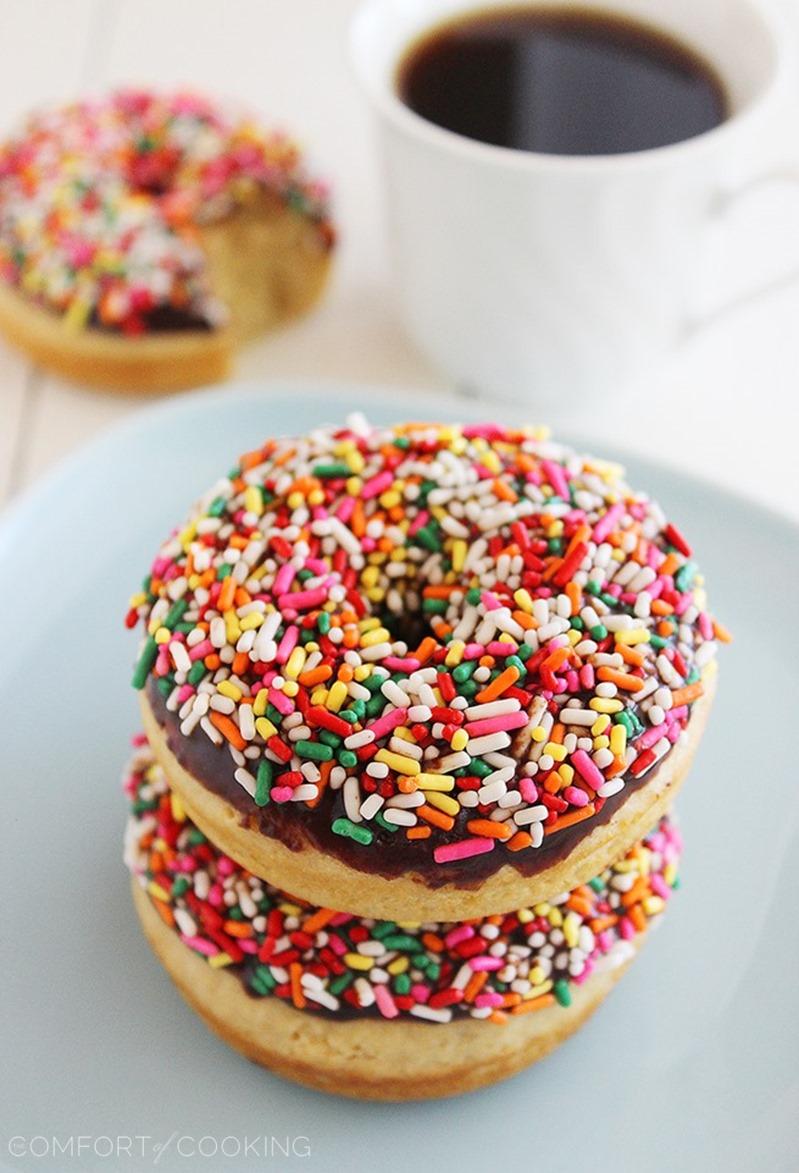 Add a batch of fluffy chocolate frosted donuts, and you've gone straight to my sprinkled-covered heart and soul!
These soft, bakery-style chocolate frosted donuts are a cinch to make. They're also just as delicious as they are colorful, dipped in a bowl full of sprinkles and stacked high. Each bite is more irresistible than the last, and best dunked in a cup of hot coffee or tea!
Bake up a batch for springtime brunching and Mother's Day munching, and you'll have one happy lady in your life. Just don't forget the little sappy somethin' extra – moms (and this mom-to-be) love that stuff!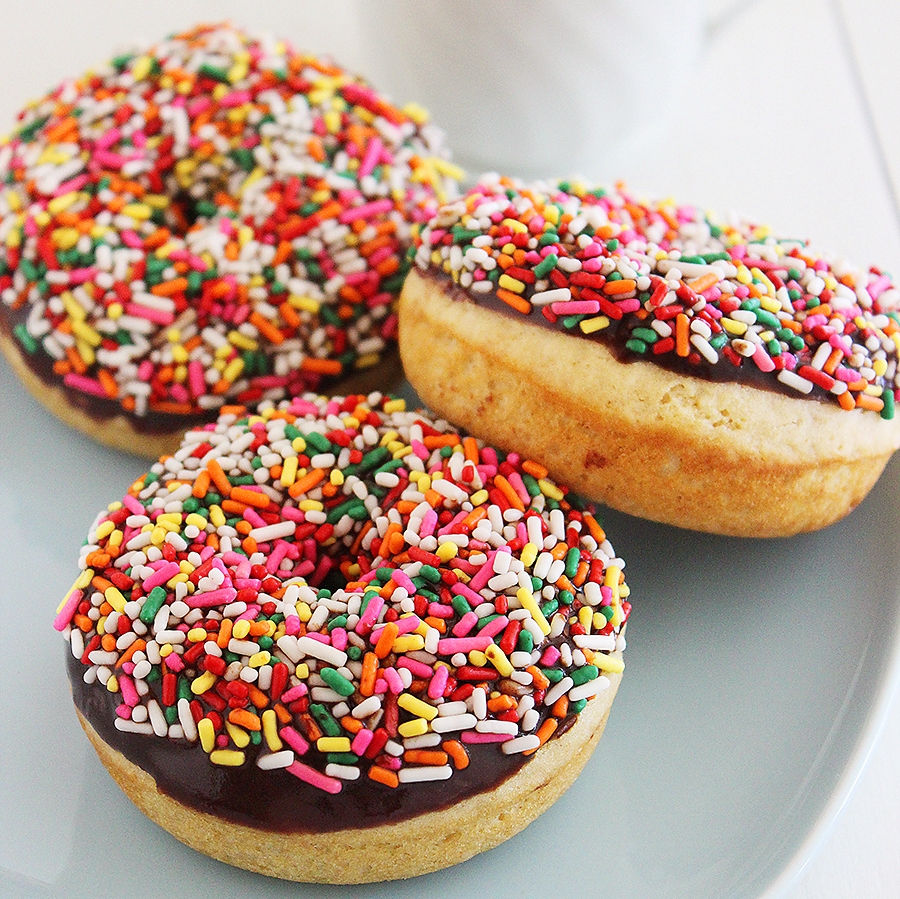 Fluffy Chocolate Frosted Donuts
Ingredients
For the Donuts:
1 cup all-purpose flour
1 teaspoon baking powder
1/4 teaspoon baking soda
1 large egg
1/2 cup packed light brown sugar
1/4 cup milk, any kind
1/4 cup plain or Greek yogurt
2 Tablespoons unsalted butter, melted
1 1/2 teaspoons vanilla extract
For the Chocolate Glaze:
1/2 cup semisweet chocolate chips
2 Tablespoons unsalted butter
2 teaspoons light corn syrup
2 teaspoons water
Sprinkles of your choice
Instructions
For the Donuts: Preheat the oven to 350 degrees F. Coat a standard-sized donut pan with nonstick cooking spray. Set aside.
In a medium bowl, whisk flour, baking powder and baking soda. In a separate medium bowl, whisk egg, brown sugar, milk, yogurt, butter and vanilla until smooth. Stir wet ingredients into dry ingredients, just until combined (don't over-mix). The batter will be very thick.
Spoon batter into donut cavities* and bake for 8-10 minutes, until donuts are golden and spring back to the touch. Allow donuts to slightly cool before glazing.
For the Chocolate Glaze: In a medium bowl, combine chocolate chips, butter, corn syrup and water. Microwave in 20-second increments, stirring after each time, until completely melted and smooth. Dip donut tops into the chocolate glaze then coat with sprinkles.
Enjoy!