Soft, crisp French toast gets a mini makeover in this perfect weekend breakfast recipe. Sprinkled with powdered sugar and piled with berries, it can brighten any morning!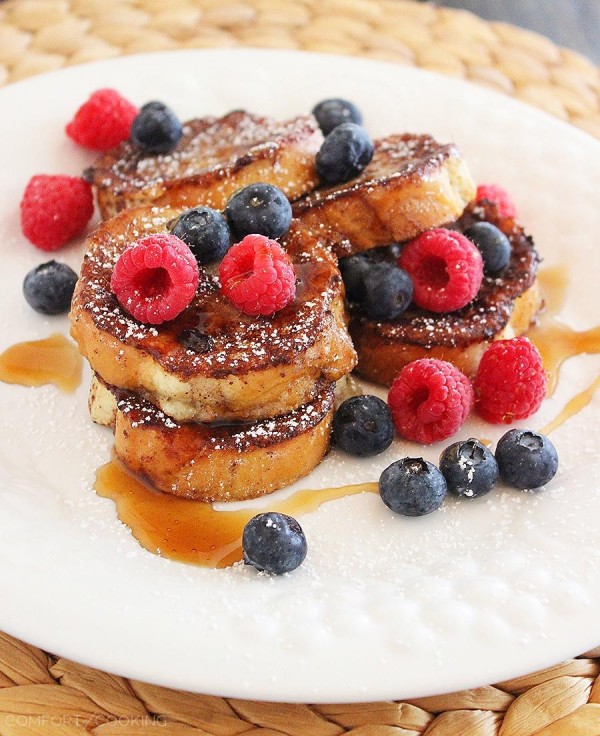 I often think about the perfect morning "in." You know, one that makes you feel like Julie Andrews in the Sound of Music, sweeping through a meadow and singing about the glorious day because you got so much sleep.
Ahhh, sleep. My old friend.
A perfect morning in my book starts somewhere in the Caribbean. After a good 9-hour stretch of snoozing (ha!), I'd shrug at my alarm clock and tuck back into my cozy pillow and crisp white sheets. Once I finally decided to wake up to the tune of clacking dolphins (hey, a girl can dream… we're in paradise here, people!), I'd slip into a fluffy robe and – oh! Who's that? My hubby carrying in a tray of mimosas and a hot plate of tiny French toast… heavy on the berries.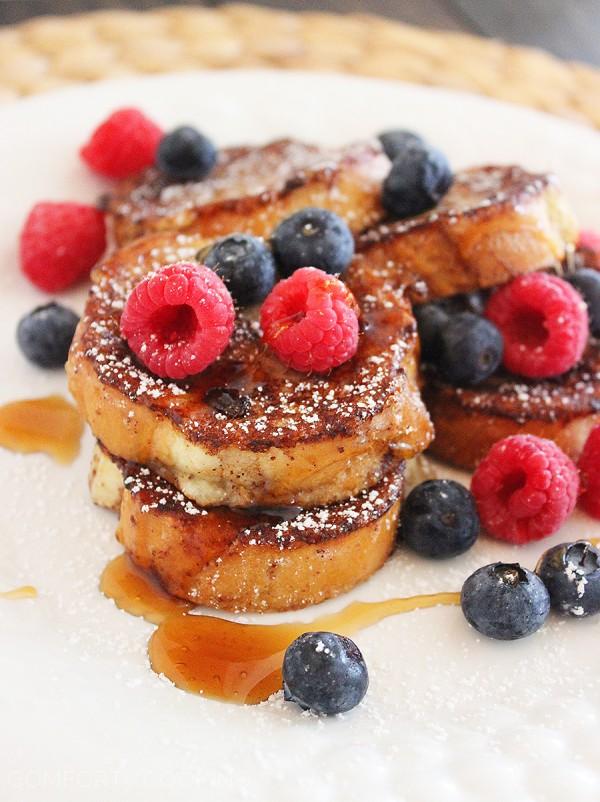 With a sprinkle of powdered sugar and drizzle of maple syrup, there's nothing more perfect for a dream breakfast than crispy, soft French toast. It's even more delicious made mini!
Just slice up a skinny baguette and whisk a mixture of brown sugar, eggs, milk, cinnamon and vanilla together in a shallow dish. Soak your slices for about 2 1/2 minutes on each side (that's as long as I have patience for), then fry them 'til golden in a hot, buttery skillet.
Served in bed (no matter where you are) or just as a sweet breakfast in with someone special, it's pretty close to perfect.
Enjoy your weekend!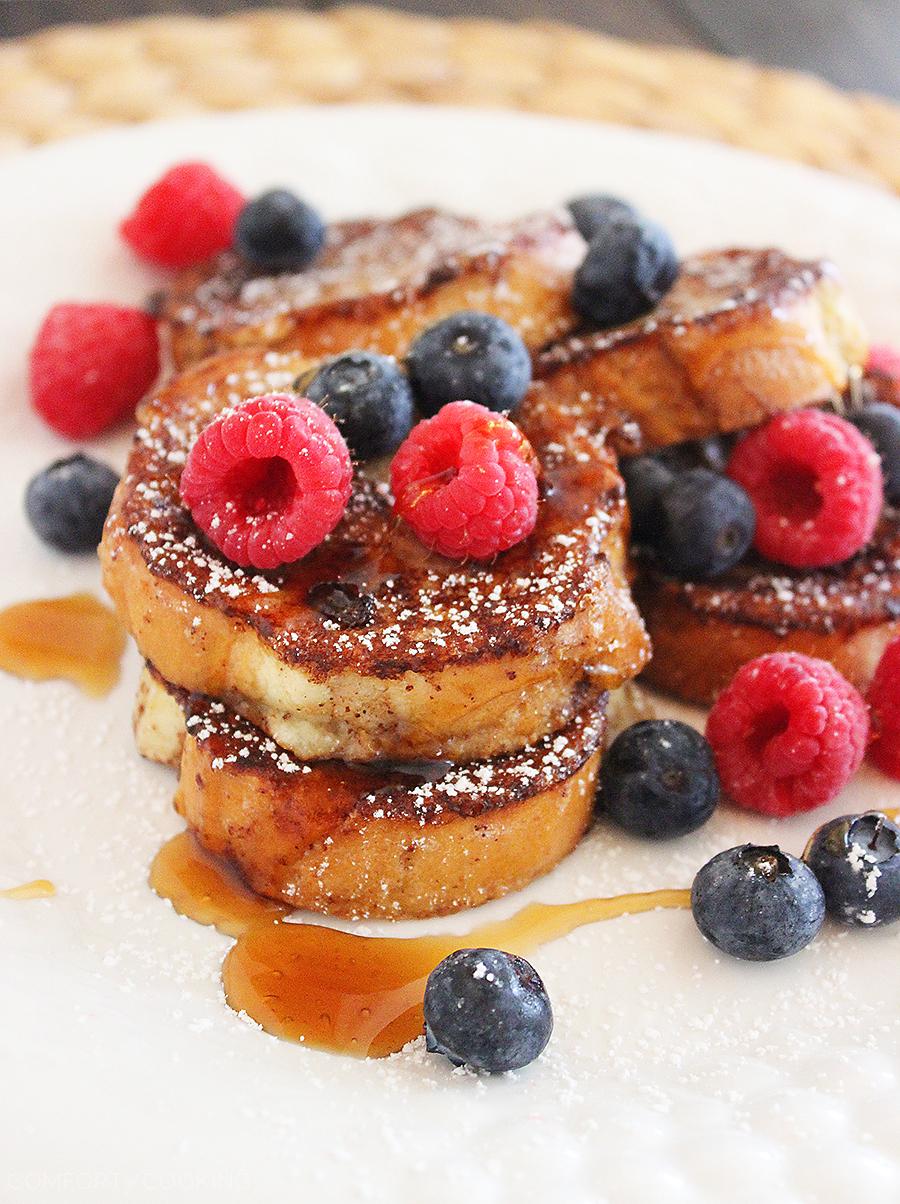 Cinnamon-Vanilla Mini French Toast with Berries
Ingredients
1 skinny French baguette, sliced into 1-inch pieces
3 large eggs
3 Tablespoons light brown sugar
1 Tablespoon cinnamon
2 teaspoons vanilla extract
3/4 cups milk
Vegetable oil or butter, for frying
For serving (optional):
Maple syrup
Fresh berries, raspberries, blueberries, or your favorite
Powdered sugar, for sprinkling
Instructions
In a shallow dish, whisk together eggs, brown sugar, cinnamon, vanilla and milk.
Place baguette pieces into the dish. Let soak up mixture for 5 minutes, flipping after 2 1/2 minutes to evenly coat. Repeat as necessary with leftover baguette pieces and egg mixture.
In a large skillet, heat oil over medium-high heat. Place a few baguette pieces at a time in the skillet and fry on both sides until golden brown. Continue with remaining pieces.
Serve with maple syrup, fresh berries and a dusting of powdered sugar.
Enjoy!