These flaky, fluffy buttermilk biscuits are melt-in-your-mouth good and so easy! Serve warm with brunch, soups and stews, fried chicken, and your picnic feast. This will be your go-to biscuit recipe!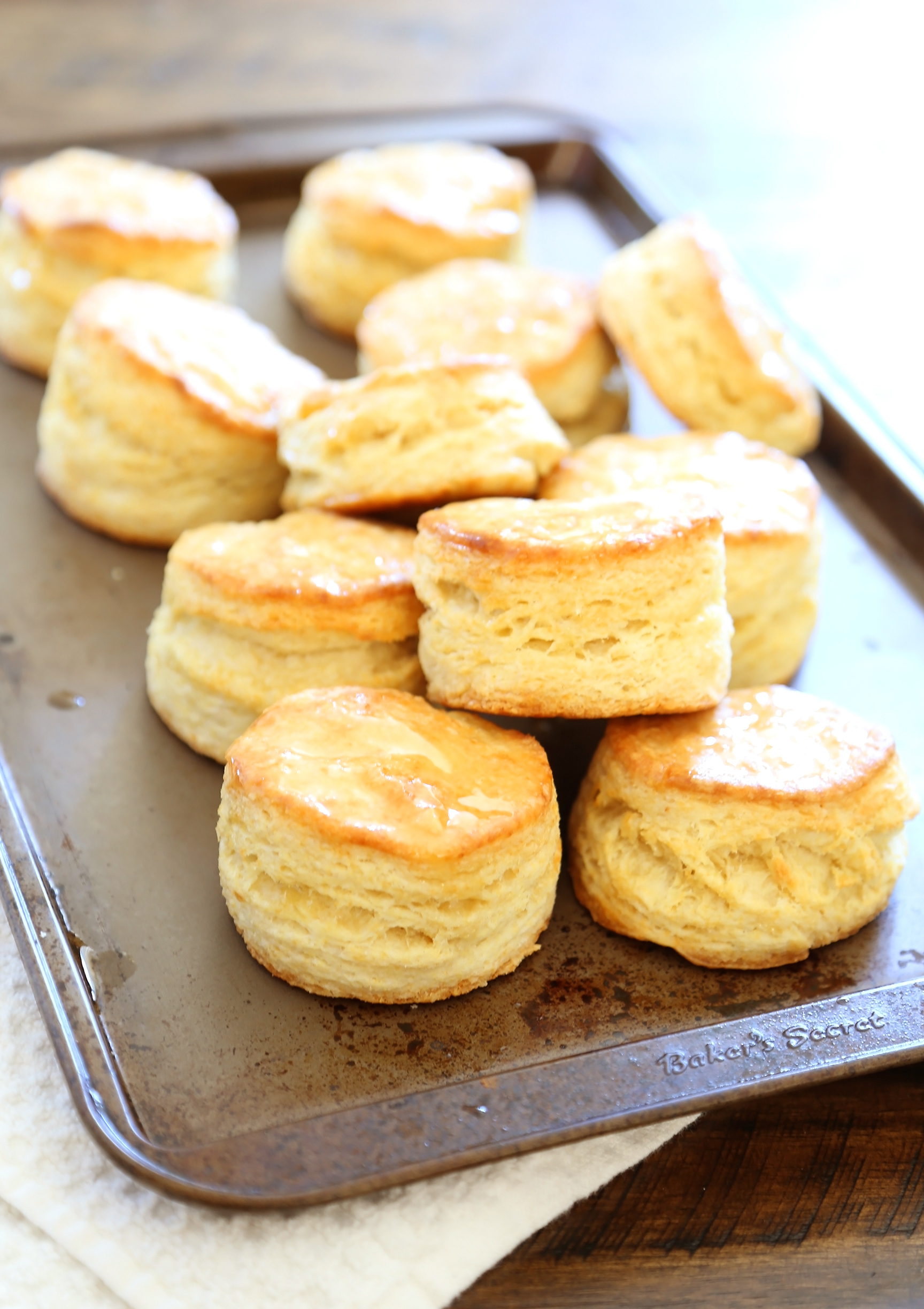 Hot out of the oven, mile-high biscuits hold fuzzy memories in my family… especially these irresistible homemade variety! On a slow Sunday morning, my little girl and I love to mix up a big batch of biscuit dough, dance to music and make a mess in the kitchen. When it's time to finally savor our hot, fluffy biscuits with butter and honey, or raspberry jam with breakfast, our home smells heaven sent and there's no keeping us from going for seconds. It's like creating magic in a matter of minutes!
Homemade biscuits are so simple to make – just 7 pantry ingredients, a little elbow grease, and less than an hour from start-to-finish. Biscuits are a quick bread, which means no waiting around for hours for the dough to rise. Their leavening comes from baking soda and baking powder for a light and fluffy lift.
Take care with the dough to not over-work it. Too much kneading overdevelops the gluten in the flour, so it does not need to be handled too much. Just roll out a nice thick rectangle, cut your shapes and pop on the pan! Your best-ever breakfast treat or side dish for chicken, soups, stews and saucy dishes is just minutes away.
These buttery homemade biscuits are so soft and tender they practically melt in your mouth. You will love this recipe and enjoy sharing them with the ones you love, like we do!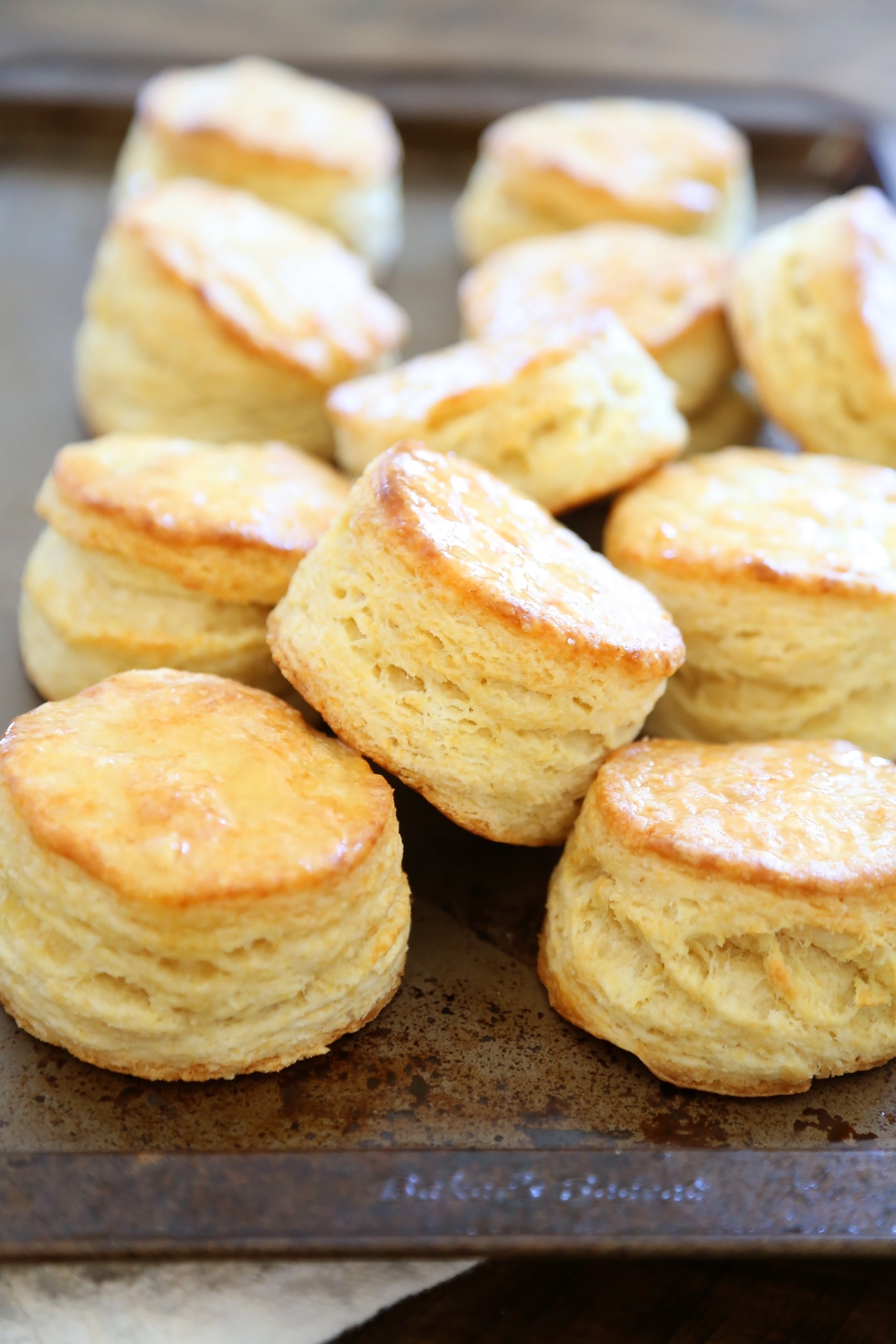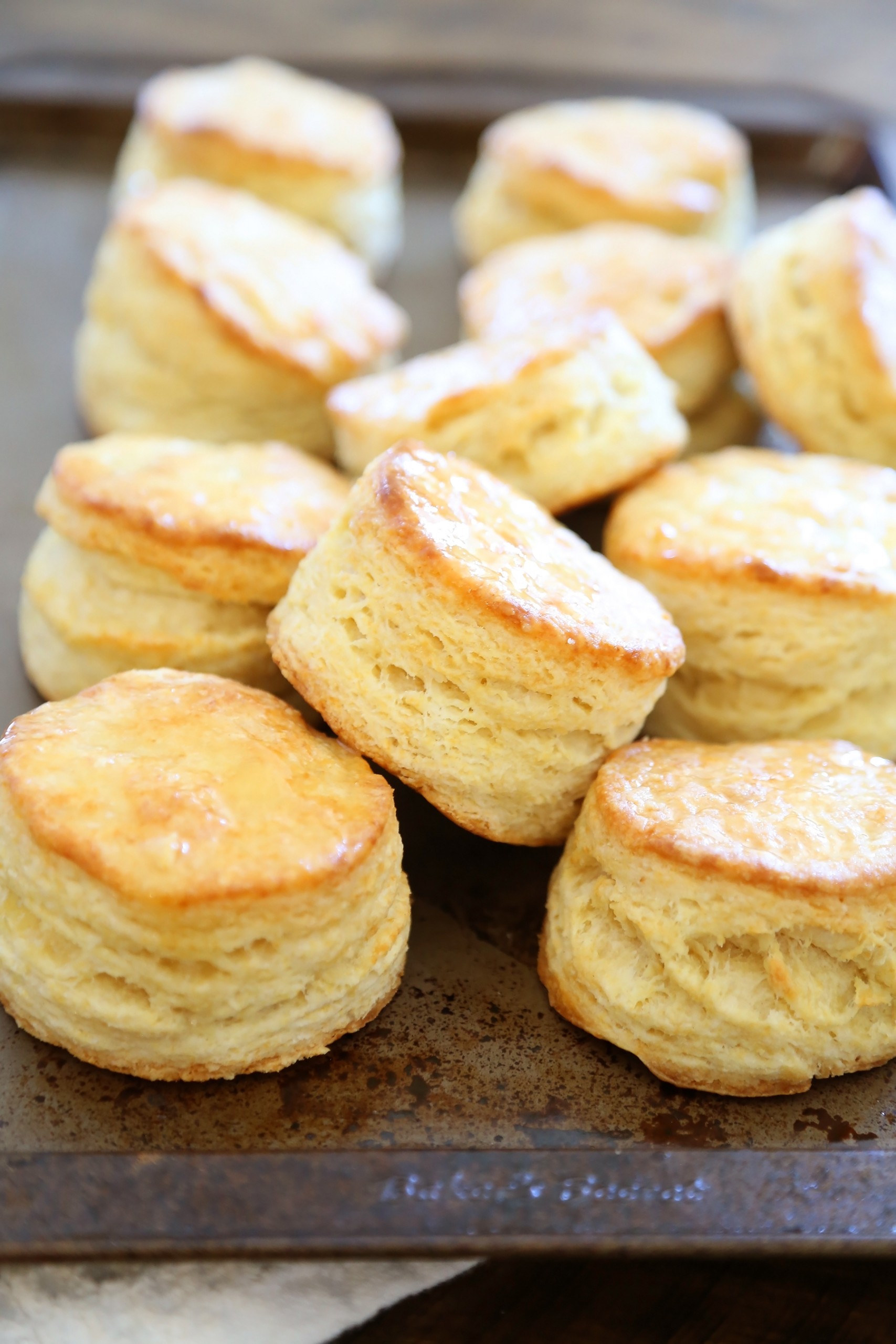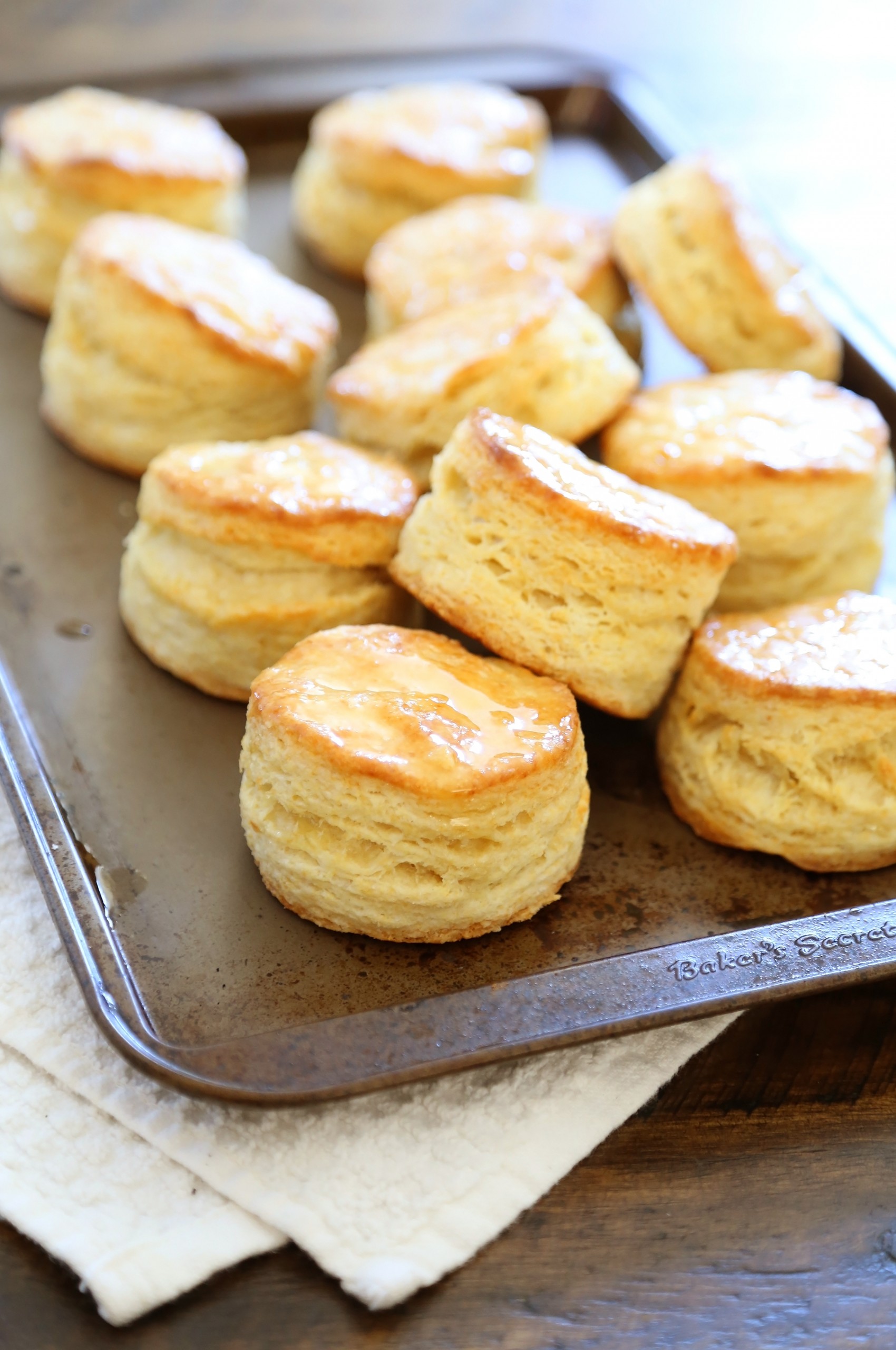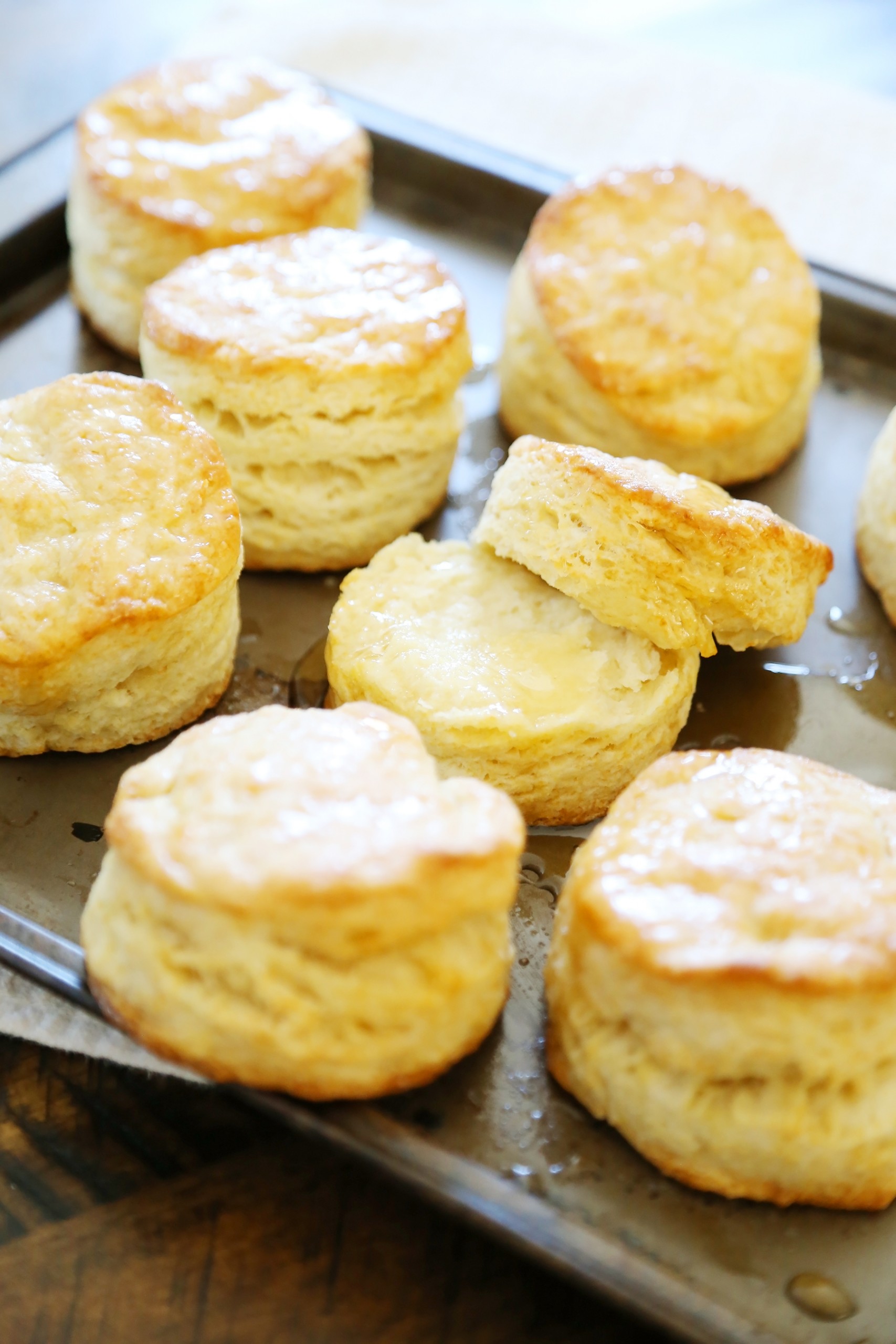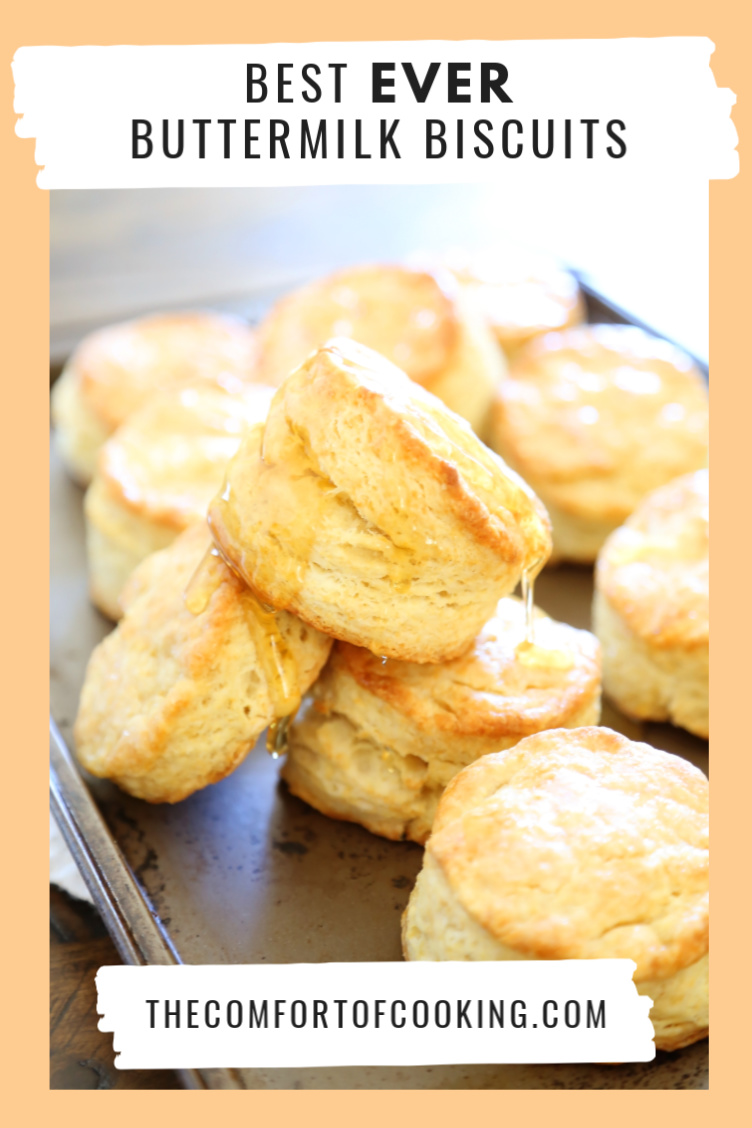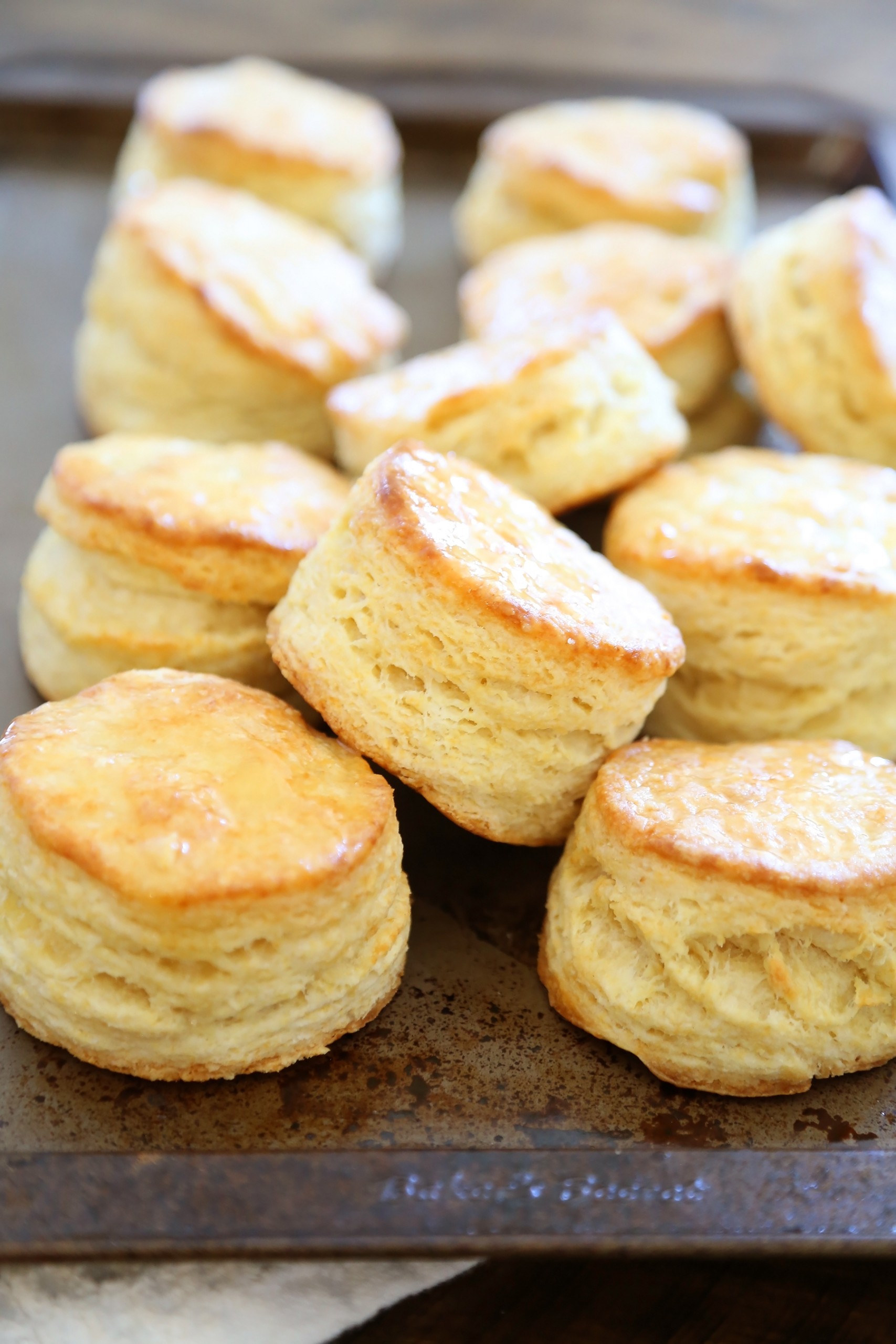 Best-Ever Buttermilk Biscuits
Ingredients
4 cups all-purpose flour

4 teaspoons baking powder

1-1/2 teaspoons kosher salt

1 teaspoon baking soda

1 cup (2 sticks) unsalted butter, frozen

1-1/2 cups buttermilk

1/4 cup unsalted butter, melted
Instructions
Preheat oven to 450 degrees F. Line a baking sheet with parchment paper or a silicone baking mat.

In a large bowl, combine flour, baking powder, salt and baking soda. Cut frozen butter into small cubes, or use a box grater to shred (this makes it SO easy!) Work butter into the dry ingredients until it resembles coarse crumbs. Stir in buttermilk using a rubber spatula, until a soft dough forms.

Working on a lightly floured surface, knead the dough 3-4 times until it comes together.Using a rolling pin, roll the dough into a 1 1/4-inch thick rectangle. Cut out 10-12 rounds using a 2 1/2-inch biscuit or cookie cutter. Place biscuits onto the prepared baking sheet; place in the freezer for 15 minutes.

Remove biscuits from freezer and brush tops with butter. Place into oven and bake for 15-18 minutes, or until golden brown. Serve warm.