Summery fresh lemon orzo with tomatoes, feta and parsley is on the menu today! This easy Greek dish makes a delish side to grilled meats and fish.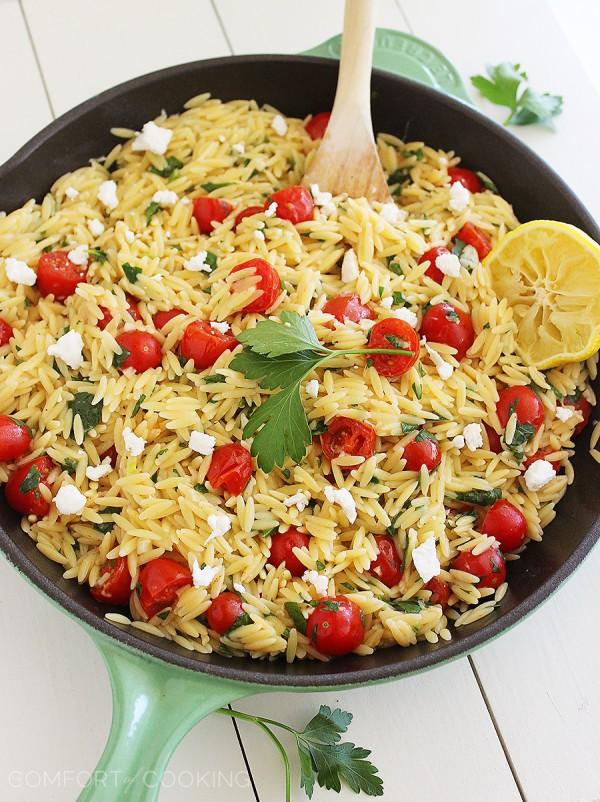 I might be a nervous flyer, and basically loathe the whole act of getting to my faraway destination, but I love to travel. Specifically, I love to explore and adventure around. When you're with me, it's all about seeing/tasting/photographing as much as possible… with a little relaxation thrown in.
Top destination on my list lately? Greece.
Well, not so lately – I've wanted to do as the Greeks do for quite some time, actually. Climb through those beautiful white walls, slurp on fresh seafood and swim in the turquoise sea. Until the opportunity arises, though, I'll keep cooking up Greek feasts at home. In my book, there's no cuisine more scrumptious and summery-fresh!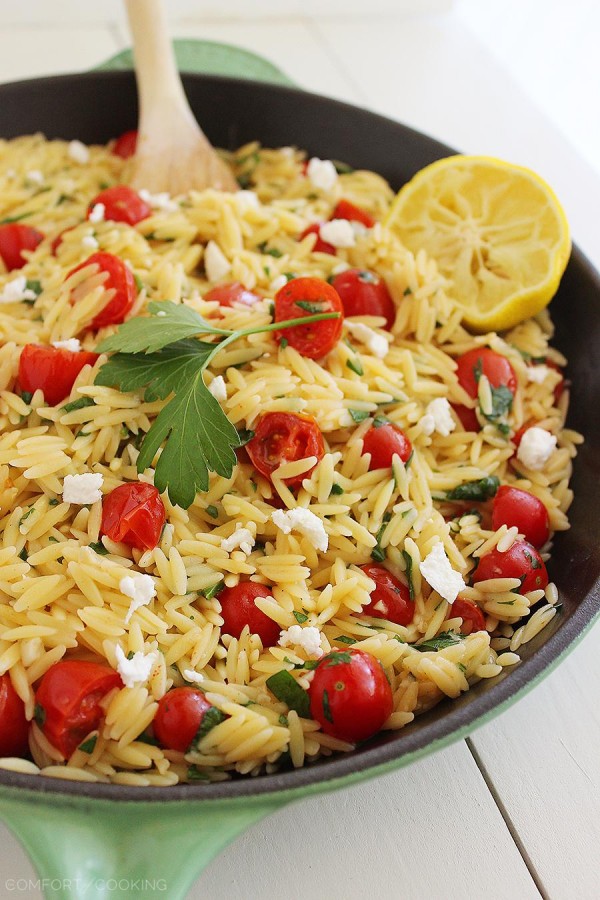 We love this buttery, lemony orzo with grilled chicken and fish for an easy Mediterranean-inspired meal. Toss a big green salad and glass of wine alongside, and you have a delicious dinner for weeknights or weekend guests. This orzo is wonderfully creamy, fresh and flavorful, with a citrusy kick that pairs perfectly with your favorites from the grill.
We can't get enough of this yummy Greek goodness!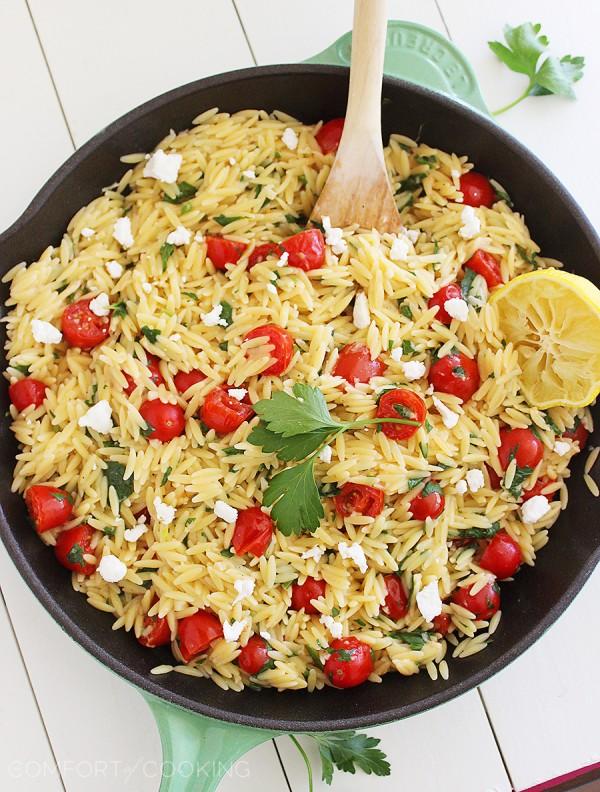 All you need is a handful of basic ingredients for this beautiful dish. Your orzo bubbles right in the skillet, then you add in the good stuff (garlic, butter, tomatoes) and sizzle 'em up until soft. Off the heat, squeeze in your fresh lemon and stir in healthy handfuls of grated Parmesan and feta.
Pretty it up with a sprinkle of parsley, and opa! (Sorry, I couldn't resist.)
Dinner is served.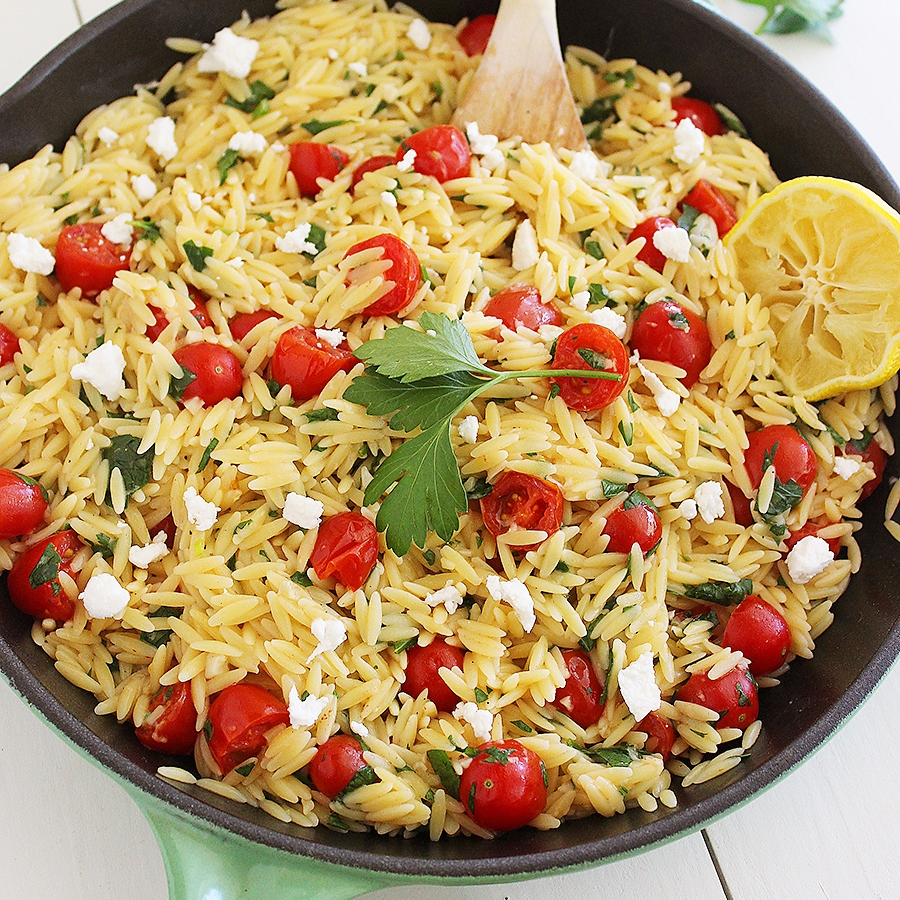 One-Pan Greek Orzo with Tomatoes and Feta
Ingredients
3 cups chicken broth
1 1/2 cups dried orzo
1/4 cup butter
2 cloves garlic, minced
1 pint cherry or grape tomatoes, halved
Juice of 1 lemon
Sea salt and freshly cracked pepper, to taste
1/2 cup freshly grated Parmesan
1/2 cup crumbled feta cheese
1/4 cup chopped fresh parsley
Instructions
In a large skillet, bring chicken broth to a boil over medium-high heat. Once boiling, add orzo and cook according to package directions (usually 9-10 minutes), stirring occasionally. If needed, add more chicken broth or water while cooking orzo.
Once orzo is fully cooked, reduce heat to medium-low and add butter. Stir until melted. Add garlic and tomatoes; cook for 5 minutes, stirring occasionally, until slightly softened. Remove from heat and add lemon juice. Season with salt and pepper. Stir in grated Parmesan, crumbled feta and parsley.
Serve and enjoy!