Wake up to a batch of these super soft, summery lemon raspberry muffins. They freeze and reheat easily for a quick weekday breakfast, too!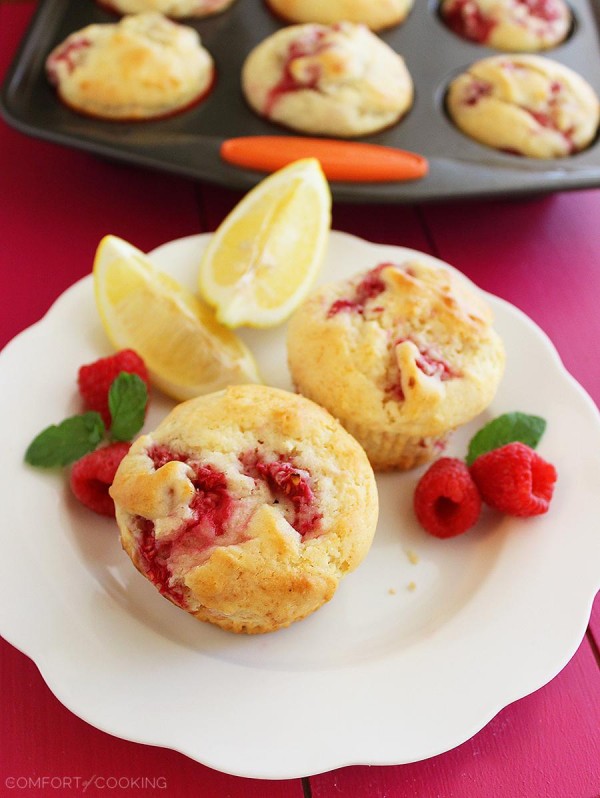 My time to sit and savor meals is fairly nonexistent lately, with one eye on my plate and one eye on my baby girl. This is especially true for breakfast! I don't know one person who doesn't wish their breakfast were even quicker and easier than it already is. I mean… could someone just invent a bacon-eggs-toast chewable tablet, already?
I've tried every type of breakfast out there, and they either don't keep me full for long enough or are too involved to make. Or both.
But, alas! I've found a speedy solution for a breakfast that's hot, delicious and super quick. It's a nice added bonus that I can also change up the flavors however I want!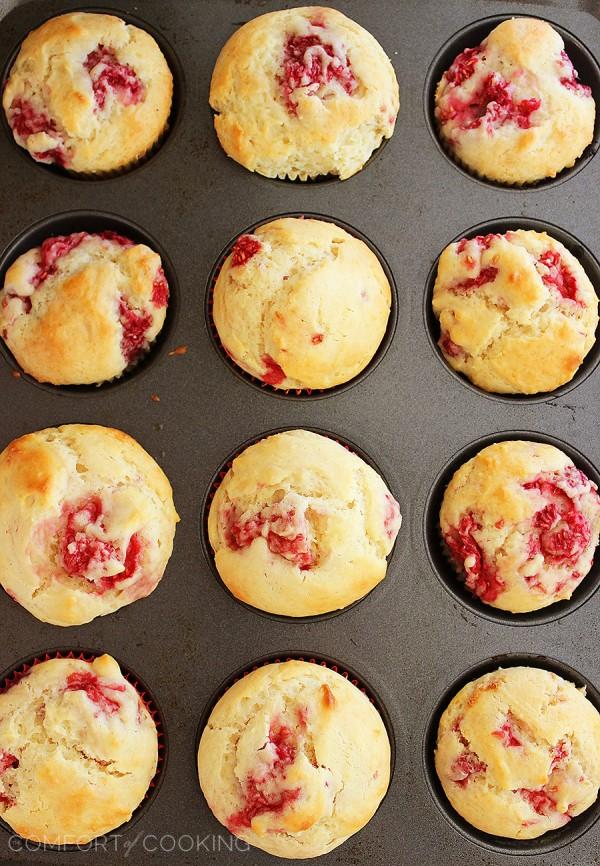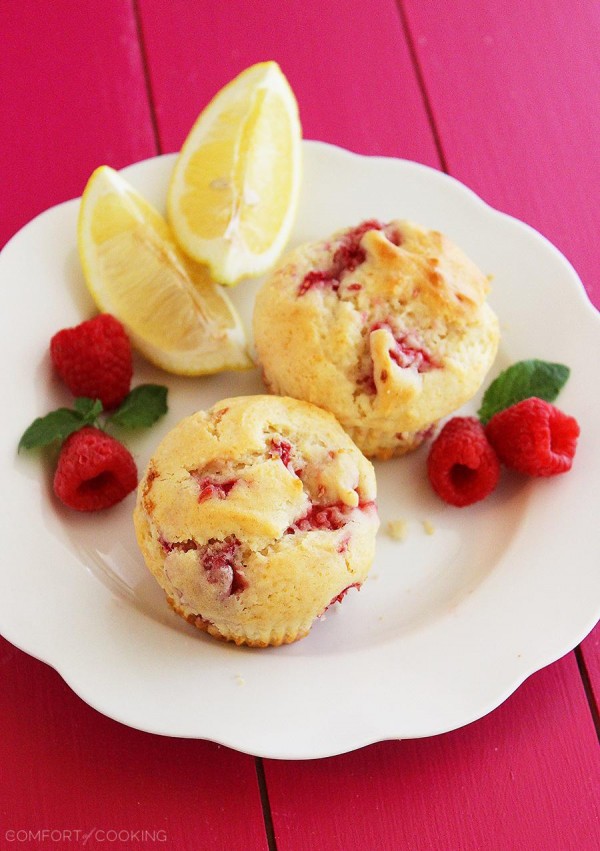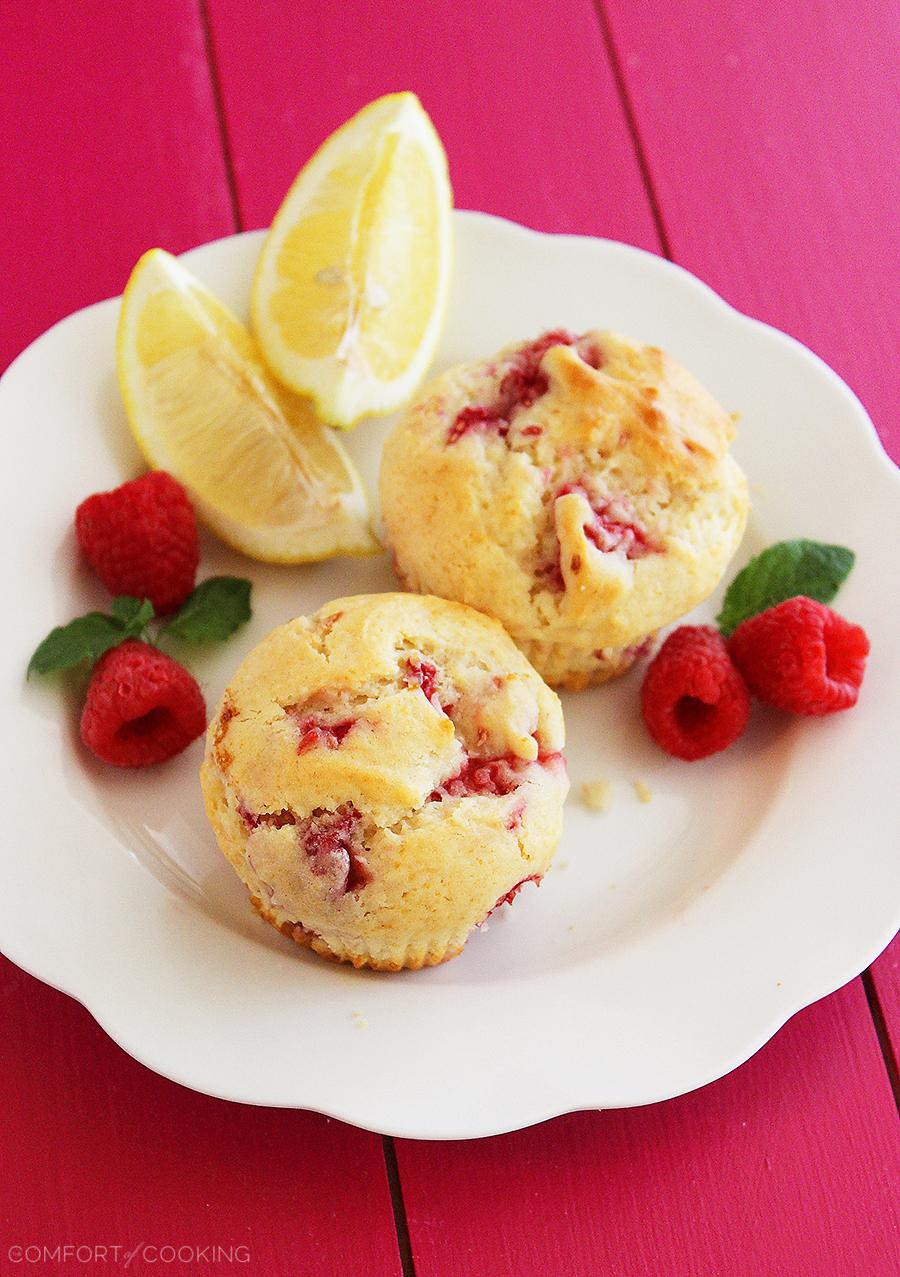 My answer (and maybe yours, too) is freezing homemade muffins. A genius revelation? Err, no. But, just the ticket for a filling and hearty homemade breakfast? You betcha. I'm not just talking about these muffins, either – All of my muffin recipes are freezer-friendly!
Just bake up a big batch, pop them in a resealable plastic bag or container, and into your freezer. They should keep this way for a couple months, at least. If they get a little frostbitten, don't worry. Thirty seconds in your microwave will take off the chill and leave you with a warm, delicious breakfast treat. I've been doing this since before Lily was born! It gives me something yummy to look forward to noshing on… in addition to baby toes.
Flavor wise, these summery lemon-raspberry muffins are a ten-outta-ten! They're super soft and moist, with a bright citrusy kick and subtle sweetness. Each bite is bursting with juicy red raspberries. Served with a quick fried egg, it makes for a perfect, protein-packed morning meal.
Bake up your own batch to have handy for weekday breakfasts. I know you'll just love them!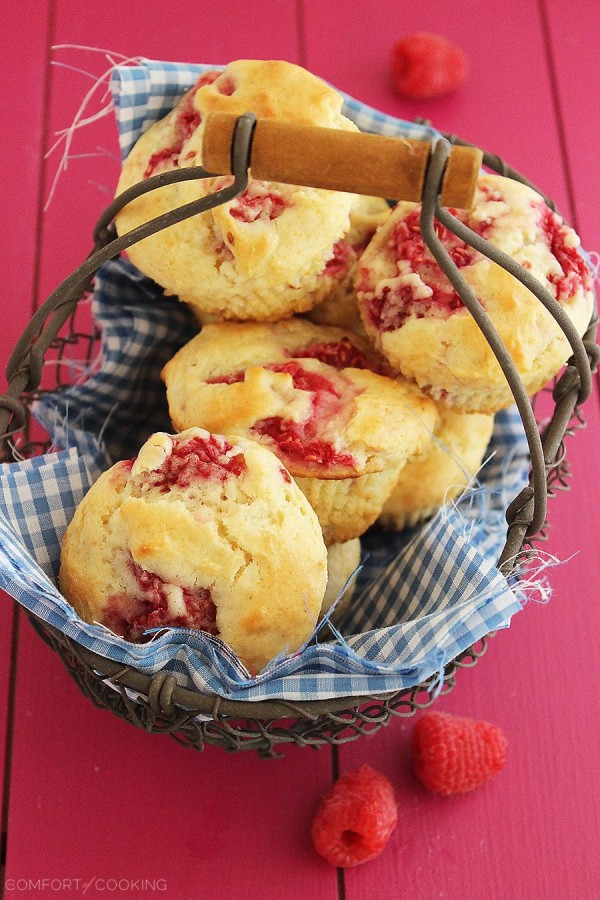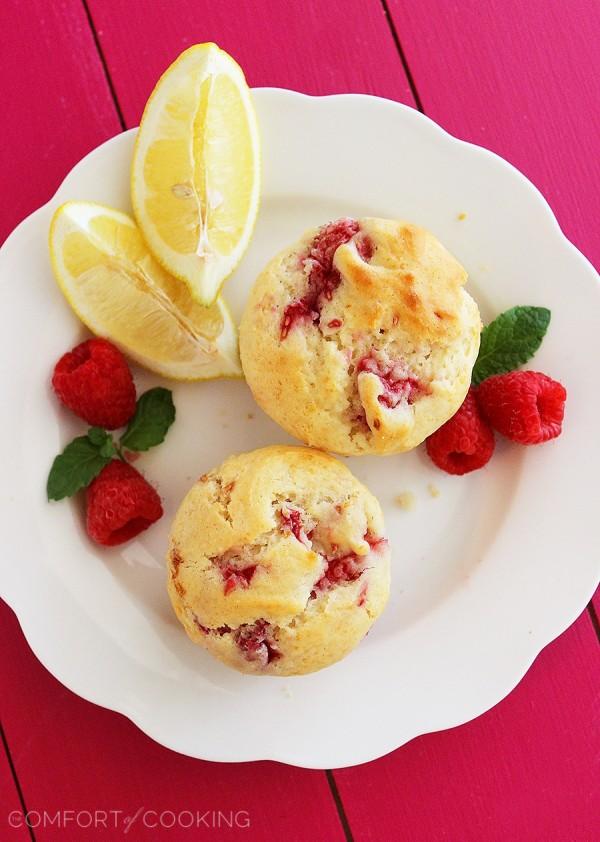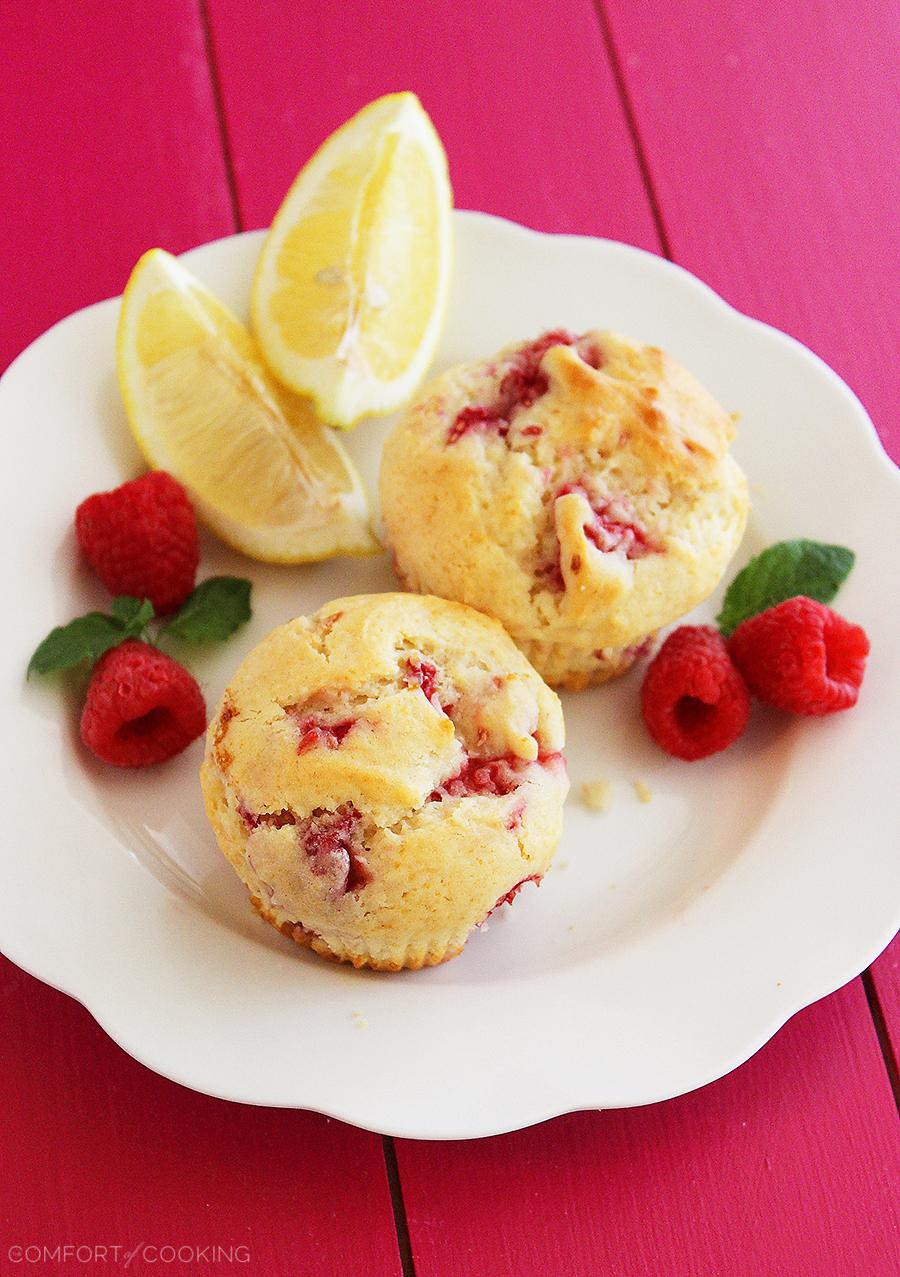 Super Soft Lemon-Raspberry Muffins
Ingredients
2 1/4 cups all-purpose flour
2 teaspoons baking powder
1/2 teaspoon baking soda
1/2 teaspoon salt
1 cup granulated sugar
1/2 cup vegetable oil, canola oil or coconut oil also work
1 cup greek yogurt or light sour cream
2 large eggs
1 teaspoon vanilla extract
1 Tablespoon lemon juice + zest of 1 lemon
1 1/2 cups 12 oz. fresh or frozen raspberries
Instructions
Preheat oven to 350 degrees F. Add paper liners to the cups of a 12-cup standard sized muffin pan. Coat cups lightly with cooking spray.
In a large bowl, whisk together flour, baking powder, baking soda, and salt.
In a medium bowl, whisk together sugar, oil, yogurt (or sour cream), eggs, vanilla extract, lemon juice and lemon zest. Pour wet mixture into dry mixture and mix until just combined. Do not overmix. Gently fold in raspberries.
Divide batter evenly among muffin cups and bake for 20-30 minutes, or until a toothpick inserted into a muffin comes out clean with a few crumbs. Let muffins cool for 10 minutes before removing to a cooling rack.
Enjoy!