For a high-protein, low-sugar snack or breakfast, whip Greek yogurt with fresh fruit, nuts, and a sprinkle of mint. Plus, find many more healthy snack ideas below!
I love to snack on sweets, but sometimes it's tricky to make choices that are both tasty and good for me. Yogurt with berries and nuts, a bit of vanilla and a pinch of fresh mint has been my go-to lately! Though it's hardly a recipe, I figured I'd share the ingredients of this protein-packed, low-sugar breakfast, snack or dessert with you anyway!
Using low-fat Greek yogurt over regular yogurt, you're getting double the protein, and half the sugar. Translation? Feeling fuller for longer, and no epic sugar crash mid-afternoon. With natural sugars from the fruit, it's still satisfyingly sweet and low-calorie to boot – Under 170 in every serving!
For a fresh way to start the morning, as a midday snack, or for a sweet ending to the day, try this yogurt with fresh berries and nuts! Also, here's a great list for those of you looking for low-sugar, high-flavor snacks!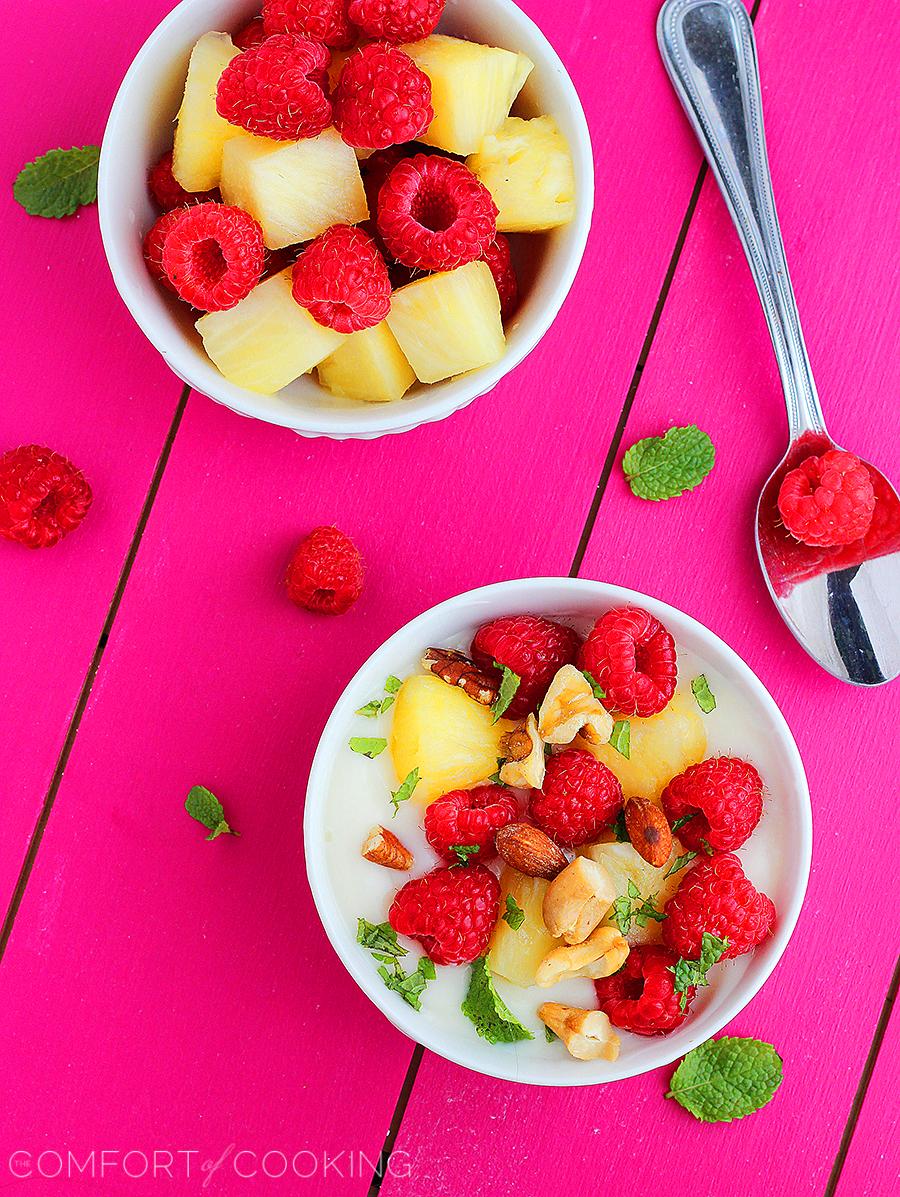 Vanilla Yogurt with Fruit & Nuts
Ingredients
2/3 cups low-fat plain Greek yogurt
1 teaspoon pure vanilla extract
1 cup of your favorite fruit, berries, cherries, oranges, pineapple, etc.
2 tablespoons assorted nuts, or any nut, chopped
2 teaspoons chopped fresh mint leaves, optional
Instructions
In a medium bowl, combine yogurt and vanilla. Mix well and divide between two small bowls. Top with fruit, nuts and chopped mint if desired.
Enjoy!