This zesty, easy slow-cooked chicken tastes great in tacos, burritos, salads, sandwiches and many more Mexican dishes. All you need are 2 ingredients and your favorite toppings!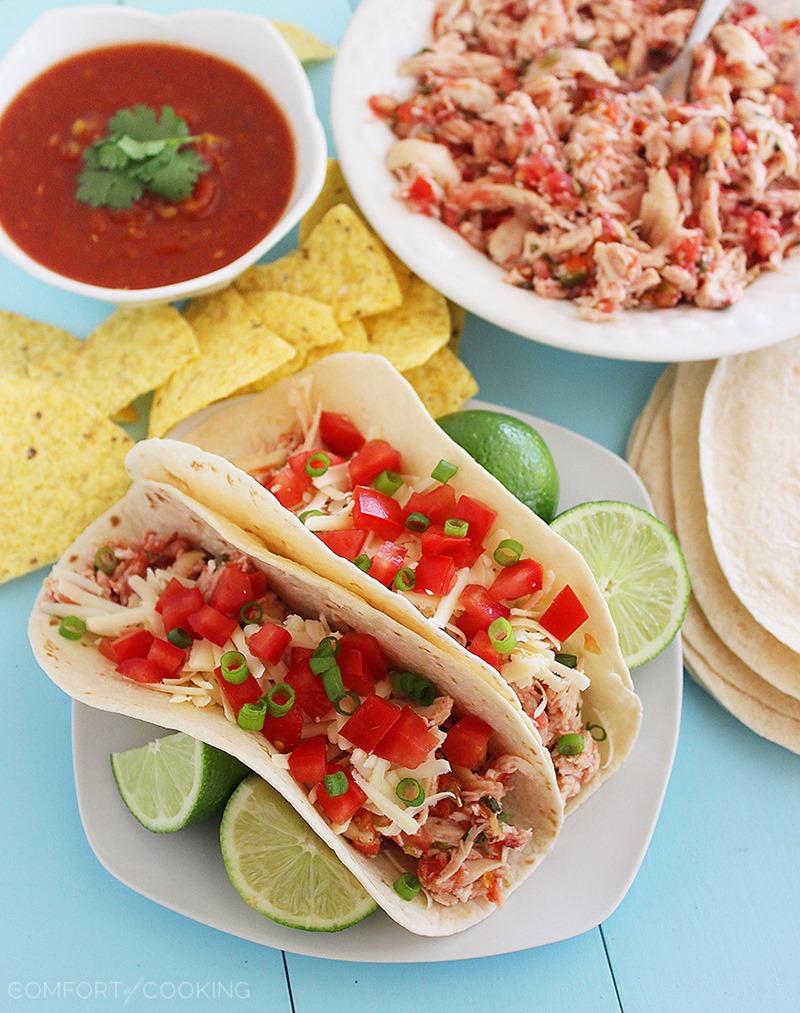 Monday through Friday, simple yet mouthwatering meals are the name of the game for us. But, especially in the summer, it's even better when they don't even involve switching on the oven!
I tend to forget about my CrockPot in the warmer months. The comforting goodness it churns out seems too often reserved for cold winters, and not enough for warm days that call for easy, oven-less cooking. It's amazing what delicious meals you can create out of so few ingredients, though!
This tangy, scrumptious salsa chicken has been top of our list lately – and I love that it can be used for any number of my favorite Mexican meals. Burritos, quesadillas, nachos, taco salads – you name it!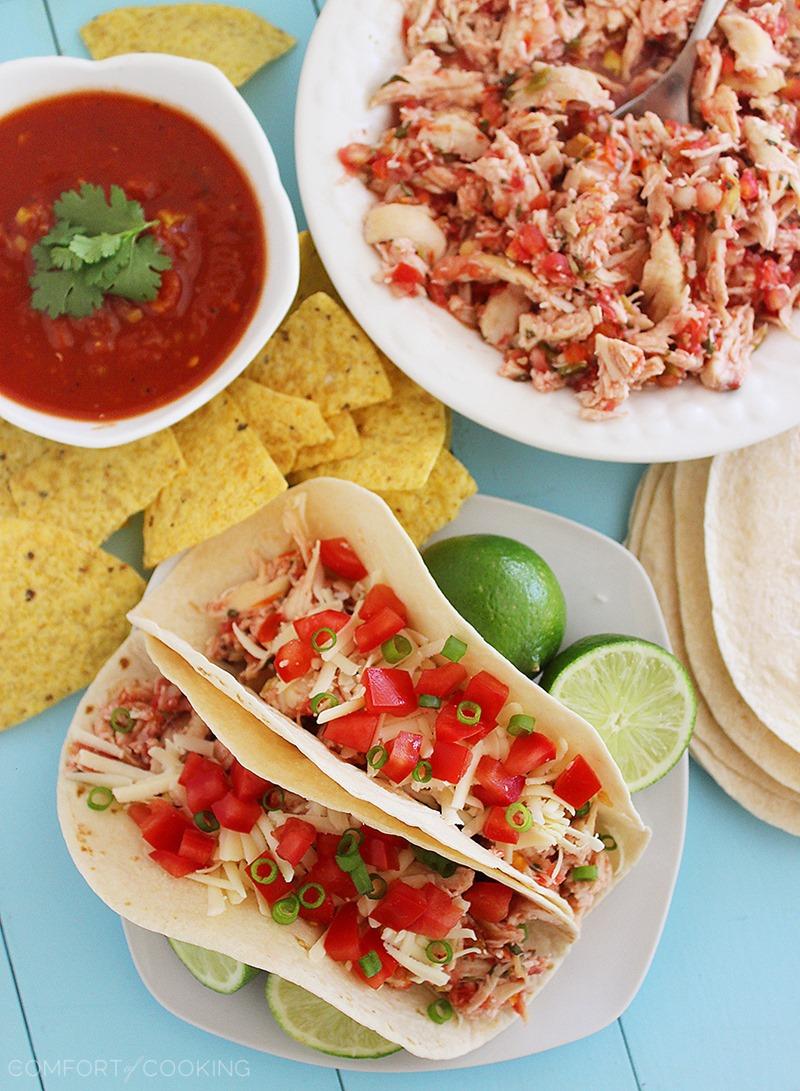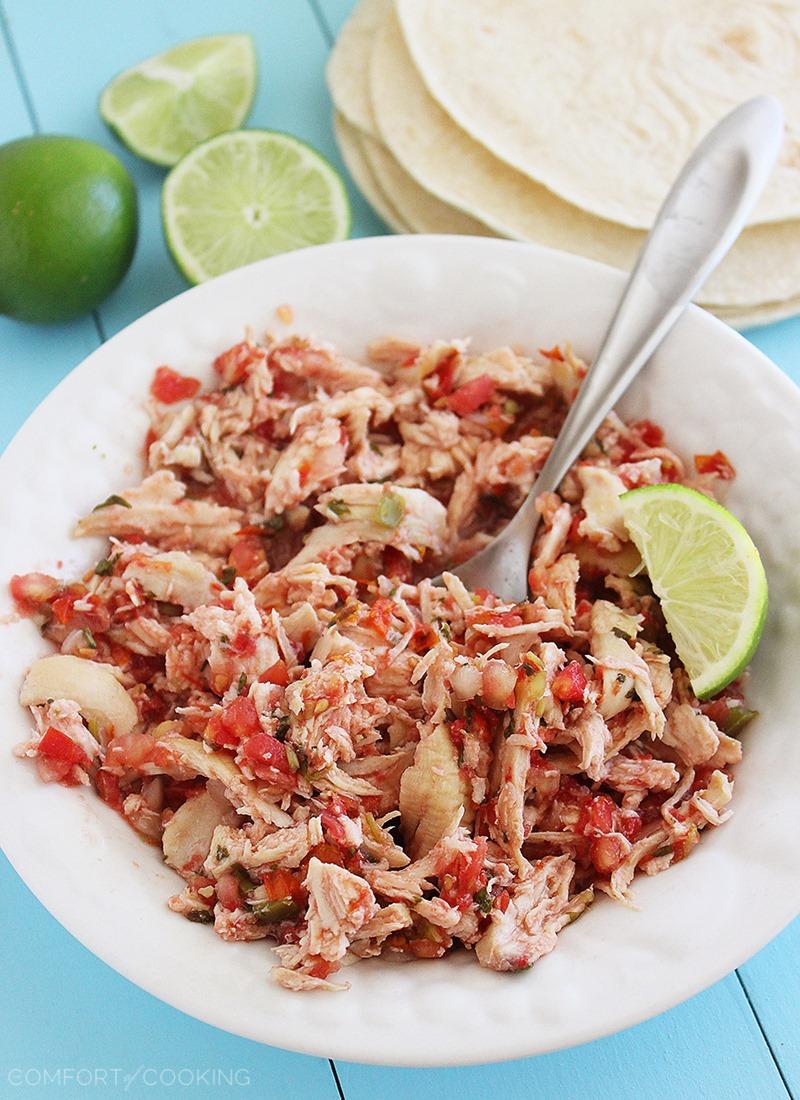 Just toss a heap of your favorite salsa on top of a couple whole chicken breasts, set it and forget it. Once they're cooked, shred 'em up and stir the chicken back into your zesty, bubbly hot salsa. The fun part is deciding what to do with it next!
You can freeze the chicken or use it right away, and top to your heart's content with all kinds of yummy, fresh garnishes. My favorites are tomatoes, scallions and creamy shredded cheddar.
I hope you enjoy this delicious weeknight-friendly meal and try it sometime soon!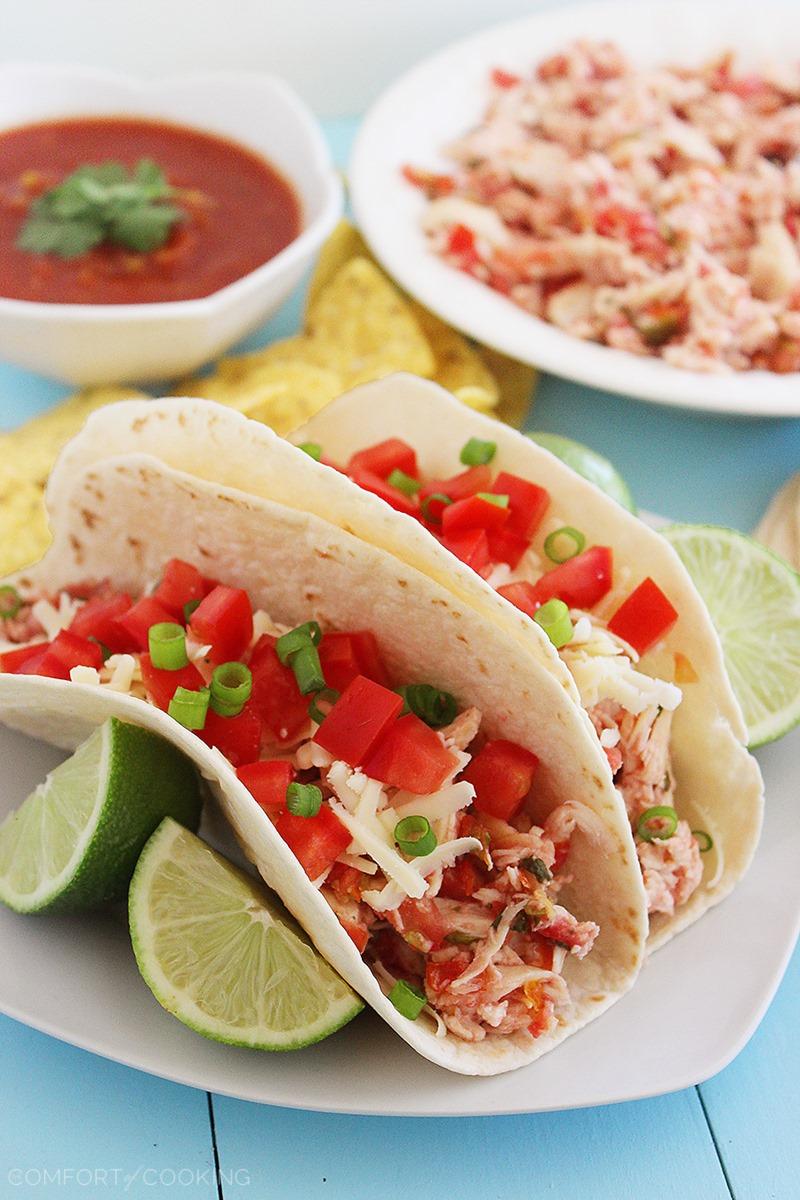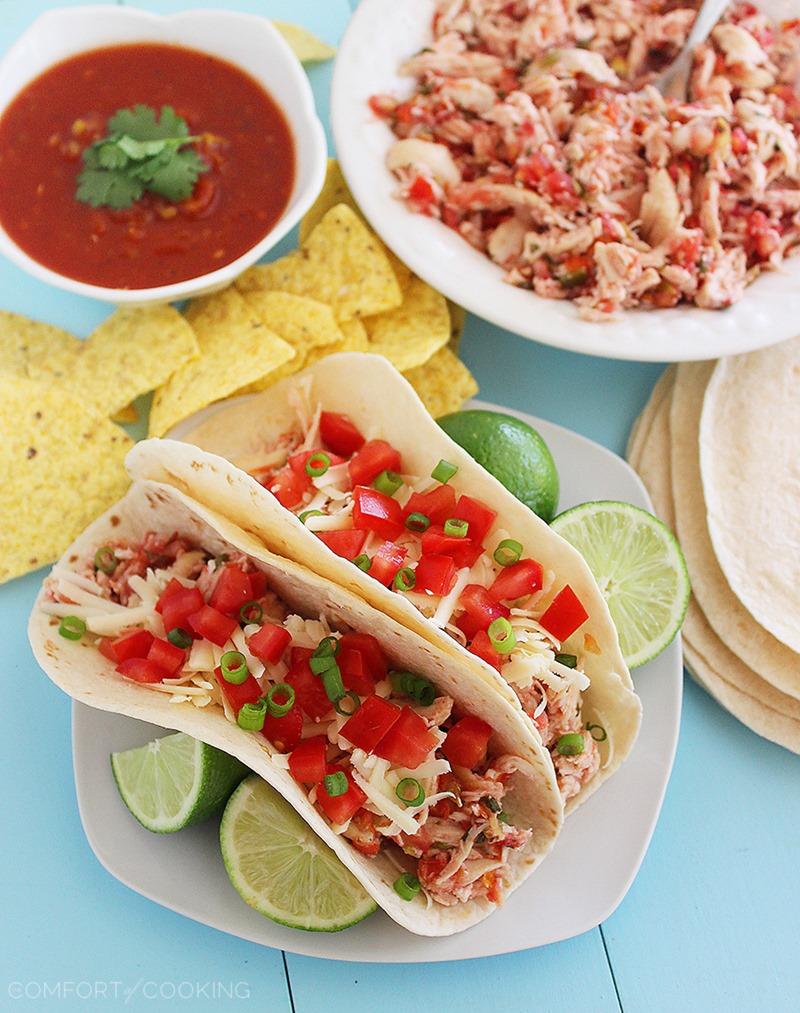 2-Ingredient Slow Cooker Salsa Chicken
Yield:
3 cups shredded chicken
Ingredients
1 lb. about 2 boneless, skinless chicken breasts
1 1/2 cups salsa, your favorite
Serving Ideas:
Use this shredded chicken for tacos, enchiladas, burritos, quesadillas, nachos, taco salads, tostadas, chili, tortilla soup, lettuce wraps, sandwiches, and on pizzas. The options are endless!
Topping Ideas:
Tomatoes, shredded lettuce, shredded Mexican cheese, sour cream, scallions, cilantro, etc.
Instructions
Place whole chicken breasts in your slow cooker and cover with salsa. Toss chicken with salsa until well coated.
Cover and cook on high for 4 hours, or low for 6-8 hours. Chicken should easily shred with a fork. Shred chicken and add back to the slow cooker. Toss with remaining salsa and juices. Serve immediately in your desired recipe, or refrigerate in an airtight container for up to 5 days.
Enjoy!