Bake a batch of these sunny, super soft lemon poppy seed donuts to brighten up your weekend, or to share with someone special!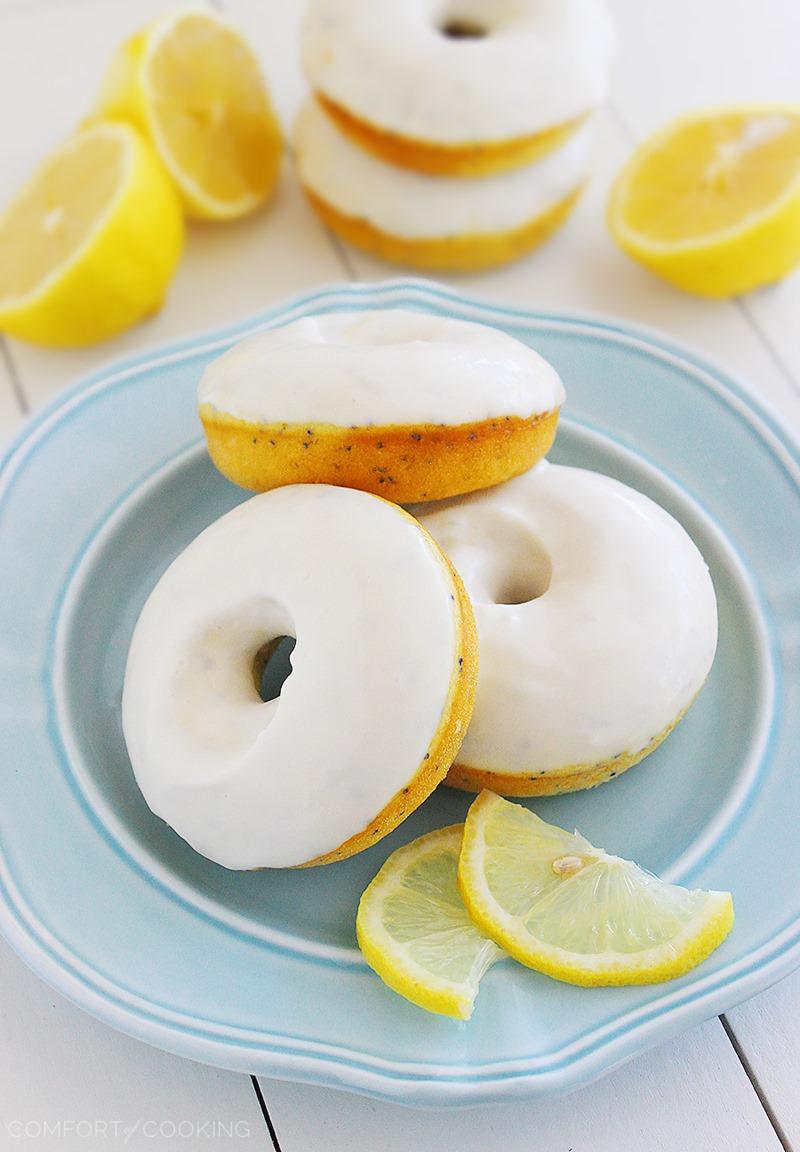 As you can imagine, we haven't been cooking much, but that doesn't mean our kitchen is deserted! It's still the "center" of the house, and even little Lily has a hangout spot to keep us company. Though we're not mixing up meals like we used to, hubby and I are cooking up breakfast most mornings. Our morning meals are simple and quick, and often use the frozen foods we have on hand – sausages, shredded potatoes, mini bagels and homemade muffins (did you know those freeze well?). It's one of the nicest times of day.
And it also puts a little spring in our steps after all-night nursing sessions!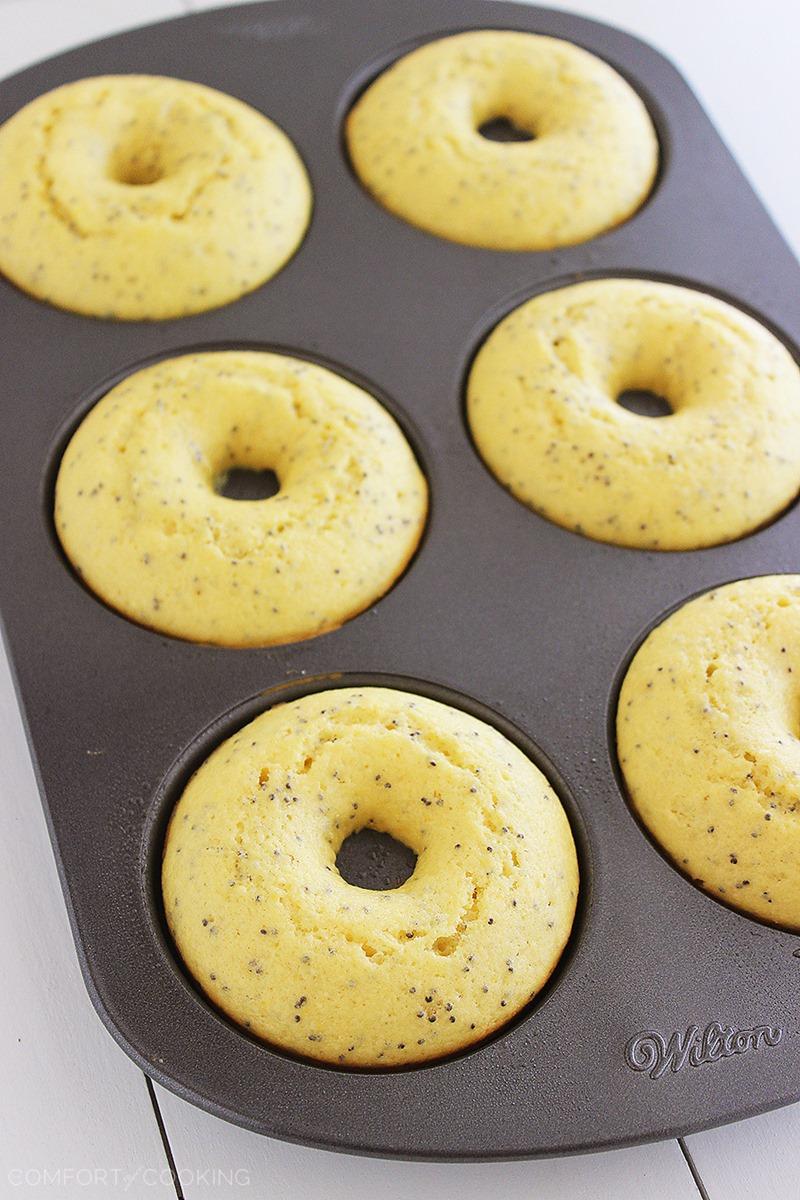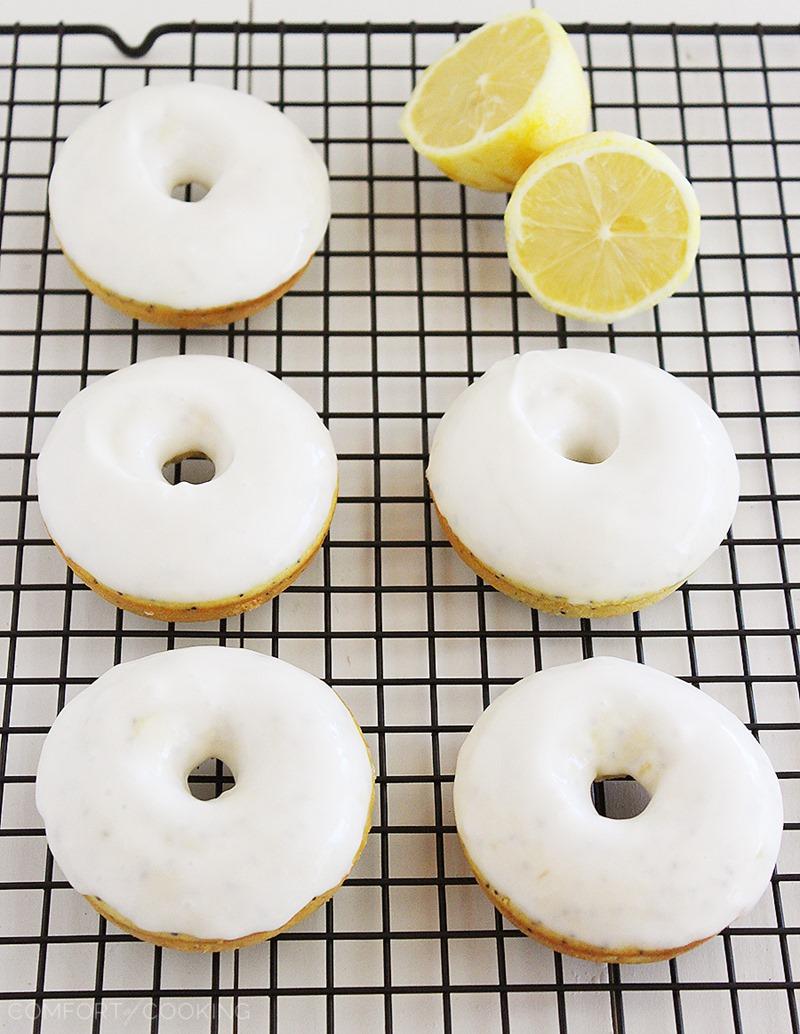 These sunny, scrumptious Lemon Poppy Seed Donuts never made it to my freezer – We demolished them all first! But with some extra batter, I did bake them into muffins for a morning treat.
Every bite of these bakery-style donuts is super soft and sweet, with a slight tang from the lemon to perk up your a.m. For a unique springtime treat, and a fun spin on muffins, bake a batch of these delicious donuts for your next lazy weekend morning.
You're just gonna love them!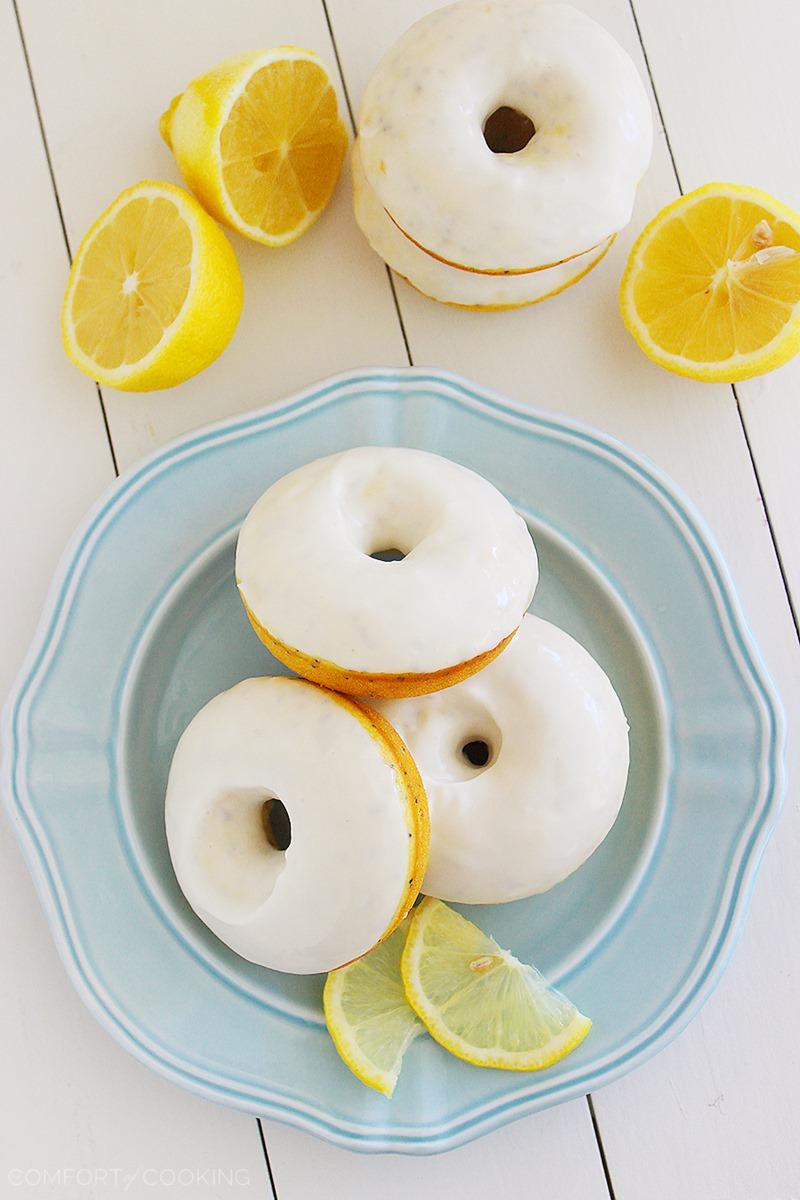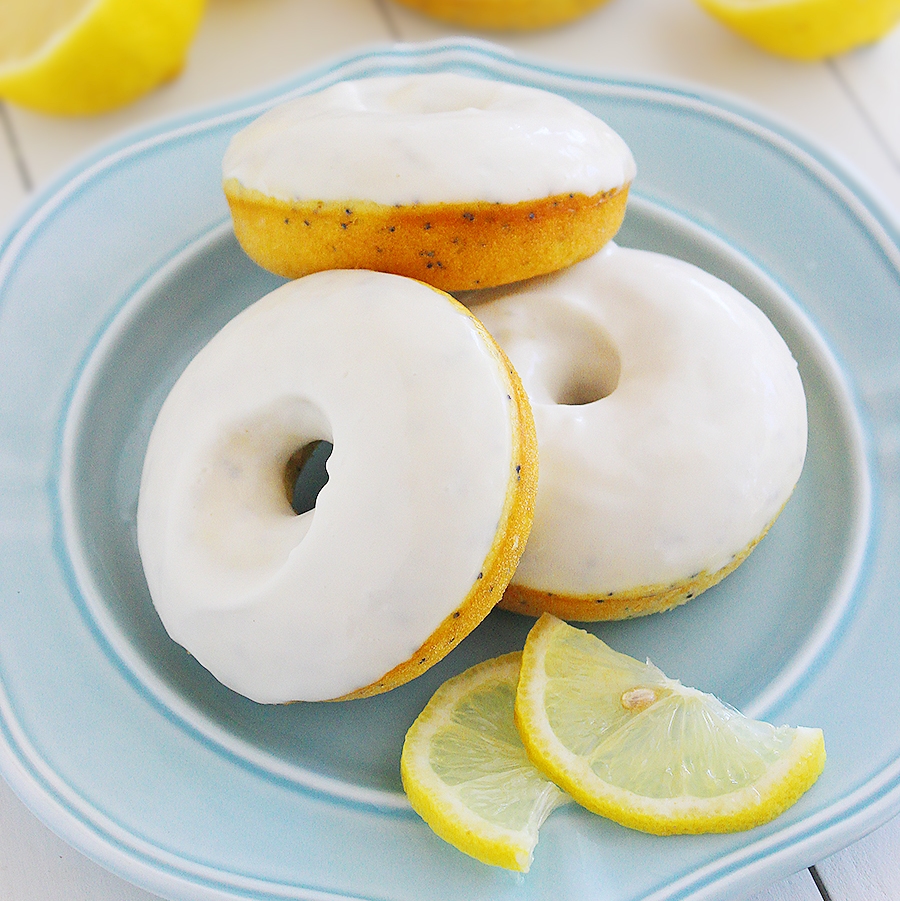 Lemon Poppy Seed Donuts with Vanilla Glaze
Ingredients
For the Donuts:
1 cup all-purpose flour 1/2 cup granulated sugar
1 teaspoon baking powder
1/4 teaspoon salt
1 Tablespoon poppy seeds
1/2 cup buttermilk
2 Tablespoons butter, melted
1/2 teaspoon vanilla extract
1/2 teaspoon lemon extract
1 large egg
Zest from 1 lemon
For the Glaze:
1 cup powdered sugar
2-3 Tablespoons milk or heavy cream
1/4 teaspoon vanilla extract
Instructions
For the Donuts: Preheat oven to 350 degrees F. Coat the wells of a donut pan with nonstick cooking spray.
In a medium bowl, combine flour, sugar, baking powder, salt and poppy seeds. In another bowl, whisk together buttermilk, butter, vanilla, egg and lemon zest. Pour wet ingredients into dry ingredients and mix until well combined. Do not over-mix. Fill each mold almost to the top with batter.
Bake for 15-17 minutes, or until a toothpick inserted into one donut comes out clean.
Remove pan from oven and let donuts cool completely before glazing.
For the Glaze: Whisk all ingredients in a medium bowl, starting with 2 Tablespoons milk or cream. If desired, add more milk to thin glaze, or more powdered sugar to thicken. To glaze donuts, dip tops into glaze and place on a wire rack to set.
Store refrigerated in an airtight container up to 3 days.
Enjoy!