Dig into a bowl of creamy, comforting macaroni and cheese with spinach and bacon. This easy skillet pasta dish makes the perfect weeknight side!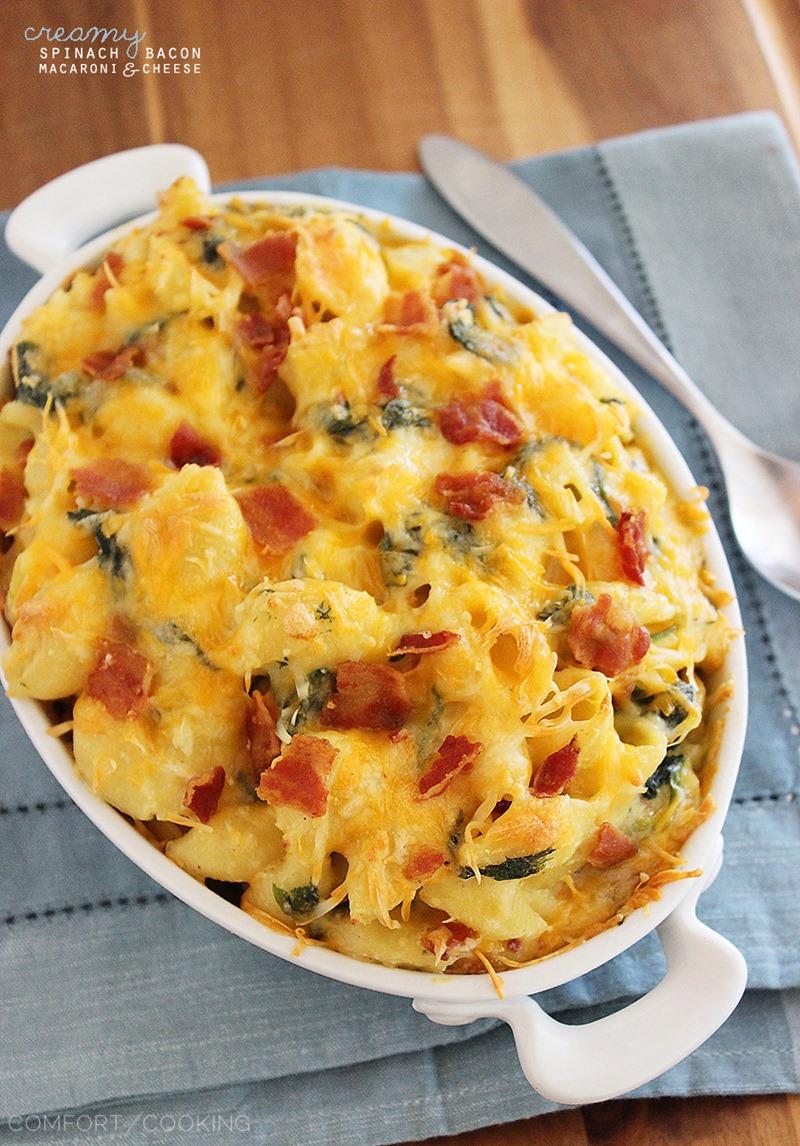 I love when the house smells like bacon. It's such a homey, comforting aroma that lingers long and reminds you of the delicious meal from early in the day. And around here, we love our breakfast. Even better, though, when you can cook up a batch of bacon for dinner!
Just remember to throw in an extra few strips for mid-cooking munching.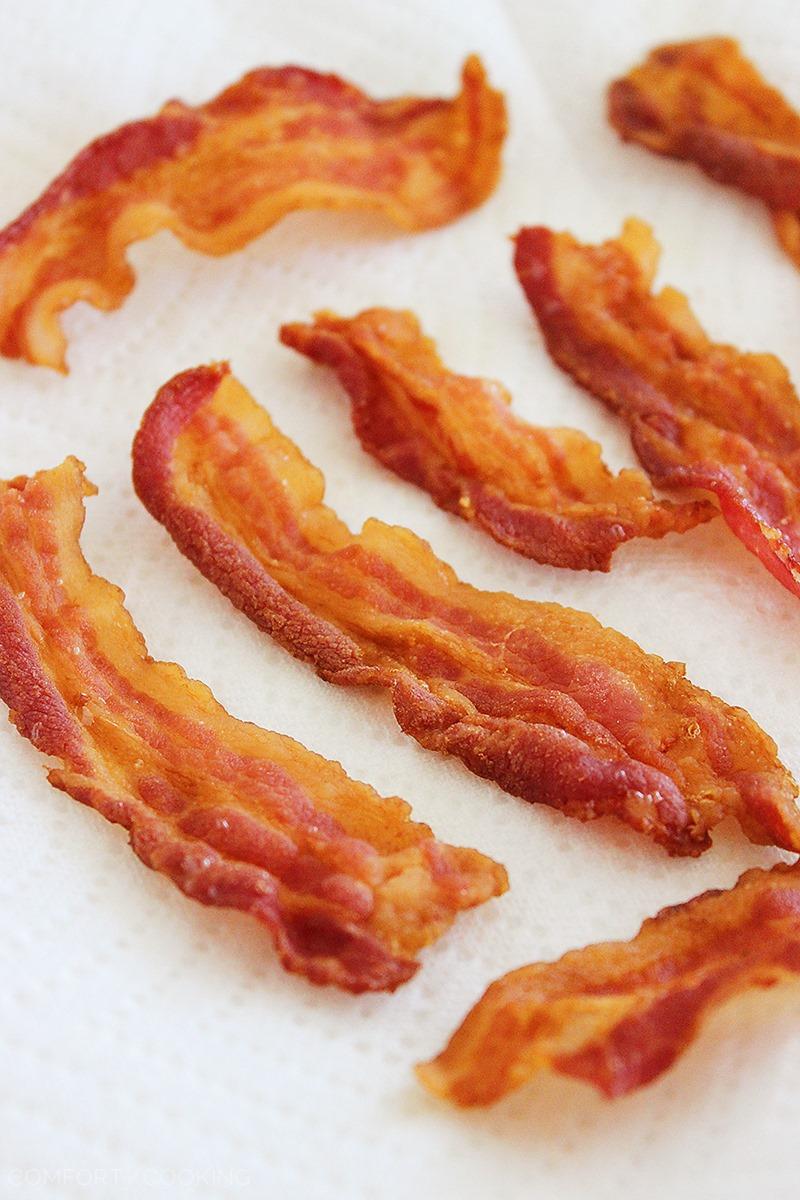 We've made macaroni and cheese a million and one ways, but I've always loved the idea of tossing in bacon and spinach. You know, because it's a healthy choice for all. Right? Let's go with yes.
Fat, fluffy pasta shells melt into a cheesy sauce full of spinach and salty bacon to make for a mouthwatering side dish. Serve it straight from your skillet, or toss some extra shredded cheddar and throw 'er under the broiler for a crisp top.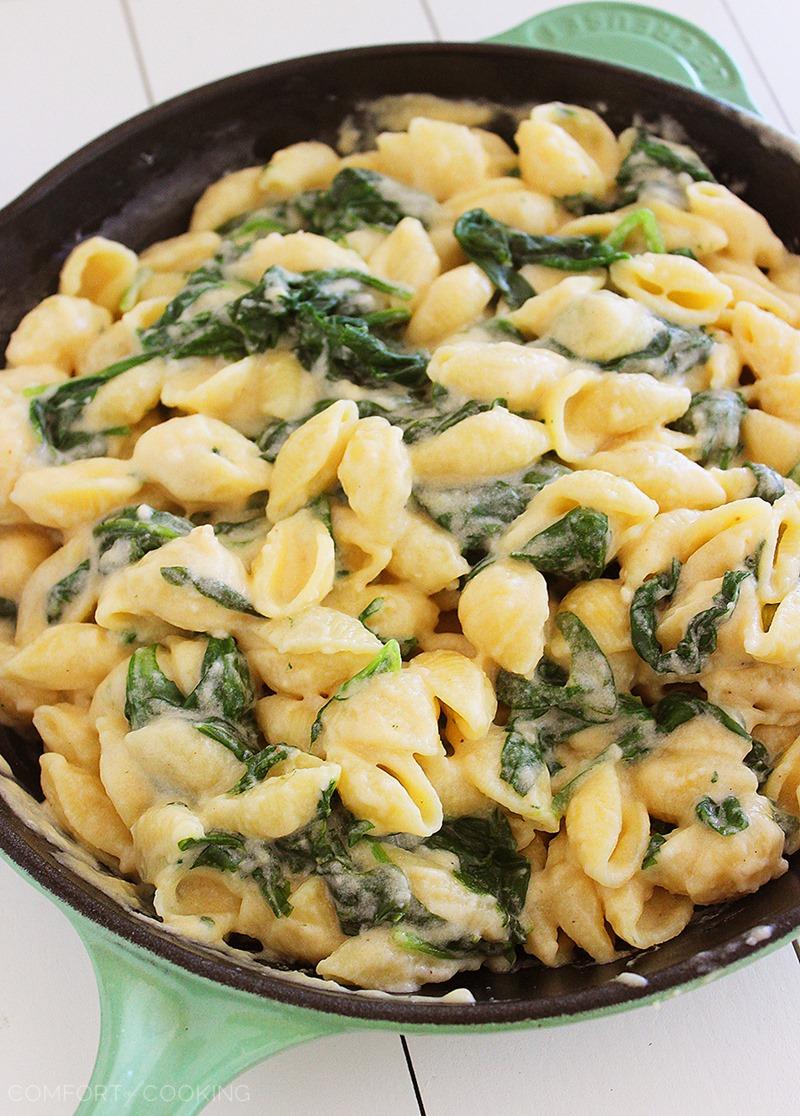 For an easy, extra tasty spin on traditional mac, sizzle up a skillet of this Spinach-Bacon Macaroni and Cheese. It makes a delicious side to grilled meats and salads, and a super indulgent meal all on its own.
Some days just call for mac and cheese for dinner, right? I'm talkin' to you, Mondays.
Cook up a big batch of this gooey macaroni and cheese for weeknights and fancy dinners, and you'll fall in love with it just like we did. Just a handful of basic ingredients, and you're on your way to major carb-ilicious bliss. It's just so good!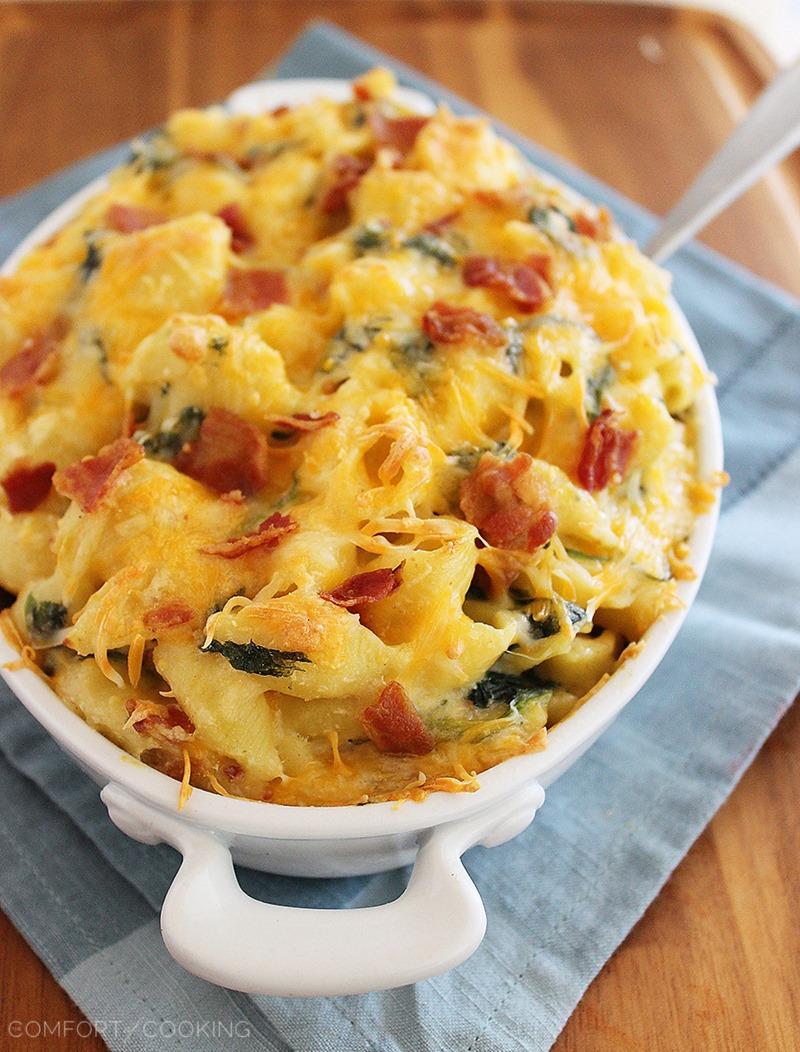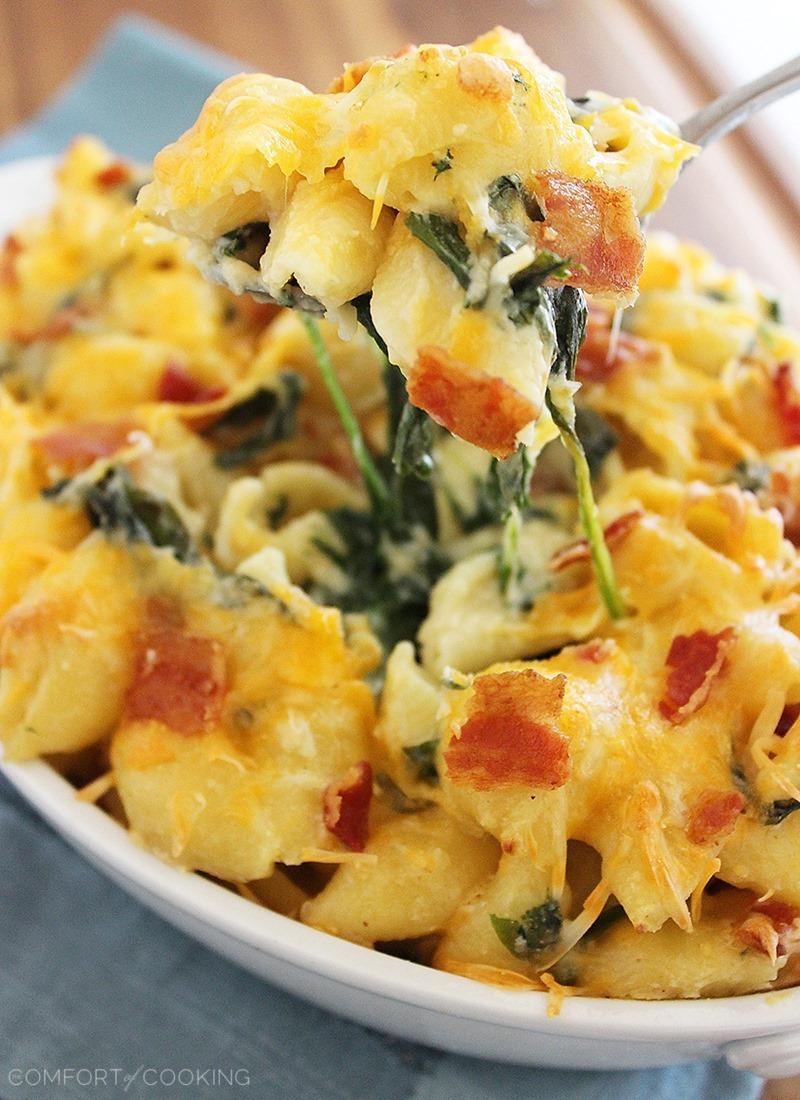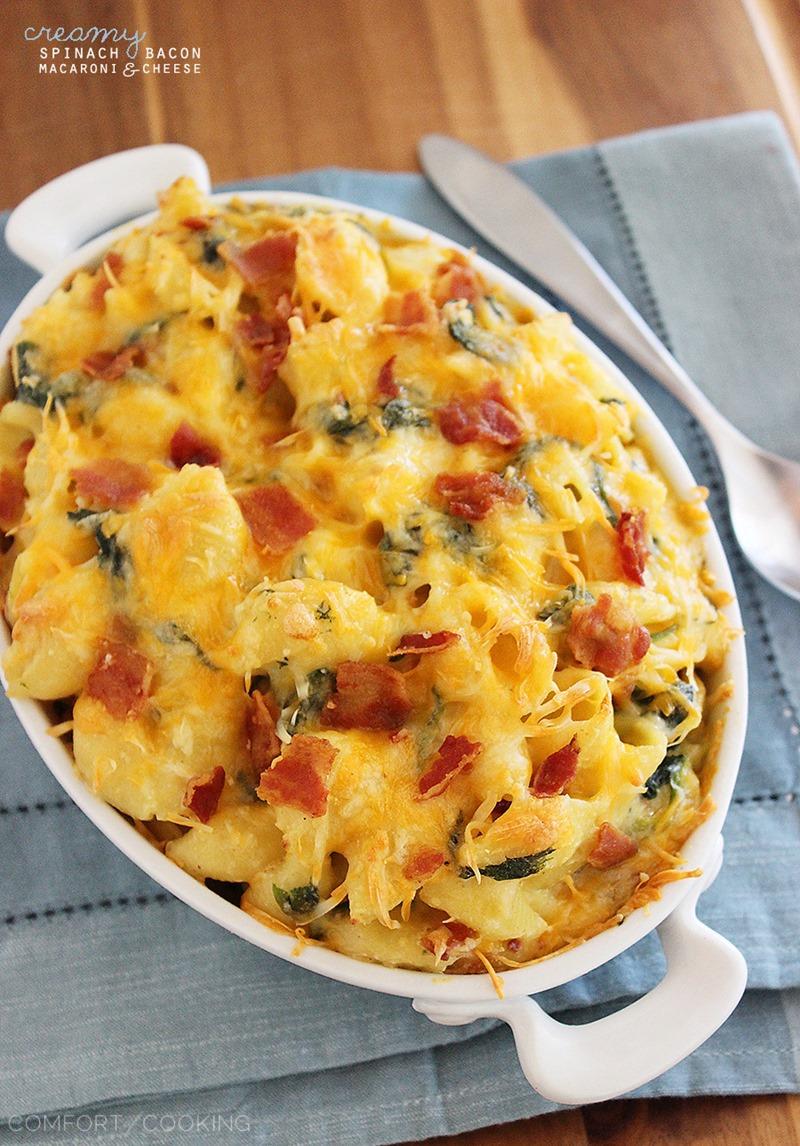 Creamy Spinach-Bacon Macaroni & Cheese
Yield:
6 (1-cup) servings
Ingredients
3 cups medium pasta shells, uncooked
6 oz. baby spinach leaves
4 sliced bacon
2 Tablespoons flour
2 cups milk
Salt and pepper, to taste
2 cups shredded Colby Jack or cheddar cheese, divided
Instructions
Preheat oven to 350 degrees F.
Bring a large pot of salted water to boil and cook pasta according to package instructions. Add spinach to the boiling water for the last minute. Drain and set aside.
Meanwhile, heat a large skillet to medium heat. Once hot, add bacon and cook 'til crisp. Remove bacon to a paper towel-lined plate, reserving drippings in pan. Whisk flour into drippings, cooking for 1 minute. Gradually whisk in milk. Cook for 3-5 minutes, whisking often, until thickened. Season with salt and pepper. Add 1 cup shredded cheese, stirring until melted. Stir in pasta-spinach mixture and chopped bacon, mixing well.
Pour mixture into a 2-qt. casserole dish and top with remaining cheese. Bake for 20 minutes, or until heated through.
Enjoy!