Enjoy this citrusy, sweet 3-ingredient grapefruit granita guilt-free. It's the perfect icy cold treat for beating the summer heat!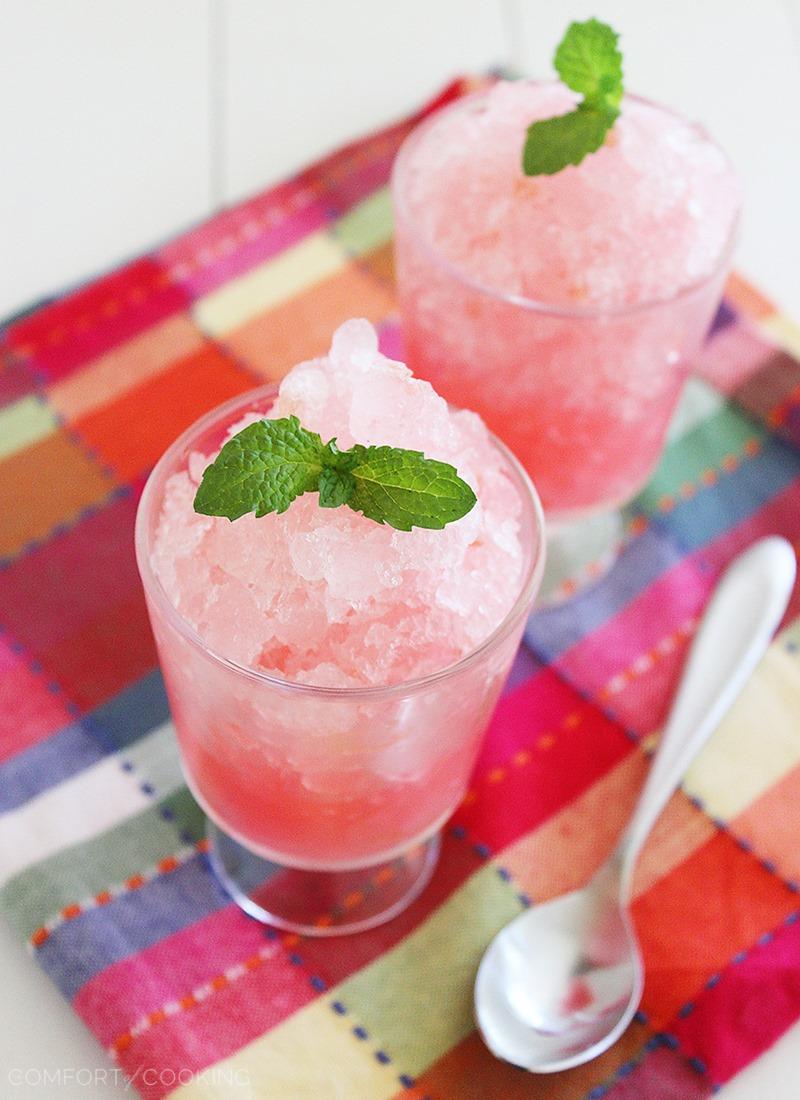 Sinking my spoon into a fruity slush of flaky ice crystals is one of my true summer joys! There's nothing more instantly cooling than a cold treat, and in this house, we love a good granita. An easy mixture of fresh fruit juice and simple syrup just gets poured into a pan, frozen and scraped with a fork. What I don't love, though, is all the sugar that a typical batch of granita is packing.
I've mixed up batches of granita with strawberries, watermelon, raspberry and pineapple. But, I found all were overloaded with sugar, so I sought out a still-sweet but healthier alternative.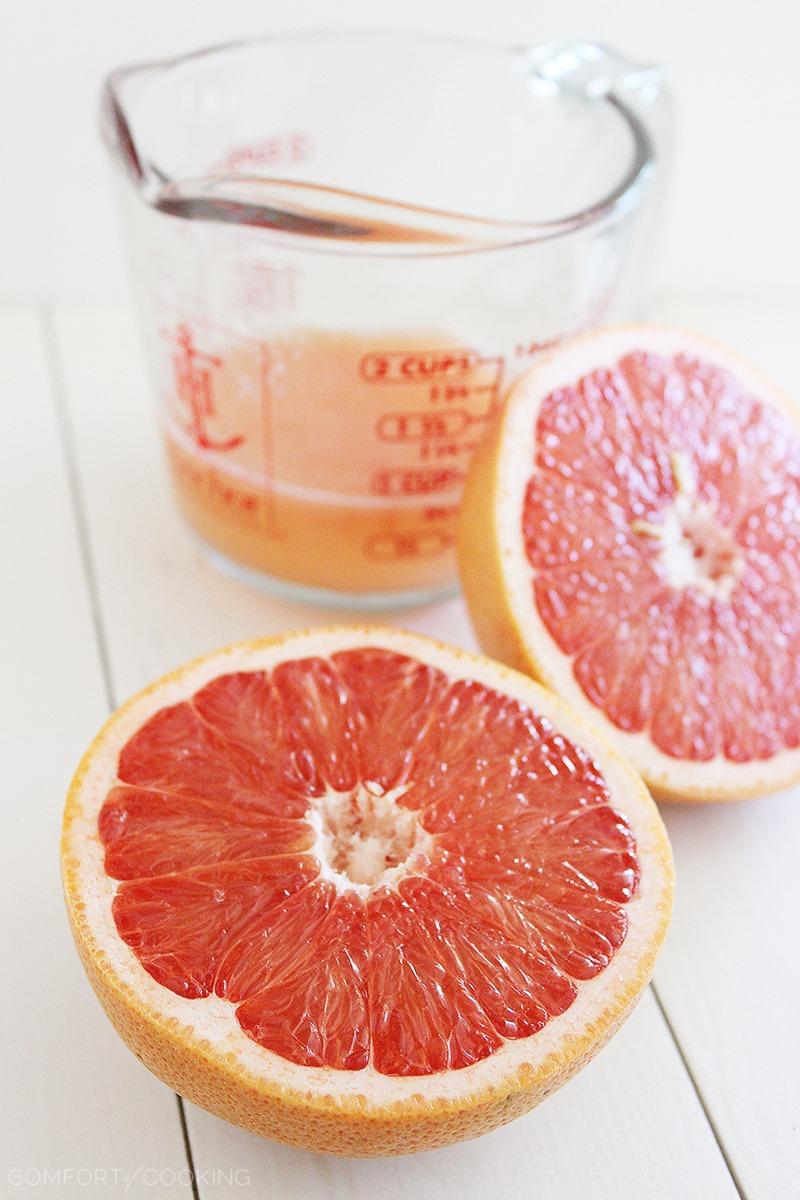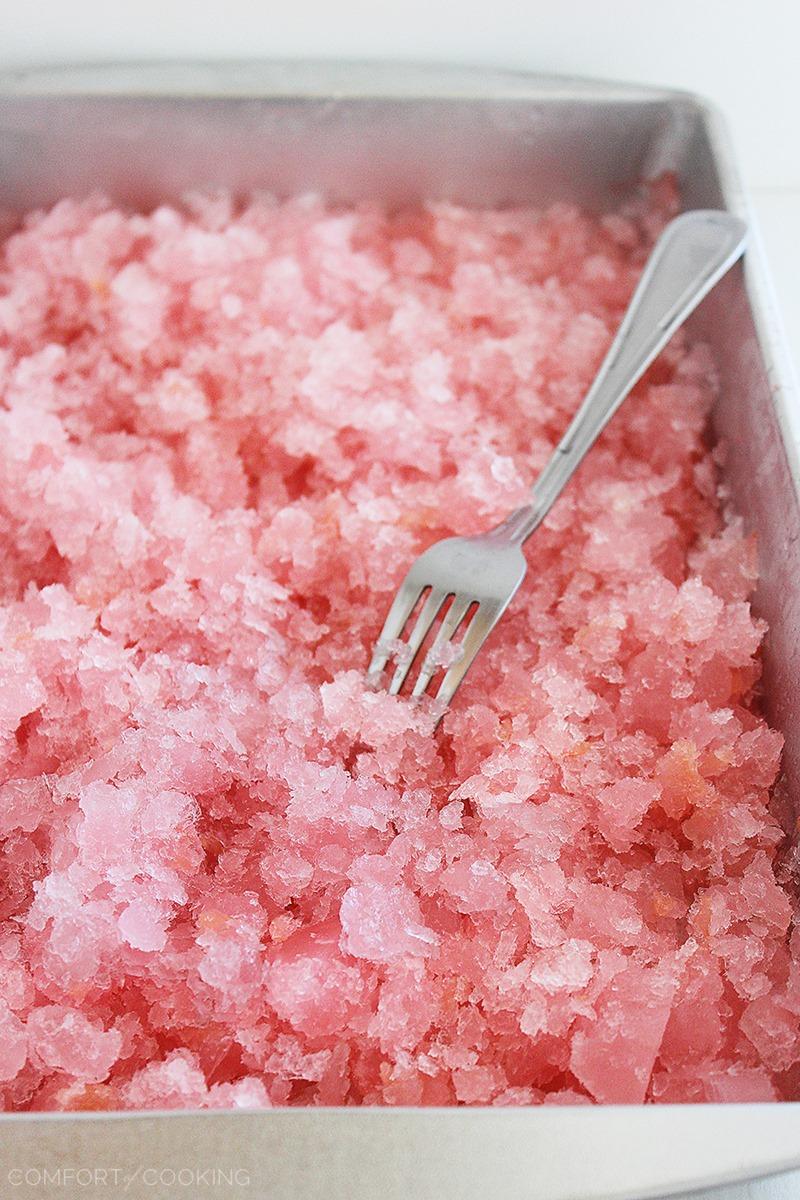 In this gorgeous pink granita, Splenda stands in as a delicious sugar substitute. Combined with the tanginess of grapefruit juice, it makes for a citrusy sweet treat perfect for summer snacking!
Enhance the color of your granita with a little red food coloring for a pretty pink hue. Just a couple drops mixed in before freezing will do! I also like to include some of the pulp in the mixture to amp up the tang.
Topped with fresh mint, this Sugar-Free Pink Grapefruit Granita is perfect for cooling down during the warm summer days ahead. Grab a grapefruit and mix up a batch this weekend!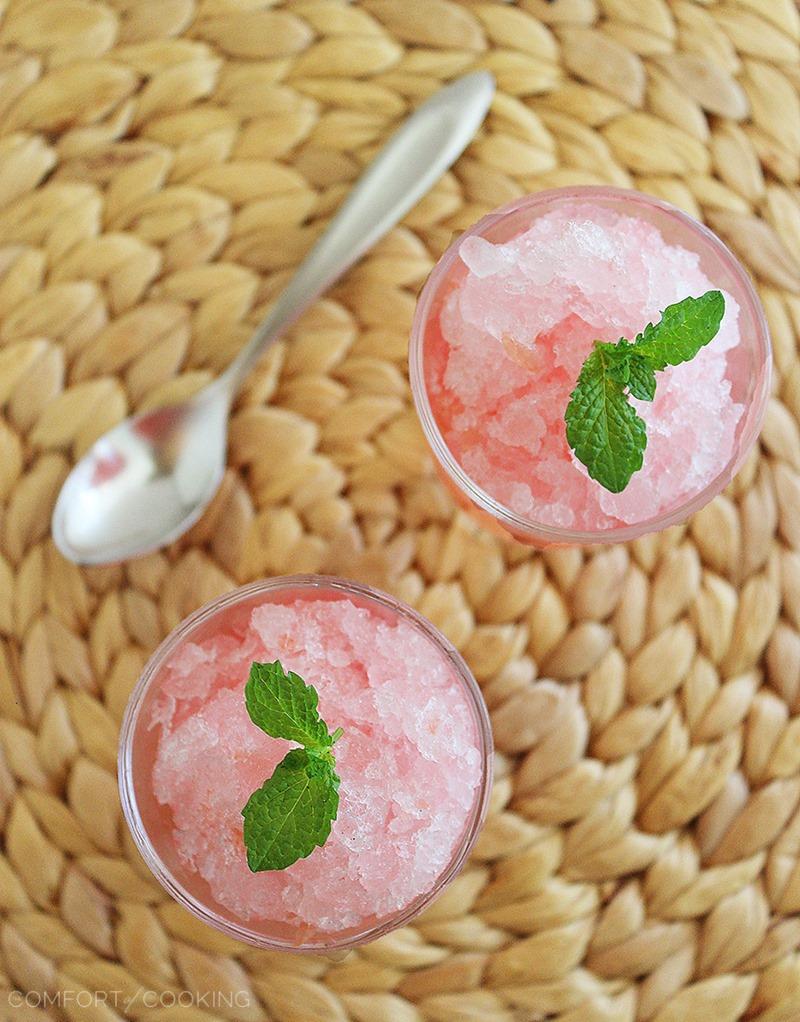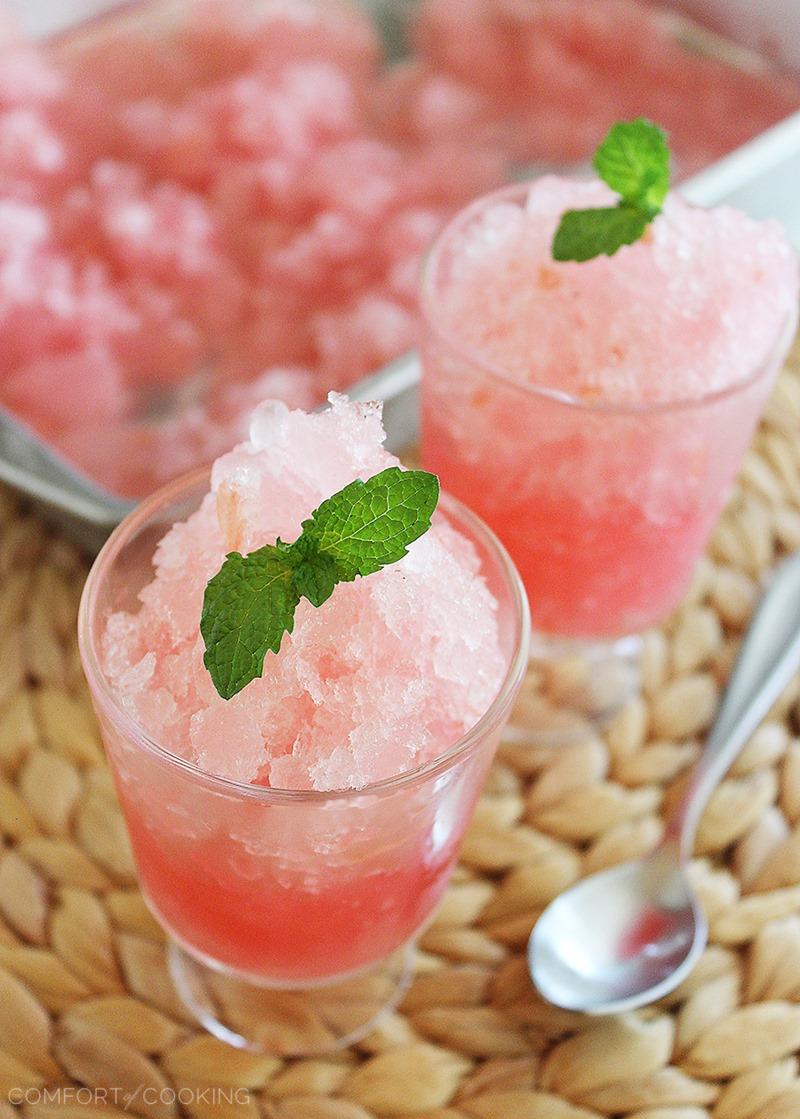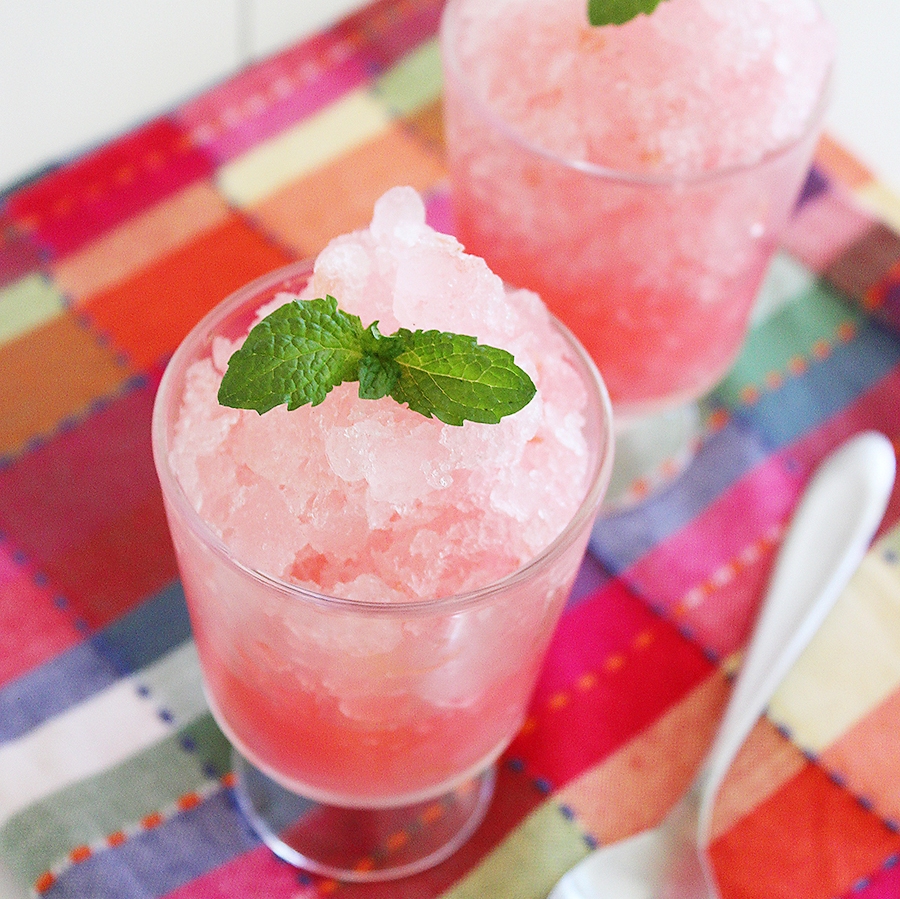 Sugar-Free Pink Grapefruit Granita
Ingredients
3 cups water
3/4 cup sugar substitute, such as Splenda*
1 1/2 cups freshly squeezed grapefruit juice, about 2 lg. grapefruit*
Fresh mint, for garnish, optional
Instructions
Bring water and sugar to boil in a medium saucepan. Once boiling, reduce heat and simmer for 1 minute. Remove from heat and let cool completely. Stir in grapefruit juice and pulp.
Pour into a 13 x 9-inch pan and freeze until icy around edges, about 30 minutes. Using a fork, scrape granita into icy, flaky crystals toward the center of the pan. Repeat every 30 minutes until frozen throughout. Scrape granita into bowls. Garnish with mint and serve.
Enjoy!