Watch these spooky bats 💨FLY💨 off the platter this Halloween! Just 4 ingredients and 15 minutes to create these creamy chocolate treats. Can you imagine anything more adorable for Halloween snacking? 🦇 My family & I went batty for these crunchy critters!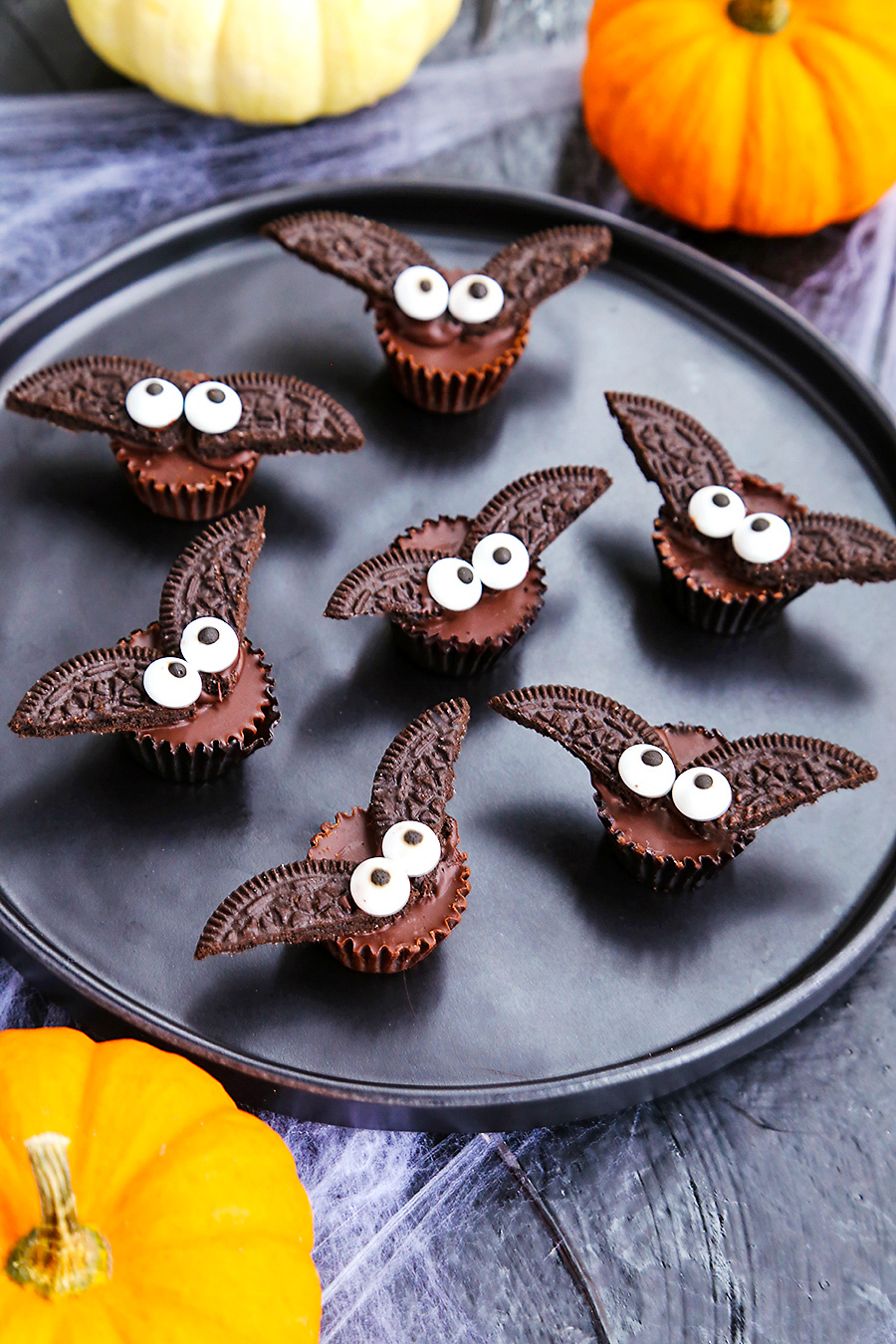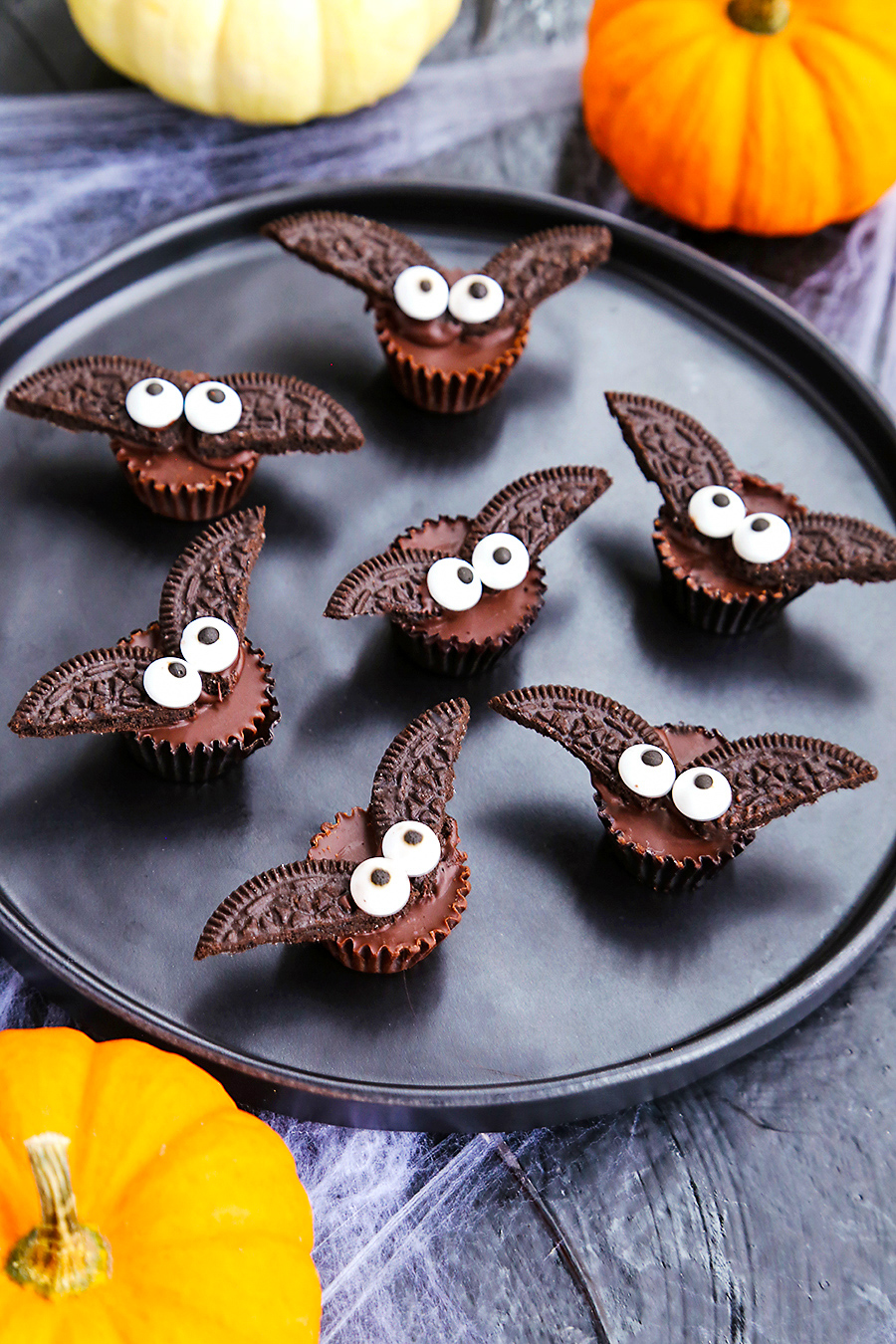 Mini Peanut Butter Cup Bats
This time of year, I have a total weakness for chocolate candies and cookies. 🍫🍪Not the best habit, but hey, it's Halloween and I'm a mummy who deserves a little sweet treat. Besides, I've been known to scarf a salad for dinner just so I can munch a motherload of sweets for dessert. Anyone feel me on this?
These tiny bats made with peanut butter cups, melted chocolate and Oreo cookies totally hit the spot – and they're bewitchingly beautiful on a big platter! I had so much fun making these with the kids. They loved applying the cookie "wings" and candy eyeballs. The finished product was quicker and cuter than any of us expected!
I can only imagine how fast these Peanut Butter Cup Bats would fly, if you brought them to a Halloween party. For a cozy night in with Netflix, these were the perfect mini munch as we watched Halloween movies all night. Well, that is until 10 p.m., which is practically the middle of the night for this old witch. 🧙Ha!
Grab your ingredients and have a little fun in the kitchen this Halloween. I hope you go 🦇 BATTY 🦇 for these chocolate bites, like we did!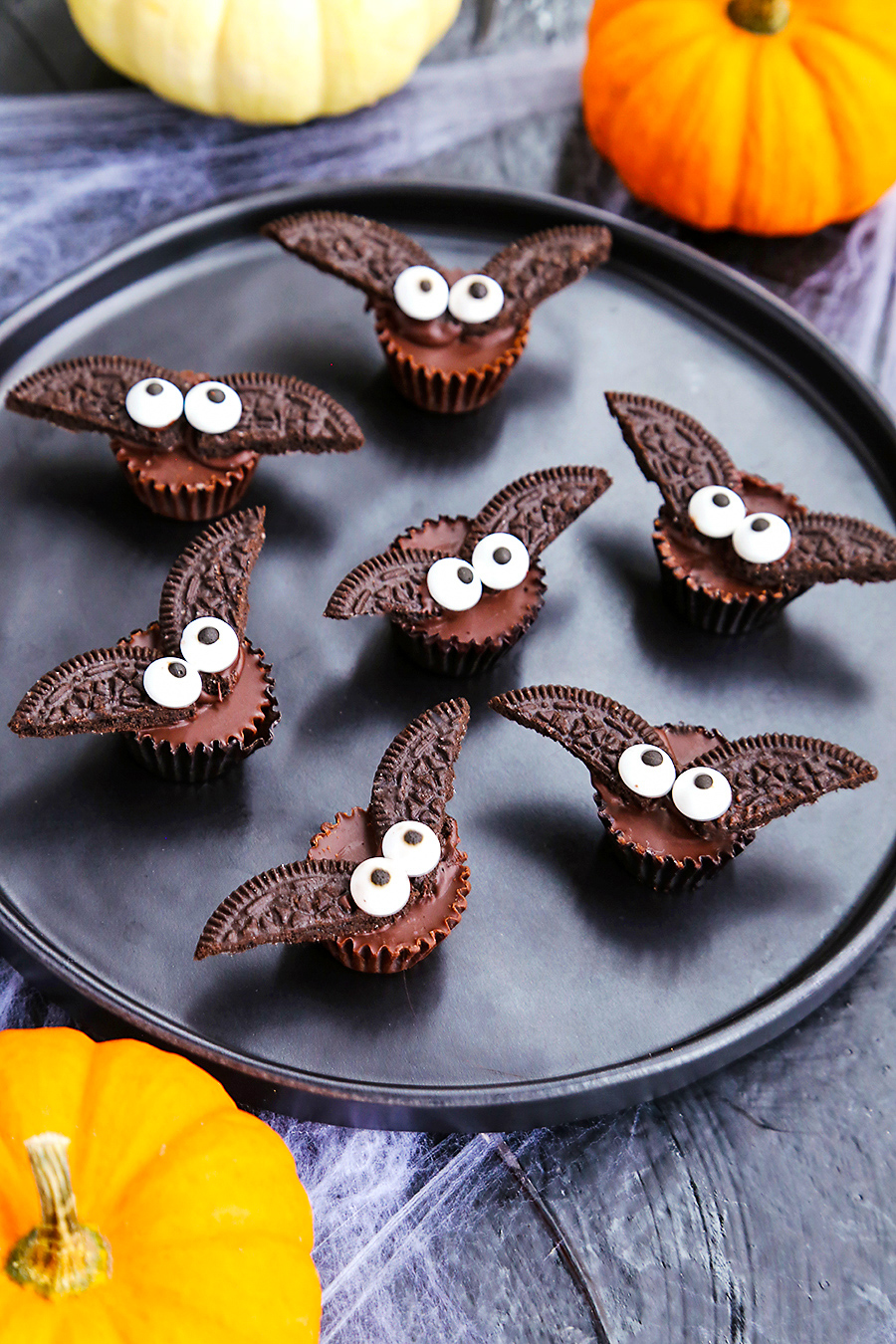 Mini Peanut Butter Cup Bats
Ingredients
15 mini peanut butter cups, I used dark chocolate cups
30 Oreo chocolate sandwich cookies
1/2 cup chocolate chips, melted
Candy eyeballs
Instructions
Unwrap mini peanut butter cups. Place on a large plate.
Untwist Oreos and scrape off any cream filling with a knife; discard.
Cut cookie pieces in half for the bat "wings." You should have about 30 wing cookie pieces.
Melt chocolate chips in a microwave-safe bowl; stir until smooth. Dip the underside of one wing tip in melted chocolate. Press on top of the peanut butter cup. Repeat with remaining cookie pieces and peanut butter cups.
Dot candy eyeballs with melted chocolate. Place two each in the middle of the bat wings.
Serve and enjoy!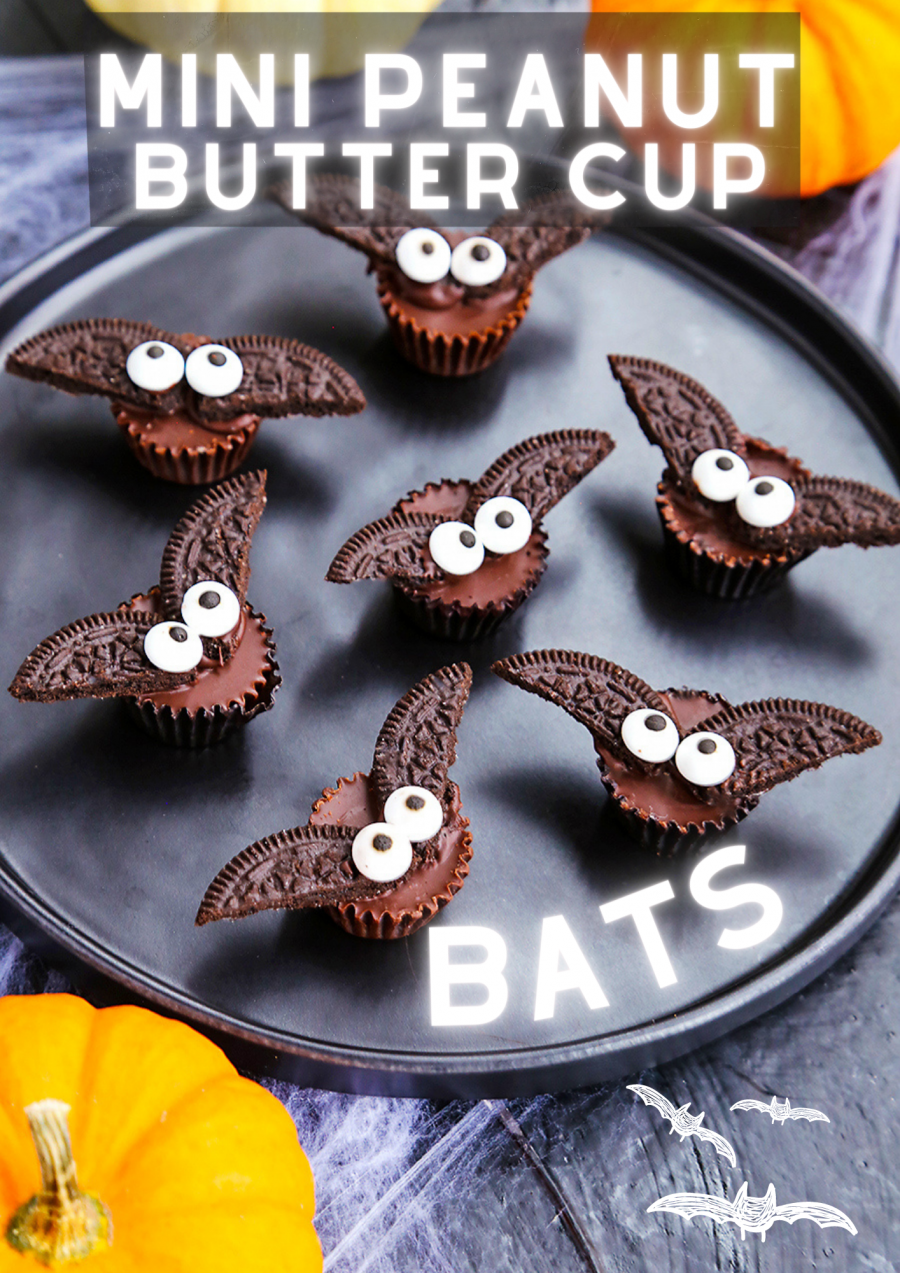 Want to receive our latest recipes straight to your email inbox? Click here to subscribe!