Fun, easy and extra cheesy quesadillas with spooky jack-o-lantern faces! 🧡 Cute and super kid-friendly for Halloween meals. 🎃 You only need 3 ingredients and 10 minutes to put these delicious pumpkins together!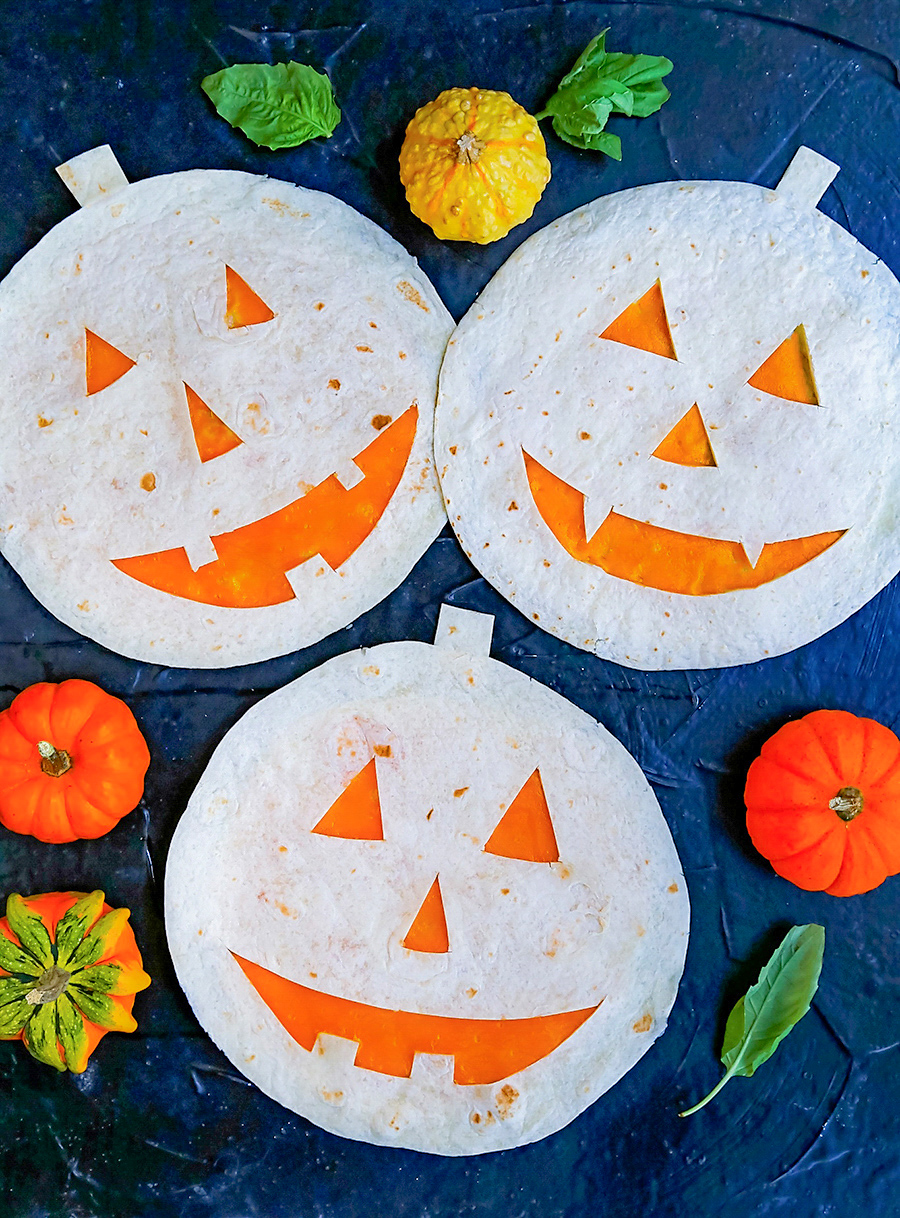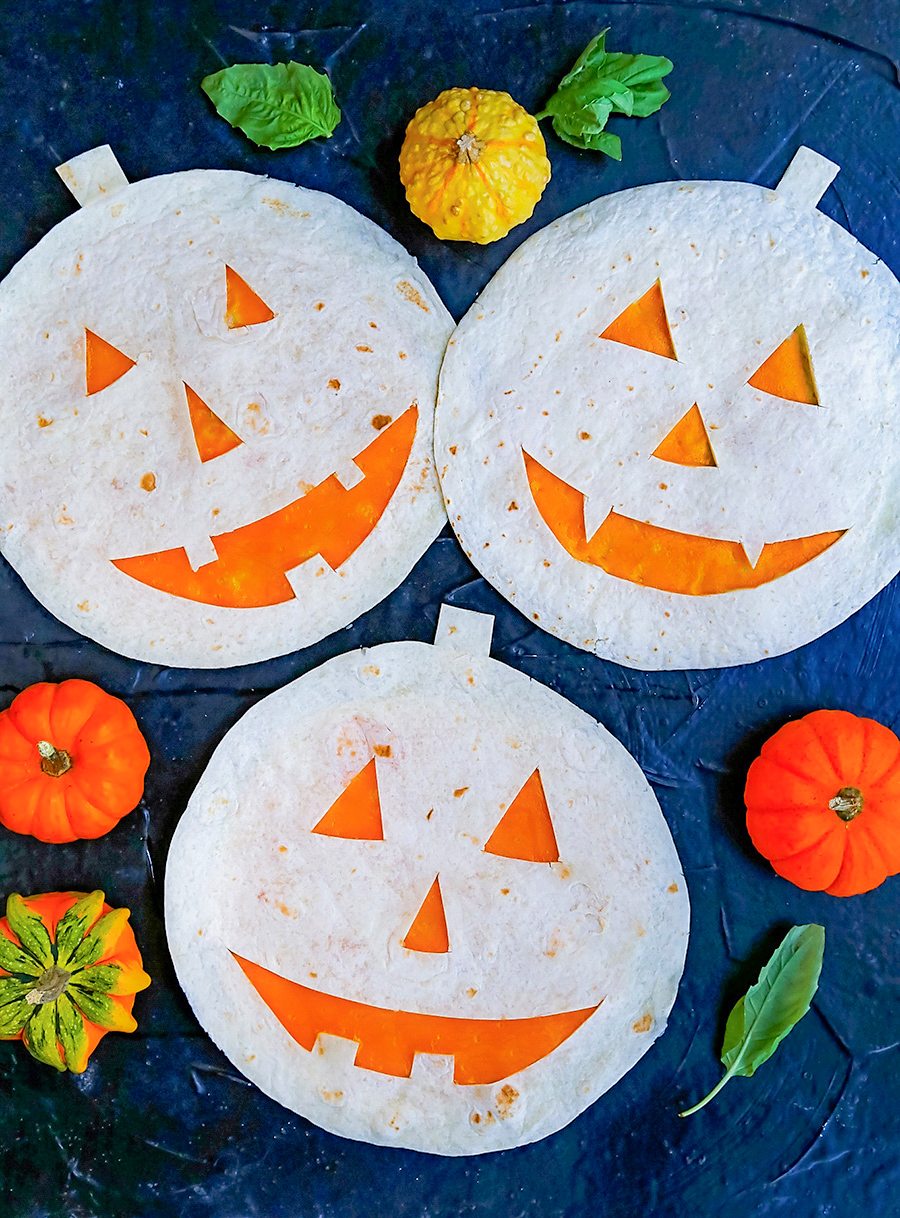 Pumpkin Quesadillas
Around Halloween time, there is nothing we love more than playing with our food! These cheesy pumpkin quesadillas totally hit the spot for an easy weekend lunch. Easy on mama, kid-approved, and hardly any clean up. After all, you only need a handful of ingredients and one pan for these pumpkin cuties!
These are SO easy to prepare and it's very fun to cut your own shapes. My little girl loved cutting the pumpkin eyes, nose and toothy grins on these tasty quesadillas. We were only serving them for family, but a big batch (kept warm, if you can) would make a fun treat for small gatherings, too.
To make the shapes extra-easy to cut, we froze the tortillas in their packaging first. This made slicing the shapes with a sharp knife totally seamless – no snags or torn, wasted tortillas. Pop 'em right in your pan with the cheese slices, and let them sizzle up. So simple and fun!
Only about 10 minutes 'til you're enjoying your own cheesy, delicious Pumpkin Quesadillas. 🎃 Go grab your ingredients and go WOW someone with these today!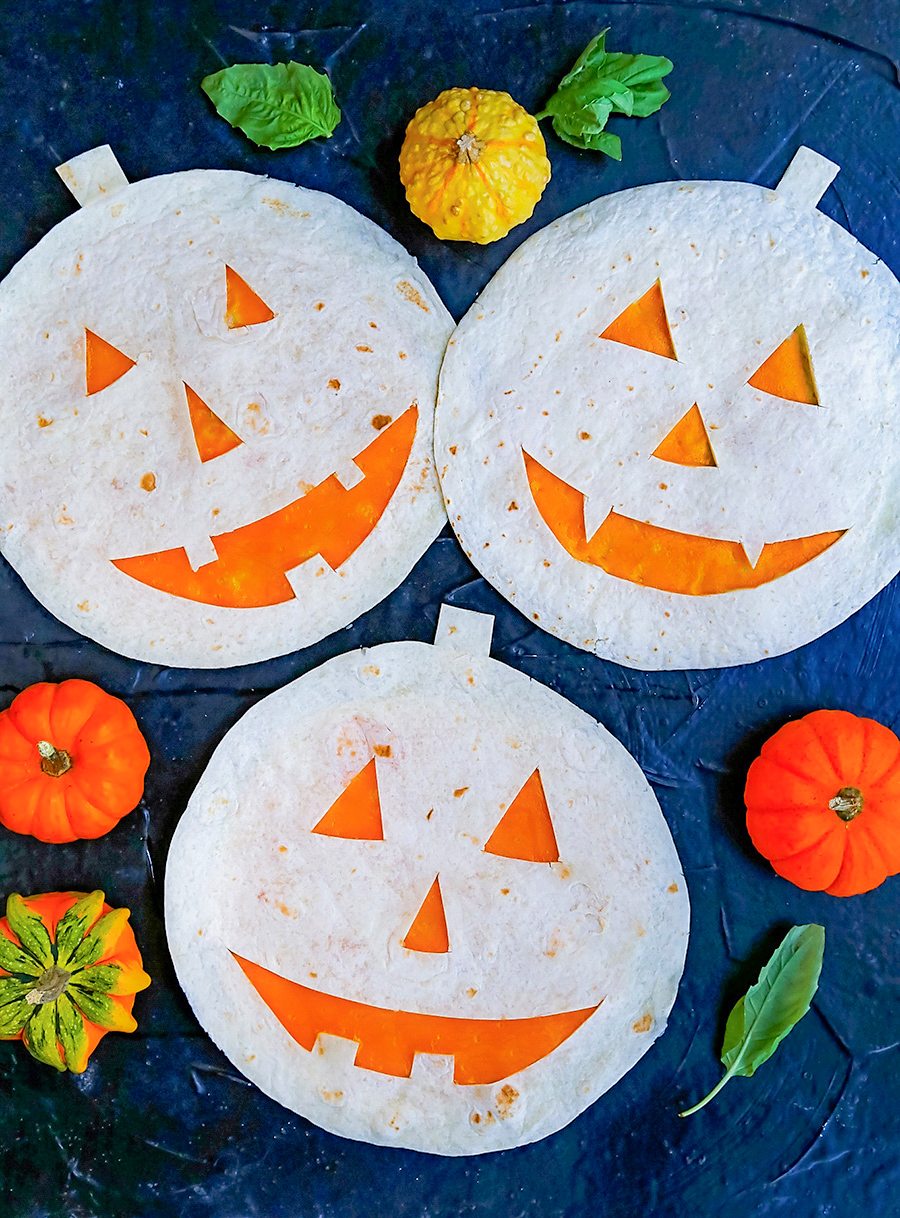 Pumpkin Quesadillas
Ingredients
Nonstick cooking spray
10 (10-inch) flour tortillas
8 oz. sliced cheddar or pepperjack cheese
For serving, optional:
Sour cream
Salsa
Hot sauce
Instructions
Using a sharp paring knife, cut pumpkin faces into 5 tortillas. [pro tip: freeze your tortillas first; they're easier to slice this way!] Using excess, cut 5 small square pieces for the "stem."
Spray the inside of a large fry pan with nonstick cooking spray. Set to medium-low heat.
Place one uncut tortilla on your fry pan. Top with cheese and pumpkin-cut tortilla. Fry 2-3 minutes, flipping once halfway through.
Place quesadillas on serving plates and tuck the tortilla "stem" underneath.
Serve warm with sour cream, salsa and hot sauce, if desired.
Enjoy!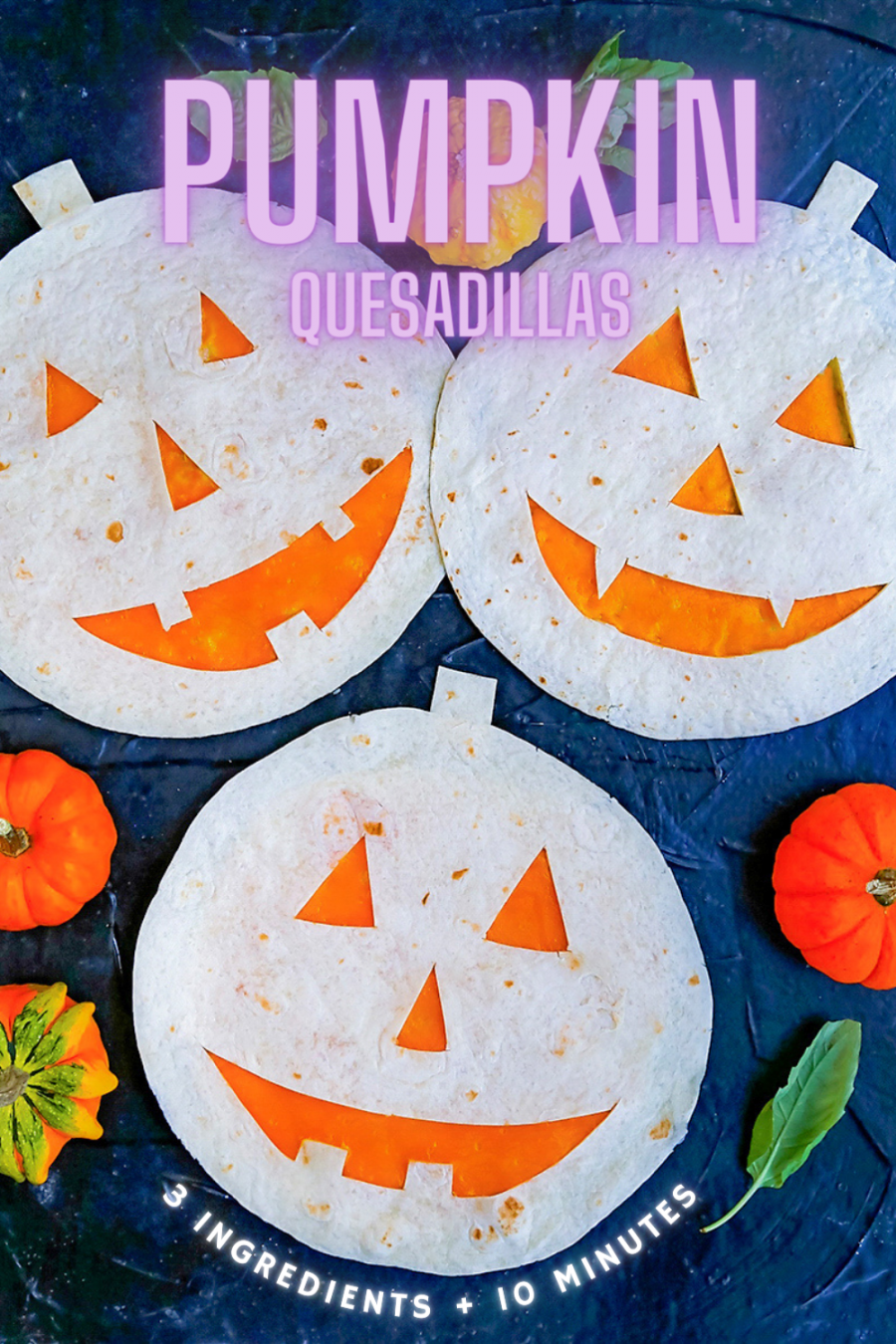 Want to receive our latest recipes straight to your email inbox? Click here to subscribe!