Say hello to one scrumptious Thanksgiving (or anytime) side dish! This creamy, smooth sweet potato casserole with streusel topping is so easy. Sure to hit the spot for holiday feasting!
While my most recent Thanksgiving celebrations have been homebound, I used to regularly travel for the year's best hearty-food holiday. Since I've never shown up empty-handed to this feast, that meant I needed to cook a delicious dish that would be easily transportable and satisfy a hungry crowd.
Not only is this sweet potato dish a scrumptious marriage of salty, sweet and a little spicy, but it can be assembled one day ahead of time. It pairs perfectly with any roasted meats and vegetables, but especially well with a Thanksgiving turkey and all the traditional fixings.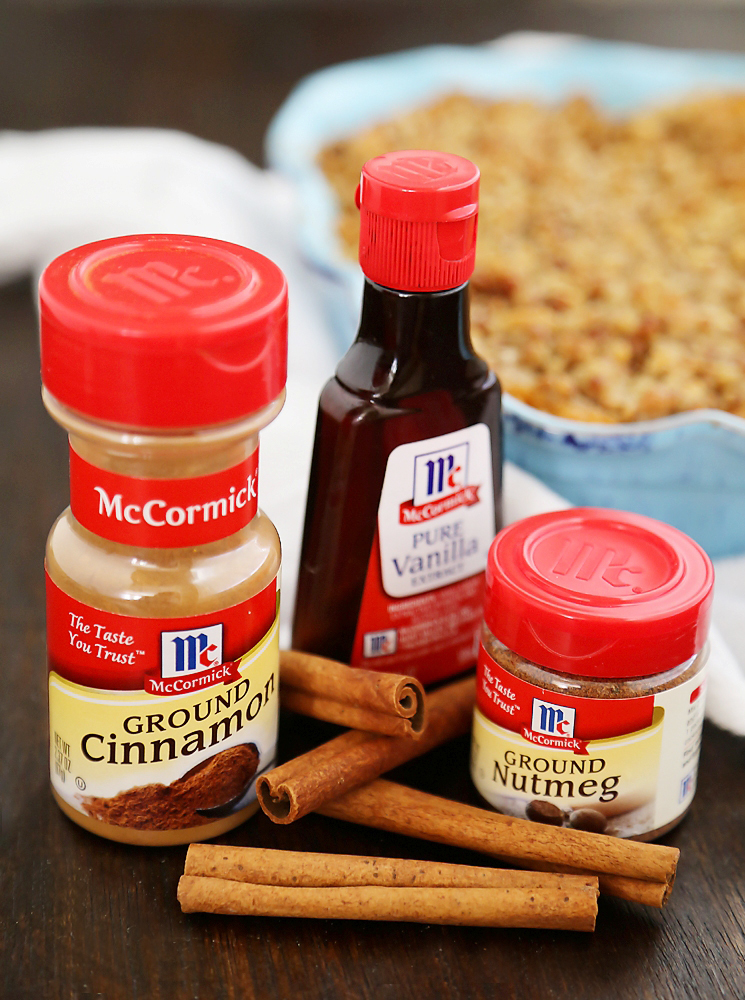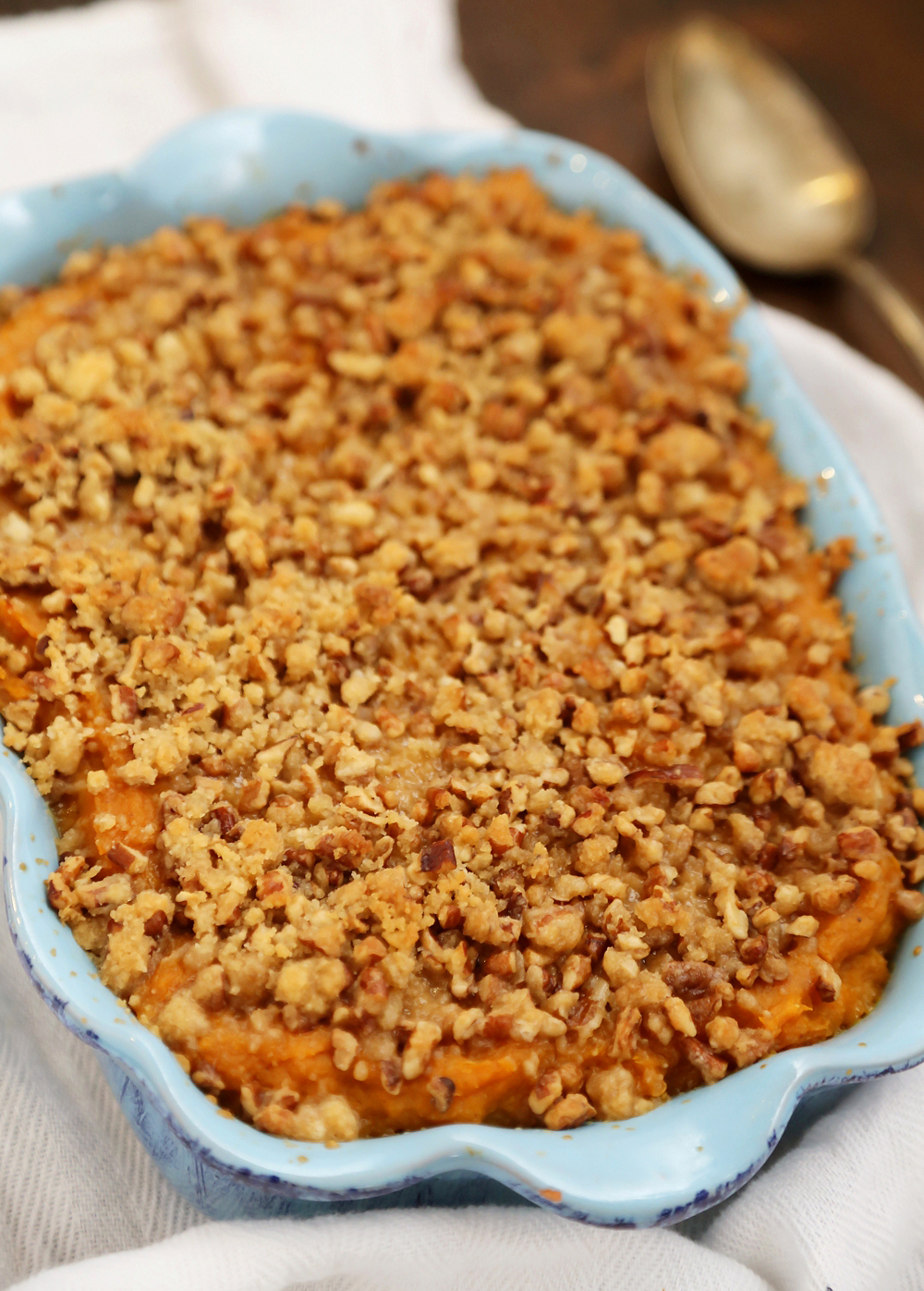 Simply boil your chopped sweet potatoes in a large pot, and then whip them into a heap of fluffy, creamy goodness. All you need for the perfect whipped potatoes is evaporated milk, brown sugar, butter, salt and some essential fall spices. My favorite combination with sweet potatoes is McCormick cinnamon, nutmeg, and a bit of cayenne pepper for a kick of zesty flavor. Plus, you can't forget the pure vanilla extract for fabulous fragrance!
Want the secret to the perfect finishing touch? Smooth your soft sweet potato mash into a large baking dish, then top with a crumbly, buttery brown sugar-pecan streusel. It makes the most gorgeously golden, crisp topping that requires hardly any effort. No marshmallows needed!
Whether you're baking this sweet potato side for the holidays, or a special weeknight dinner in, I guarantee you will love it.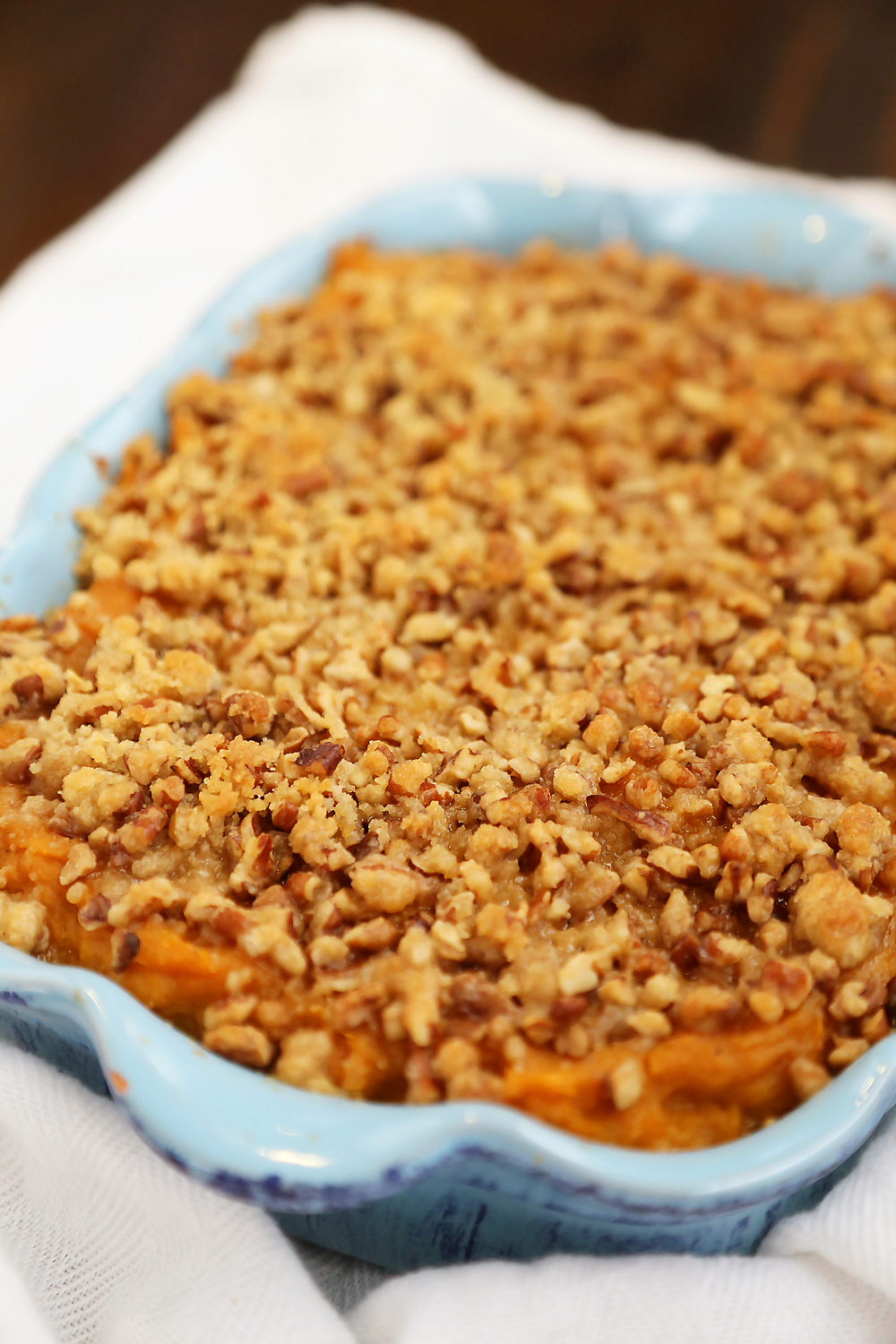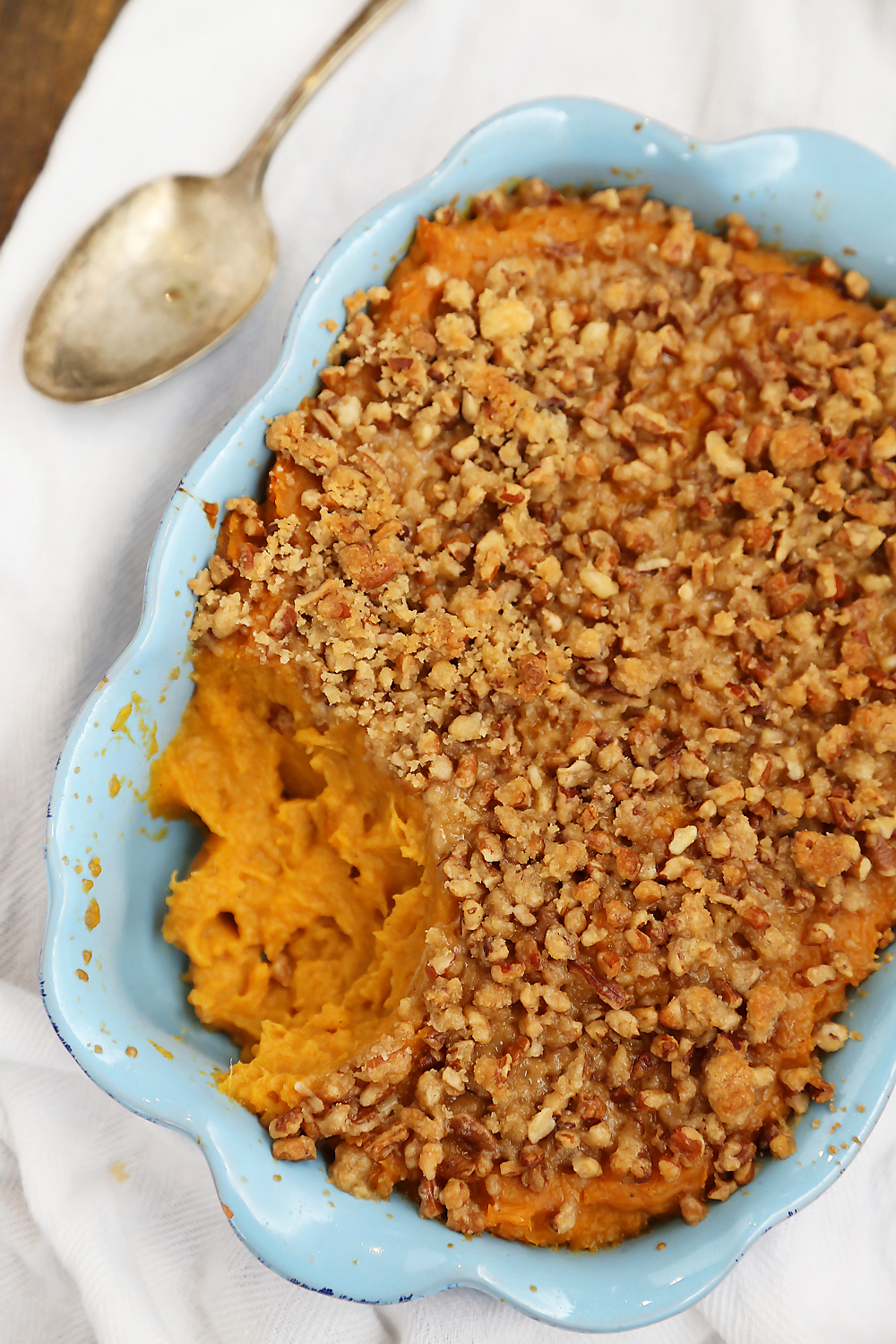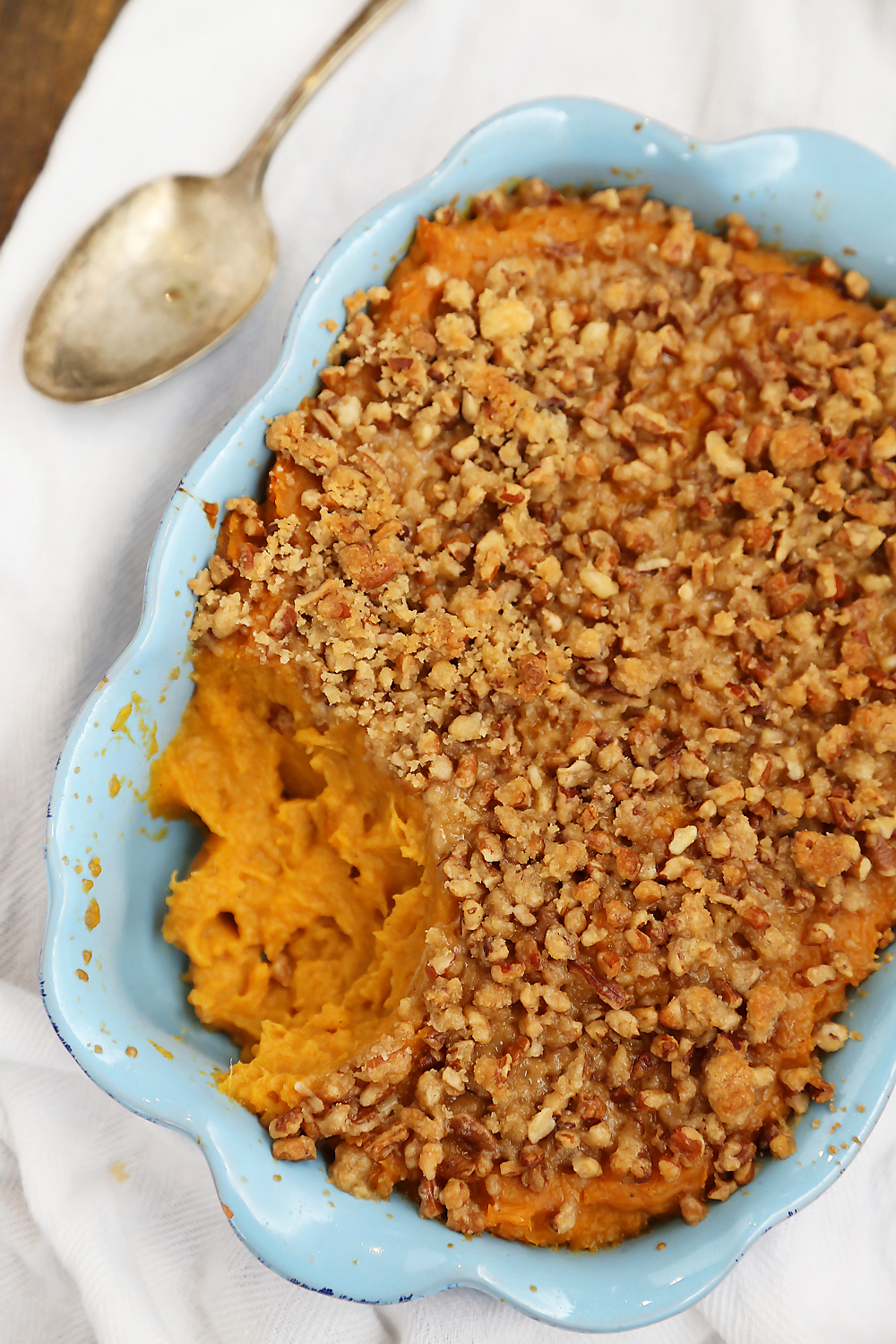 Buttery Brown Sugar Sweet Potato Casserole
Ingredients
For the sweet potatoes:
For the topping:
Instructions
Preheat oven to 350 degrees F. Spray a 13 x 9-inch baking dish with nonstick cooking spray.
For the sweet potatoes: Place chopped potatoes in a large pot; cover with water. Bring to a boil. Reduce heat and simmer 20 minutes or until tender; drain. Place potatoes in a large bowl. Add sugar, milk, butter, salt, cinnamon, nutmeg, cayenne (if desired), and vanilla. Beat with an electric mixer at medium speed until smooth. Pour mixture into prepared baking dish.
For the topping: Whisk all ingredients in a medium bowl. Sprinkle mixture evenly over potato mixture. Bake for 20-25 minutes, or until golden. Let stand 10 minutes before serving.
Enjoy!