Classic broccoli and cheddar casserole with a topping of crushed croutons and crispy fried onions. Impressive for holidays and easy enough for weeknight meals!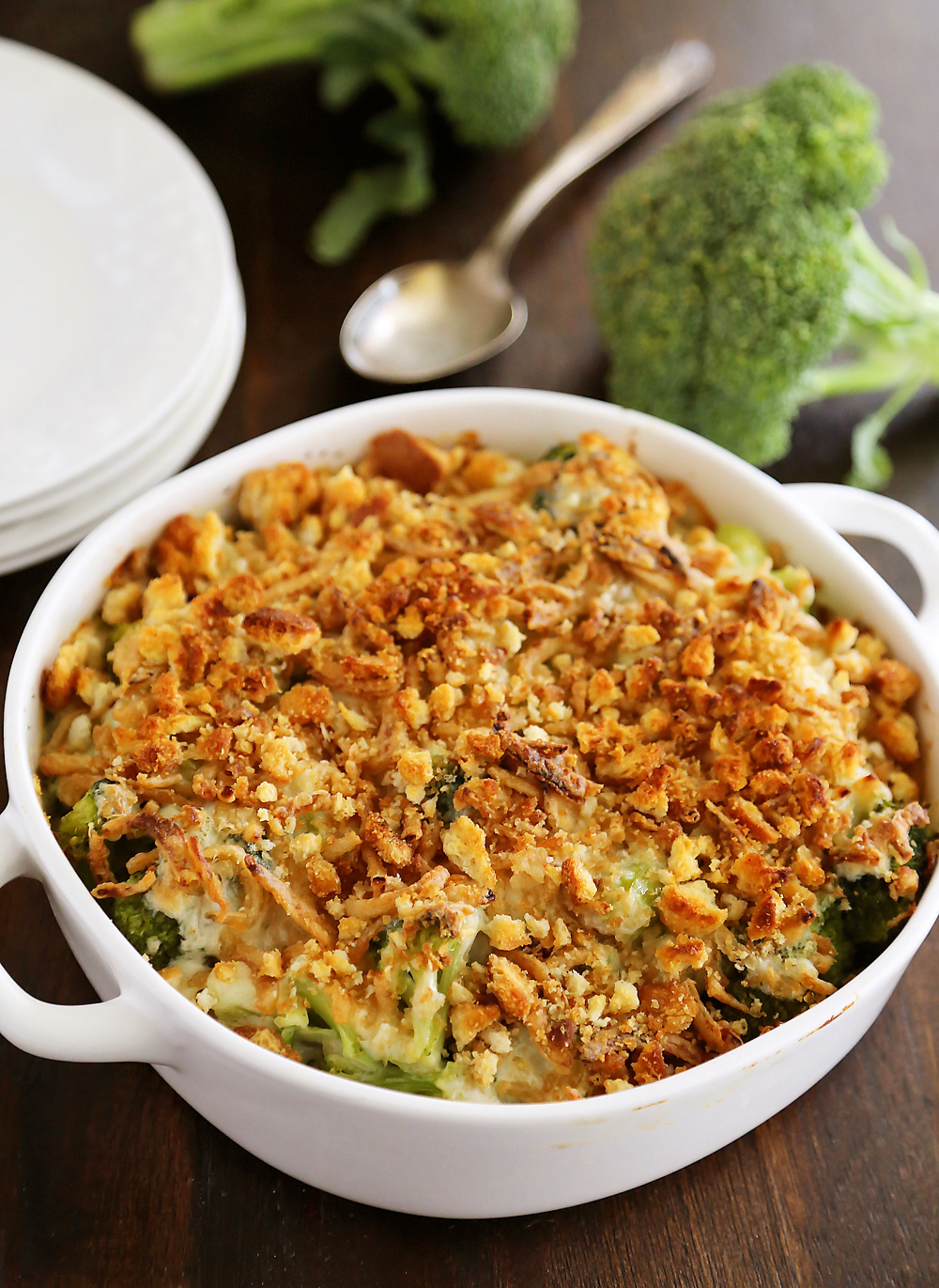 Though I wasn't devoutly religious growing up, we always celebrated Easter with great anticipation. Every year, I laid the silverware and layered the scalloped potatoes, helping my mom put on a great feast for anyone who would join us at the table. Since our extended family lived far away and we often visited them, this was the time of year they sometimes came to us. When they weren't able to, it was friends who were as close as family feasting with us. Either way, it was a great excuse to cook up an easy yet elegant Easter dinner!
The glazed ham may be the main event of most meals, but I really look forward to the scrumptious sides! My spring side dishes are simply seasoned but bursting with comforting, melt-in-your-mouth flavor. Just how we like them. And just like this oh-so-good broccoli gratin with gooey cheddar, nutmeg and crispy fried onions.
There's green in there, so it's healthy. Just go with it.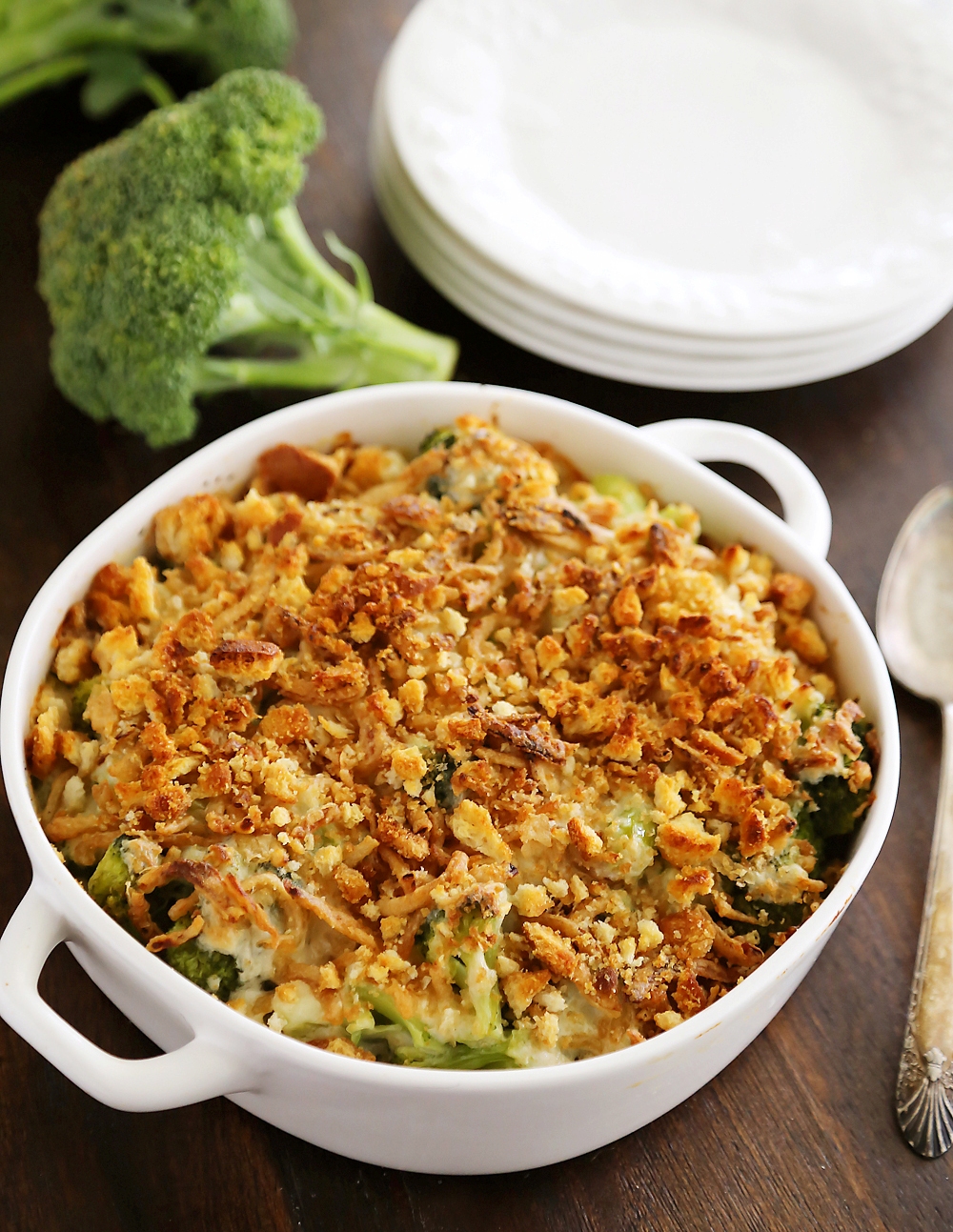 If you've never had a broccoli gratin, you're in a for a real treat. Picture a marriage between mac and cheese and scalloped potatoes, then replace the carbs with broccoli, and you've got a gorgeously golden, mouthwatering veggie gratin! You can even add half broccoli, half cauliflower if you'd like.
I simply steam my broccoli, make a cheese sauce seasoned with McCormick onion powder, garlic powder and earthy ground nutmeg. I place the broccoli in a greased dish, pour the sauce over top, and sprinkle on crumbly croutons and crisp onion strings.
Serve this scrumptious broccoli and cheese casserole on the side of your weeknight meals or special holiday dinners!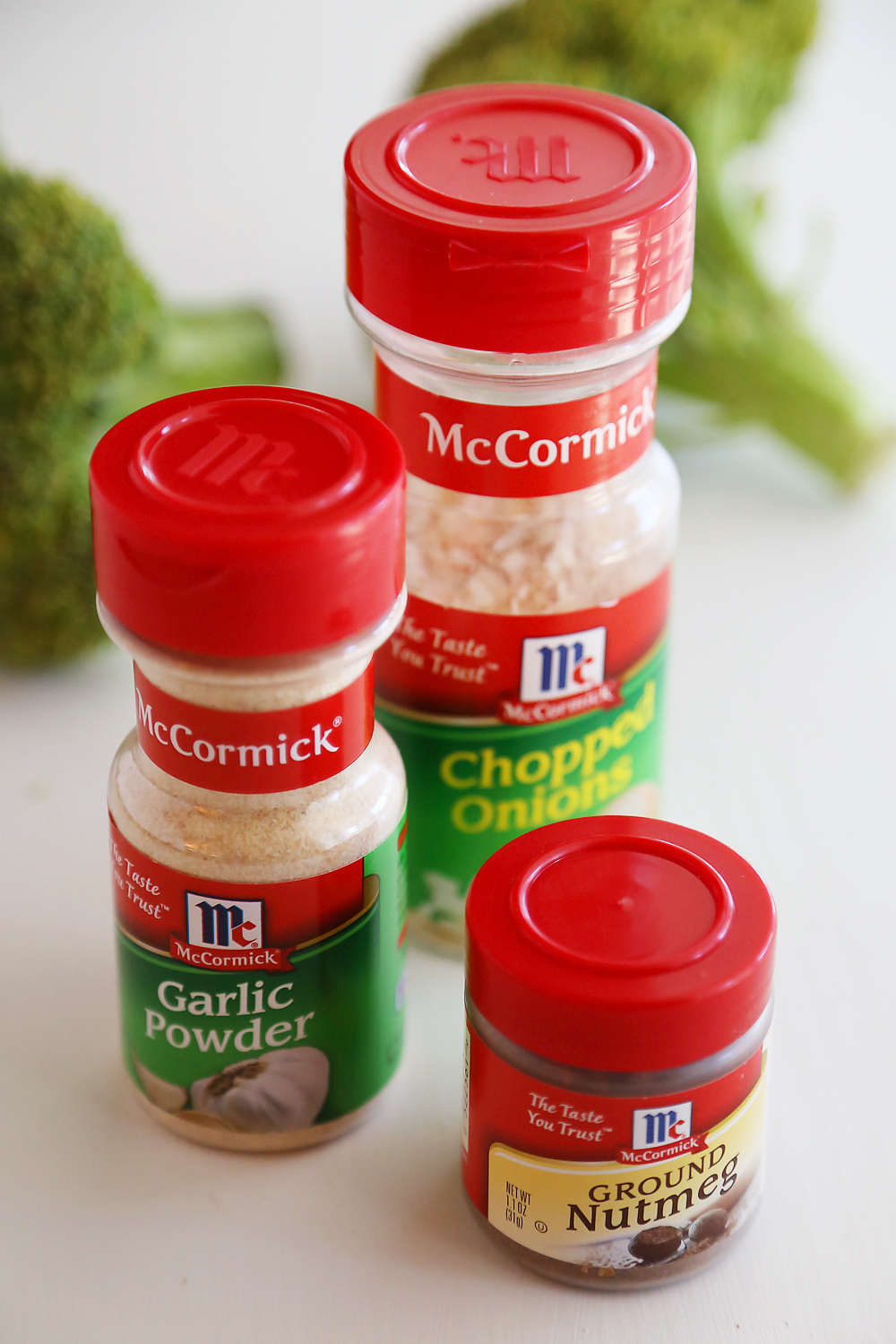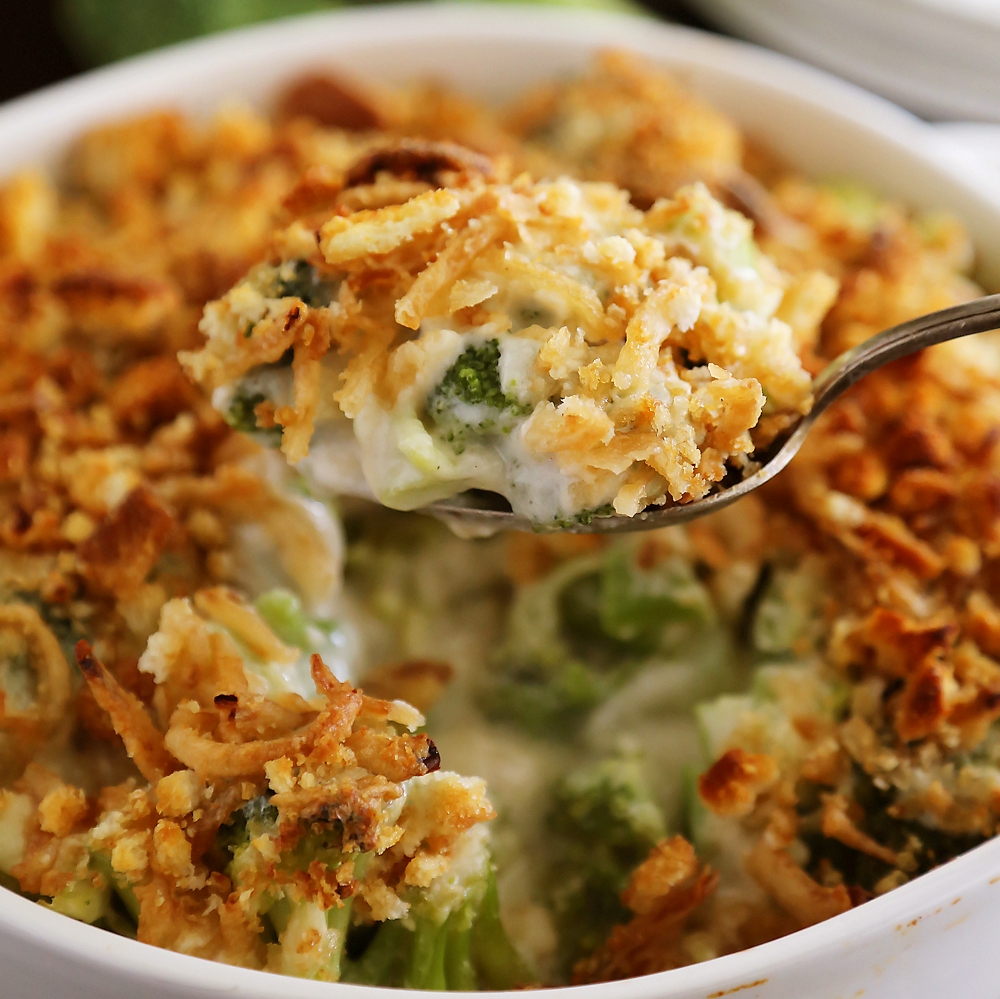 Broccoli Cheddar Gratin with Crispy Onions
Yield:
Makes 4 to 6 side dish servings
Ingredients
2 pounds (32 oz.) broccoli florets, fresh or frozen
3 Tablespoons unsalted butter
3 Tablespoons all-purpose flour
1 1/2 cups whole milk
1 teaspoon sea salt
1/4 teaspoon garlic powder
1/4 teaspoon onion powder
1/8 teaspoon ground nutmeg
2 cups (8 oz.) grated sharp cheddar
1/2 cup French fried onions
1/2 cup crumbled croutons
Instructions
Generously grease an 8 x 8-inch baking dish. Preheat oven to 375 degrees F.
Steam broccoli until crisp-tender, 5 minutes from fresh; 10 minutes from frozen. Add to prepared dish; set aside.
In a medium saucepan set to medium heat, melt butter. Whisk in flour and cook, stirring, for 1 minute. Add milk, salt, garlic powder, onion powder and nutmeg. Bring to a boil while whisking constantly. Reduce heat and simmer, stirring occasionally, until sauce is thickened, about 5 minutes. Remove from heat and stir in cheddar.
Pour sauce evenly over broccoli. Sprinkle with French fried onions and crumbled croutons.
Bake until lightly browned and bubbly, about 30 minutes. Tent with foil if browning too quickly. Serve hot.
Enjoy!