Crunchy peanut butter cookies mummified in white chocolate coating! 🤍 These adorable mummy cookies only need 3 ingredients and 10 minutes for a perfectly sweet, spooky Halloween treat. Everyone loves these little guys!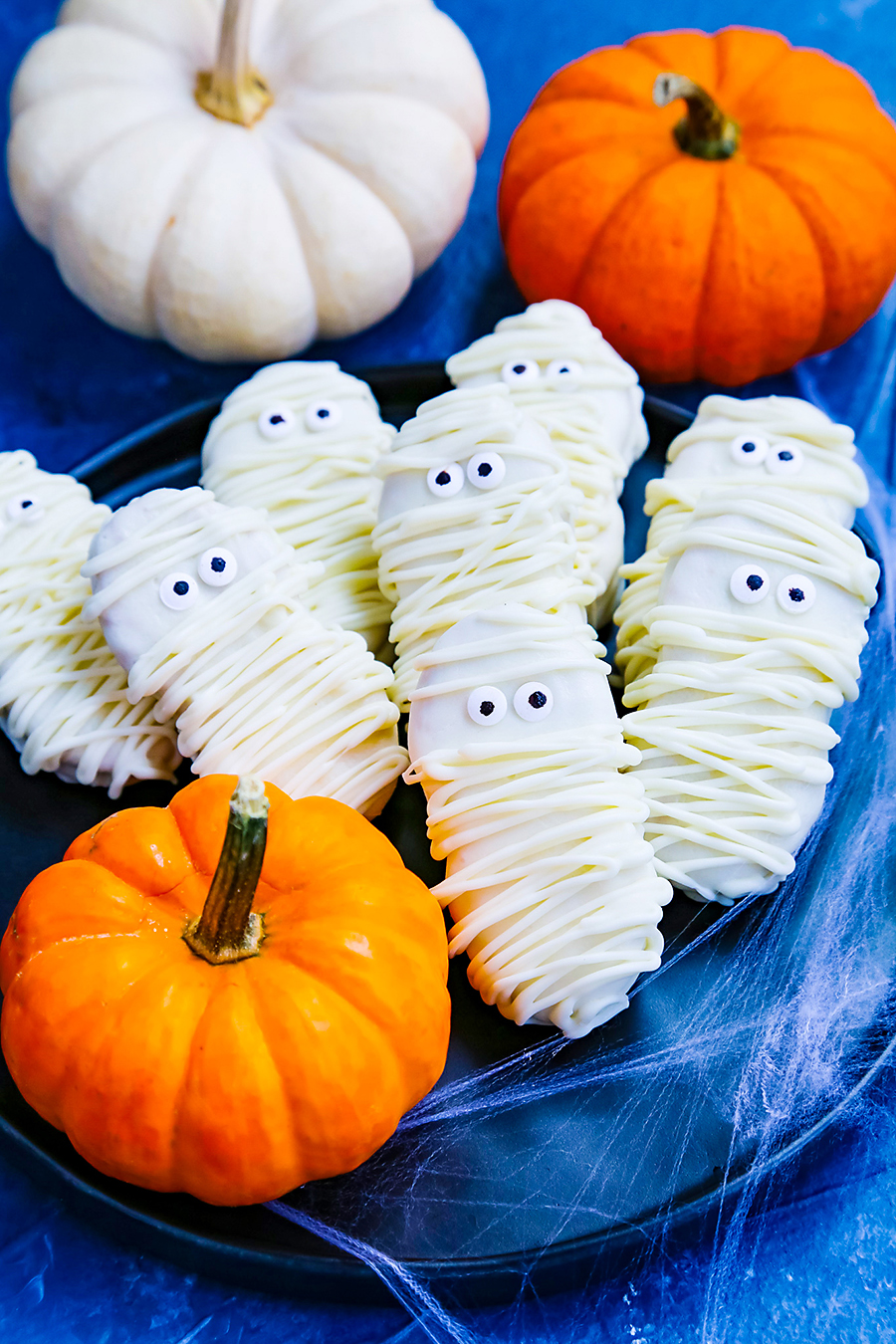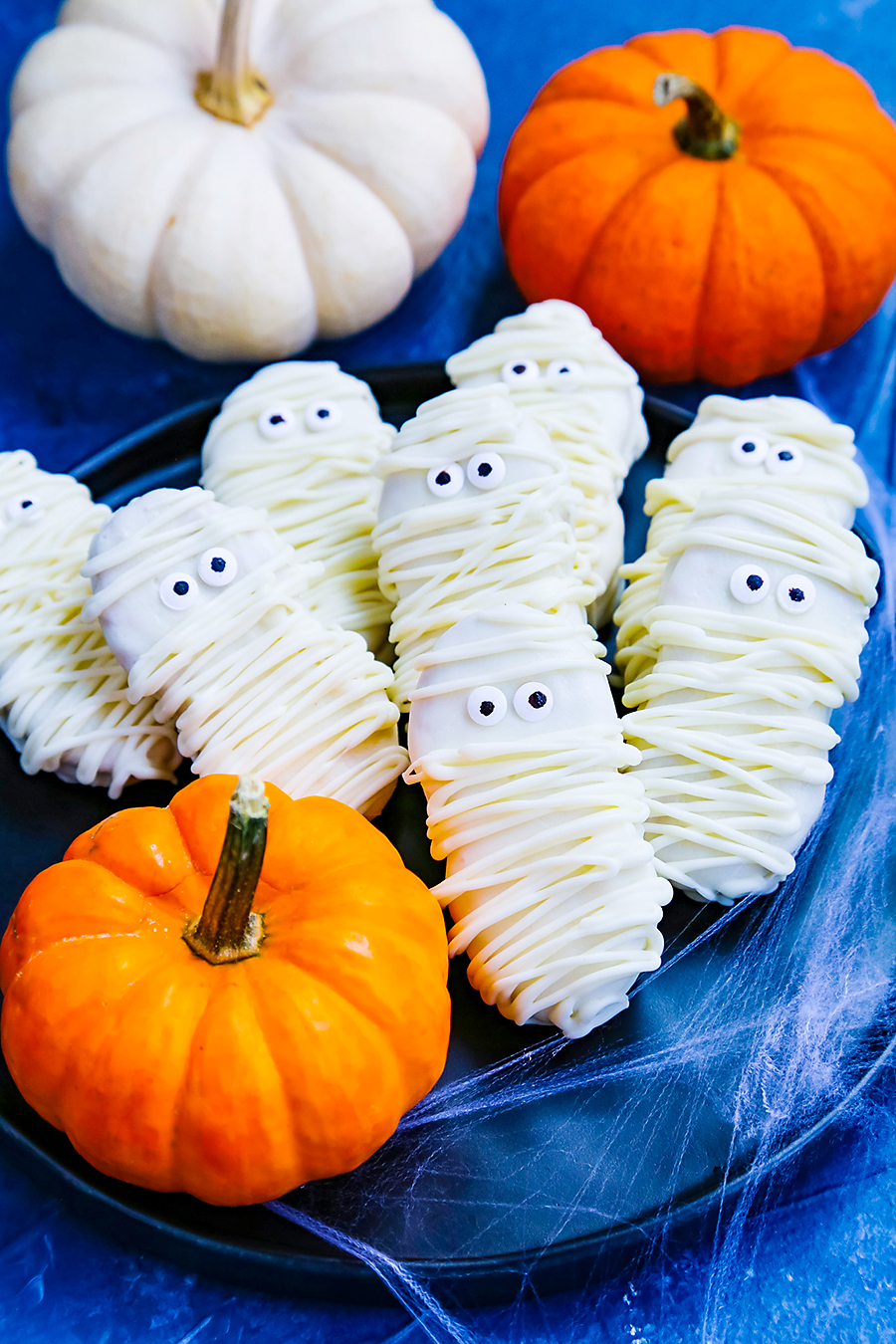 Nutter Butter Mummy Cookies
Did you know that with just three ingredients, you can make mummy magic? ✨ For these sweet and spooky mummies, you only need white chocolate, candy eyeballs, and a bunch of premade cookies – I used Nutter Butter sandwich cookies, but any long-shaped cookie will do!
These quick, no-bake mummy cookies are so simple to whip up for school parties, small gatherings, or cozy Halloween nights in. On a big snack board with more of our Halloween recipes, a batch of white chocolate mummies are always the first to go! And they are SO simple to make.
Can't find candy eyeballs? Try Wal-Mart, Amazon, or your local craft store, such as Michael's. You can also use candy dots, mini M&Ms, or Skittles for the eyes.
Wanna use white candy melts instead? Go for it! These super-meltable wafers are made for easy dipping. You can find candy melts at the same locations mentioned above.
Melt your white chocolate, dip your cookies, and dot them with little eyeballs. Using a fork or a squeeze bottle, create criss-crossing strips of melted chocolate to resemble mummy bandages.
These funny little guys may look confused, but there is no confusion about how cute and delicious they are!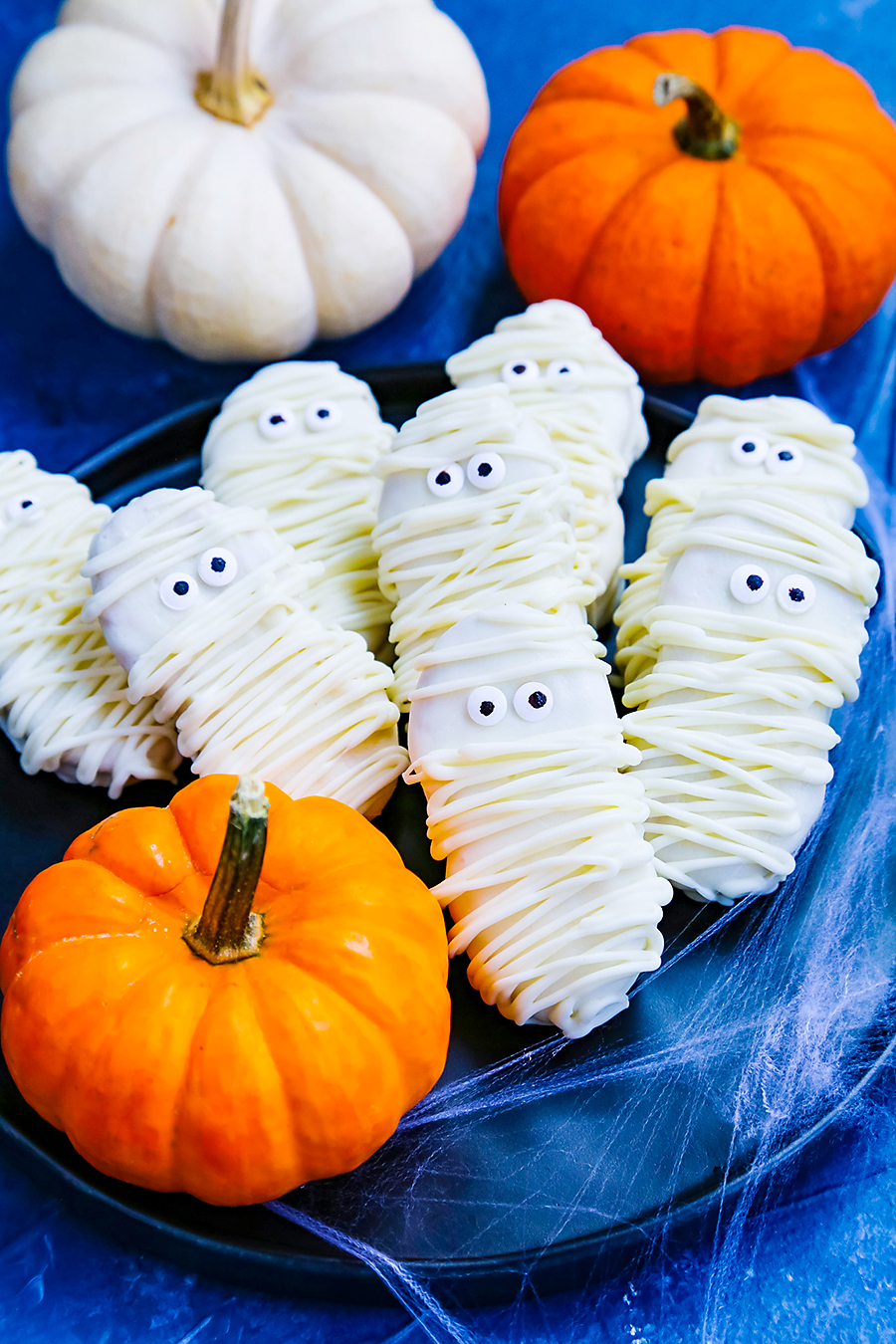 Mummy Nutter Butter Cookies
Ingredients
2 cups white chocolate chips, or white candy melts
20 Nutter Butter cookies, or any long-shaped cookie
40 candy eyeballs
Instructions
Prepare a large baking sheet lined with foil or parchment paper; set aside.
In a medium microwave-safe bowl, add chocolate chips. Place in the microwave and melt for a couple minutes, stir every 15 seconds to keep chocolate from burning. If it is not dippable consistency, stir in a teaspoon (or so) of vegetable or canola oil.
One at a time, dip cookies in the melted chocolate. Shake off excess and place on the prepared sheet. Repeat with remaining cookies.
Place two candy eyes near the top of each cookie.
Using a fork or a squeeze bottle, drizzle remaining melted chocolate over top of the cookies (you may need to microwave chocolate again for 30-60 seconds to reach desired consistency).
Refrigerate cookies to set chocolate layer, until ready to serve.
Enjoy!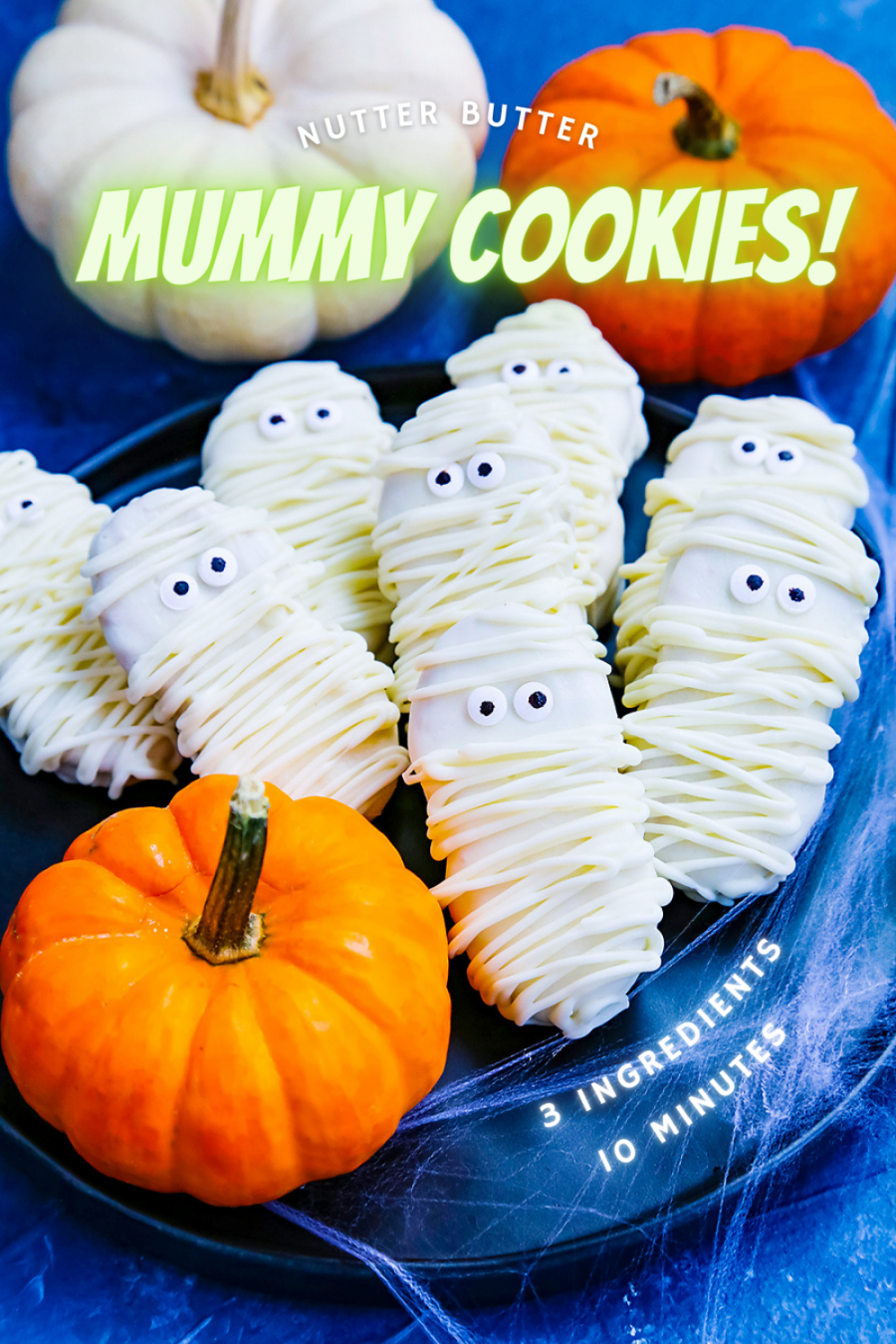 Want to receive our latest recipes straight to your email inbox? Click here to subscribe!