This deliciously spiced, sizzled pork sausage is the perfect pair to pancakes, and so simple to make! All you need is a handful of pantry ingredients and some fellow breakfast lovers.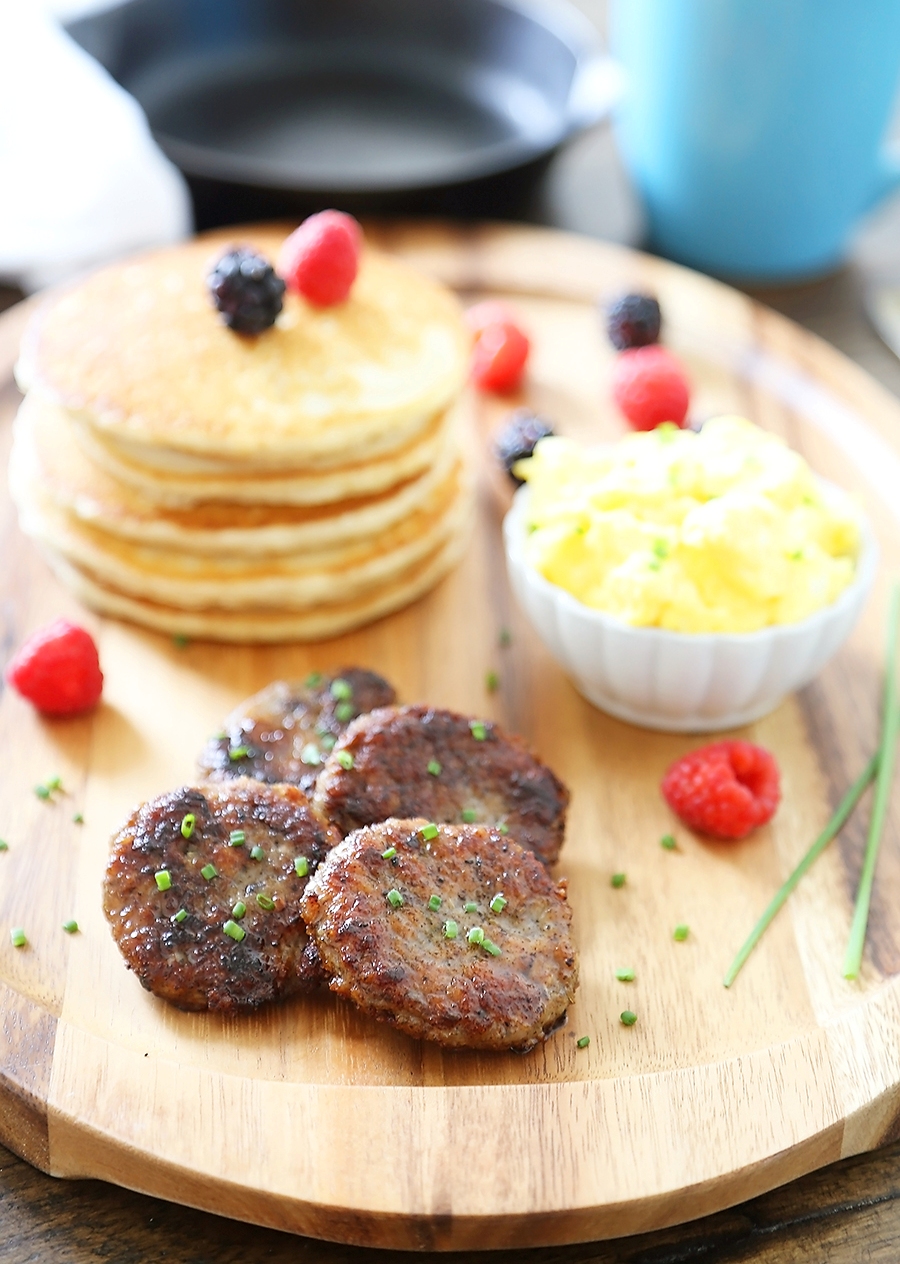 On a lazy weekend morning, there is nothing I love more than an easy homemade breakfast for two. Most days, I make a yogurt bowl piled with fresh fruit, granola and nuts. But, when I find time to cook something a little more special, I love to whip up my fluffy buttermilk pancakes, and sizzle these simple pork sausage patties on the cast iron.
I have always been curious to make my own breakfast sausage, and this simple recipe didn't disappoint! Since my husband takes his morning meal pretty seriously (Southern men cook the best breakfasts, you know), I had to have him weigh in on the ingredients. Which, really, are very simple!
All you need is ground pork and a handful of dried spices that you probably already have on hand. For that perfect balance of salty-sweetness, we like to also add maple syrup for a pop of flavor, but you can add brown sugar if you prefer. If you don't have marjoram or fennel seed, worry not! About a half-teaspoon of poultry seasoning will do just fine. Poultry seasoning is a mix of thyme, sage, marjoram, rosemary, black pepper and nutmeg. A winning combination of spicy, warm and herbaceous fragrances and flavors!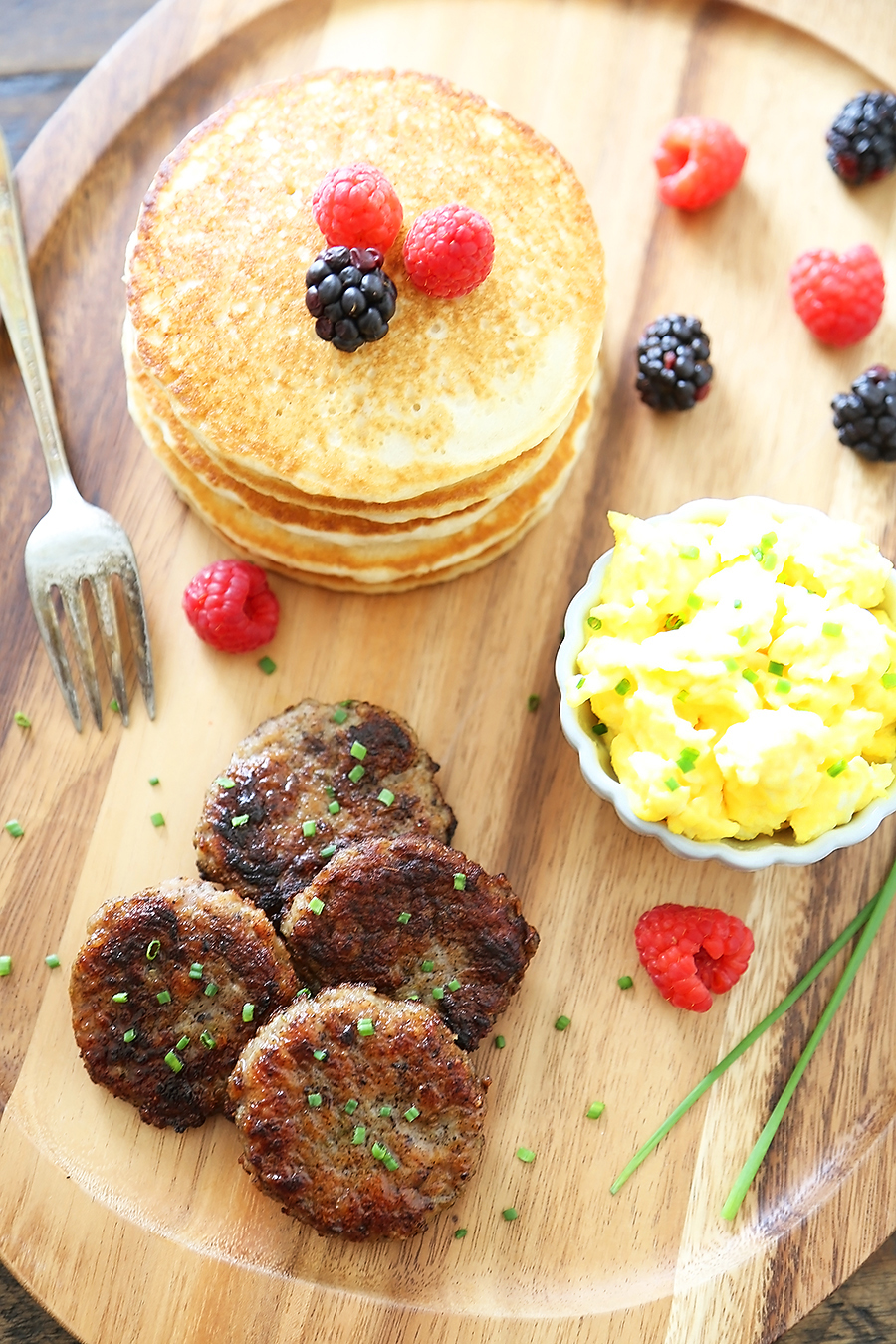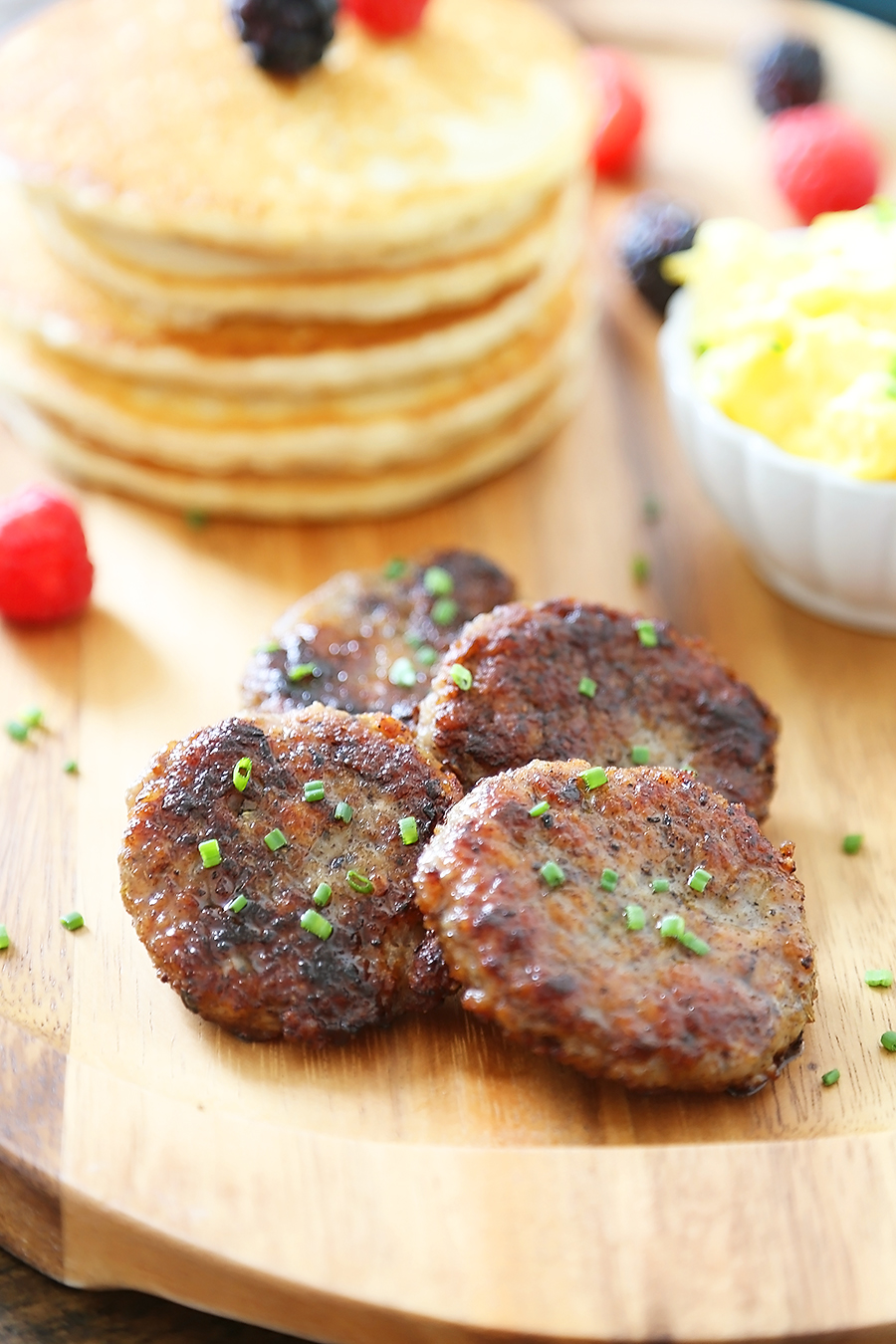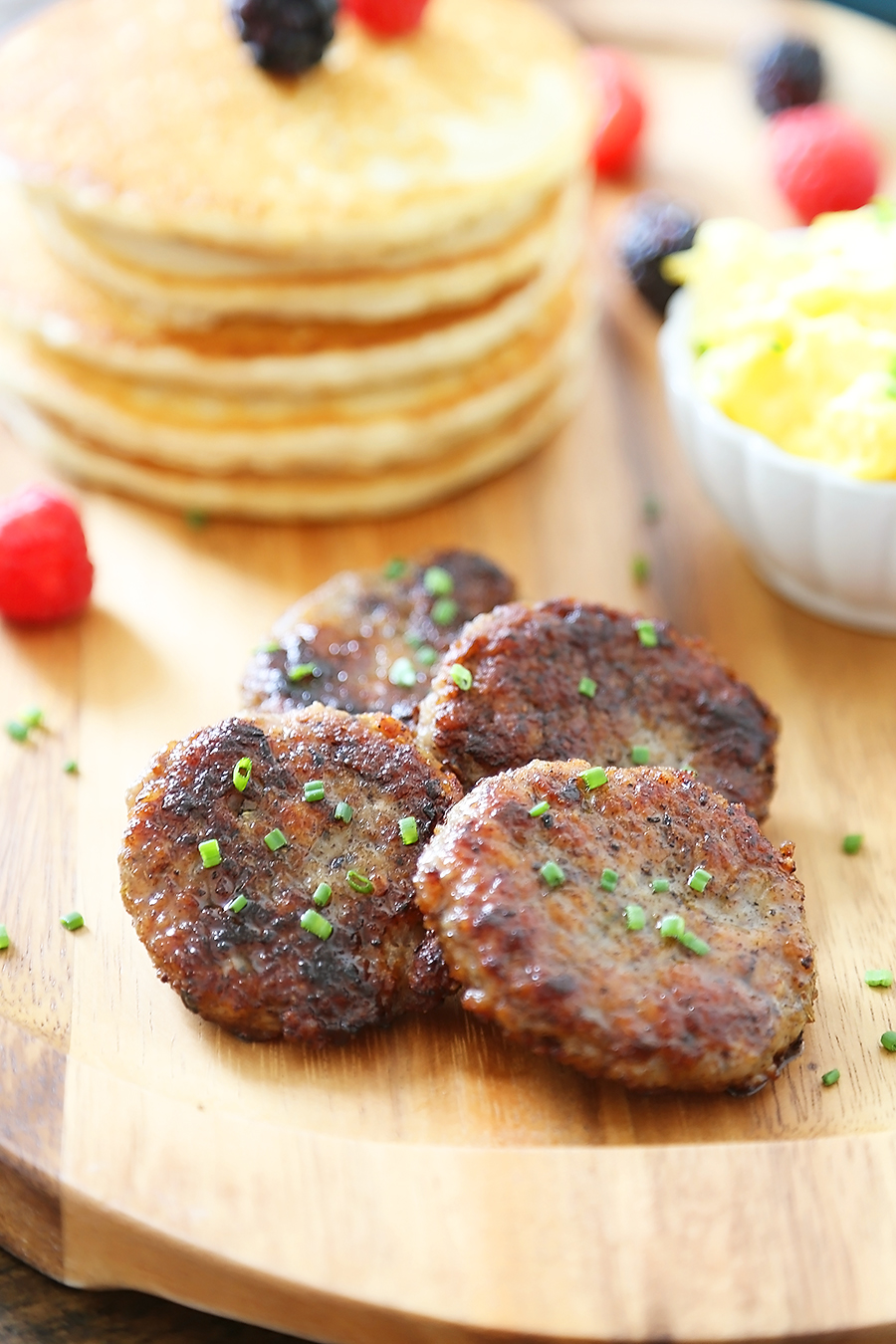 To make these at home, all you need to do is combine all the ingredients in one bowl. Be prepared to get a little messy, because we're mixing these by hand! That's the best way to ensure all of the ingredients are well distributed and each sausage patty tastes just as good as its neighbor!
If you're ready to cook, set a heavy-bottomed skillet to medium-high heat and add some olive oil. If you prefer to cook with butter, that's fine too, you just might want to lower your heat to medium, since butter will burn faster than olive oil. Once it's hot, add your sausages and get sizzlin'!
If you'd prefer to save the sausage patties for later, no problem. Just store them in a resealable plastic bag with layers of waxed paper in between each patty, so they don't stick together when frozen.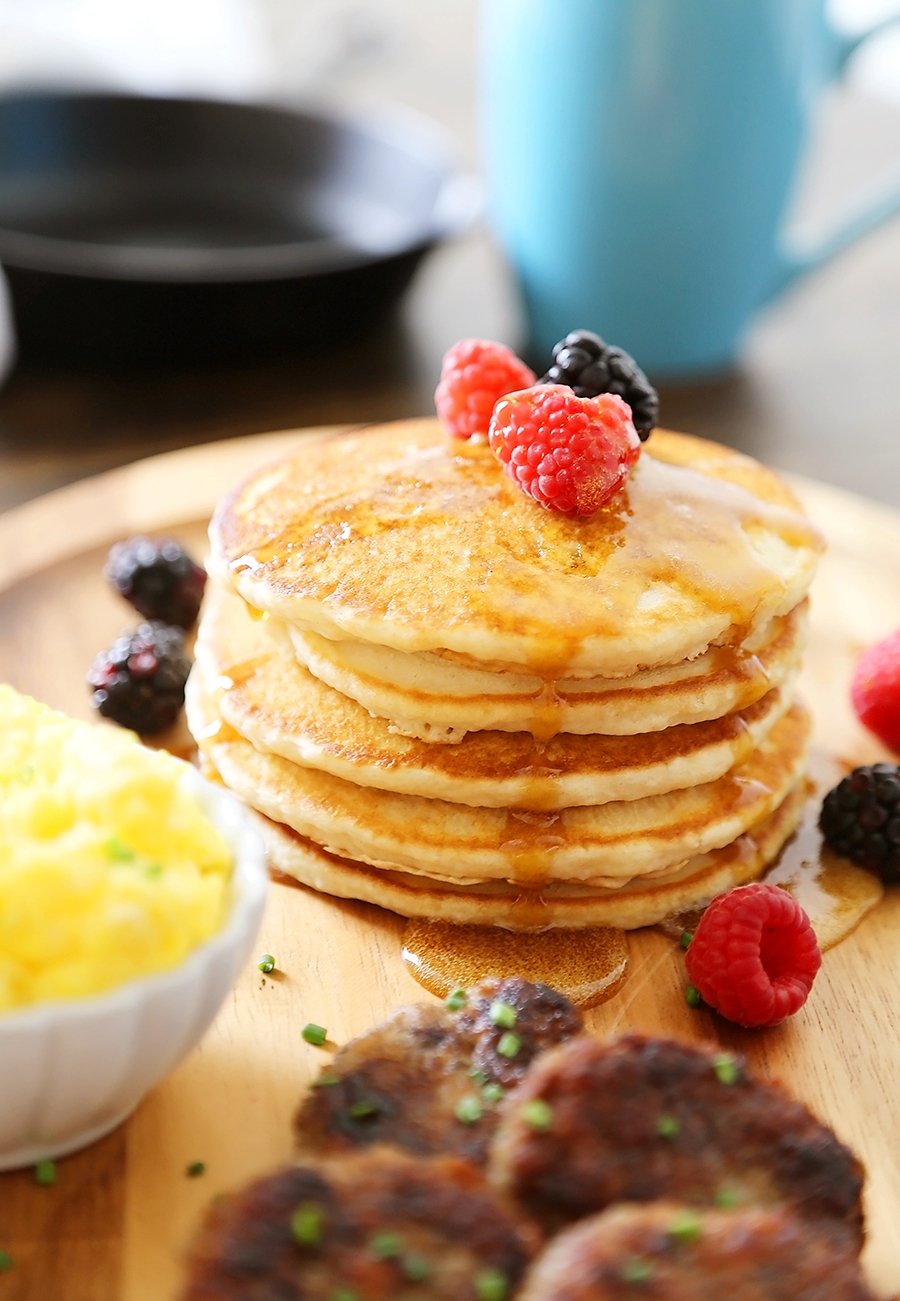 I hope you love these homemade breakfast sausages, and take time to whip them up with a stack of pancakes for breakfast or brunch! I know you will absolutely love them.
You can check out my recipe for Fluffy Buttermilk Pancakes here. Simply the best!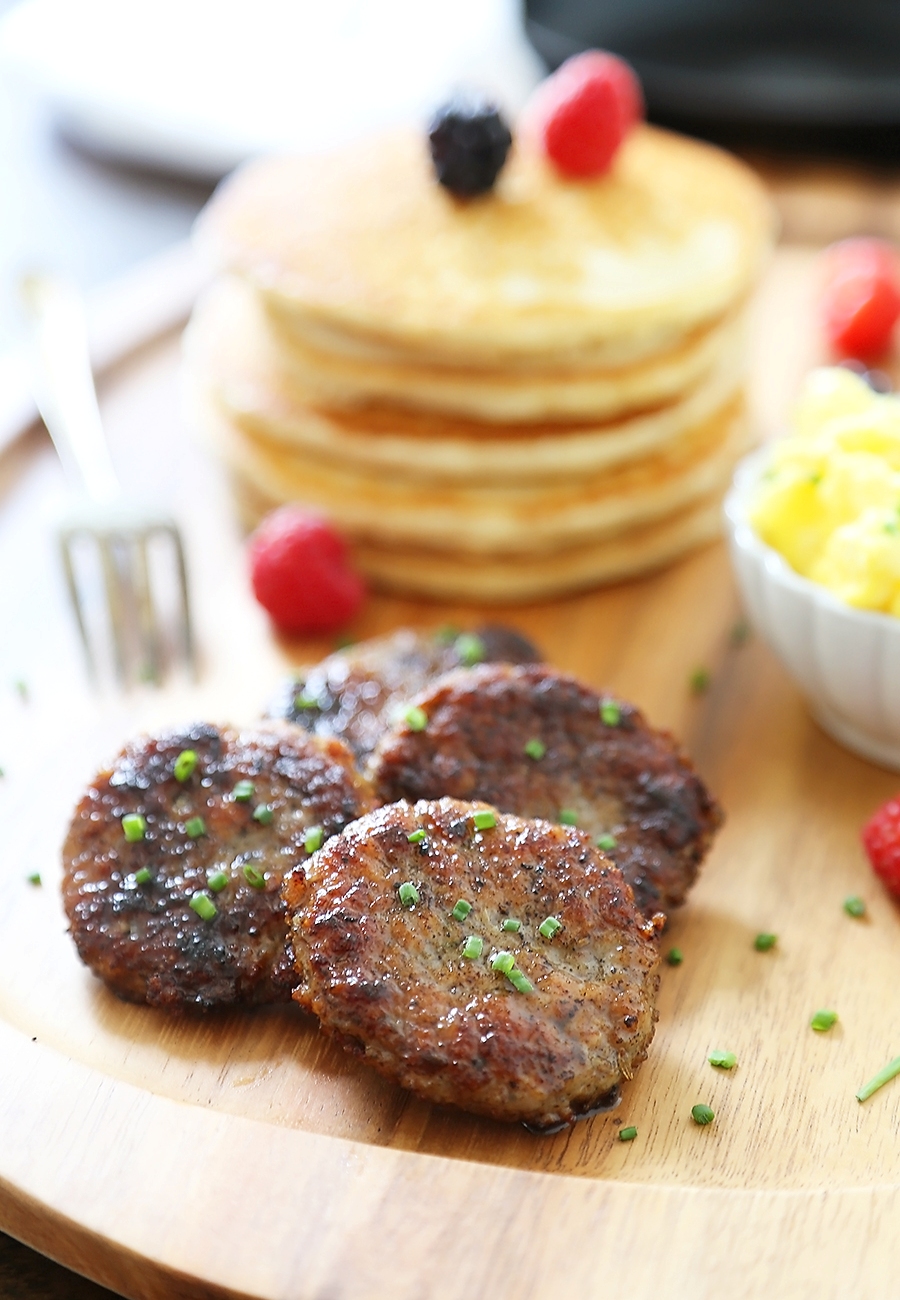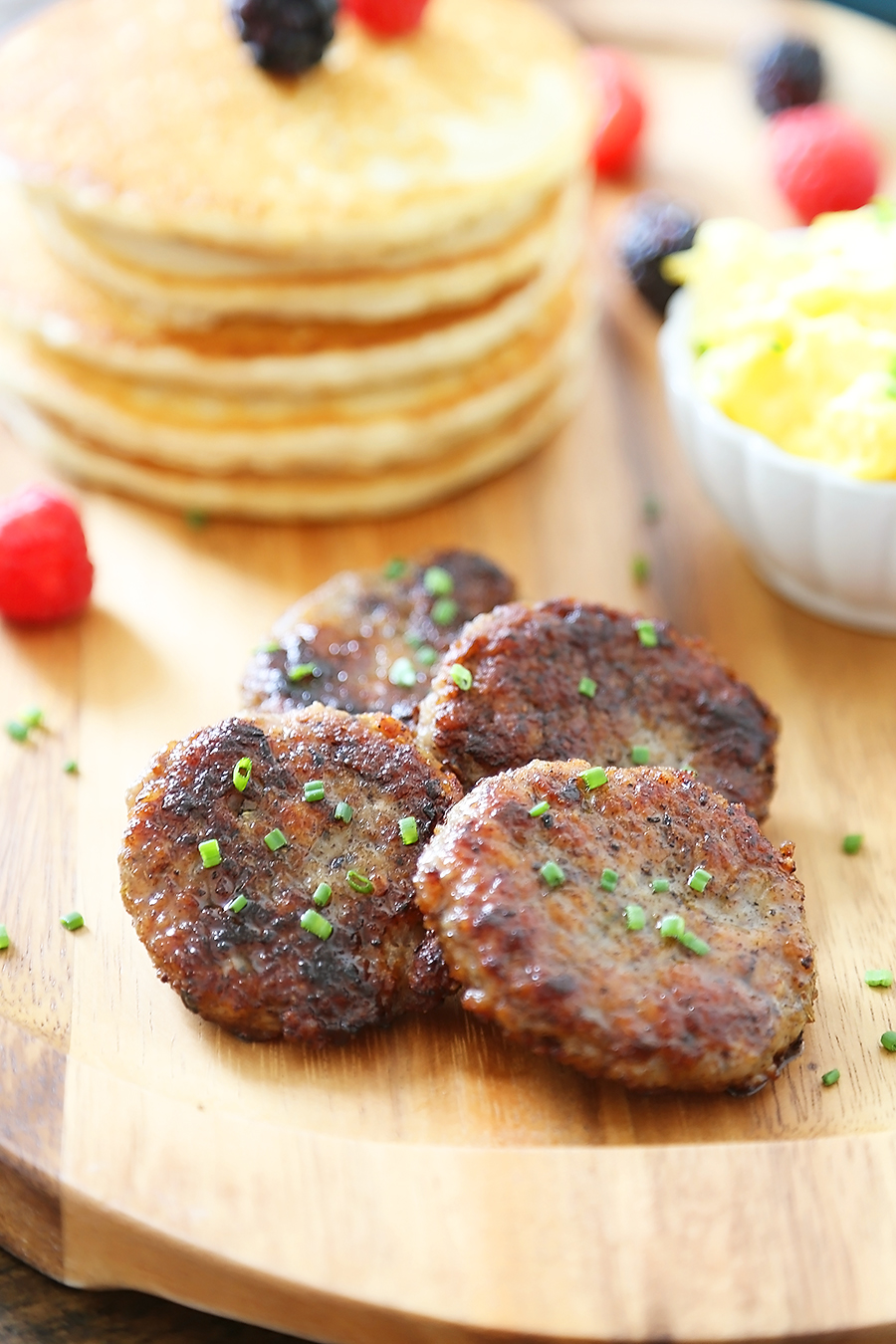 Simple Homemade Breakfast Sausage
Yield:
12 sausage patties
Ingredients
1 lb. (16 oz.) ground pork
2 teaspoons brown sugar or maple syrup
1 teaspoons dried sage
1 teaspoon kosher salt
1/2 teaspoon ground black pepper
1/2 teaspoon dried marjoram or dried fennel seed
1 pinch crushed red pepper flakes
1 pinch ground cloves
2 Tablespoons olive oil, for cooking
For serving (optional):
Chopped chives or green onions, for garnish
Instructions
In a medium bowl, combine all ingredients (except olive oil). Mix well with your hands and form into patties.
Set a large skillet to medium-high heat. Add olive oil. Once hot, add sausage patties. Cook for 2-3 minutes per side, or until internal temperature of each patty reaches 160 degrees F.
Serve immediately and sprinkle with chopped chives or green onions, if desired.
Enjoy!
Notes
You can also substitute poultry seasoning, if you don't have marjoram or fennel seed. Poultry seasoning usually consists of thyme, sage, marjoram, rosemary, black pepper and nutmeg.
Freeze the sausage patties in a plastic bag, with layers of waxed paper in between each. They will keep well for up to 6 months.
Adapted from AllRecipes