These super moist, fluffy banana muffins make a mouthwatering morning treat! So easy and spiced with cinnamon, vanilla and coconut, these muffins pair perfectly with a cup of coffee. For added decadence, dip them in chocolate ganache!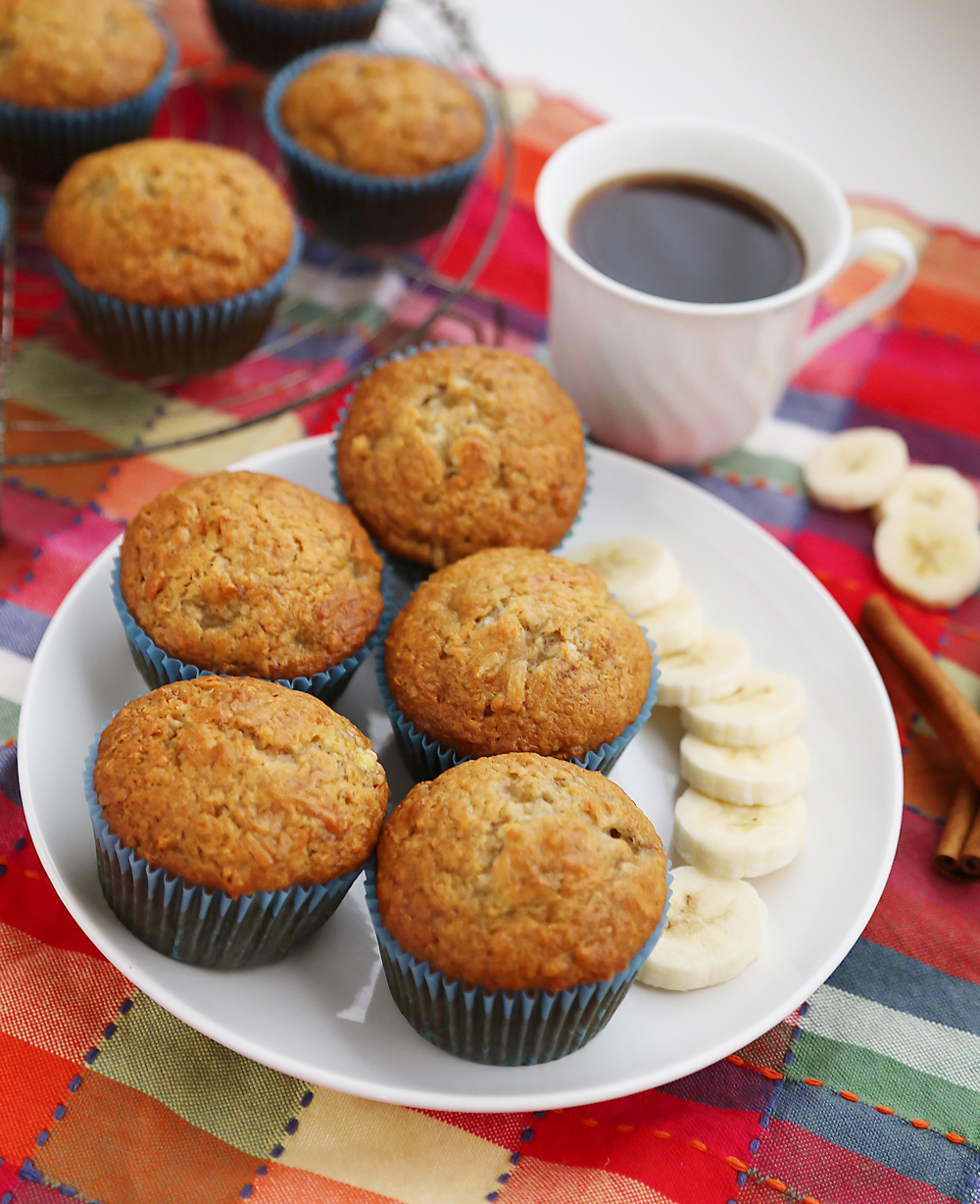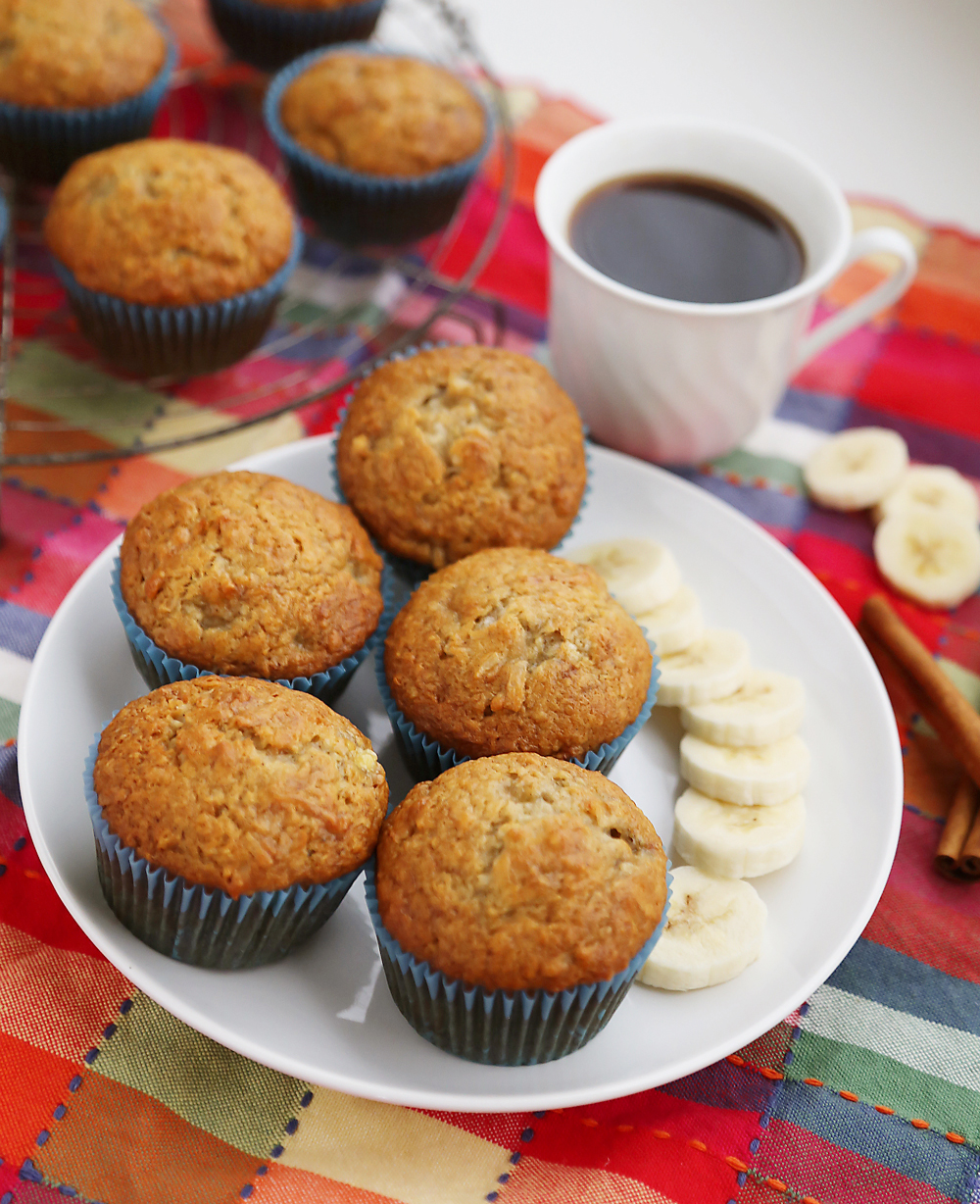 More days than not, I find myself with an excess of abandoned bananas that need… dealing with. Fortunately, most of the people in my life like banana bread, so I keep them well fed! But, when one tires of the same-old banana bread, they must resort to these melt-in-your-mouth banana muffins with vanilla and toasted coconut. Can I get a yum yum?
These muffins are incredibly moist, flavorful and delicious with a swipe of salted butter and cup of hot coffee. Simply mix 'em up, pop 'em in your oven, and once they're warm and gorgeously golden, watch them disappear before your very eyes. It's magic!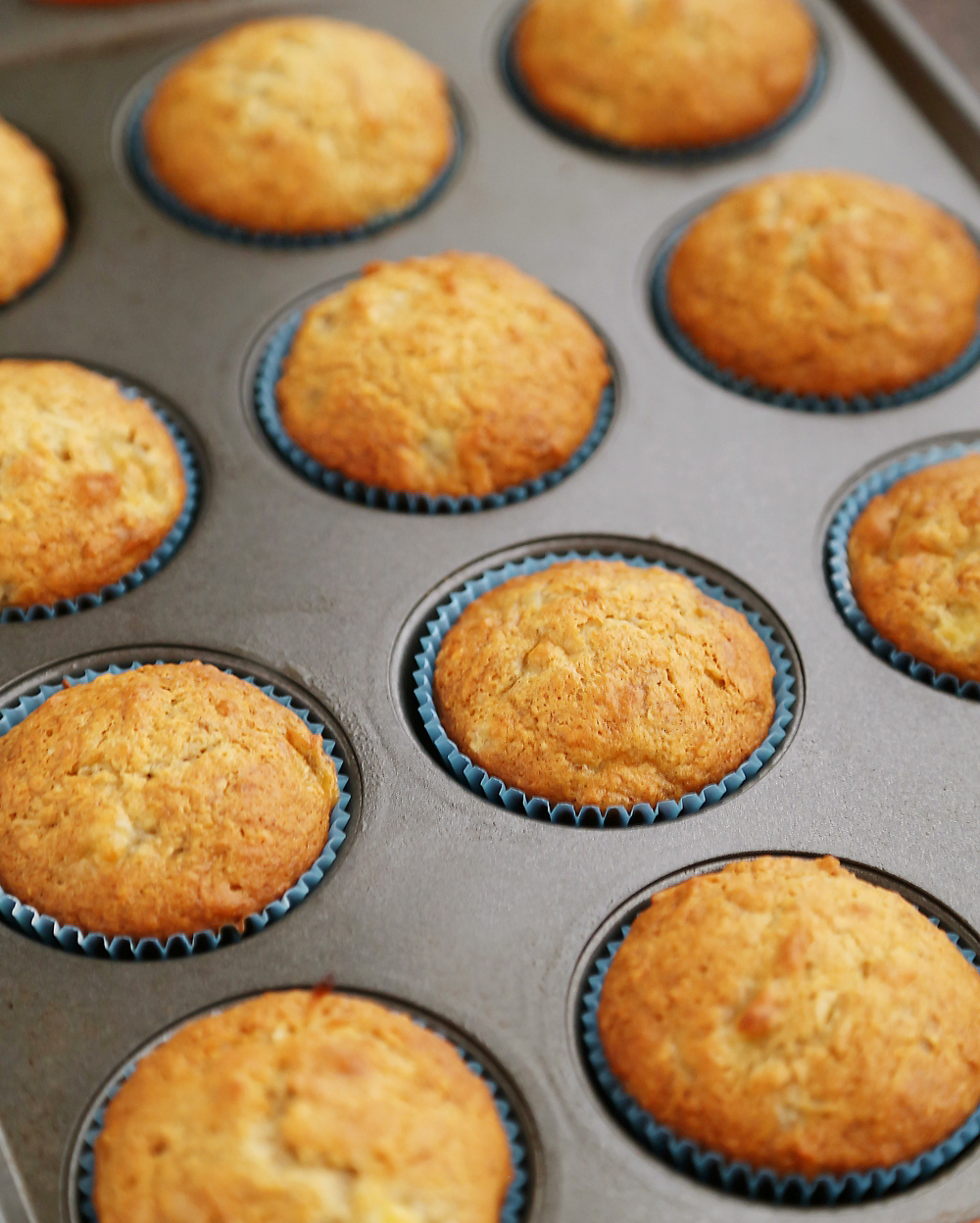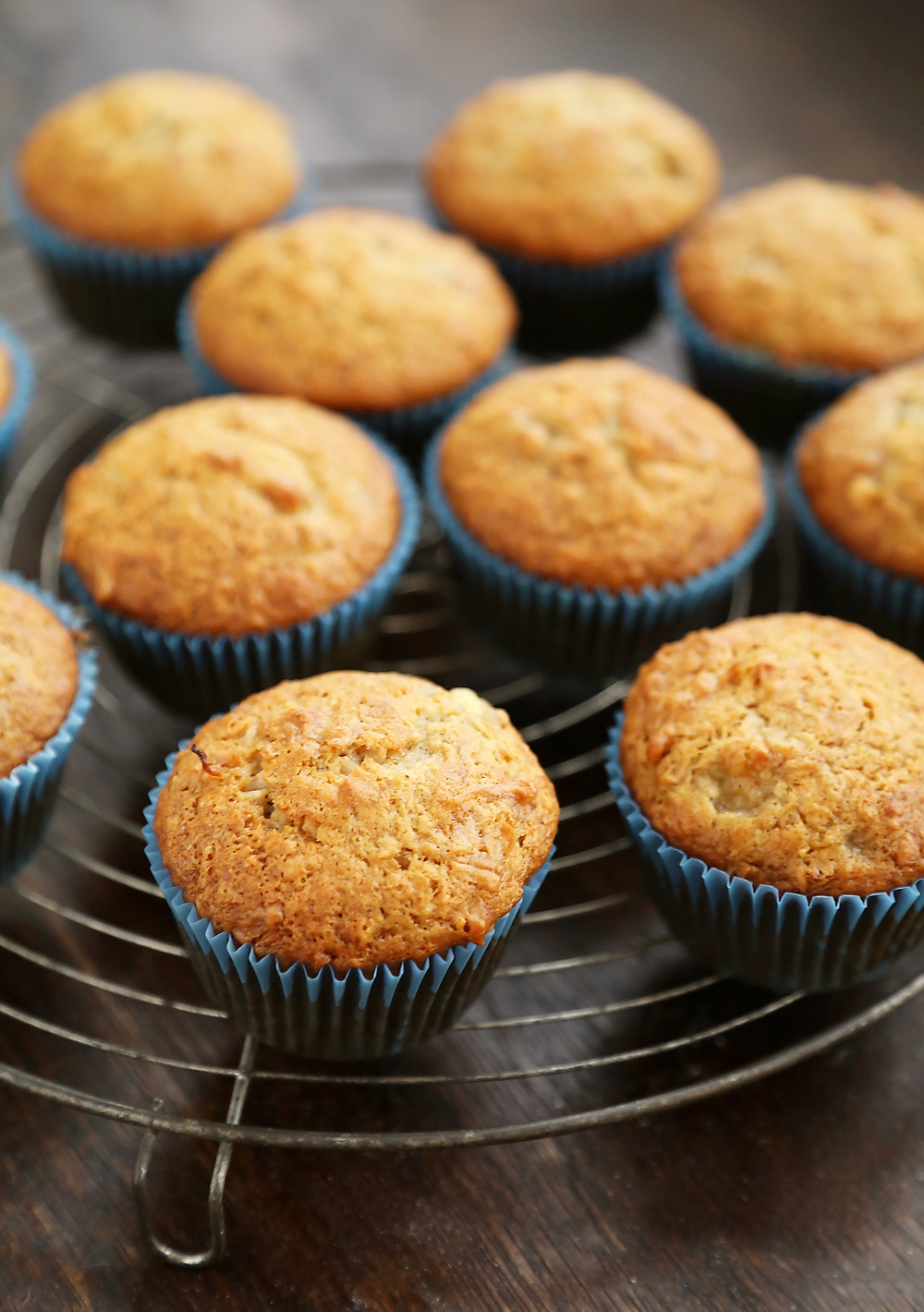 Banana muffins also freeze well, which I always put into practice for my muffin-lovin' toddler. I store them in resealable plastic bags, stick it in the freezer, and warm them up in the microwave while she happy dances (or whines) while awaiting breakfast.
Waiting is the hardest part, my dears!
Grab your ingredients and bake a batch of these irresistibly good banana muffins with toasted coconut! They're the perfect treat to wake up to any morning, especially if you're rushing and need something quick and satisfying.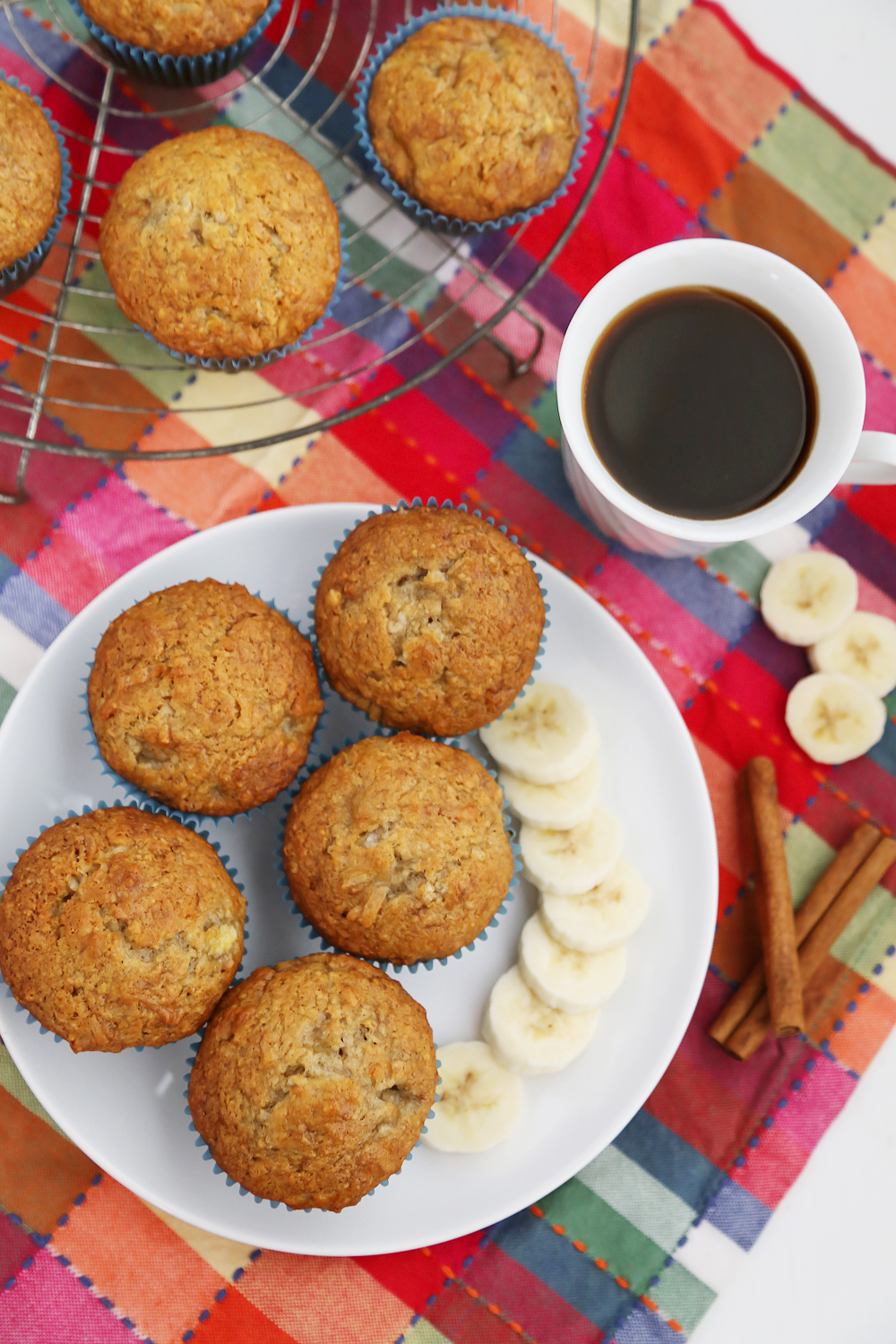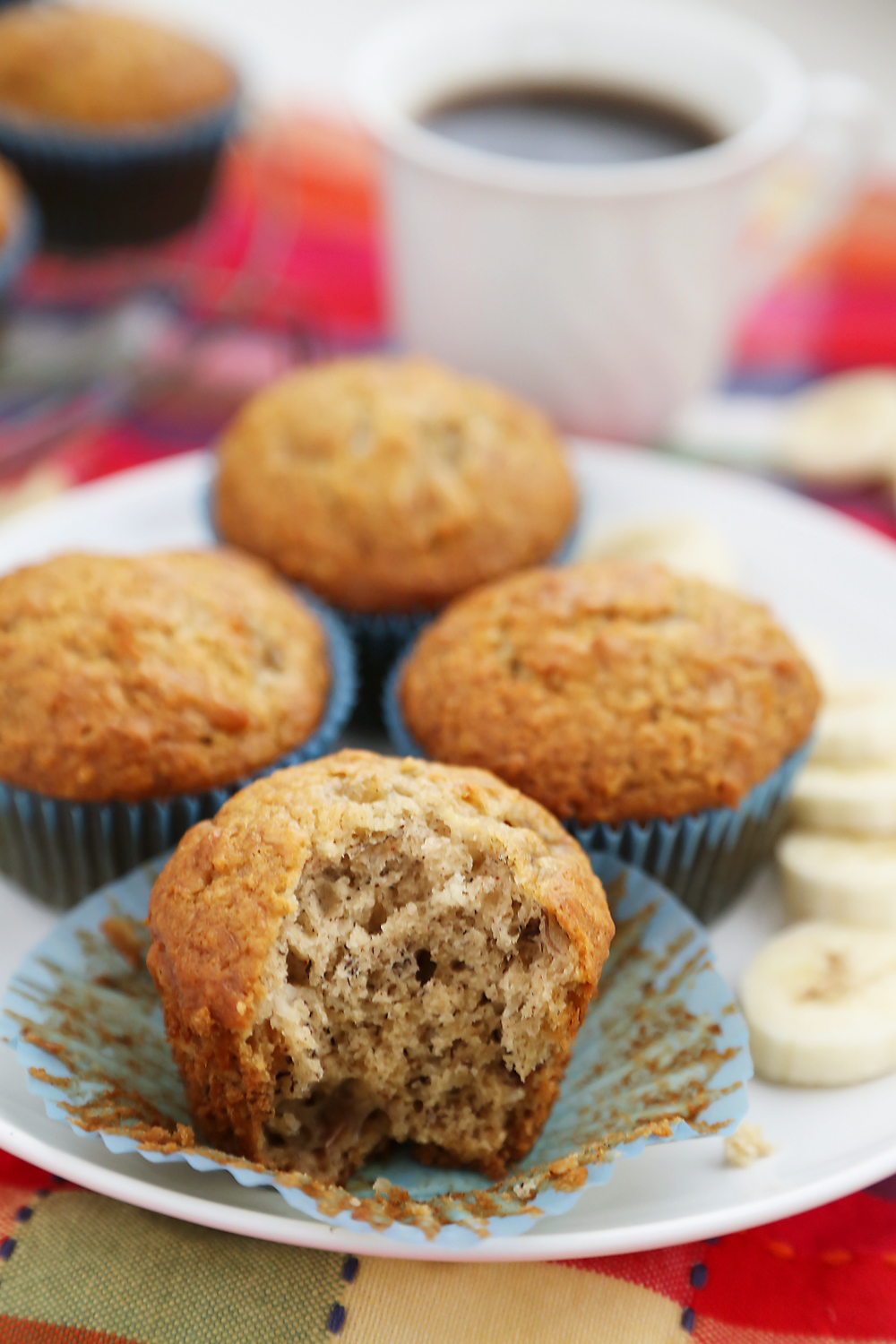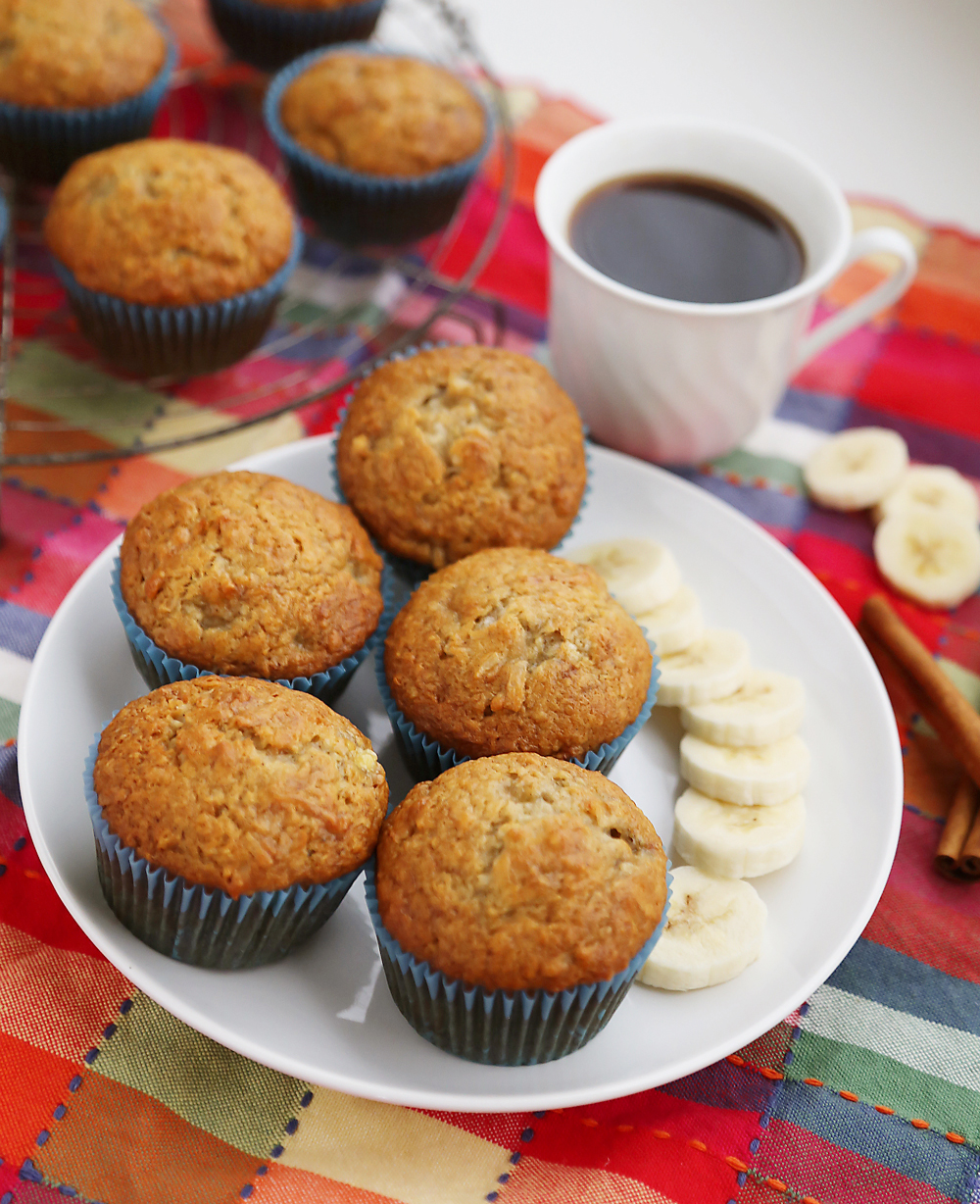 Toasted Coconut Banana Muffins
Ingredients
1 1/2 cups all-purpose flour
3/4 cup granulated sugar
1 teaspoon baking powder
1 teaspoon baking soda
1/2 teaspoon kosher salt
1/4 teaspoon ground cinnamon
3 large or 4 medium bananas, mashed
1/3 cup unsalted butter, melted
1 large egg
1 teaspoon vanilla extract
1/2 cup toasted sweetened coconut flakes*
Instructions
Preheat oven to 350 degrees F. Line a standard size 12-cup muffin tin with paper liners. Coat lightly with nonstick cooking spray.
In a large bowl, mix flour, sugar, baking powder, baking soda, salt and cinnamon. Add mashed bananas, butter, egg, and vanilla. Mix well until all ingredients are thoroughly combined. Fold in toasted coconut. Scoop batter into muffin tin until 3/4 full.
Bake muffins for 20 to 25 minutes, or until muffin tops spring back lightly when touched.
Enjoy!