The classic cookie gets an elegant makeover! These chocolate-covered Oreos topped with crushed candy canes are so decadently delicious, easy to make, and perfect for parties or gifts.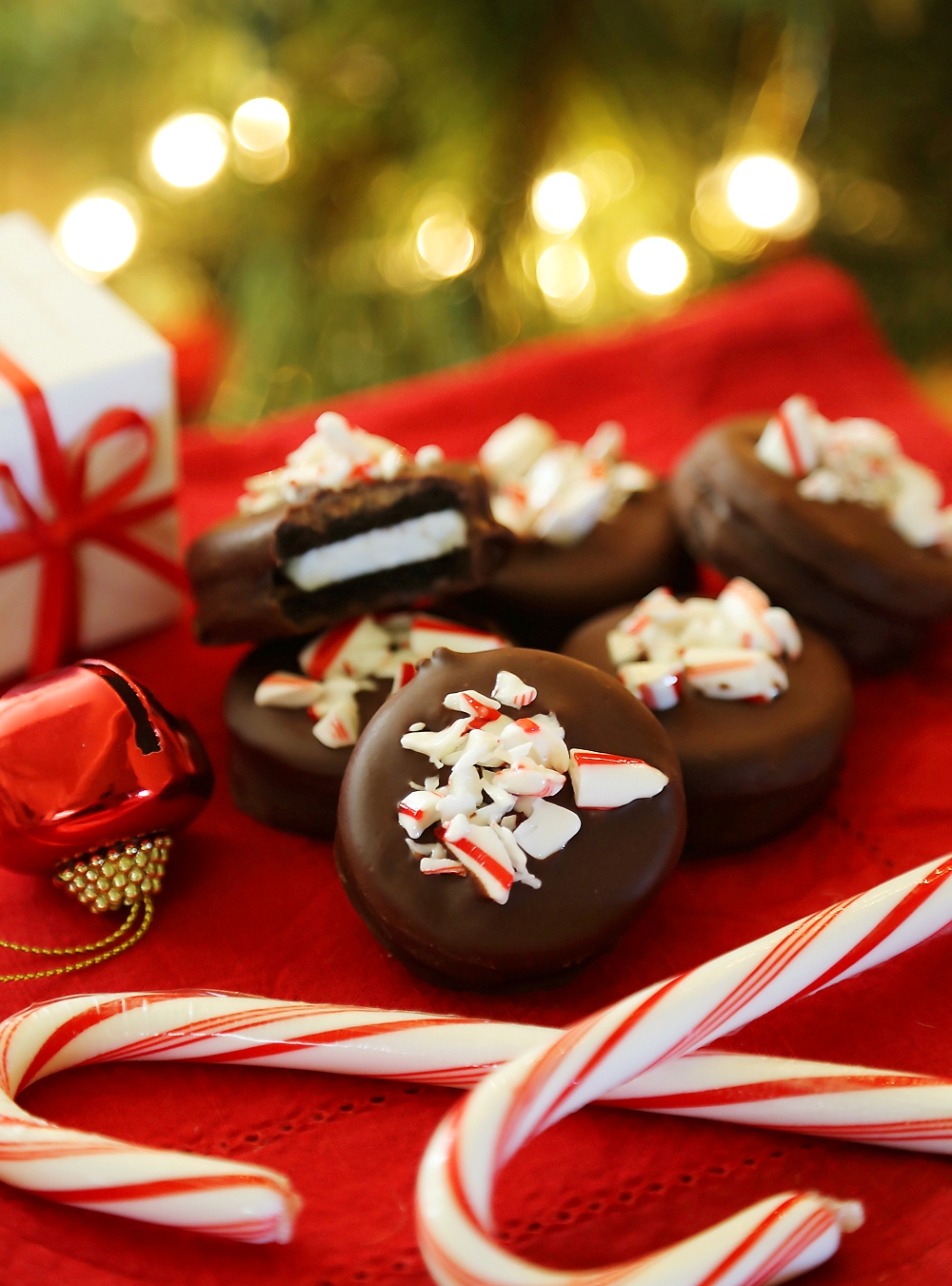 If there's one holiday tradition I can fully support, that is the comeback of Oreo cookies. They just seem to be everywhere this time of year! In truffles and cakes, and crusts and bars, that chocolaty-vanilla goodness is hard to escape. But I'm not running.
So, what better way to jazz up something already great, than by adding more chocolate? One of my favorite holiday-themed treats to make this time of year is chocolate-covered Oreos with a crushed peppermint candy cane topping. Simple, scrumptious and elegant enough for party platters. They would also make a pretty sweet homemade gift!


All you need for this recipe is five ingredients. Simply melt chocolate in a microwave-safe bowl or double boiler. Add a bit of vegetable oil to thin the mixture (this makes for easier dipping), and peppermint extract for delicious minty flavor. Dip your Oreos in one at a time, then place them on a baking sheet and sprinkle with crushed candy canes. Kids will have great fun with this one!
Package them pretty in cellophane bags tied with ribbon, or pile them high on a platter, bring to a holiday party, and watch them magically disappear. Whatever you do with them, I guarantee they won't last long!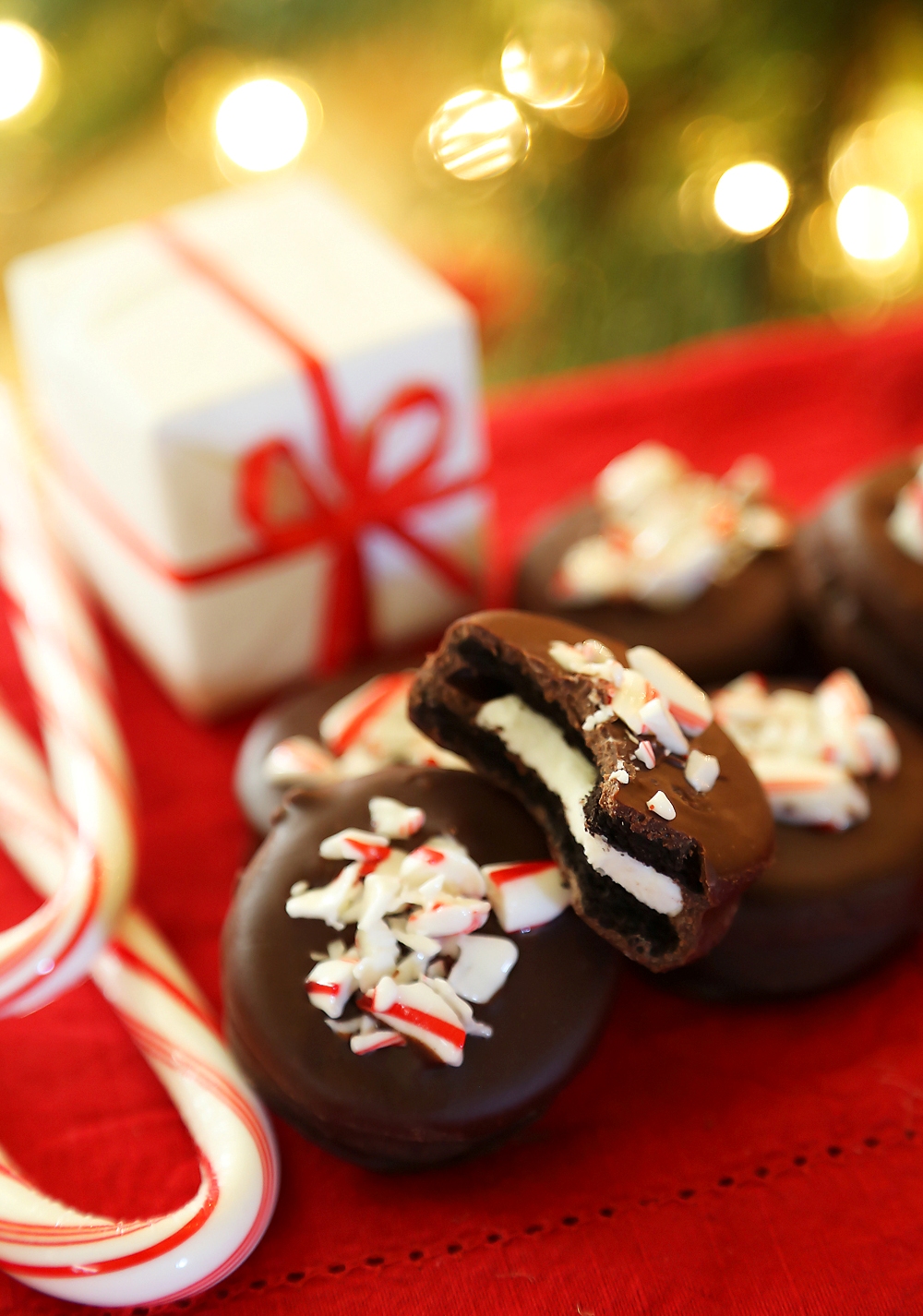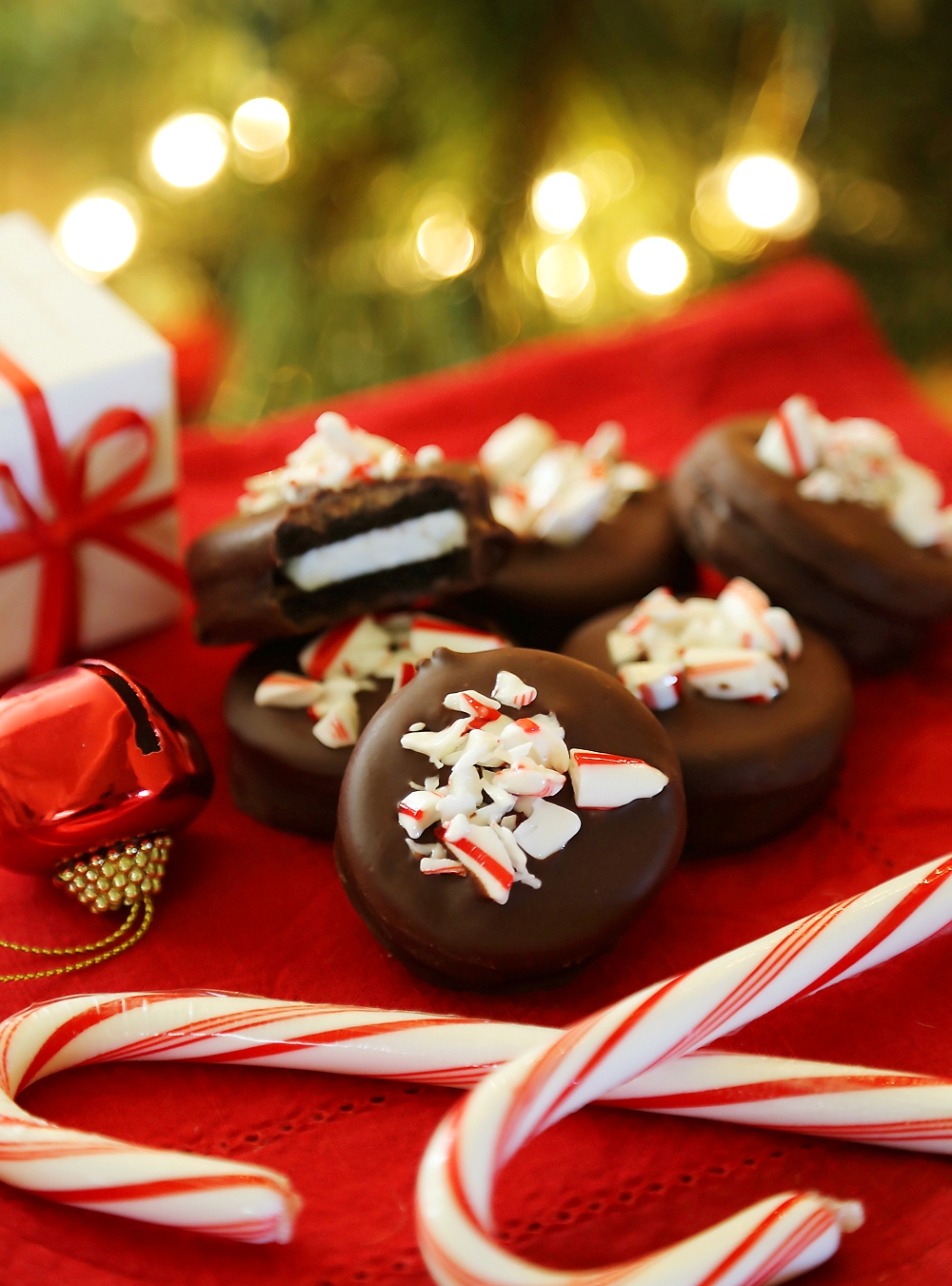 Chocolate Covered Peppermint Oreos
Ingredients
1 14.3 oz. package Oreo cookies, (regular or double-stuffed)
4 cups semisweet chocolate chips
1 teaspoon peppermint extract
2 Tablespoons vegetable oil
10-12 candy canes, crushed
Instructions
Line a large baking sheet with wax paper or parchment paper; set aside.
In a medium heatproof bowl, microwave chocolate chips until melted, about 1-1/2 minutes on high. Stir until smooth. Stir in peppermint extract. Stir in vegetable oil to thin chocolate (this makes for easier dipping).
Dip one cookie at a time into the chocolate, coating completely. Lift out cookie with a fork and shake gently side-to-side to remove excess chocolate. Lay cookie on prepared baking sheet and immediately sprinkle with crushed candy canes. Repeat.
Place tray in your refrigerator to harden chocolate. Store in an airtight container.
Enjoy!