These fun, sweet 'n salty Halloween treats are made with just 3 ingredients! 🧹 Easy and delicious for spooky gatherings or simple festivities. Kids love to help make these crunchy, chocolaty witches broomsticks – and they only take 10 minutes!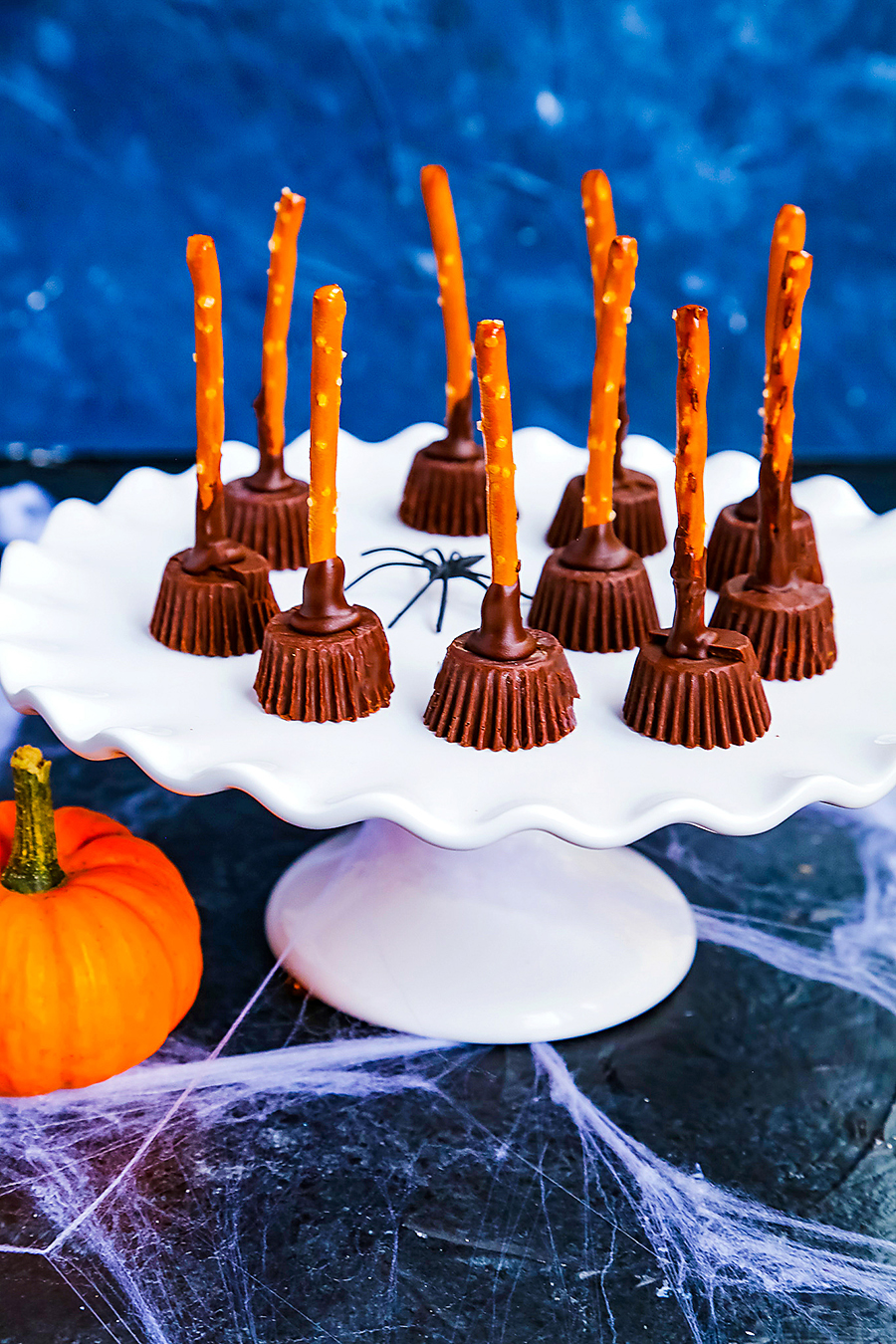 Chocolate-Pretzel Witches Broomsticks
Back with a bit of black magic for you! ✨
We all need quick and easy treat for Halloween parties, after school, and nibbling in front of Netflix. And I'm a firm believer in fuss-free holiday goodies. Whether I'm cuddled on the couch or running off to a little gathering, there is always room for a sweet and salty snack.
These bewitching little broomsticks are only 3 ingredients – dark chocolate chips, dark chocolate mini peanut butter cups, and pretzel sticks – that's it! If you have 10 minutes, then you have time to make these crunchy, creamy and oh-so addictive Witches Broomsticks.
Simply melt your chocolate chips (use white chocolate or milk chocolate, if you prefer – but best to match your peanut butter cups to your chocolate). Turn your unwrapped peanut butter cups upside down. Dip one end of the pretzel stick into the melted chocolate. Then, stick it in your peanut butter cup.
Place on a pretty platter and watch 'em fly! 🦇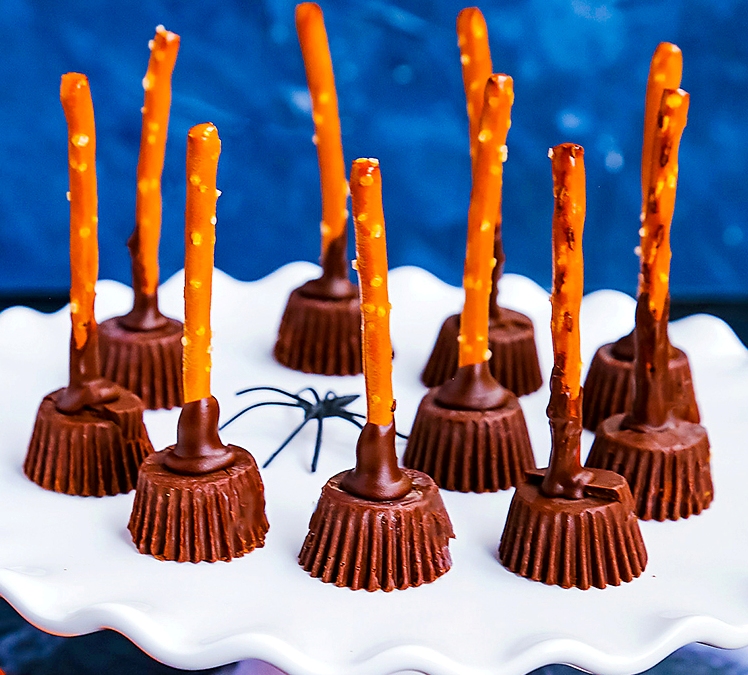 Want more spooky Halloween recipes? Check these out!
• Dark Chocolate Cupcakes with Meringue Ghosts
• Homemade Reese's Peanut Butter Cups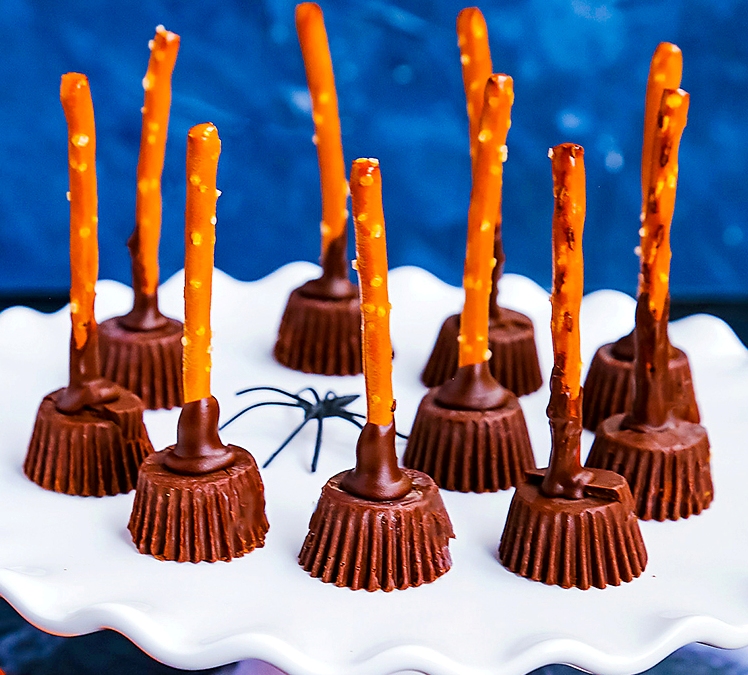 Chocolate-Pretzel Witches Broomsticks
Ingredients
1 cup dark chocolate chips, melted
1 10 oz. bag dark chocolate mini peanut butter cups, unwrapped
20-30 small pretzel sticks
Instructions
Unwrap 20-30 peanut butter cups. Turn upside down and place on a sheet pan.
In a microwave-safe bowl, melt chocolate chips in 20-second increments. Stir and continue heating until smooth.
Dip one end of pretzel stick into melted chocolate. Gently push into peanut butter cups. Repeat with remaining pretzel sticks and cups.
If possible, refrigerate until ready to serve.
Enjoy!
Want to receive our latest recipes straight to your email inbox? Click here to subscribe!