These tiny, sweet and salty treats are deliciously addictive and SO easy to whip up – just 3 ingredients and 10 minutes to the perfect party appetizer or healthy snack!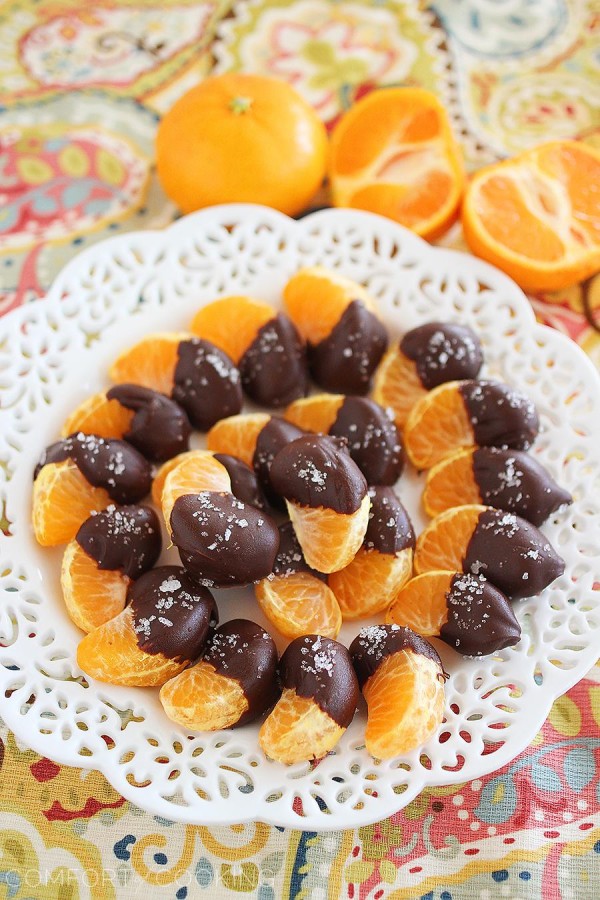 Are these the cutest little party appetizer, or what?
There's a recurring trend in this house lately, and it's called sweet-and-salty everything. This little bun in my oven just can't decide what it likes better, I guess! So, to appeal to everyone's tastes, I've been snacking on healthy – and incredibly addictive – fresh clementines dipped in dark chocolate and sprinkled with sea salt.
Yum!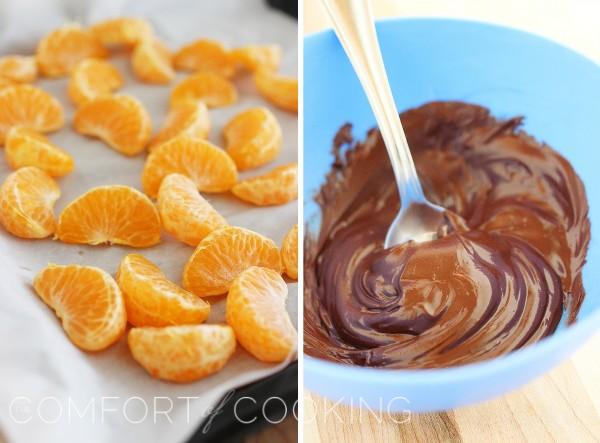 Though you can a pretty good handle on how to make them yourself from my photos alone, I've included a recipe for these 3-ingredient wonders!
You got it – just grab a couple handfuls of clementines, your favorite dark chocolate, and a few flecks of sea salt, and you've got a perfect appetizer or snack! They're bright, citrusy and dreamily creamy, with a subtle salty kick from the fleur de sel. You can also use kosher salt, but easy does it – just a couple grains will do the trick!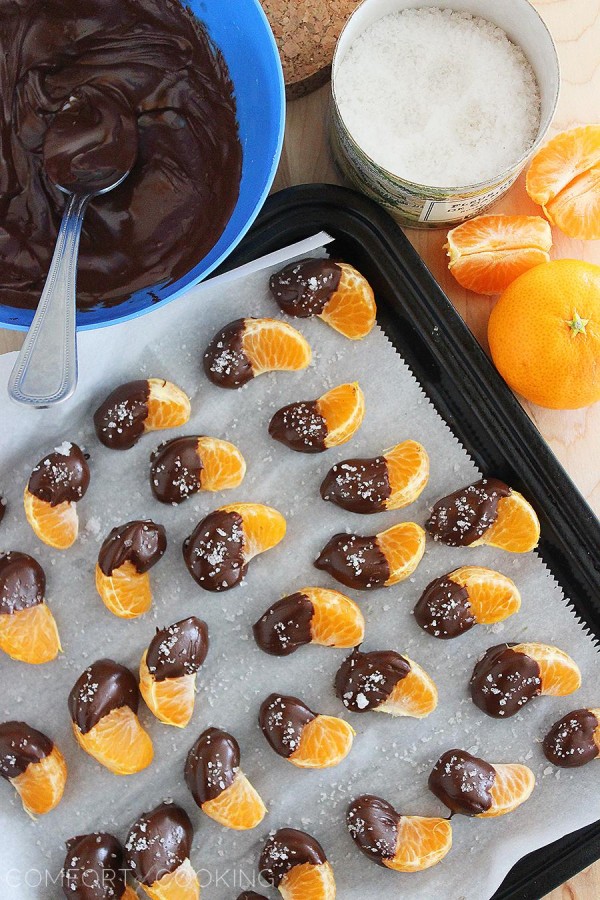 Let's just say I had some difficulty not devouring the entire tray after taking this shot!
It's definitely impossible to stop at one with these tiny, sweet-salty treats. But, if they don't quite make it to the party you were hoping to bring them to, make another batch! It'll only take you ten minutes… and a little more self control.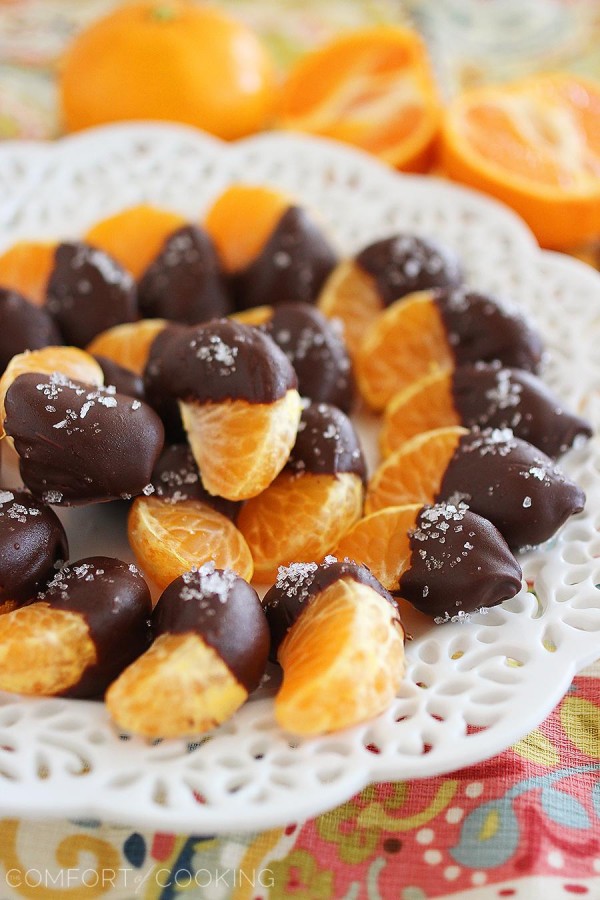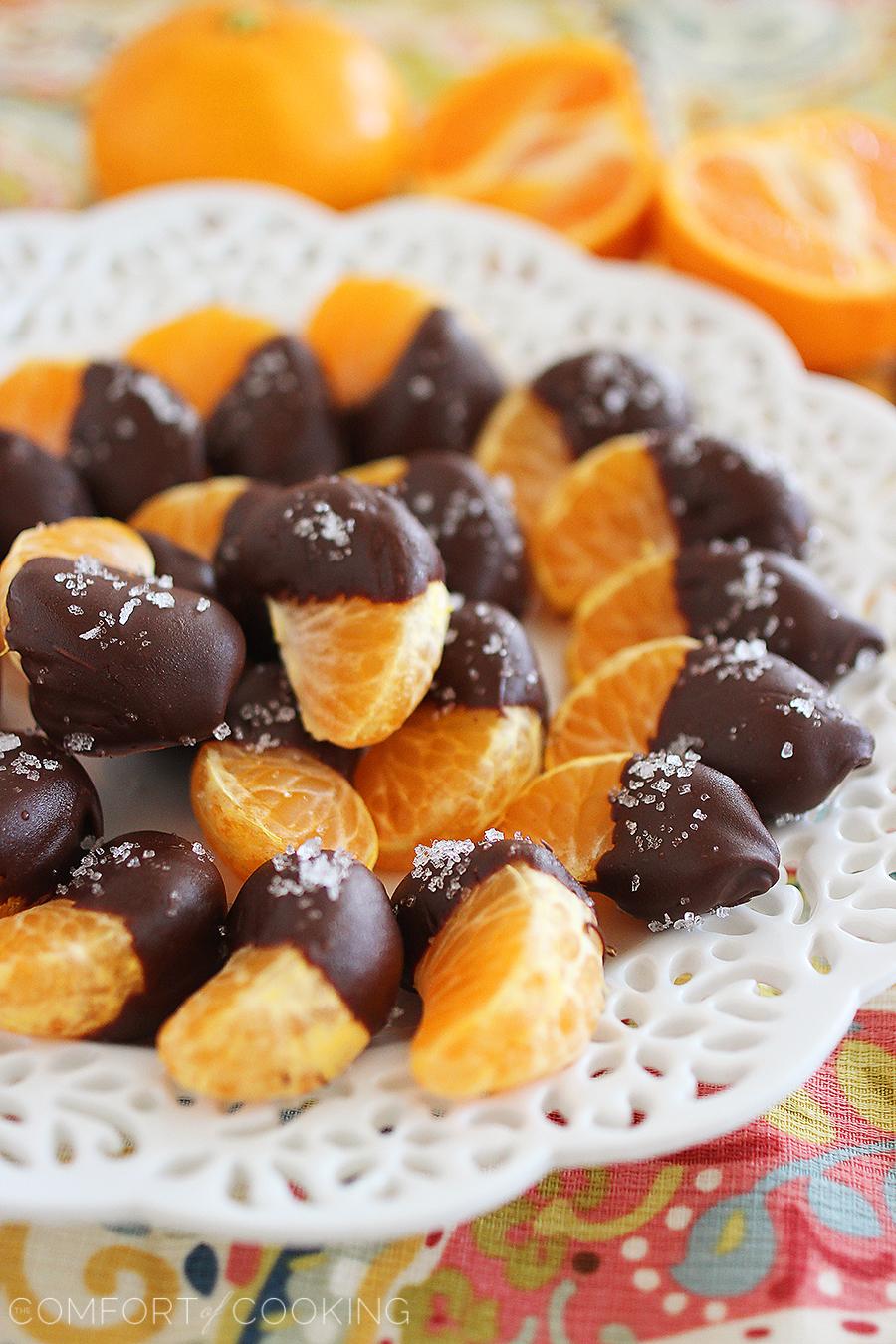 Whip up these inexpensive, easy and unique bites for your next winter party, or any time of year, and I guarantee they'll be big talk! Even my hubby – who much prefers savory to sweet – couldn't keep his paws off these petite treats.
You're gonna love them, too!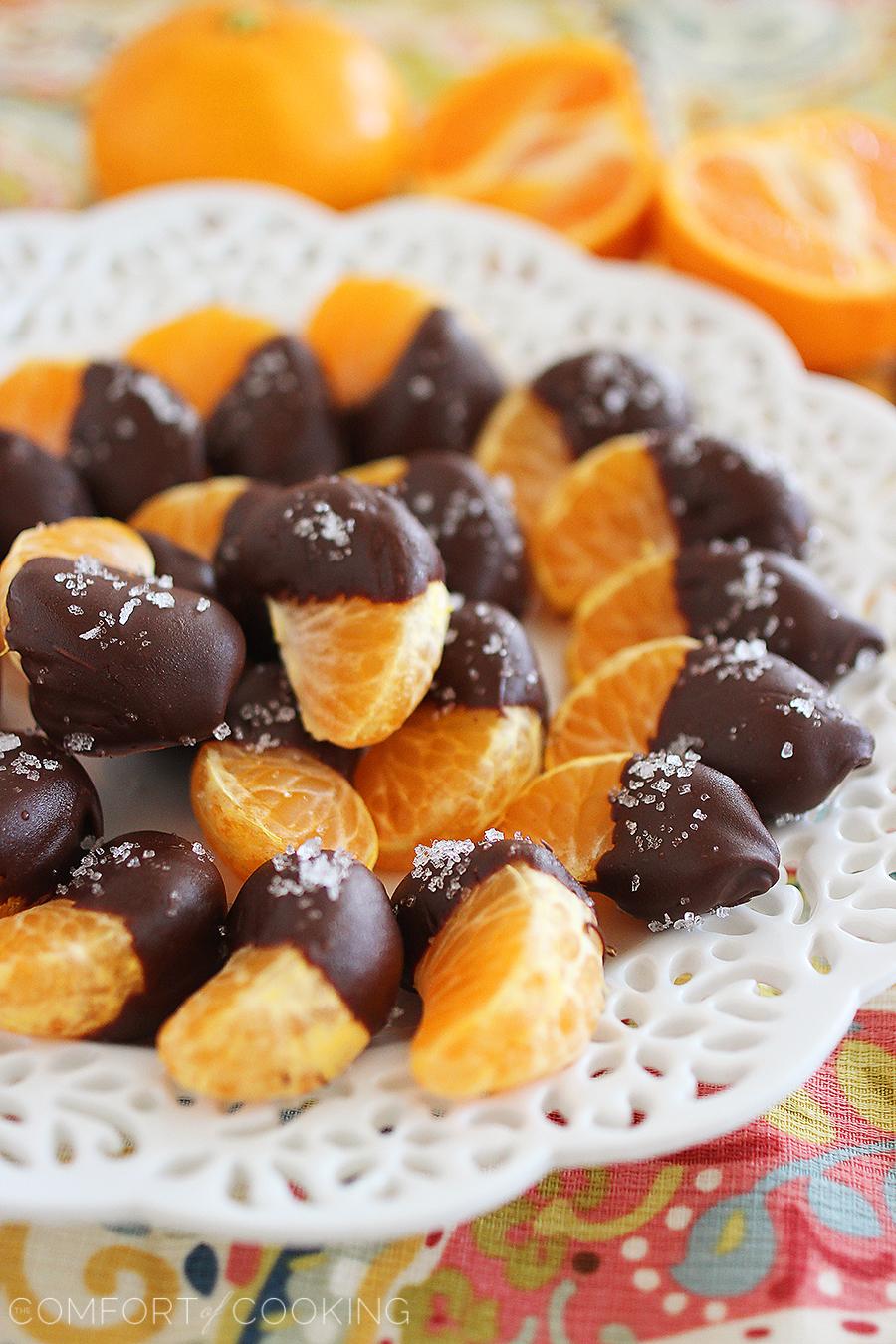 Chocolate Dipped Clementines with Sea Salt
Ingredients
7-8 medium clementines
4 oz. dark chocolate, finely chopped
A few pinches sea salt, such as fleur de sel
Instructions
Line a large baking sheet with parchment paper. Peel and segment clementines; set aside.
In a small bowl in the microwave or over a double boiler, melt dark chocolate. Dip clementine segments in chocolate and transfer to prepared sheet. Immediately sprinkle with tiny pinches of salt before the chocolate sets.
Once all pieces are dipped, set sheet aside until chocolate hardens. To quickly harden chocolate, refrigerate sheet for 10 minutes. Store in the refrigerator up to 3 days.
Enjoy!