For spring and summer parties or weeknight meals, these scrumptious BBQ chicken, bell pepper and pineapple skewers hit the spot. The perfect balance of salty and sweet!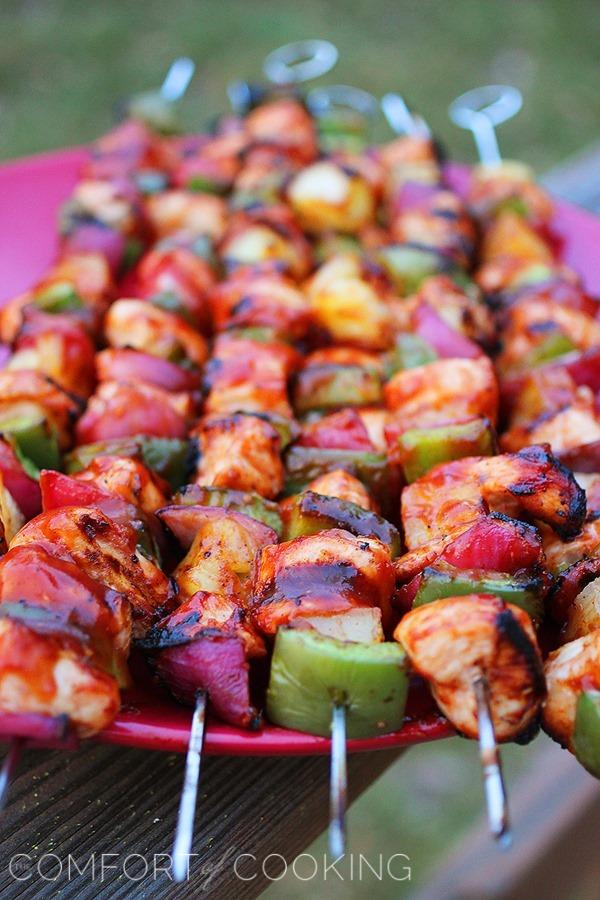 In my backyard is a big ole' mud pit. We ripped out our wooden deck earlier this month and it's just what we've been left with. A 21- x 30-foot patch of dirt, lots of rain, and a pup intent on tracking muddy paws on every surface.
Construction of our new patio is set to start any day now, though, and let. me. tell. you. I can't WAIT to have a comfy, breezy backyard space to host spring and summer parties and just cool it with a cocktail… as best we can in Austin's harsh heat!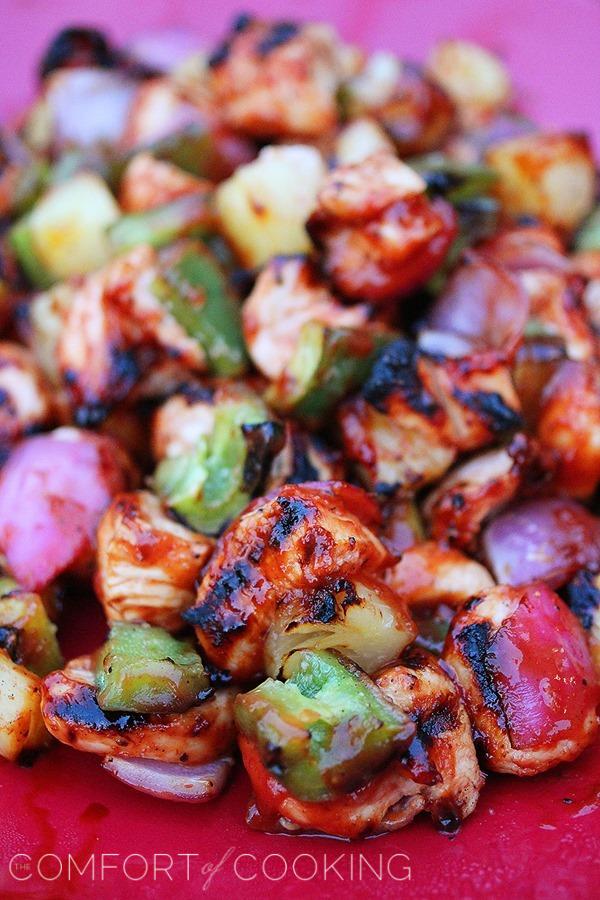 Which brings me to these delicious skewers… perfect for laid-back parties and weeknights that call for something new!
Grab some chicken, bell peppers, red onion, pineapple pieces and your favorite BBQ sauce. Skewer 'em up, sprinkle on the salt and pepper, and slather with sauce. Toss onto your outdoor grill or grill pan, and these smoky, sweet skewers are ready in no time!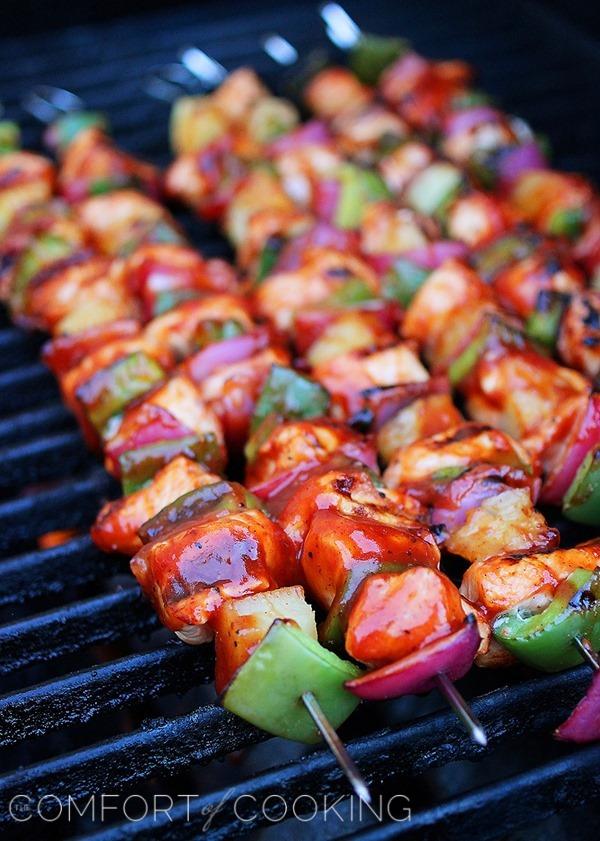 I love making these scrumptious skewers because they're such a great all-in-one meal. The flavors also complement each other so well, and everything cooks evenly after only 10 minutes.
Move over, Rachael… We're making 15-minute meals over here!
Try these tonight or the next time you're craving something easy, tangy, and absolutely delicious. I know I'll be making these all summer long!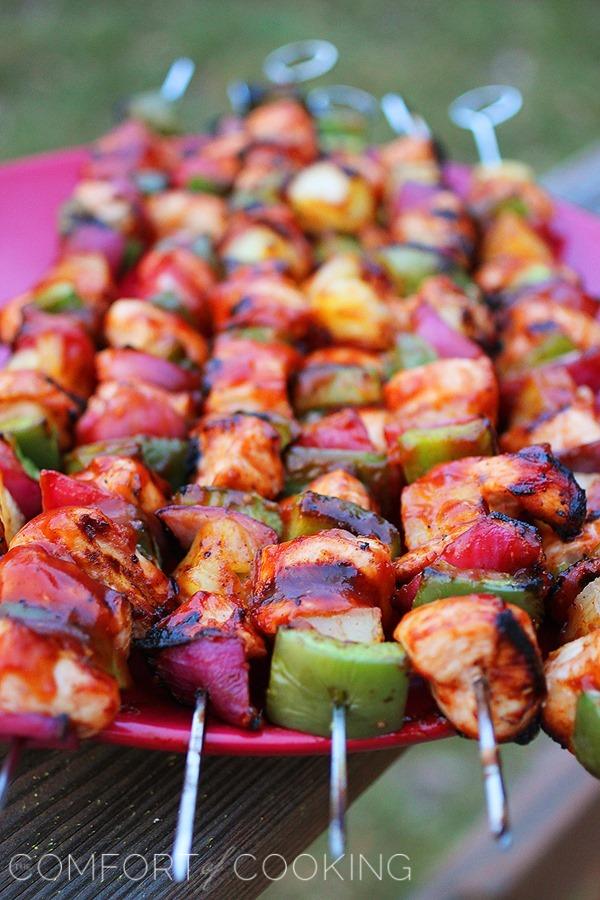 BBQ Chicken, Bell Pepper and Pineapple Skewers
Yield:
5 to 6 skewers (2-3 servings)
Ingredients
1 lb. 2 boneless skinless chicken breasts
1 bell pepper, any color
1/2 red onion
1 20 oz. can sliced pineapple
1/2 cup your favorite BBQ sauce, I used Bullseye, divided
Salt and freshly ground black pepper
Wooden or stainless steel skewers*
Instructions
Cut chicken, bell pepper, red onion and pineapple into bite-sized chunks. Place in separate bowls.
Start layering ingredients onto your skewers, alternating chicken, bell pepper, red onion and pineapple chunks. Place skewers on a large plate or cutting board. Repeat until you have 5-6 full skewers. Brush all evenly with 1/4 cup BBQ sauce, and sprinkle with salt and pepper.
Preheat your outdoor gas grill or grill pan to medium-high heat. Once hot, place skewers on grill and cook on all sides until chicken is cooked and vegetables have softened, 9-10 minutes. With a clean brush, coat skewers again with 1/4 cup more BBQ sauce. Carefully remove from heat and let cool slightly.
To remove cooked skewers to a plate, slide a fork from the top to the bottom of each skewer.
Enjoy!