Buttery soft Lofthouse-style Christmas cookies made from scratch. These are melt-in-your-mouth good and 100x better than store bought. So easy to make + perfect for the holidays!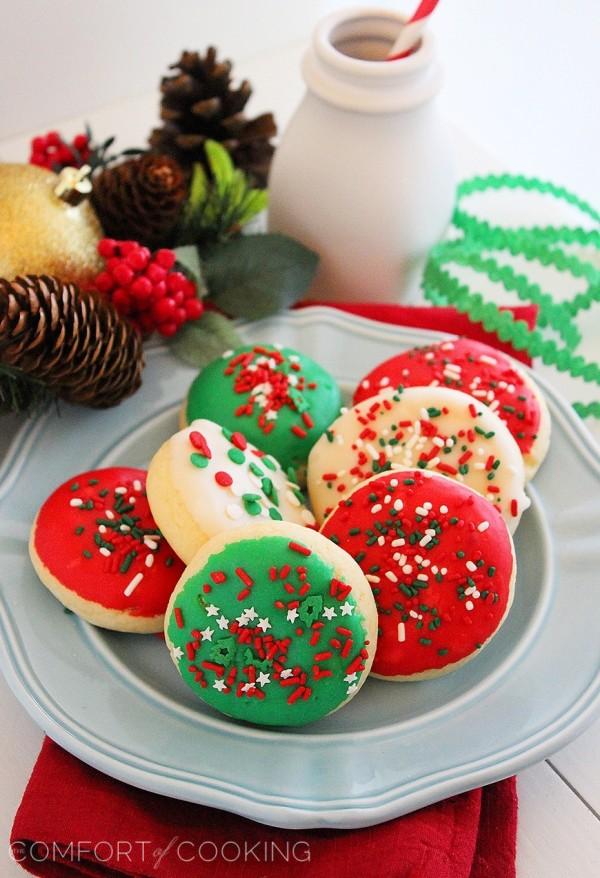 Happy Friday, friends! Have I got a treat for you…
Let's just say these soft, scrumptious Lofthouse-style sugar cookies are my new go-to Christmas cookie. These buttery little rounds of love are a clumsy cookie decorator's dream come true. No patience for piping bags? Wait 'til you see how easy these are. No fancy skills required – just read on for the recipe below. Your cookies will turn out perfectly cute every time!
But, more on that later. These cookies wouldn't be begging you to grab them from the plate if I didn't come back SO inspired from the McCormick Mixed retreat in Virginia!
You don't know about Mixed? Well, let me give you the scoop…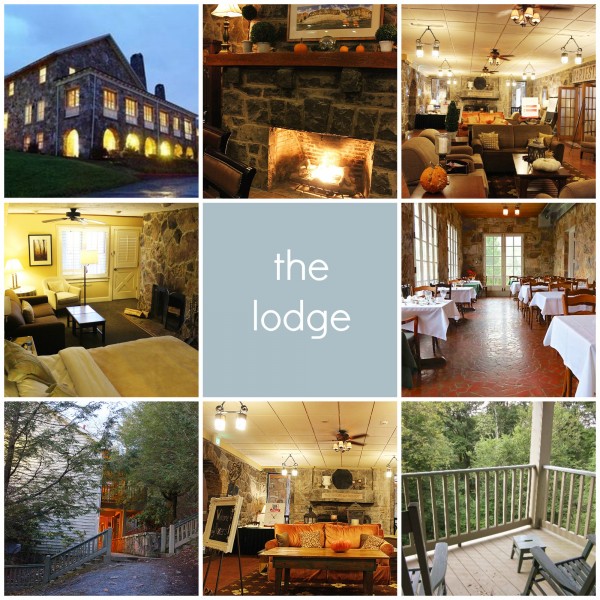 Three days cozied up in a woodsy lodge. A hundred bloggers mixed with creative brands, professionals, and people ya just want to get to know. S'mores, steak, and mac 'n cheese buffets (UM, HELLO). And peaceful, blissful relaxation all while having a ball with new (and old) friends!
McCormick snatched me up and sent me to this beautiful resort high up in the Appalachian mountains for a weekend, and I couldn't be happier that they did. Put on by Susan from Doughmesstic and Paula from Bell'Alimento, the Mixed Conference is a small, intimate gathering held at Mountain Lake Lodge, which is just about the most warm 'n cozy place I've ever been in my life. Besides my bed.
When I wasn't sitting in on sessions, snapping away with my SLR, or mingling (and eating) with all the lovely ladies, I was a'loungin' in that big squishy bed. This lodge is perfect for just that – kicking back and letting your hair down!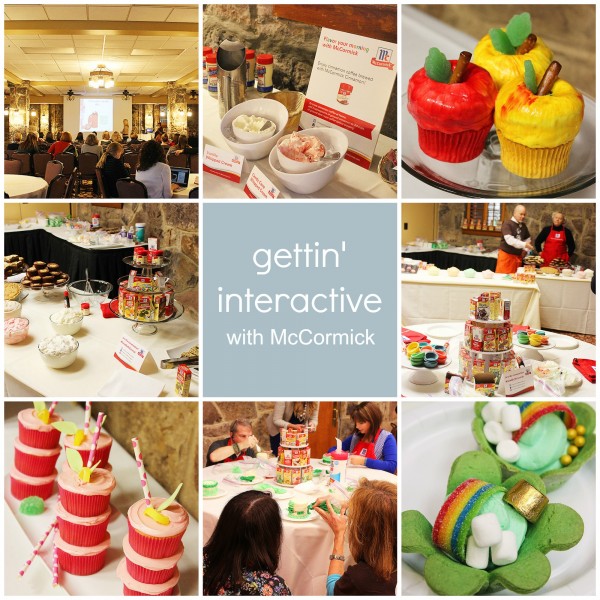 When I did eventually peel myself off the bed, I got to enjoy some fabulous talks by Carolyn O'Neil, Taylor Mathis, Bree Hester and Helene Du Jardin, to name a few favorites! All were so fascinating and lots of fun to learn from. I came away with lots of mental notes… and a big wishlist of new photography props to buy. Christmas is coming, after all!
My favorite session by far, though, was the one put on by McCormick. We got to admire some gorgeous baked goodies using their flavors and colors, and decorate a few treats of our own! It's incredible what endless flavor-color combinations you can create with their products. Working with them over the years has honestly strengthened my passion for baking!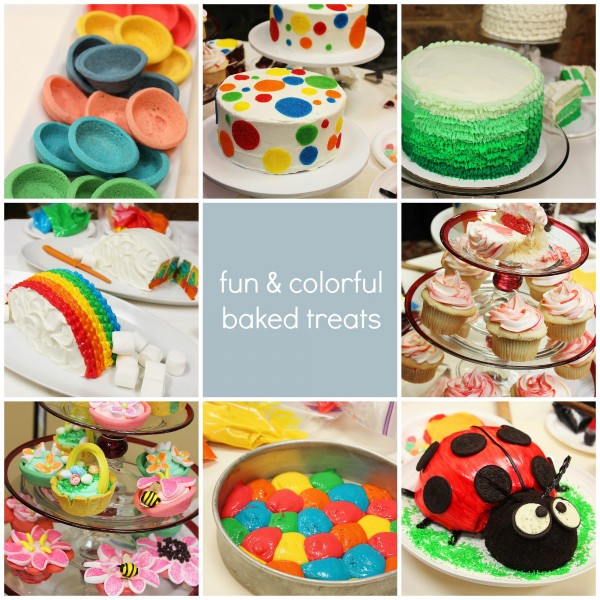 Just take a look of some of these amazing creations! Cookie cups, pink lemonade cupcakes, a rainbow cake made with dollops of multicolored batter, a gorgeous ombré effect using different piping tips, and a cute ladybug cake baked using large and small mixing bowls were my favorites. You couldn't possibly have come out of that session uninspired.
I certainly did… just check out these cheery little Christmas cookies using McCormick food colors and flavorings!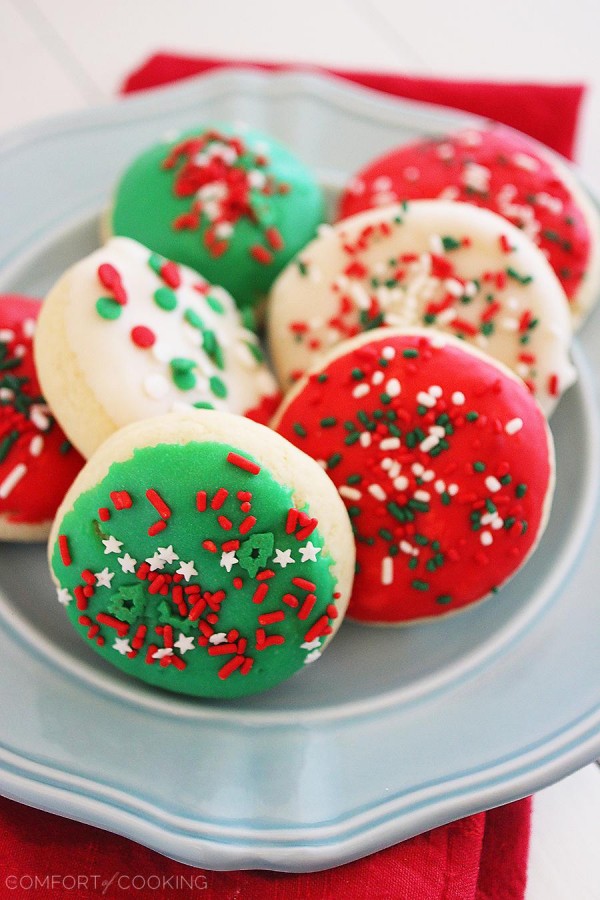 Warming up by the fire in the chilly Virginia mountains definitely put me in the Christmas state of mind – even though it was just barely Thanksgiving! Everywhere you looked at the conference there were baked goodies – brownies, cupcakes and candies – but most nights all I wanted was a cup of hot tea and a cookie.
Sitting here writing in my biggest, coziest sweater, I'm definitely enjoying that simple indulgence!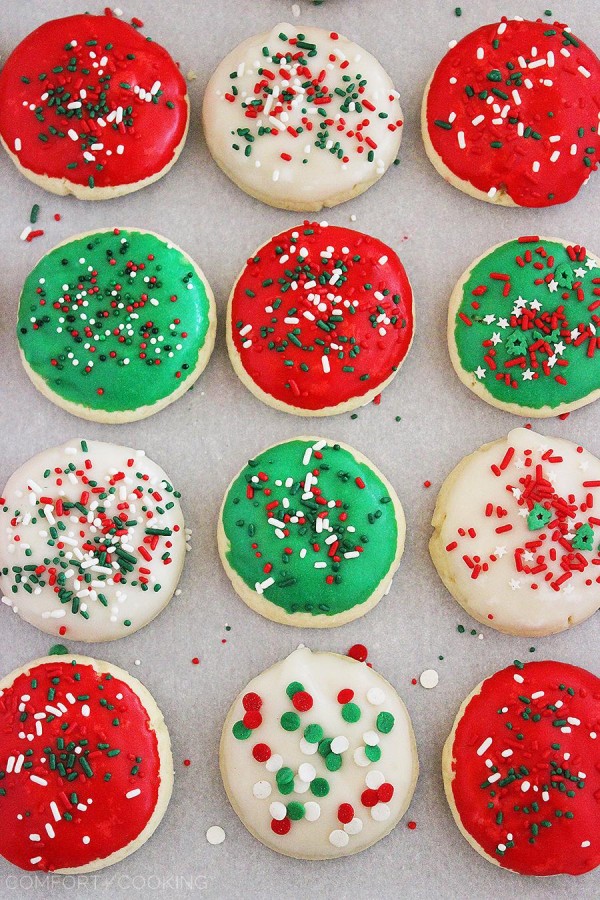 Every year, I find myself ogling at all the amazing, colorful Christmas cookies other bloggers have baked up. So, I found it high time that I inject a little oompf into my own Christmas baking with some festive McCormick colors and flavors!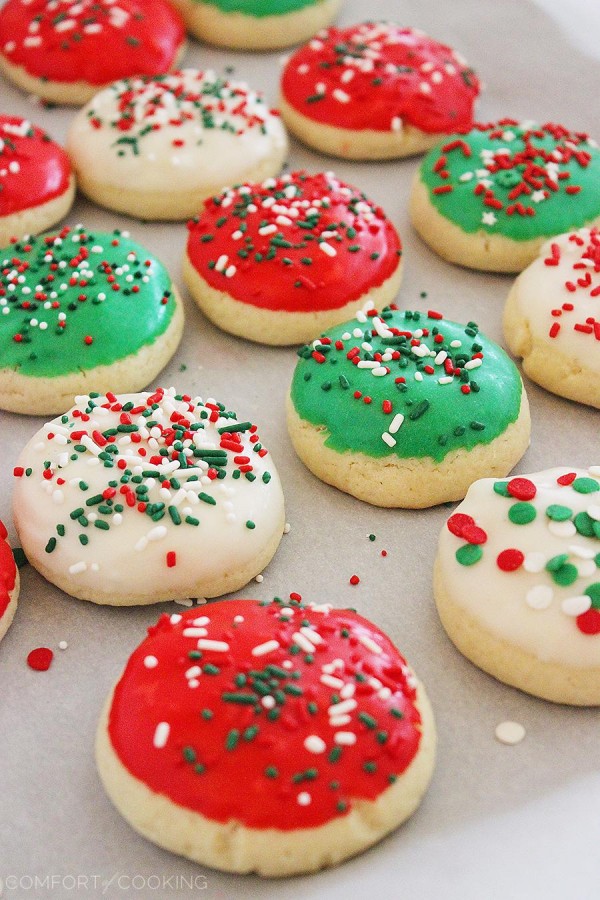 These soft and buttery cookies taste JUST like your bakery's best, but with all the homemade goodness of a cookie baked from scratch. Plus, the recipe yields several dozen, so you'll have plenty to hand out to friends, family, neighbors, teachers… and even Santa!
Change up the colorings to compliment any time of year – pink for spring, orange for Halloween, your favorite team's colors – and the flavors of the frosting, too. I used a little peppermint extract and vanilla extract in separate batches, but experiment for yourself! McCormick has so many fun flavors to choose from.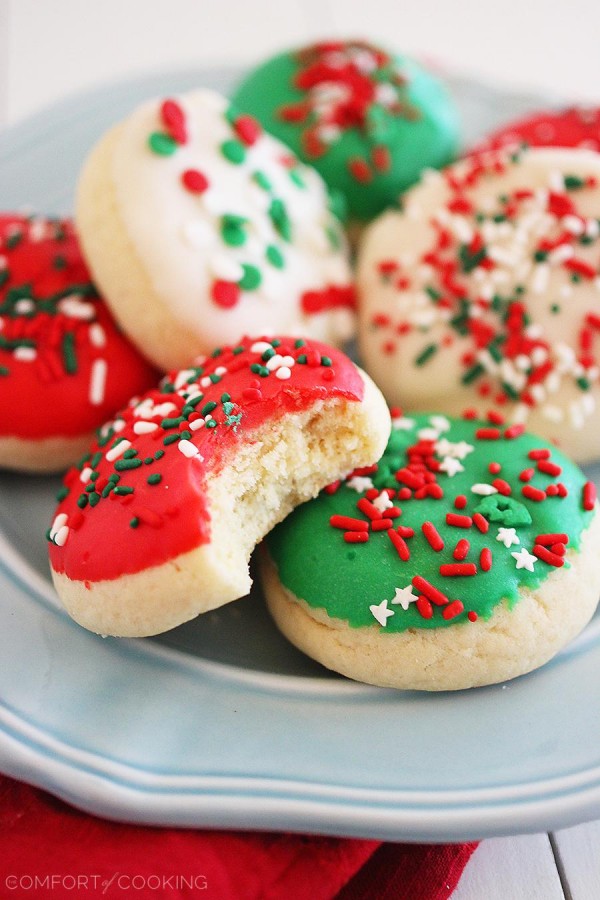 You'll absolutely love these pillowy soft, sweet little Lofthouse cookies for the holidays or any day. With a smattering of fun sprinkles, they're the most fun treat for any time of year. For gift giving, they also ship very well, too!
Try them this weekend with your own spin, and make sure to leave some for Santa! … Just don't be surprised if he takes more than one cookie. And a few for the reindeer. And maybe another for the road.
Soft Frosted Lofthouse-Style Cookies
Ingredients
For the Cookies:
4 1/2 cups all-purpose flour
4 1/2 teaspoons baking powder
1 teaspoon salt
1 1/2 cups 3 sticks unsalted butter, softened
1 1/2 cups granulated sugar
3 large eggs
5 teaspoons McCormick Pure Vanilla Extract
For the Frosting:
5 cups confectioners' sugar, sifted
1/3 cup unsalted butter, melted
1/2 cup milk, plus more, as needed
1 Tablespoon McCormick Food Extract, your choice (I used peppermint and vanilla)
Assorted McCormick Food Colors, I used red and green
Sprinkles, nonpareils or sanding sugar, optional
Instructions
For the Cookies:
In a medium bowl, whisk flour, baking powder and salt.
In the bowl of an electric mixer fitted with the paddle attachment, beat butter and sugar together on medium-high speed until soft and fluffy, 2-3 minutes. Beat in eggs one at a time, mixing well after each addition. Blend in vanilla. With the mixer on low speed, add dry ingredients, mixing just until incorporated and evenly mixed. Cover and chill dough for 1 hour.
When ready to bake the cookies, preheat oven to 350 degrees F. Line two large baking sheets with parchment paper or silicone baking mats.
Scoop heaping tablespoons of dough into balls and place on prepared baking sheet; flatten dough balls slightly with your fingers. Repeat with remaining dough, spacing cookies 2-3 inches apart.
Bake for 10-12 minutes, or just until set. Be careful not to over-bake! The edges should be no more than very lightly browned, if at all. Let cookies cool on baking sheet for 5 minutes. Transfer to a wire rack to cool completely.
For the Frosting:
Sift confectioners' sugar into a large bowl. Add melted butter, milk, and your desired extract to the bowl; whisk until smooth. Whisk in additional milk as necessary, 1 teaspoon at a time, until you reach your desired consistency. Separate frosting into batches, if desired, and tint each with desired food coloring.
Invert cookies into frosting and place on a large baking sheet or wire rack to let frosting set. Immediately top with sprinkles, if desired. Store in an airtight container for up to 5 days.
Enjoy!