My most recent sunny days, unfortunately, have been spent inside working on one after another writing project. But, as I was reminded from a fellow foodie friend recently, the best way to keep sane and inspired is to get outdoors. Breathe the fresh air around you, soak up the warm sun, and admire your surroundings. Just don't forget your notebook so you can jot down all the new ideas that come flooding in!
When I went strolling by a bakery recently, lusting after their cases of cute fruit pastries and fresh artisanal breads, I also noticed a few of my favorite muffins on Earth – lemon with fresh blueberries – and the inspiration to bake up these beauties was born.
Fluffy and moist, these mouthwatering muffins are full of juicy blueberries and bright, summery lemon flavor. A crumb topping dotted with spicy cinnamon and butter makes these morning treats a tasty way to welcome you into the weekend. In fact, they can make any morning – even one spent at your desk – a little sweeter!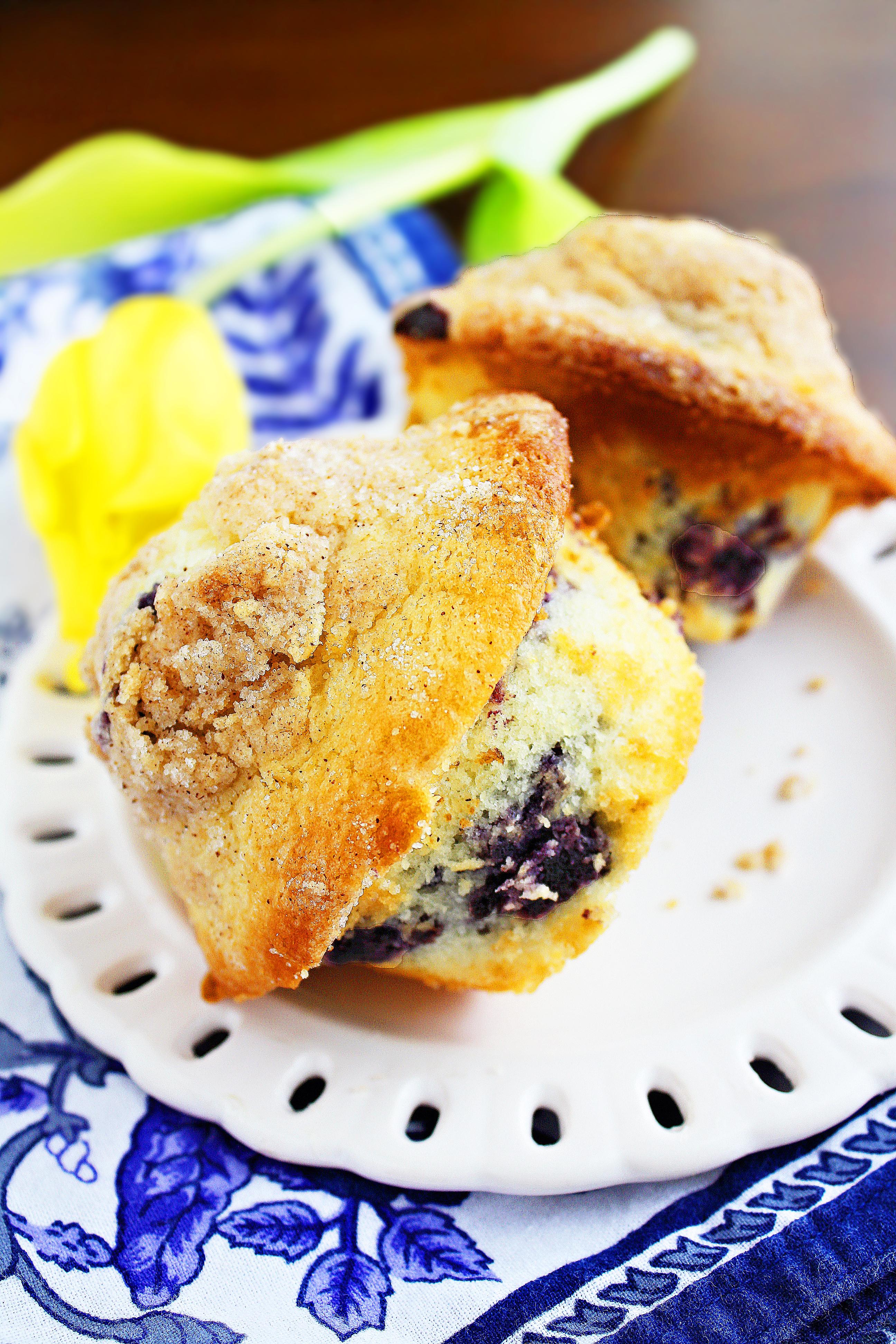 Lemon-Blueberry Crumb Muffins
Ingredients
1 1/2 cups all-purpose flour
3/4 cup granulated sugar
1/2 teaspoon salt
2 teaspoons baking powder
1/3 cup vegetable oil
1 egg
1/3 cup milk
Juice from half a lemon, about 1/4 cup
1 cup fresh or frozen blueberries
For crumb topping:
1/2 cup granulated sugar
1/3 cup all-purpose flour
1/4 cup cold butter, cubed
1/2 teaspoon ground cinnamon
Instructions
Preheat oven to 400 degrees. Grease muffin cups or line with muffin liners and set aside.
Combine flour, sugar, salt and baking powder in a medium bowl. In another bowl, combine vegetable oil, egg and milk, and mix with a fork. Pour into the flour mixture and mix well. Add lemon juice. Fold in blueberries. Fill muffin cups to the top.
To make crumb topping, mix together sugar, flour, butter and cinnamon. Mix with fork and sprinkle over muffins before baking.
Bake for 20 to 25 minutes, or until a toothpick comes out clean.
Enjoy!