Start your morning with a batch of these super soft, richly spiced pumpkin muffins! Made easily in one bowl, with a buttery vanilla glaze topping. So simple, delicious and perfect for homemade gift giving!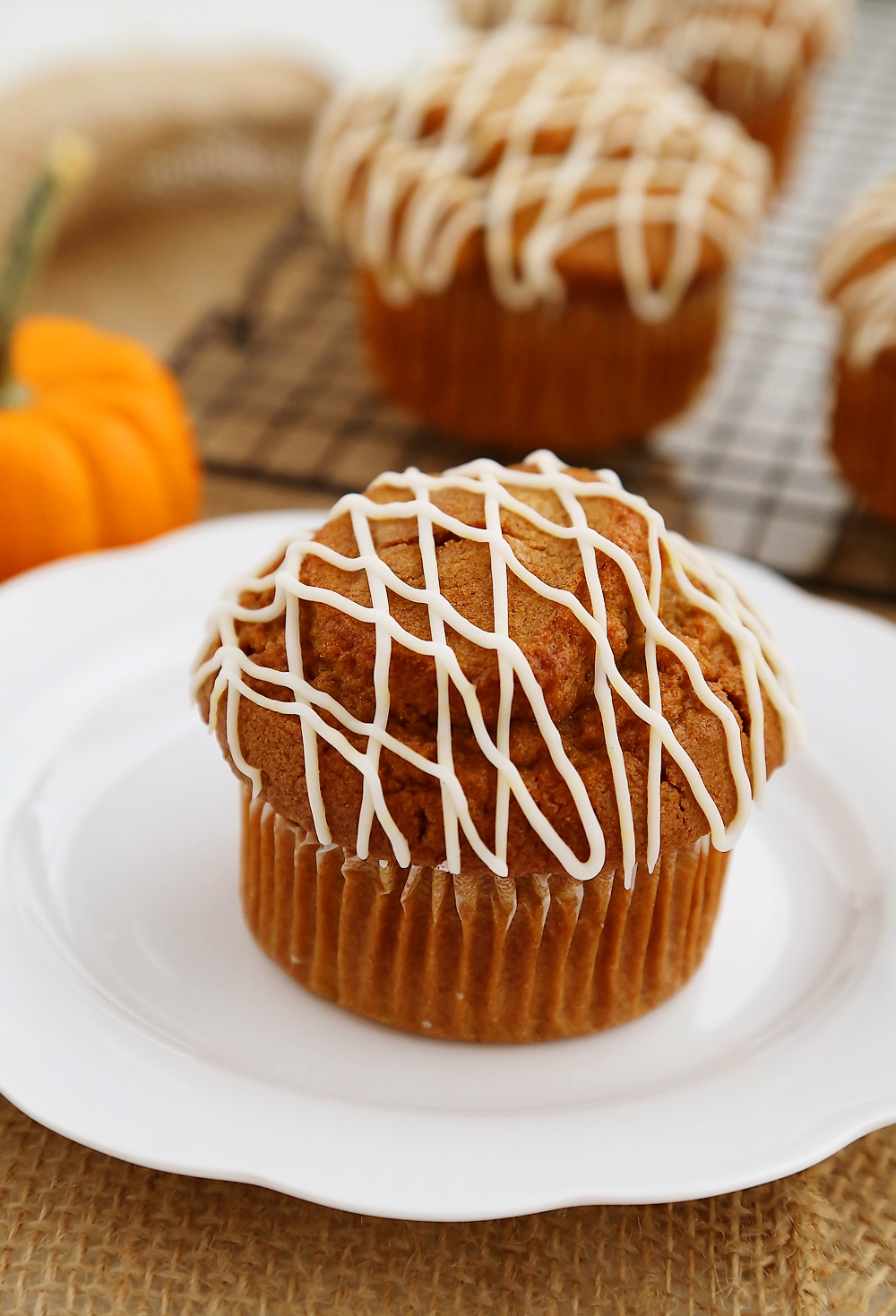 As summer draws to a close here in Austin (finally), I am relieved with the warmth that fall brings. While temperatures drop, my oven heats up, and suddenly there are more occasions for friends and family to gather. And there is nothing I love more than feeding my friends a delicious breakfast!
These soft, super moist pumpkin muffins made the perfect addition to breakfast with friends recently. Over hot coffee, fluffy eggs and a batch of these melt-in-your-mouth muffins, we had a memorable morning catching up. I wish every day could begin with a deliciously lazy brunch. But, alas, real life must come calling!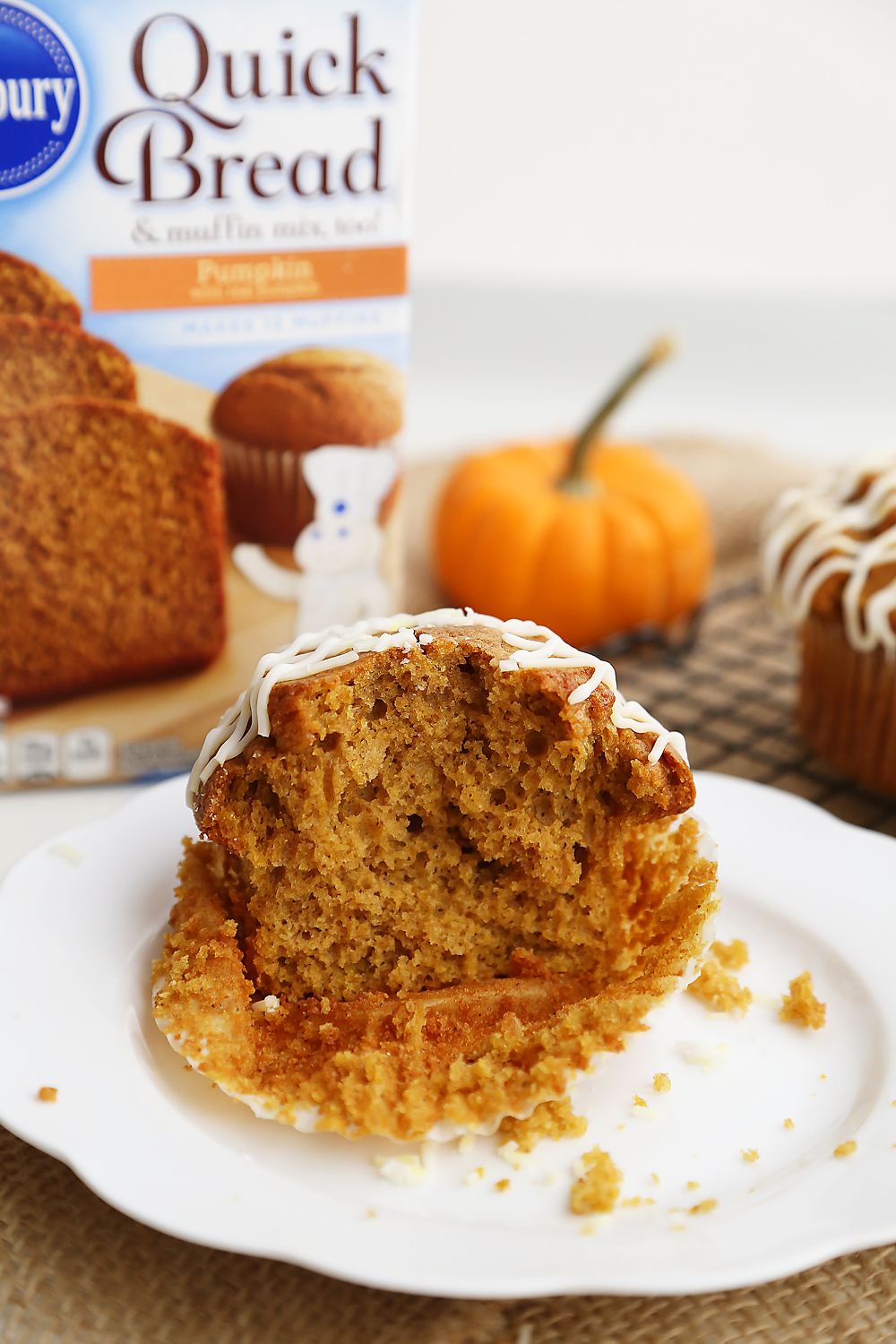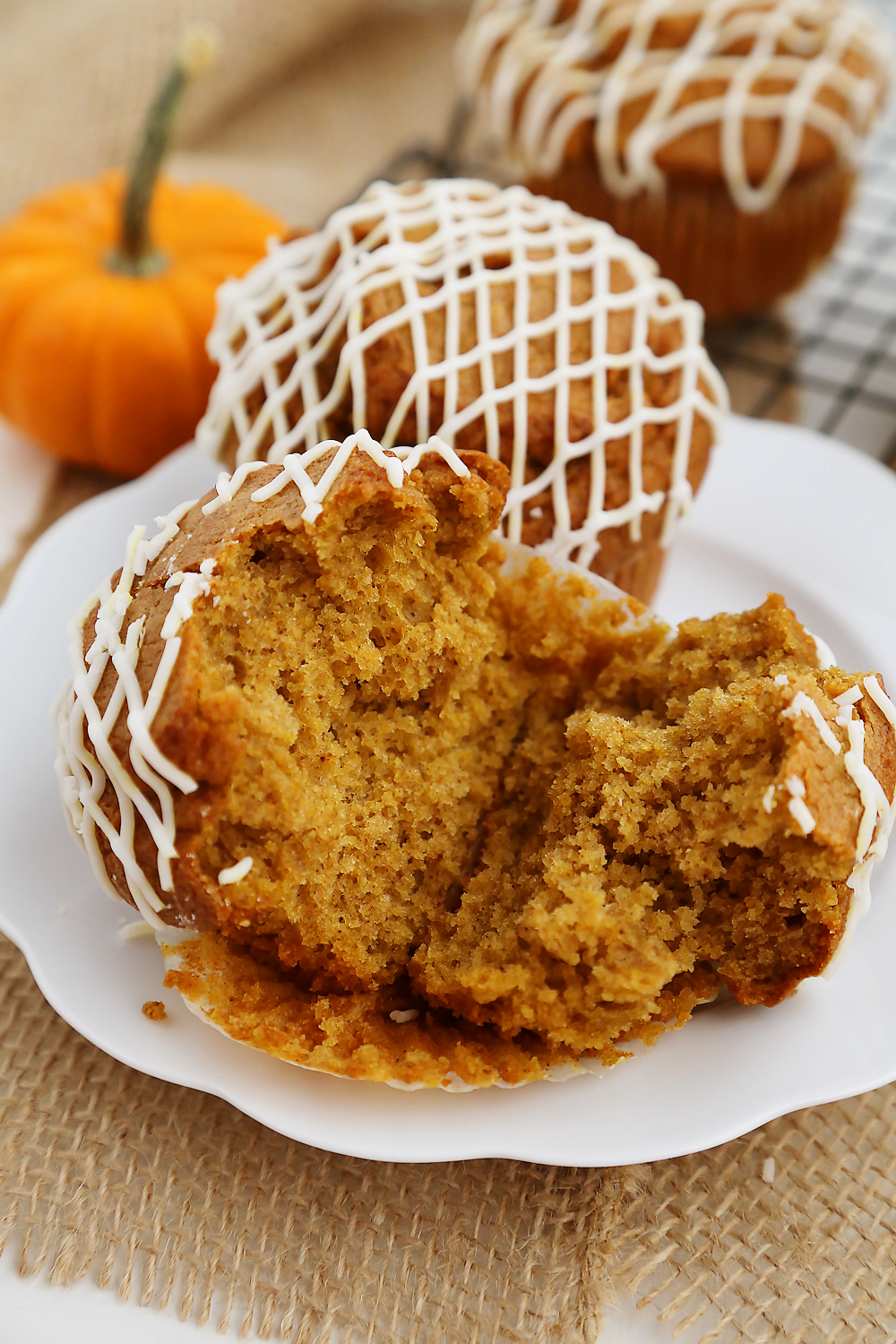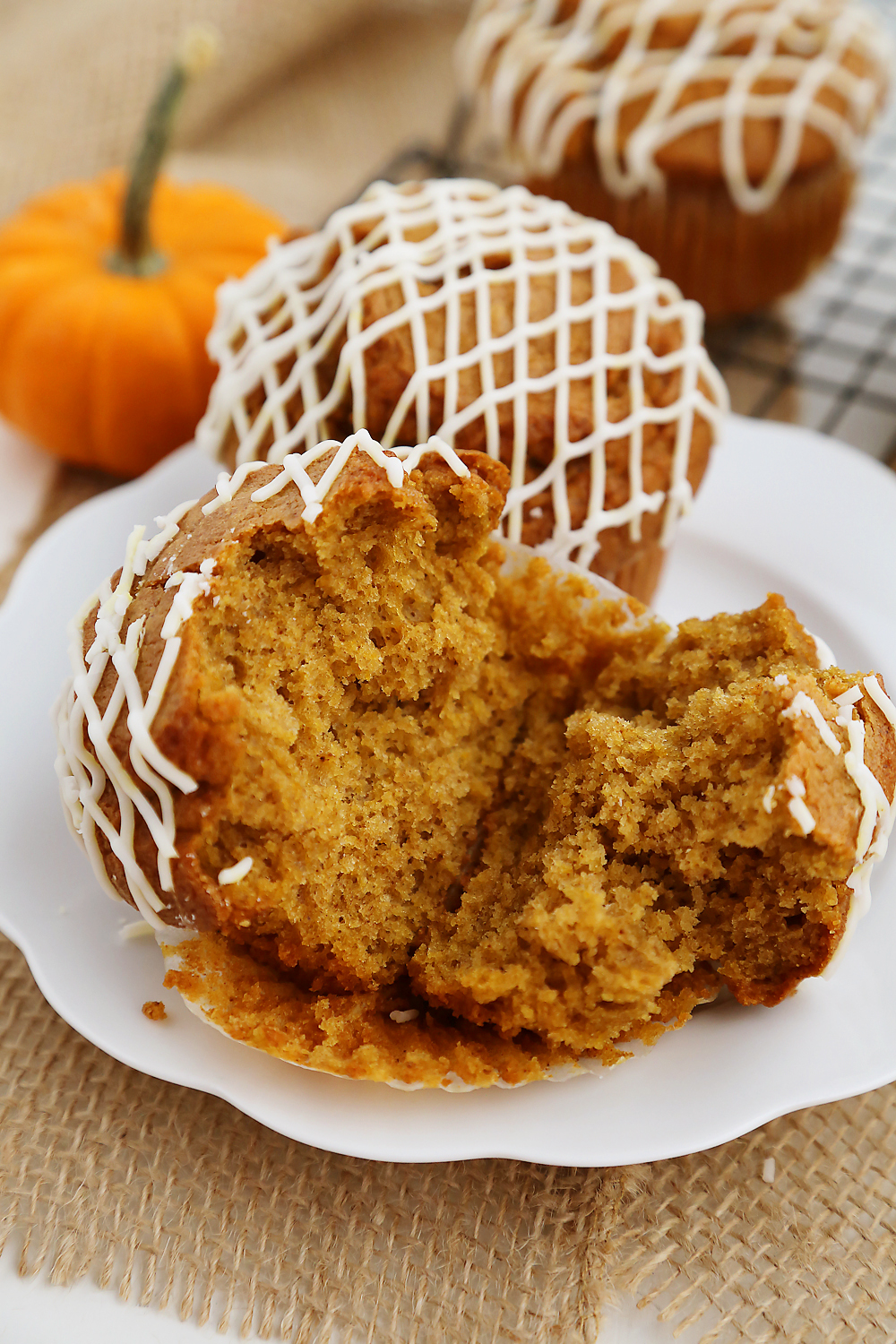 Since I baked and glazed the muffins in advance of our girls' get-together, our morning meal was no sweat! They are so easily made with one of my new favorite mixes, the Pillsbury Pumpkin Quick Bread & Muffin Mix. The first time I used the mix, I baked a delicious pumpkin cheesecake quick bread that was too quickly devoured to share (promise I'll try again!). And then, these mouthwatering pumpkin muffins with a kick of ginger and molasses spice! Clearly, we have a winner with this one. Super versatile, easy and fool-proof. A must when you can be a fool in the kitchen, like me.
Want to make your own? Check out the recipe below. But, I'll give you the quick deets! Whip up your batter in a big bowl with the dry mix, milk, oil, eggs, molasses and spices. Pour into your muffin cups, and let your oven do the work. Meanwhile, set a little pot of butter to melt and bubble. Then, remove it from the heat and whisk in your powdered sugar, milk and vanilla. Voila! Glaze away, as you do. If you want to get fancy (the easy way), pour your glaze into a fine-tipped squeeze bottle and trace across the cooled muffins.
These pumpkin gingerbread muffins are perfect for lazy weekends, church or school bake sales, and homemade gifts from the heart. Every bite is so soft, fluffy and begging to be paired with a hot coffee or tea. Perfect for a chilly fall or winter morning!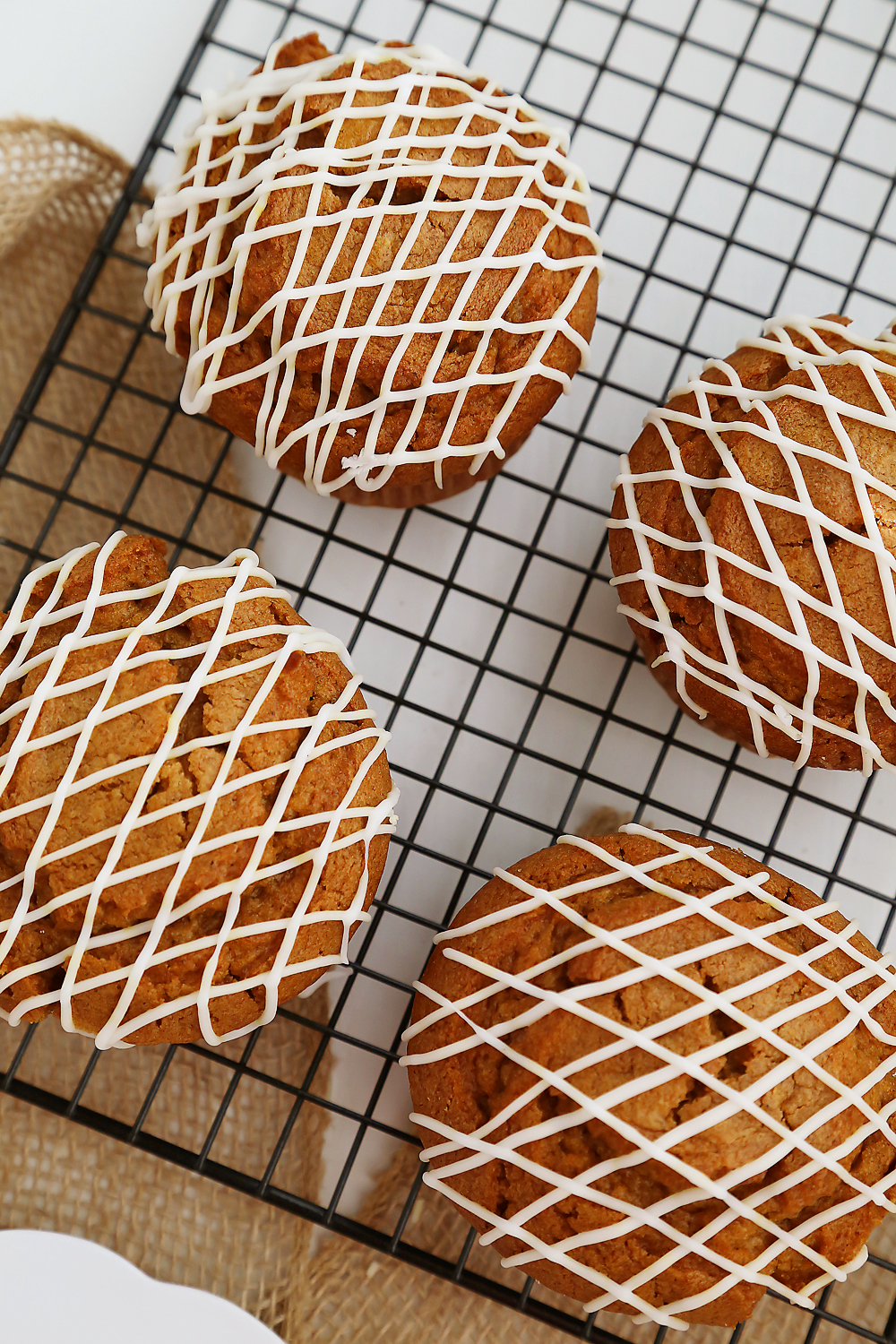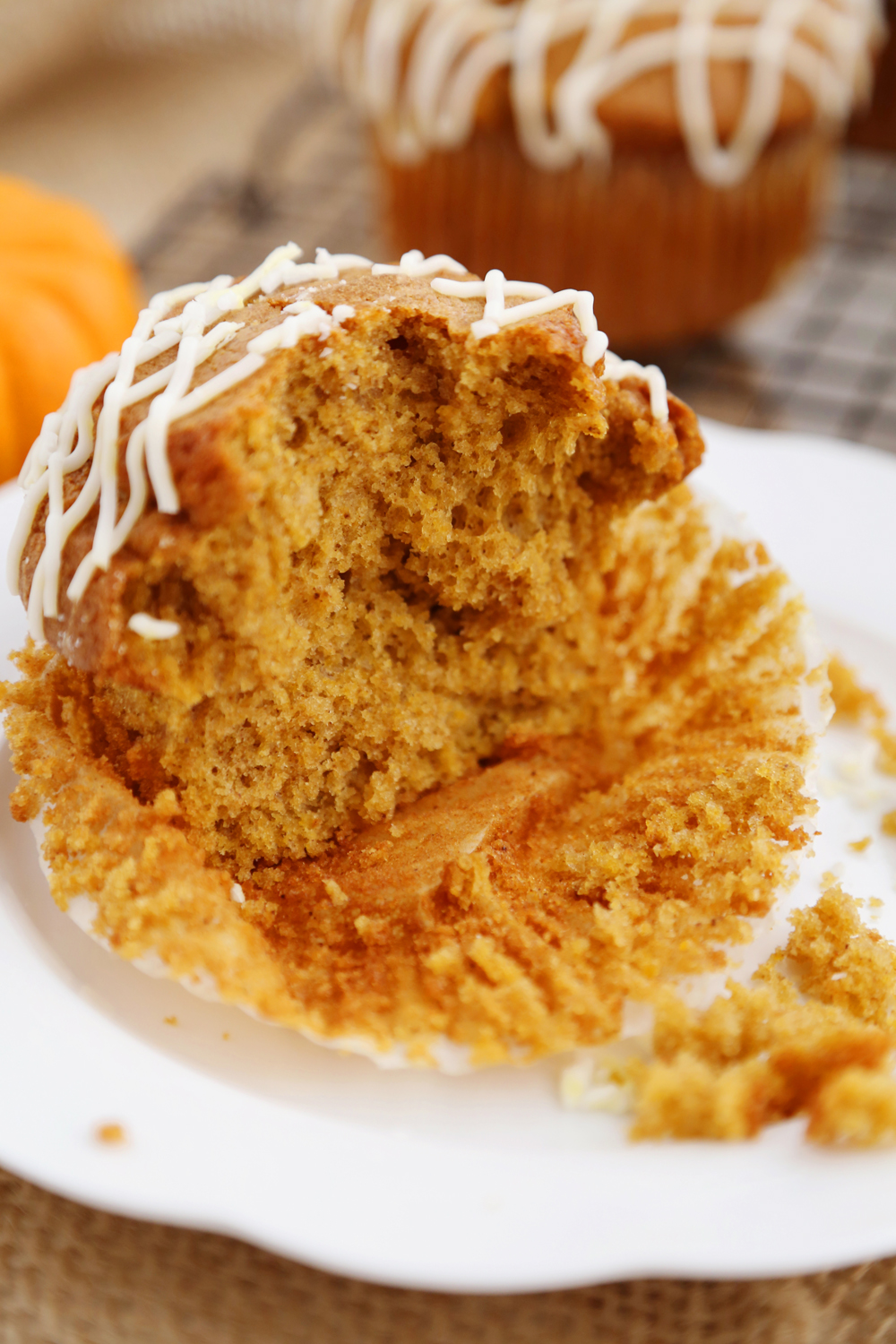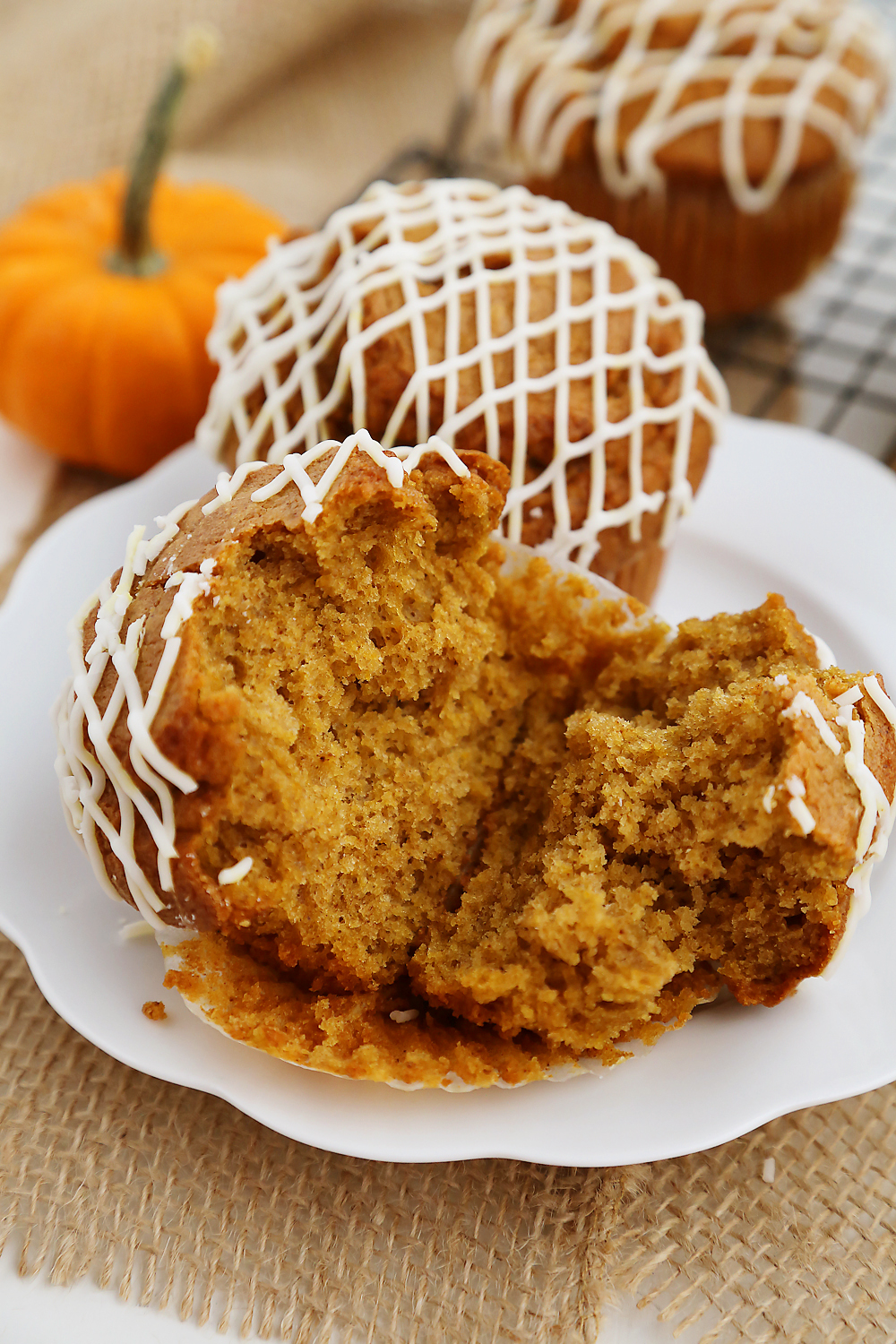 Vanilla Glazed Pumpkin Gingerbread Muffins
Ingredients
For the Pumpkin Gingerbread Muffins:
For the Maple Glaze:
2 Tablespoons butter
1 cup powdered sugar
1 teaspoon vanilla extract
1-2 Tablespoons milk
Instructions
For the Pumpkin Muffins:
Preheat oven to 350 degrees F. Place paper liners into cups of a 12-cup standard-sized muffin tin.
In a large bowl, with an electric mixer, combine all muffin ingredients and mix until well blended. Fill muffin cups 3/4 full.
Bake for 15 to 20 minutes, or until toothpick inserted in center comes out clean. Cool 15 minutes. Remove from pan. Let cool completely.
For the Glaze:
Melt butter in a small saucepan. Remove from heat. Whisk in powdered sugar and vanilla. Add milk, a little at a time, to achieve desired consistency. Glaze muffins with desired method (I used a squeeze bottle to decorate mine), or invert tops of muffins into glaze. Place on a flat surface and refrigerate to allow glaze to set.
Enjoy!