Super soft, chewy, easy to make and irresistibly gooey! A winning combination of our two all-time favorite cookies. Pure bliss served warm with vanilla ice cream!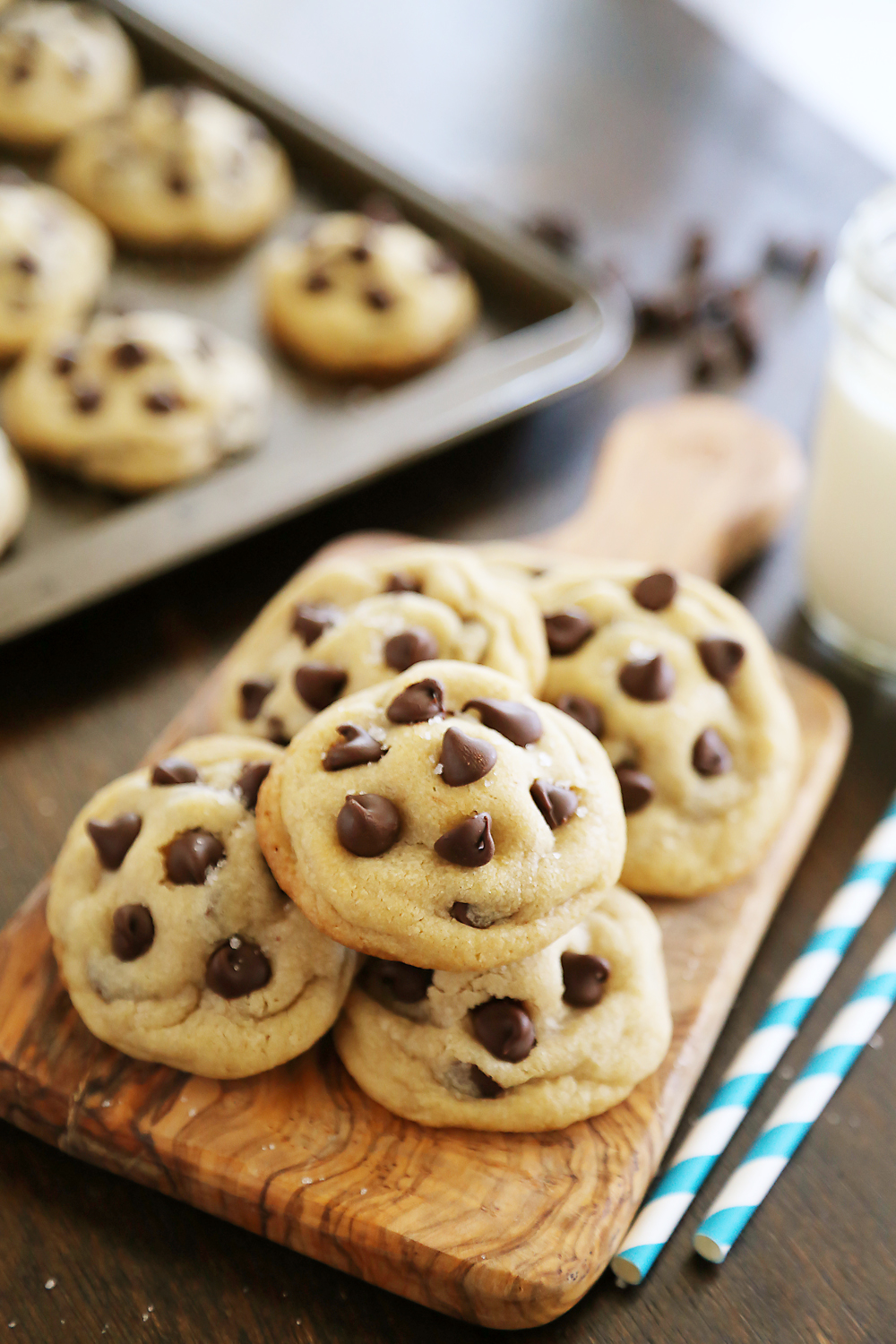 We made it to Friday, y'all! For that, we deserve a cookie. Or two. Or, how about a dozen? But not just any cookie. For your cookie cravings and chocolate lovin' heart, there is nothing better than a batch of these babies. THIS is is the end of all chocolate chip cookies. Because they're soft, chewy and warm. They're stuffed with caramel. Topped with flaky sea salt. And baked with a whole lotta love.
In other words, I have made these so many times, for so many people, that I've memorized the recipe. After pulling these perfect cookies hot out of the oven a few dozen times, you will, too!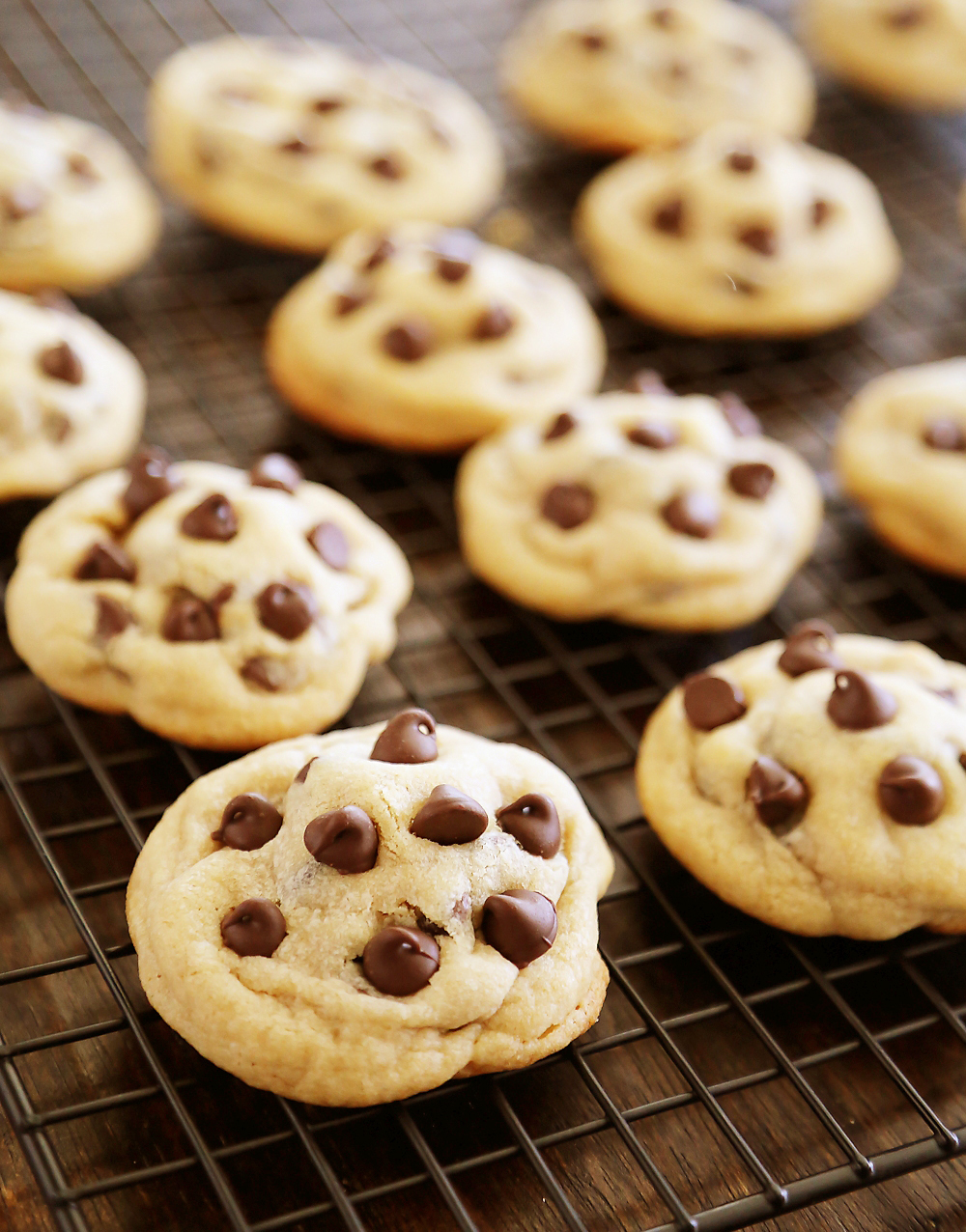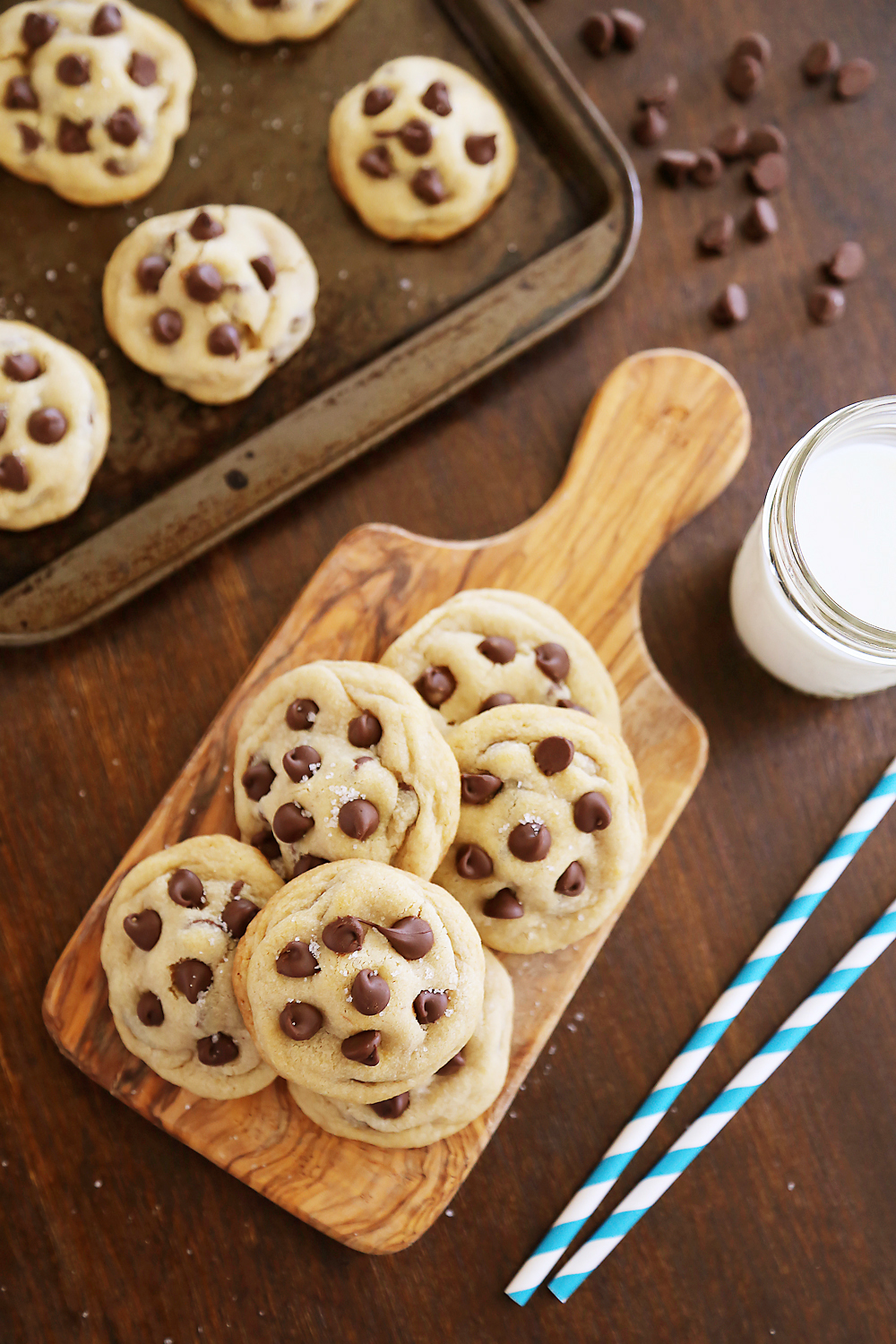 For years, our go-to comfort cookie for all occasions (and many non-occasions; i.e., loafing on the couch) have been my Sea Salt Caramel Stuffed Snickerdoodles. Friends rave about them. Family sneakily snags a stack when they think no one's looking. Everyone I know loves them. But, I wanted to create something equally enjoyable for the chocolate lovers, too!
The natural next step? Combining the two best cookies on earth! My Best-Ever Chocolate Chip Cookies were calling my name, but I wasn't just in the mood for any ole' cookie. It was a crappy Monday and I needed a COOKIE. So, I stuffed them with a soft caramel candy and sprinkled on sea salt as they sizzled on the countertop, hot from the oven.
BLISS.
You just have to taste these to believe them. They're rich, gooey and full of melt-in-your-mouth golden deliciousness. Bake a batch to make your weekend wonderful!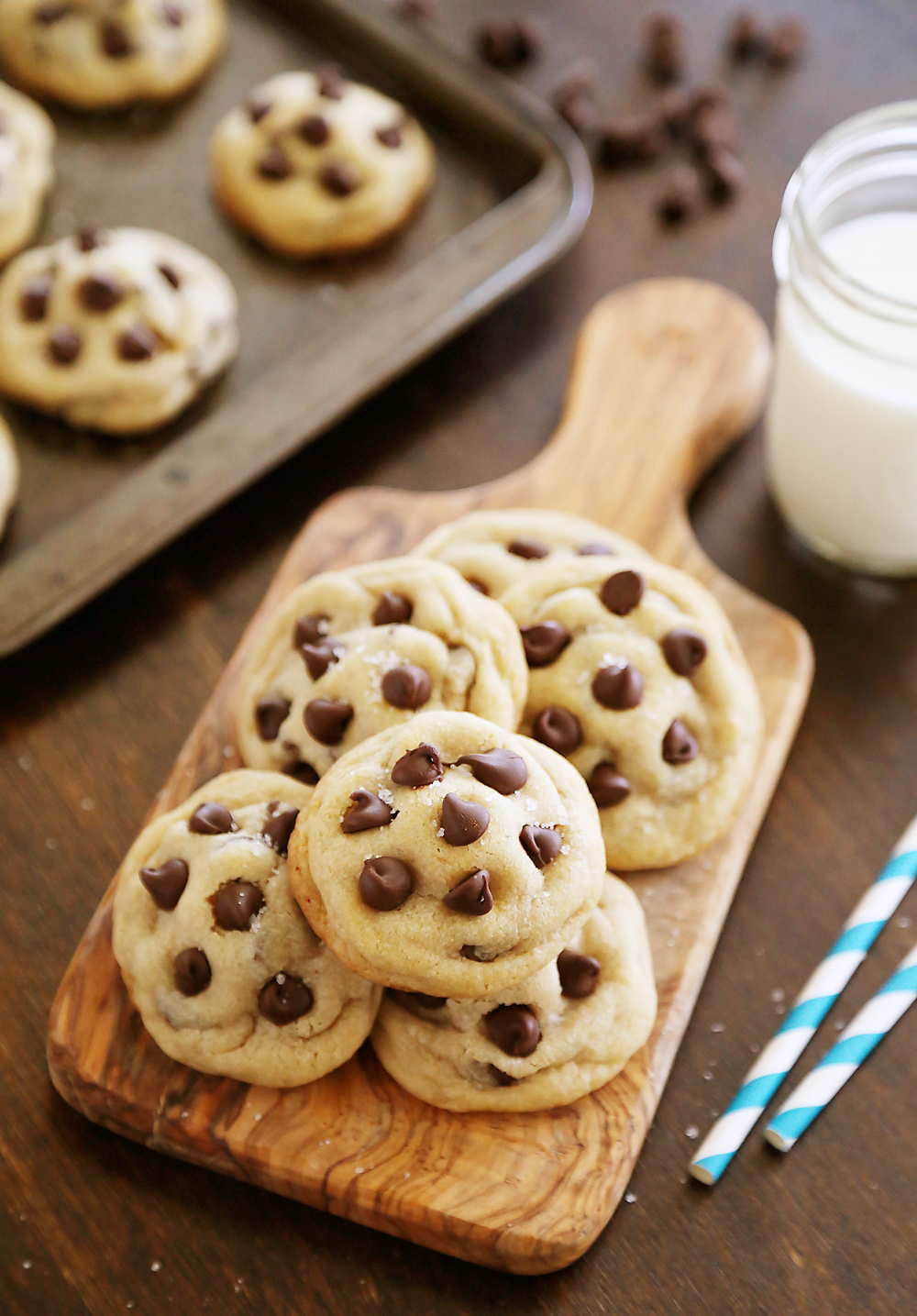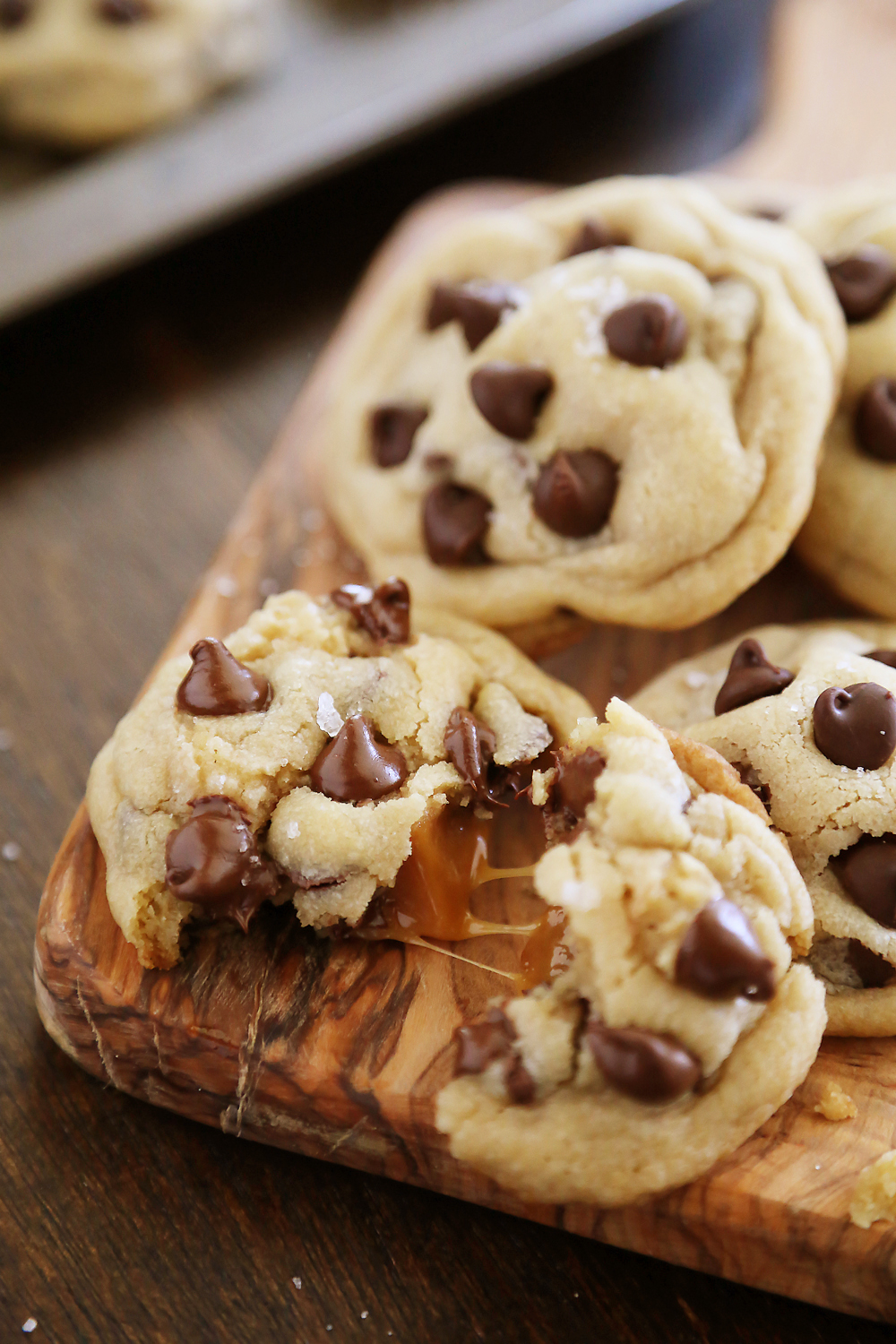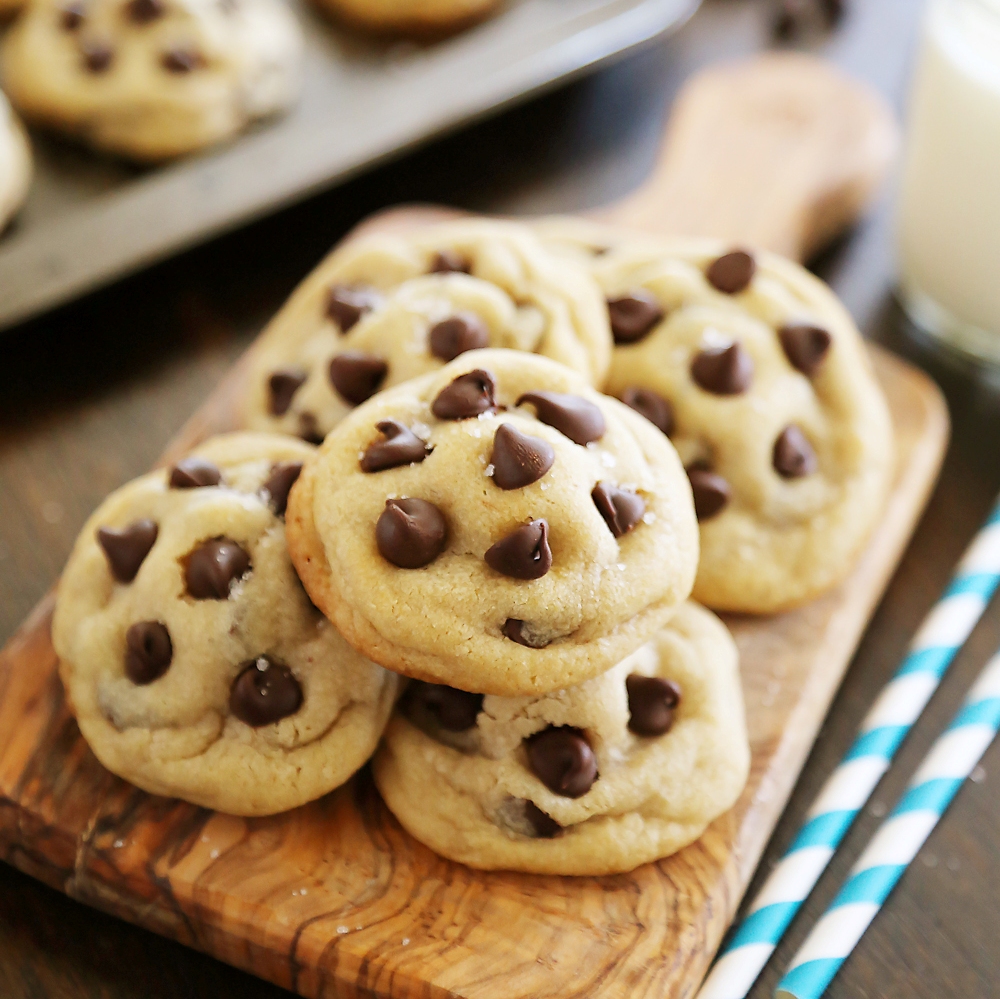 Soft 'n Chewy Caramel Stuffed Chocolate Chip Cookies
Ingredients
2 cups all-purpose flour
2 teaspoons cornstarch
1 teaspoon baking soda
1/2 teaspoon salt
1/2 cup 1 stick + 6 Tablespoons unsalted butter, softened
3/4 cup light brown sugar
1/4 cup granulated sugar
1 large egg
2 teaspoons vanilla extract
1 cup semisweet or milk chocolate chips
20 soft caramel candies, such as Kraft, unwrapped
Sea salt, for sprinkling
Instructions
Preheat oven to 350 degrees F. Line a large baking sheet with parchment paper; set aside.
In a medium bowl, whisk flour, cornstarch, baking soda and salt. Set aside.
In a separate large bowl, or the bowl of your stand mixer fitted with the paddle attachment, beat butter and sugars until light and fluffy. Add egg and vanilla extract. Add flour mixture, mixing until completely combined. Do not over-mix. Fold in chocolate chips.
Roll 2 Tablespoons cookie dough into a ball. Tuck 1 caramel candy into the center of each dough ball. Reform into a ball and place on prepared baking sheet.
Bake for 8-10 minutes, until edges are slightly golden brown. (The cookies will not look fully baked, but they will resume baking while cooling on baking sheet.)
Remove from oven and let cookies rest on baking sheet for 10 minutes. Dot with additional chocolate chips for a finished look. Sprinkle with sea salt. Transfer to a wire rack to cool completely.
Enjoy!