Tender crisp carrots with butter, brown sugar and nutmeg make the perfect one-skillet side dish! Serve with roasted chicken, baked ham, or any of your favorite comfort meals.
Spring has sprung in Texas! Here, March starts off frosty and sweeps into April with a beautiful breeze. It's the loveliest time of year to walk the trails, pick wildflowers, sip cocktails in a sundress, and picnic in the grass. The warm sun and chattering birds are enough to melt anyone's cold winter bones. There is nothing not to love about pulling open the windows and pushing your winter clothes into a storage bin.
Spring for president!
The season also brings about a great excuse to start cooking healthy, colorful dishes! Carrots are a big-time favorite in this household – even baby's on board. And, what's not to love? We enjoy experimenting with tender, crisp and sweet spring carrots year round. For this recipe, I combined them with butter, honey brown sugar and earthy nutmeg for an easy, Easter-friendly side dish.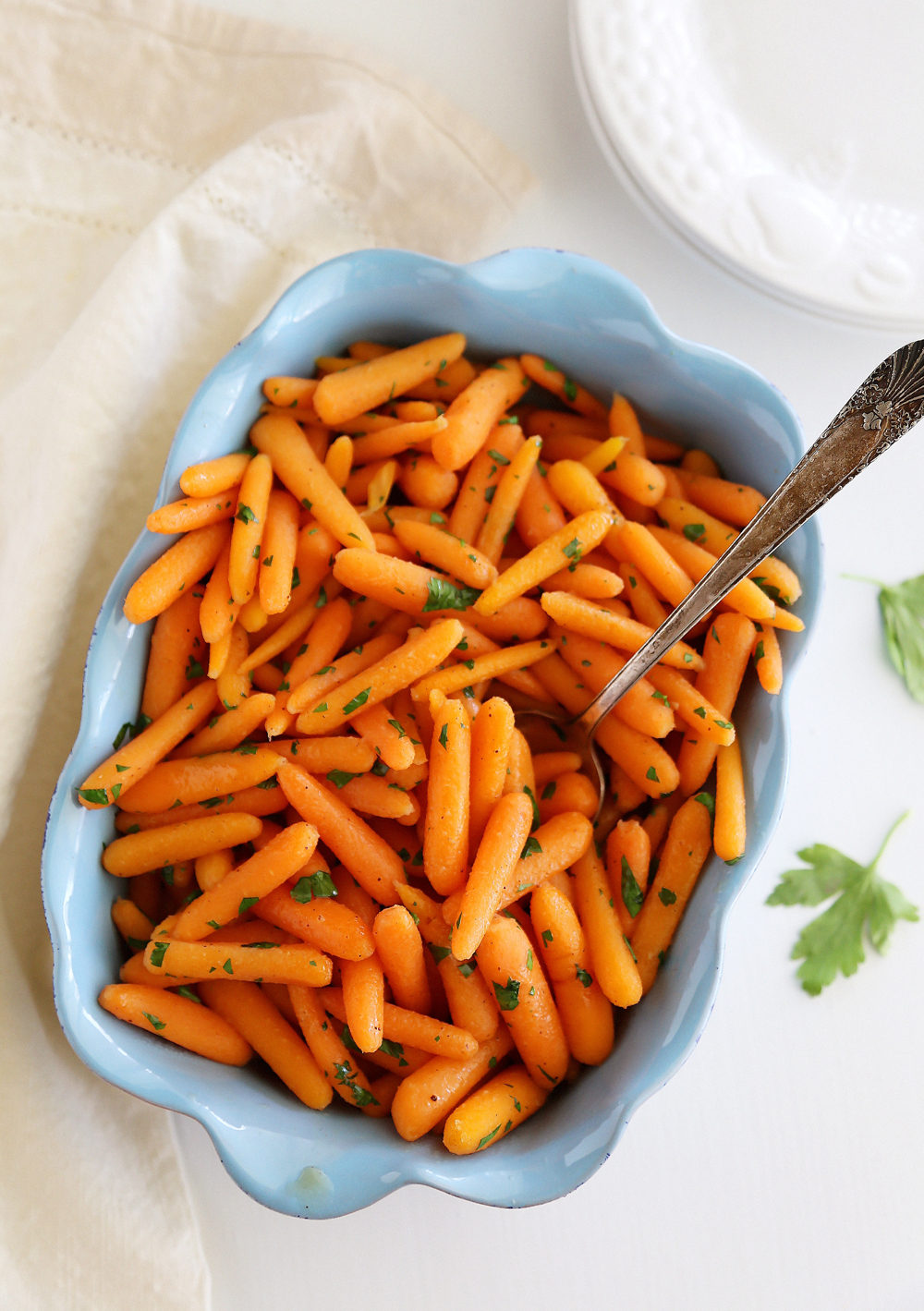 All you do is this: Toss your baby carrots and a few pinches of salt into a large skillet. Pour 2 cups of water and a cup of Holland House White Cooking Wine (my longtime favorite) over the carrots and bring it to a bubble. Using the white cooking wine really tenderizes the carrots and infuses them with great flavor and a slight tang. A perfect complement to the sweet, sticky honey-butter glaze! Having a cooking wine on hand is so convenient, too, because you can just store it in your cabinet when you're done cooking. It costs much less than a bottle of wine, too!
These carrots are delicious served with roasted, baked or grilled meats, and would be especially perfect with a juicy Easter ham! These scrumptious salty-sweet carrots have been my go-to side for weeknight meals and impressive holiday feasts, so I know you will just love them.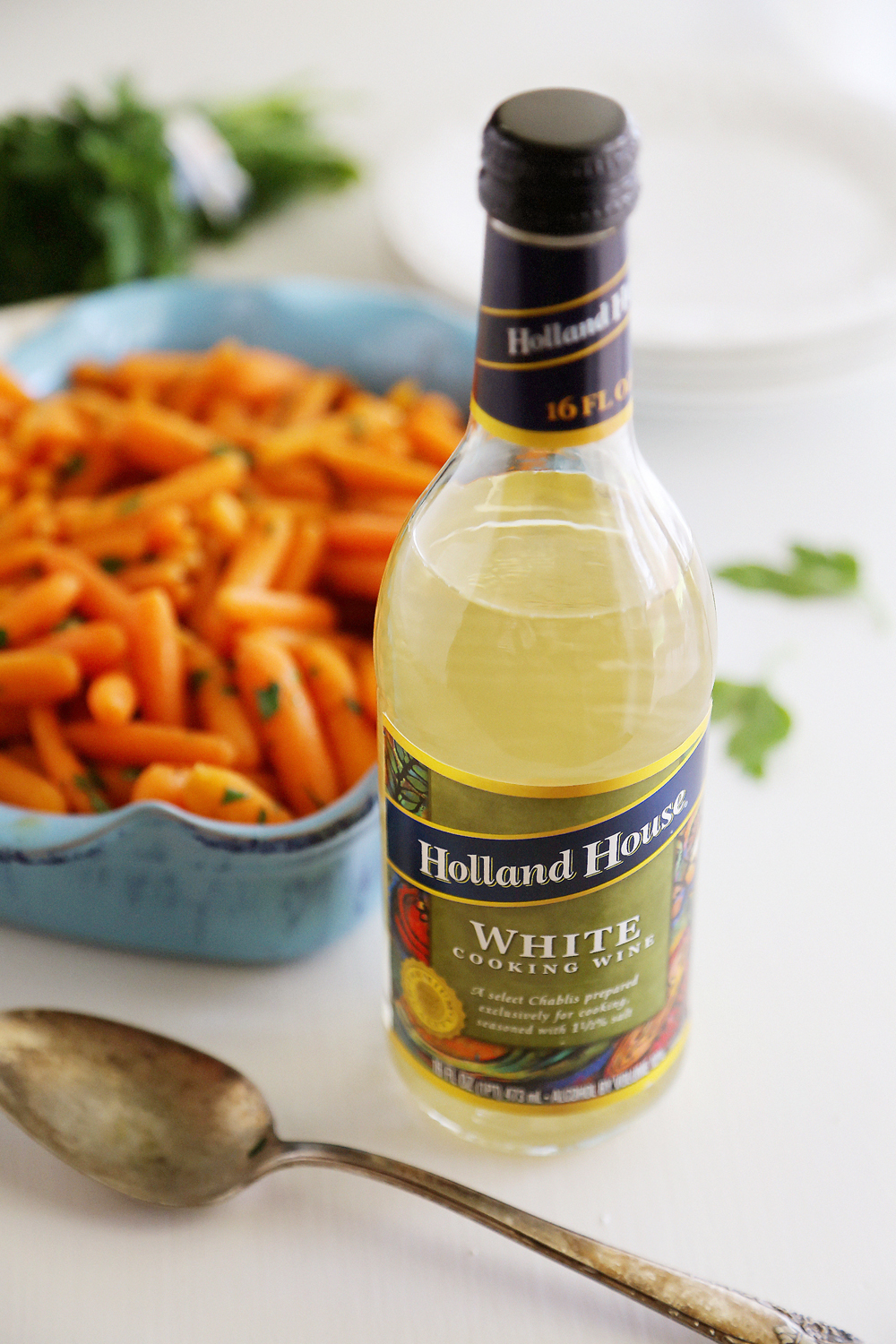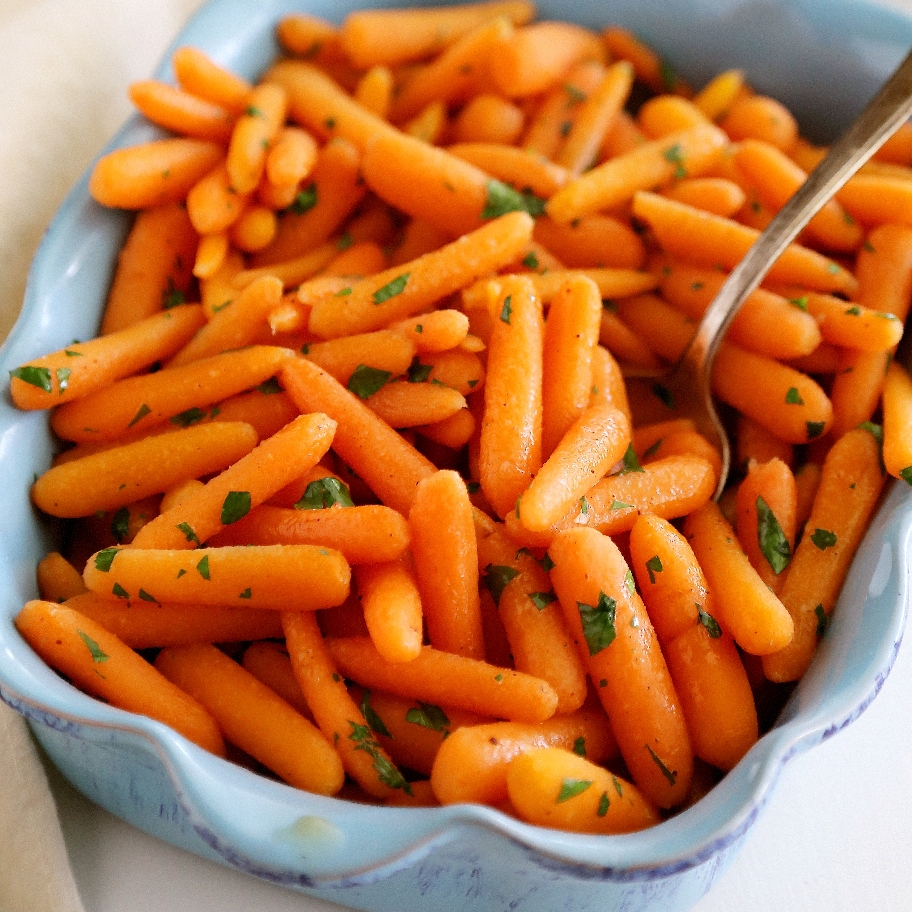 Honey-Glazed Baby Carrots
Ingredients
1 1/2 to 2 pounds about 4 cups baby carrots
2 cups water
1 cup Holland House White Cooking Wine
3 Tablespoons unsalted butter
2 Tablespoons honey
2 Tablespoons brown sugar
1/4 teaspoon ground nutmeg
Salt and pepper, to taste
Chopped fresh parsley, for garnish
Instructions
In a large skillet set to medium heat, add carrots. Pour water and cooking wine over carrots. Bring to a boil then reduce heat to medium-low. Cover and simmer for 10-15 minutes, or until carrots are tender. Drain any excess liquid. Place carrots in a separate dish; set aside.
In the same skillet, melt butter over medium-low heat. Add honey, brown sugar and nutmeg. Cook, stirring, until sugar is dissolved. Stir in carrots, coating well in butter-sugar mixture. Continue cooking, gently stirring, until carrots are hot and glazed. Remove from heat and stir in chopped parsley. Serve immediately.
Enjoy!