Serve up this creamy, zesty avocado lime rice with all of your favorite Mexican dishes. So easy, healthy and colorful. All that's missing is the margarita!
Though I love to serve zesty Mexican favorites like tacos and enchiladas, I'm always stumped about what to dish up on the side. Salad? Eh. Potatoes? Pass. Rice? Yea, but booorrrinnngg. I was looking for a way to jazz up rice that didn't involve a lot of time and a hundred seasonings. I mean, have you seen some of the recipes out there for Mexican rice?
Maybe for a crowd I'll go to that much effort, but we're talkin' weeknight meals here, people! It's gotta be easy peasy, or it's a no go.
Then it hit me – avocado rice! I've mixed creamy, luscious avocado into pasta before, why not rice? Combined with fresh lime juice, garlic and cumin powder, this avocado rice totally hits the spot for a standout side dish. If you've got the 6 ingredients and 10 minutes, you've got this oh-so-good Mexican rice done just in time for dinner.
Try it tonight!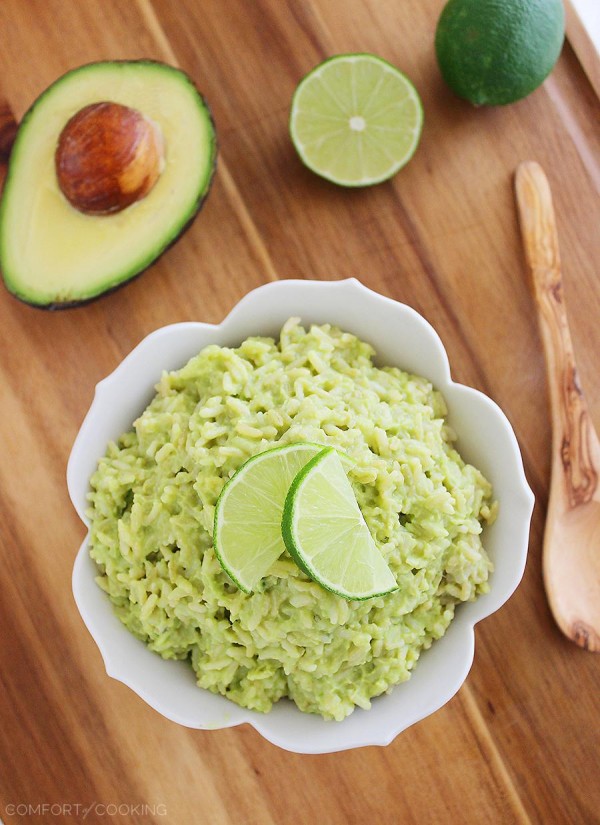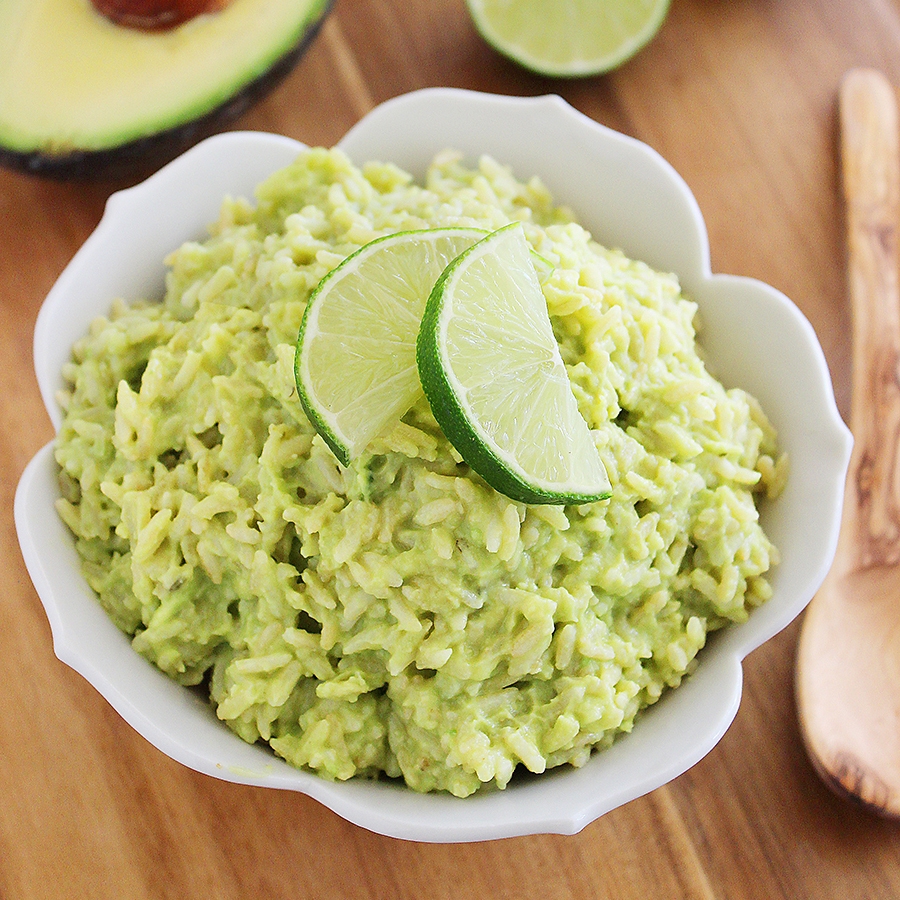 Avocado Lime Rice
Ingredients
4-5 cups cooked brown rice, preferably day old
2 medium ripe avocados
2 Tablespoons fresh lime juice
1/4 teaspoon ground cumin
1 clove garlic, minced
Salt and freshly ground black pepper, to taste
Instructions
In a large mixing bowl, mash avocados. Stir in lime juice, cumin and garlic. Season with salt and pepper, to taste. Stir in warm cooked rice and serve.
Enjoy!