This creamy, saucy and scrumptious pasta only needs 15 minutes and 3 ingredients to make! Serve it with salad and a glass of red wine, and dinner is done!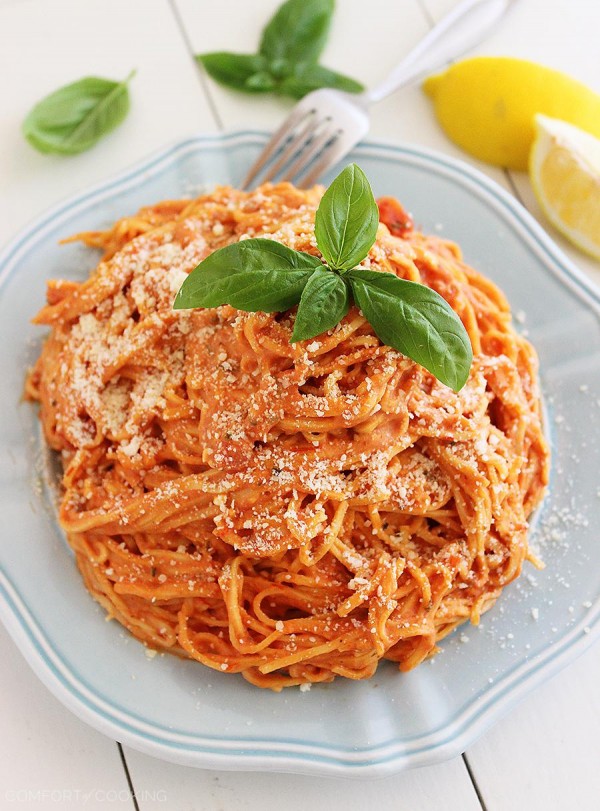 When you think of comfort, what comes to mind?
To me, it's a tall swirl of saucy, scrumptious pasta piled on a plate and sprinkled with Parmesan. A little basil to brighten up the color and flavor doesn't hurt, either. Even better if I have a glass of red wine and someone to share it with! The pasta, that is. Not the wine. Don't touch my vino, yo.
Pasta is a comfort food in many homes, and served alongside a big salad, it can be a healthy meal, too. As delightful this mounding plate of pasta is, it's not how I truly eat. I balance my comfort food cravings with a side of greens and smaller portions of the good stuff. Emphasis being on "try." Heh.
After all, good habits leave you more good leftovers!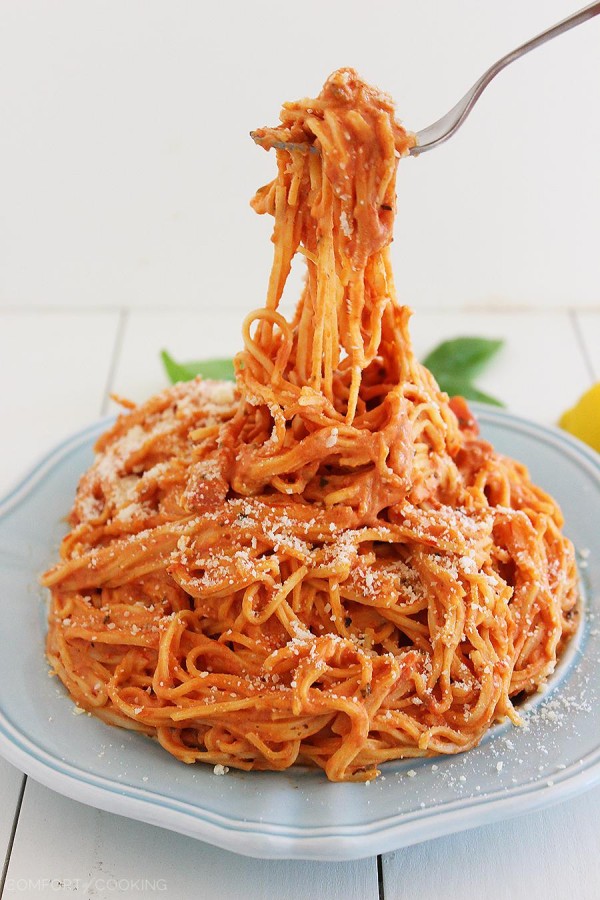 Everyone loves a pasta sauce from scratch (and here's my best recipe), but they probably also love a quick and easy weeknight meal. Around here, that's definitely the case. Though I used to love spending hours cooking from scratch, the Monday-thru-Friday reality is that it's just not realistic! Enter: my scrumptious, speedy solution for comfort food in a flash.
Just 3 ingredients and 10 minutes are all you need for this delicious pasta dinner. Choose your favorite pasta sauce (store bought or homemade), and simmer it with some light cream cheese. Boil your pasta and toss it all together – bada bing, bada boom. Dinner is served.
This pasta is perfect for school nights, weekend nights, or any night! Feel free to add whatever seasonings and additions you like, though. I love to serve this with fresh basil and lemon wedges – really amps up the tomato flavor!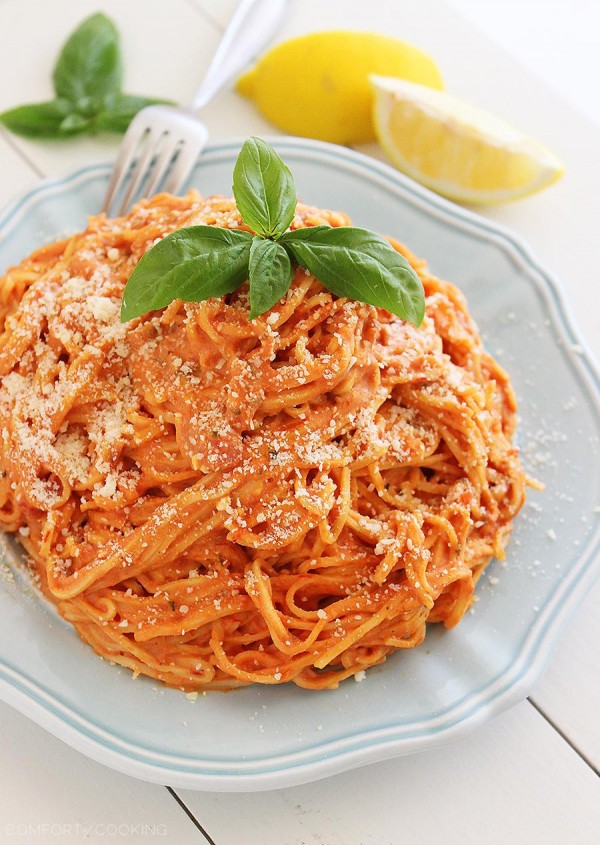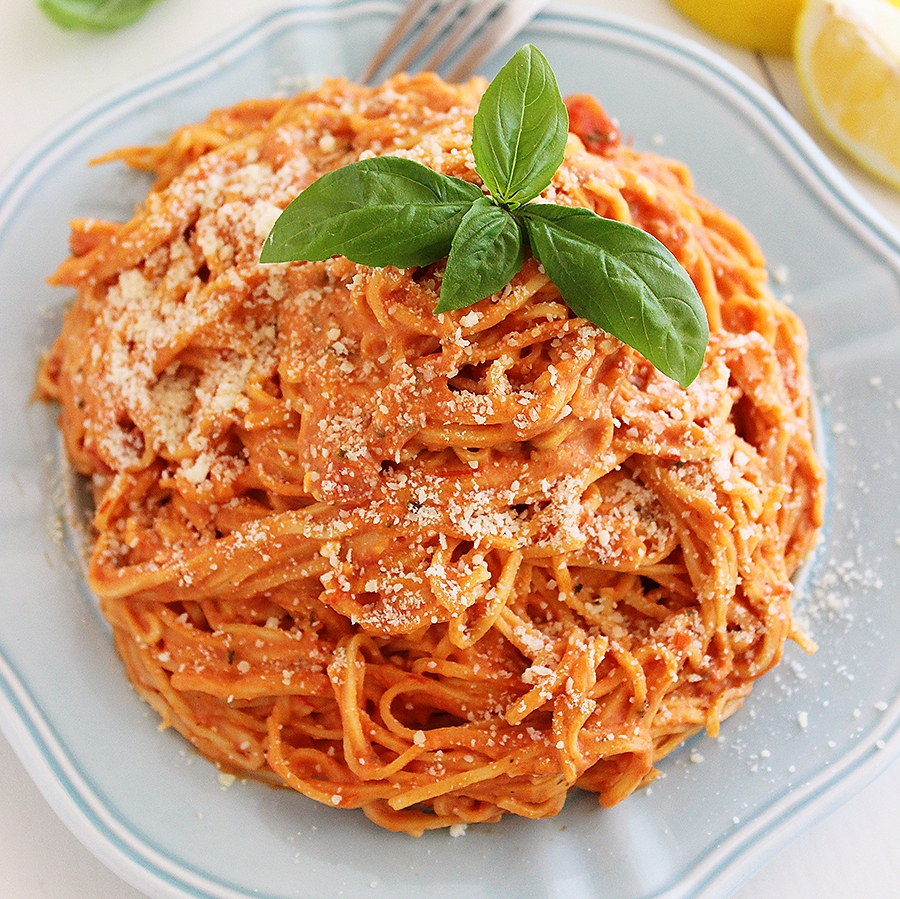 3-Ingredient Creamy Tomato Angel Hair Pasta
Ingredients
9 oz. refrigerated angel hair pasta
1 1/2 cups pasta sauce
3 oz. light cream cheese, softened
For serving, optional:
2 Tbsp. Parmesan cheese
Fresh basil
Lemon wedges
Instructions
Bring a medium pot of salted water to a boil. Add angel hair and cook according to package instructions, usually 1-2 minutes.
Meanwhile, add pasta sauce to a separate smaller pot. Bring to a boil and then reduce heat to simmer, covered. Stir in cream cheese until smooth.
Once pasta is cooked, toss with sauce. Scoop servings onto individual plates. If desired, sprinkle with Parmesan and basil, and serve with lemon wedges (lemon really amps up the tomato flavor.)
Enjoy!