Sometimes a bad day/week/month calls for an extra-buttery, soft chocolate chip cookie. Share one of these giant, gooey cookies, or just treat yourself! The dough is quick, easy and freezable too, for those future emergency cookie cravings.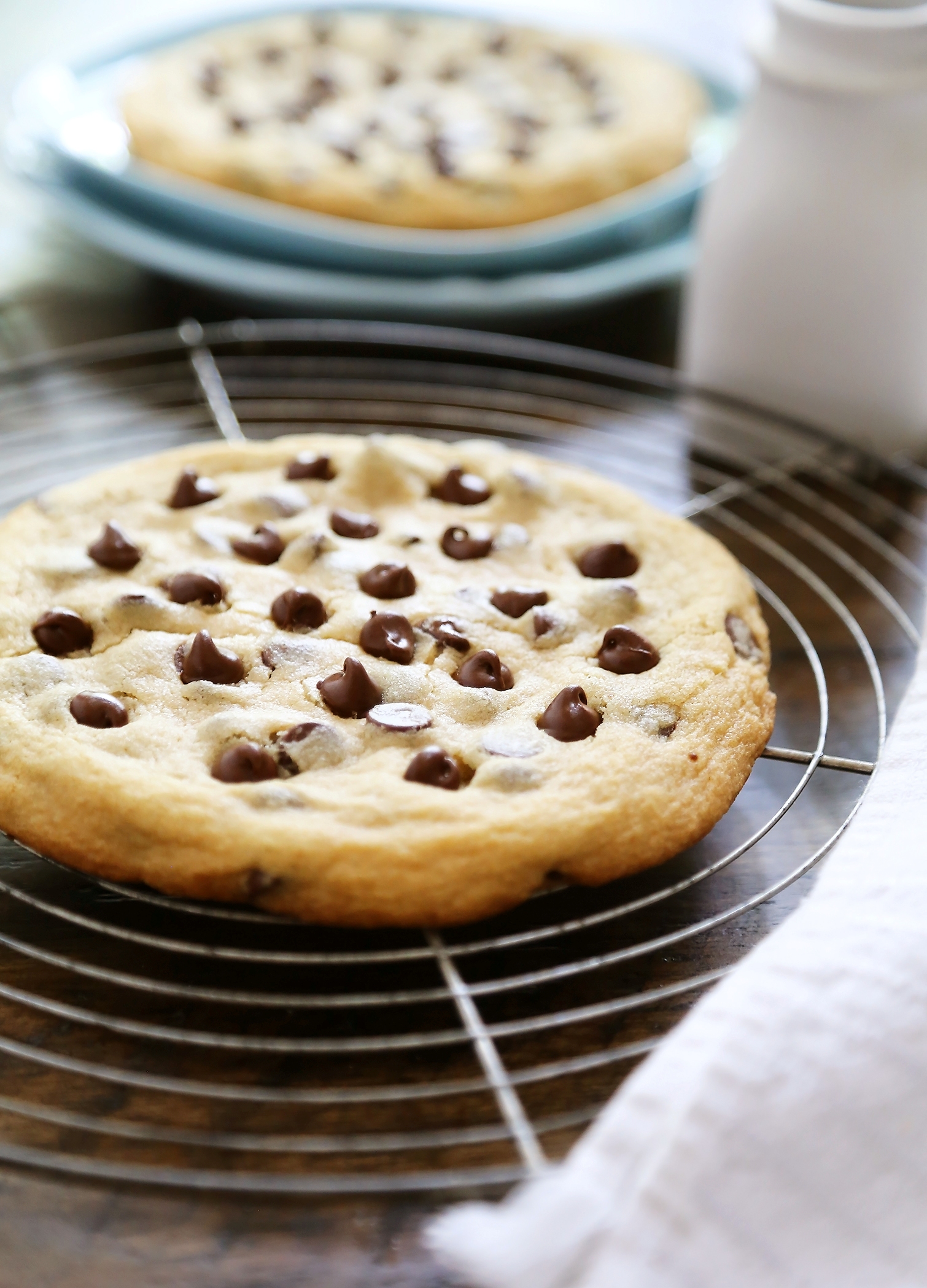 I'm a firm believer that no one is perfect, everyone is human, makes mistakes and deserves love (and cookies), and that everyone experiences difficulties in life. I don't idolize anyone, because they have all had challenges, heartaches, hard decisions to face and distressing news to bear. However, it's all in how we handle it and help ourselves come out the other side. I have had personal experience with loss, depression and disappointments in the past few months, which have lead me away from my website and on a journey of self care. It has been a long process to heal and become my happy, creative self again, but I feel I am bettering every day. I feel so rejuvenated to be back here and sharing with you, which has been an important puzzle piece missing in my life lately.
Though butter and carbs can't fix anything, it is perfectly fine to sulk for a little while, and pretend that they can. This post isn't meant to poke fun at feeling sad, just to offer a little something that might make you, or someone else, feel better. It may work only for a moment, but try baking a cookie for a friend, offering a hug, and lending your ear, and see them light up. Someone I love dearly had a bad day recently, and my first thought was (really) – "I need to make an emergency cookie!" and began tearing through my pantry for ingredients. That's just how my head works, I guess.
Twenty minutes later, it was hot and ready for delivery. They loved every morsel, we had a hug, and they talked out their troubles. And after, their smile warmed me to the core. Kind of like a gooey, soft chocolate chip cookie.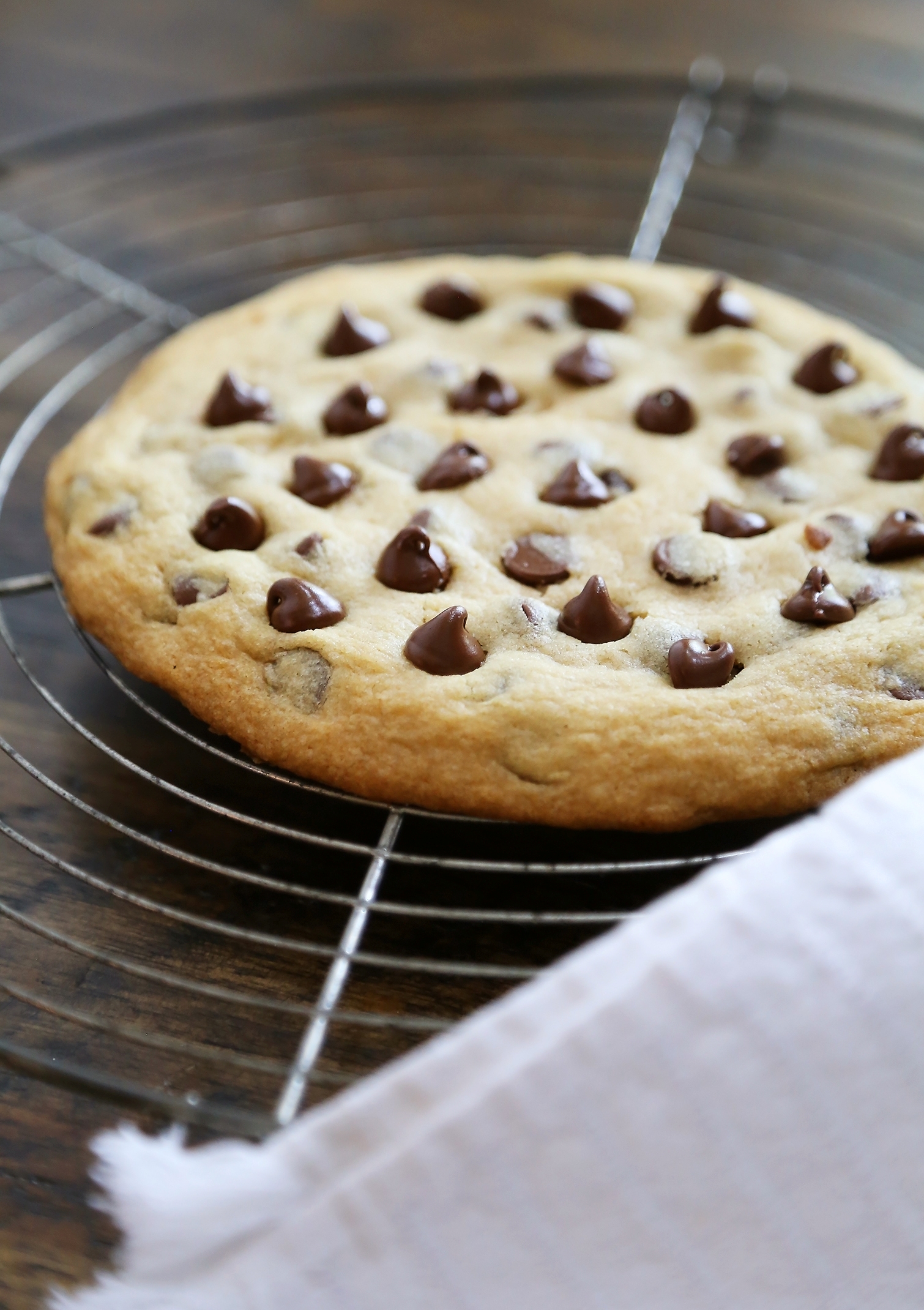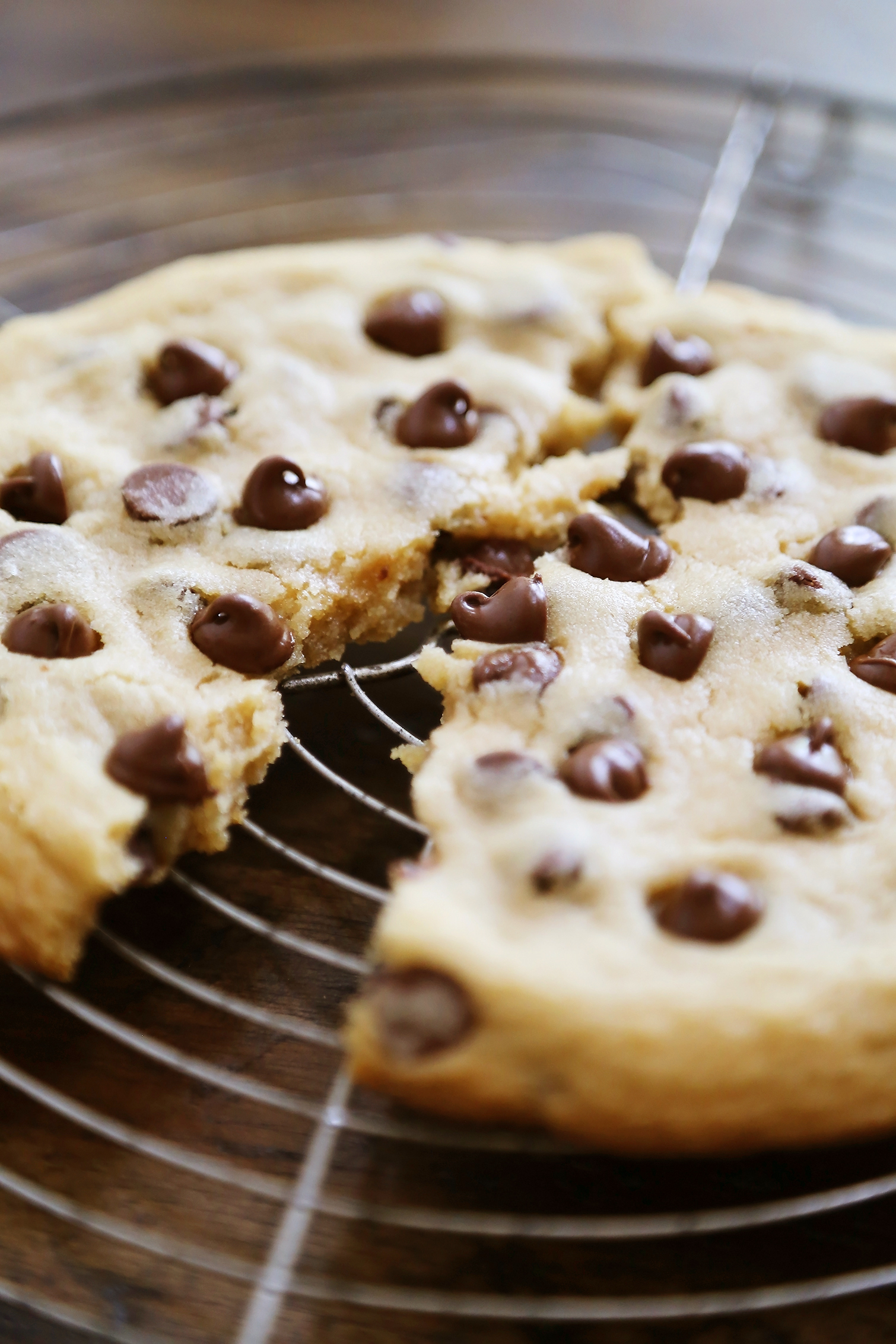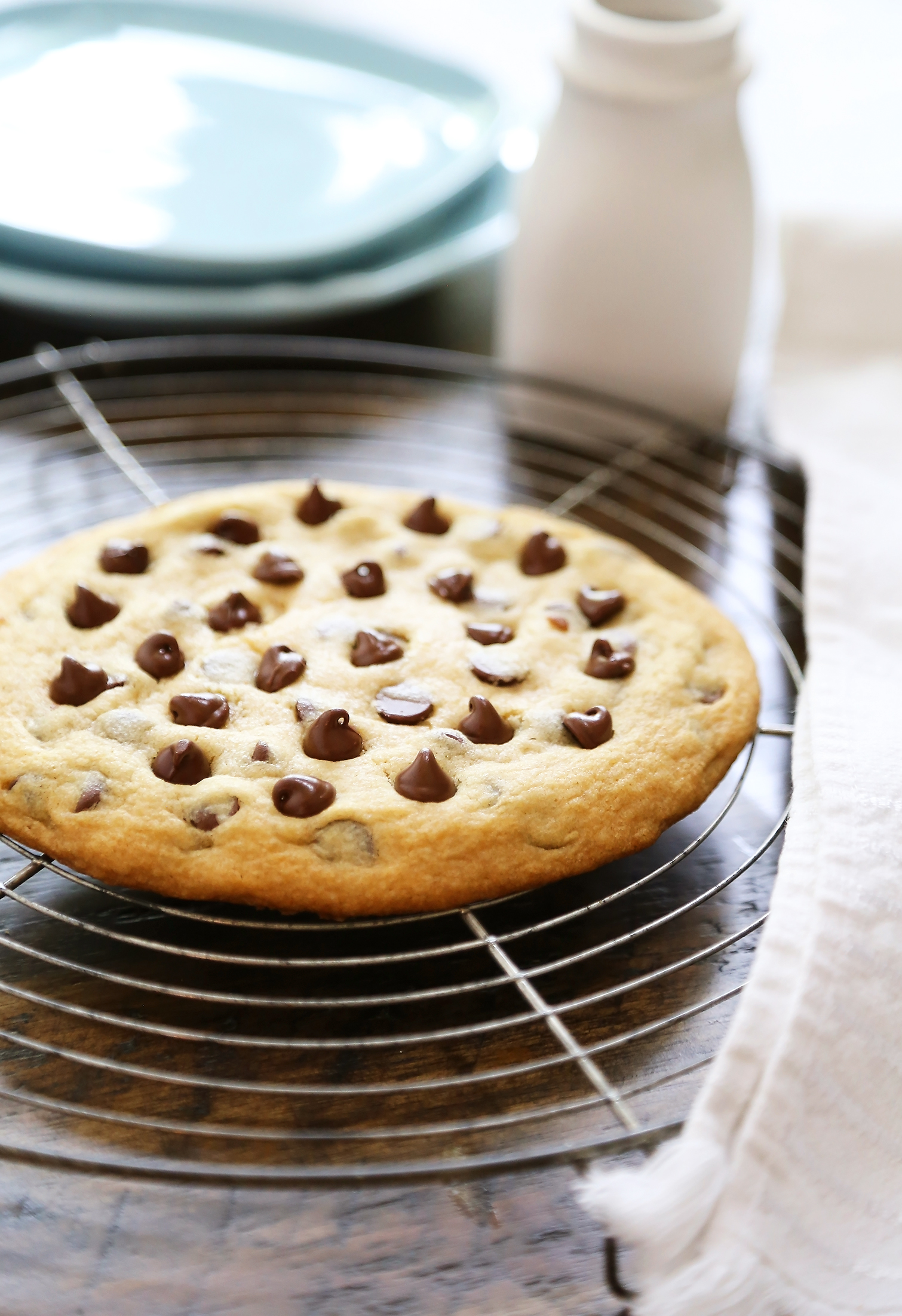 This cookie dough recipe is based on my most popular cookie, the Best-Ever Soft and Chewy Chocolate Chip Cookie. Which, honestly, I haven't strayed from since I started baking them 4 years ago. They are just AMAZING. My husband requests them weekly. I don't oblige, because I don't want to be found covered in cookie crumbs in a corner somewhere. Truly, these are best-ever, ride-or-die, never-gonna-give-you-up good. I will make these cookies for my grandchildren.
You can make about 8 standard sized cookies using this recipe, or if you're unreasonable like me, two giant cookies. And then you need to top them with vanilla bean ice cream, because let's just live our best lives. It's been a bad day, and that calls for sugar on top of sugar.
These are easy to make, and you can freeze the dough to bake later, if you'd like.
Bake up a batch and watch your bad day turn good. The cookie edges become perfectly golden crisp, while the center is gooey pool of warm, buttery brown sugar goodness. It's basically giant cookie heaven, and perfect for sharing with someone you love. Or, just enjoy your own secret cookie fest. I won't tell.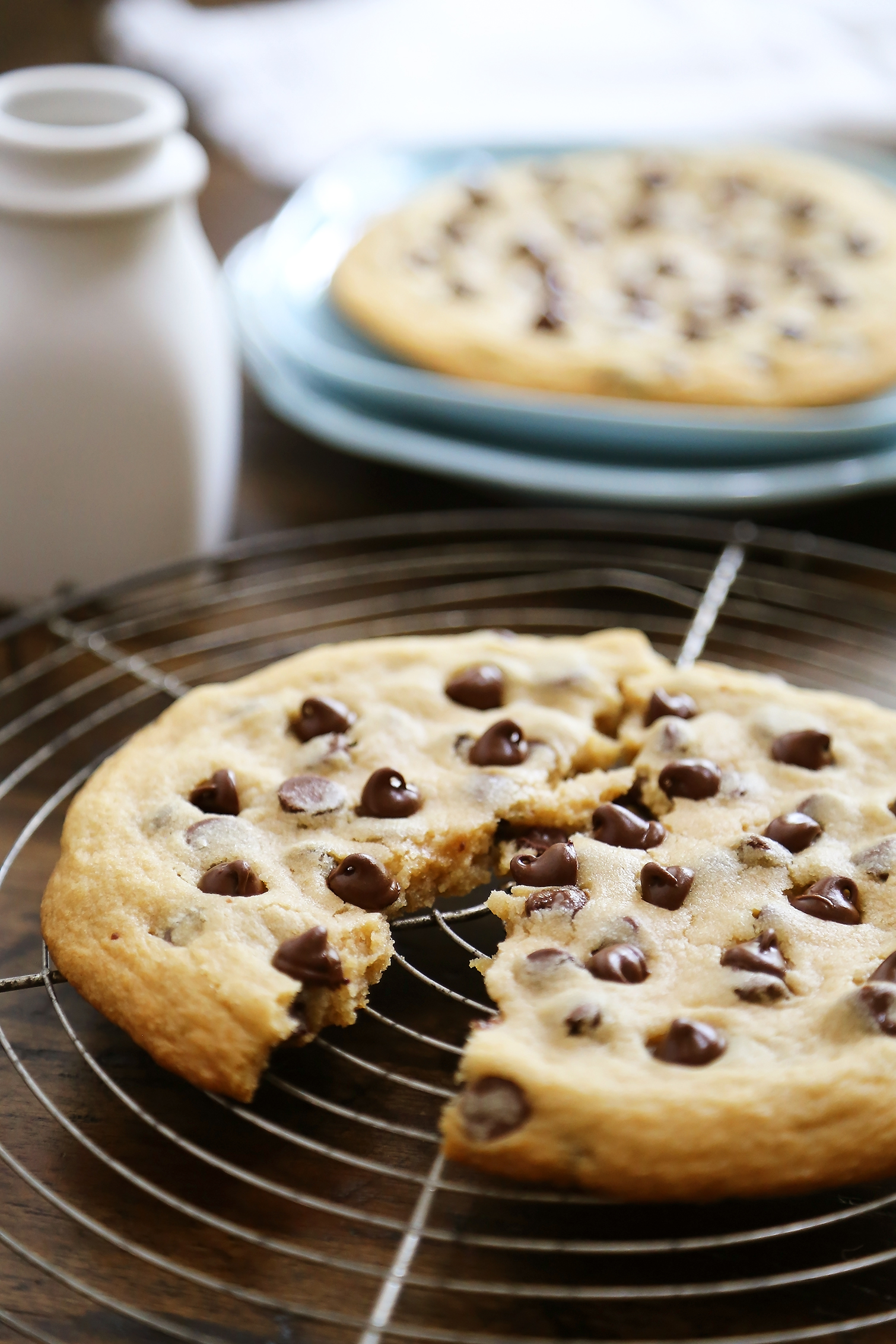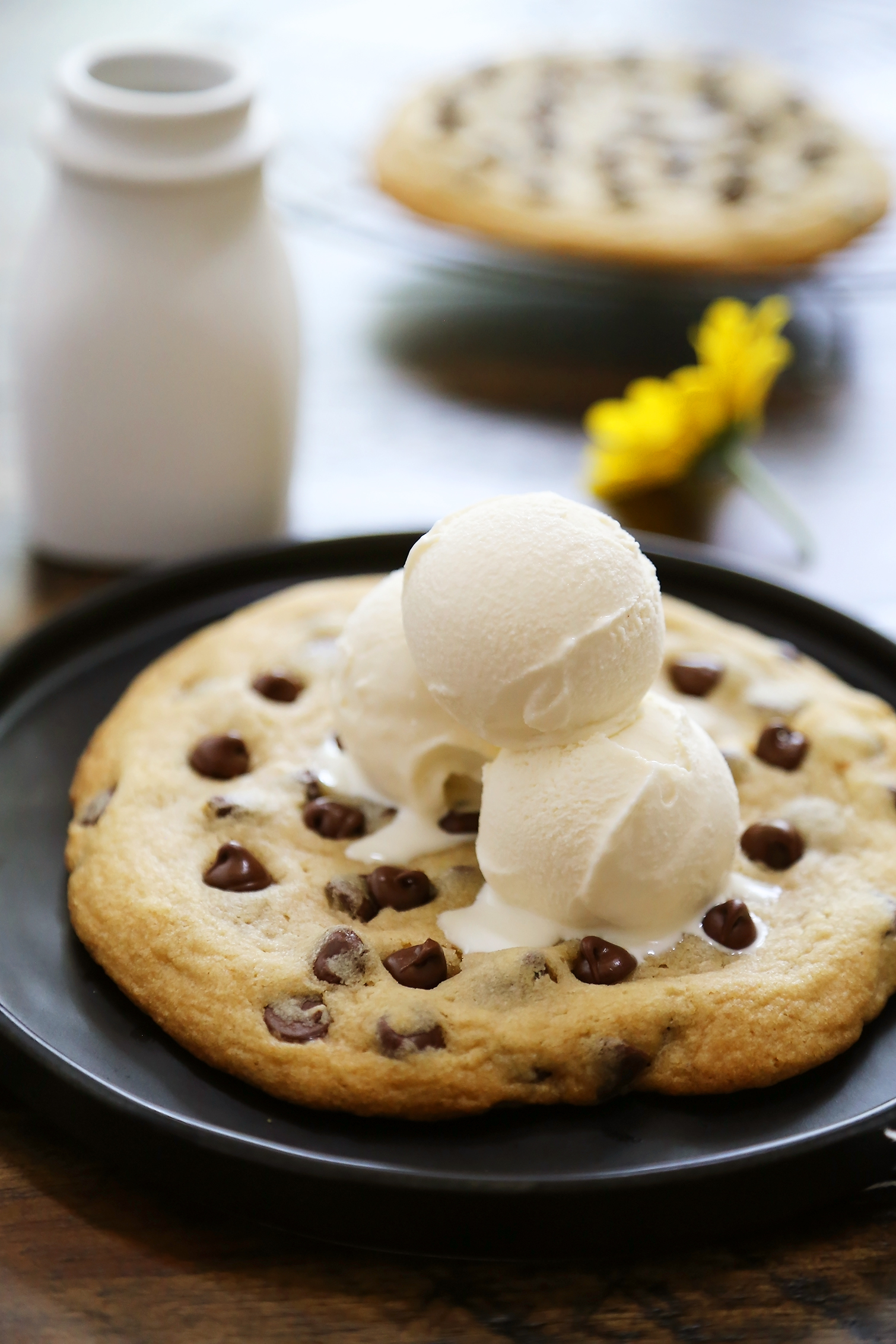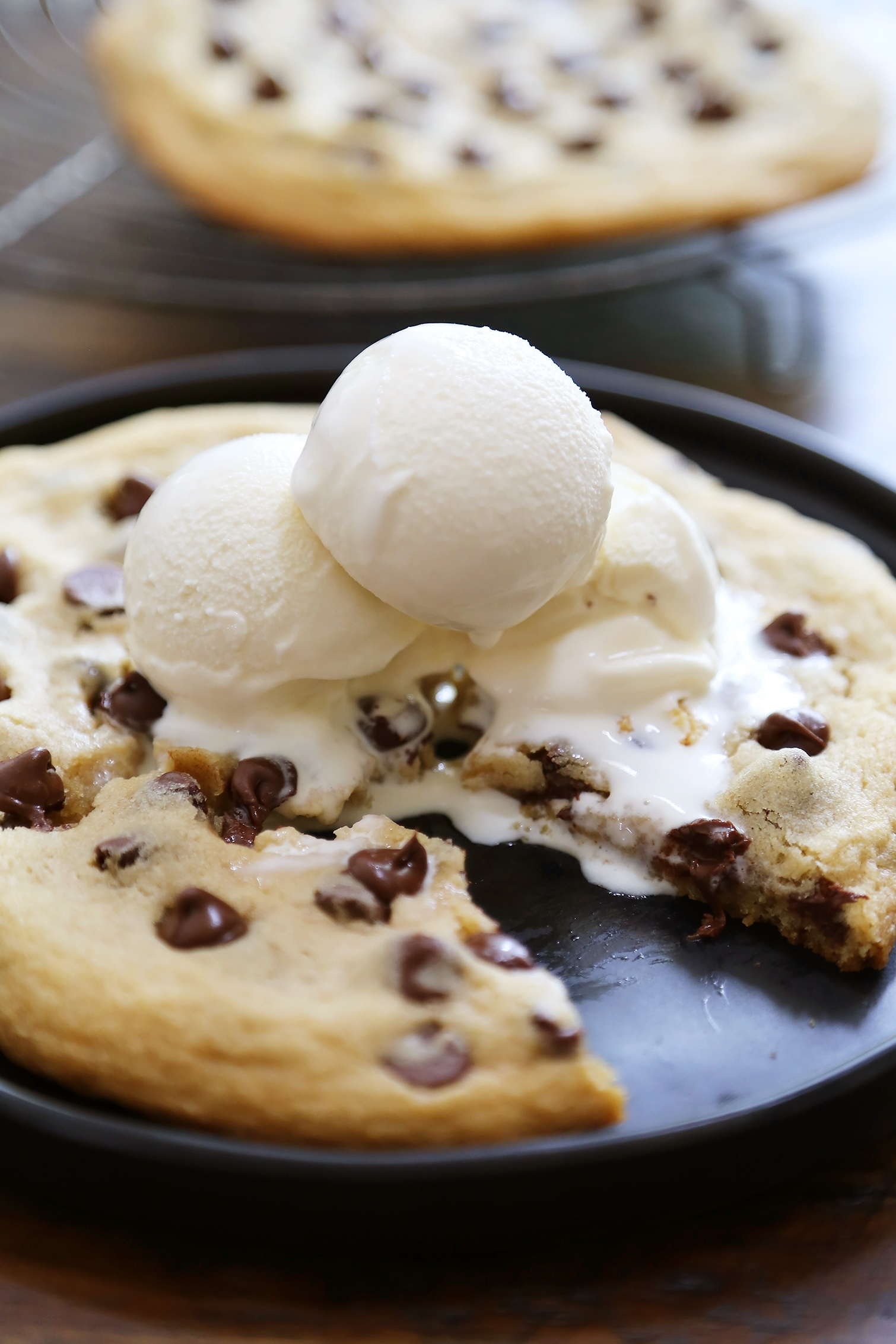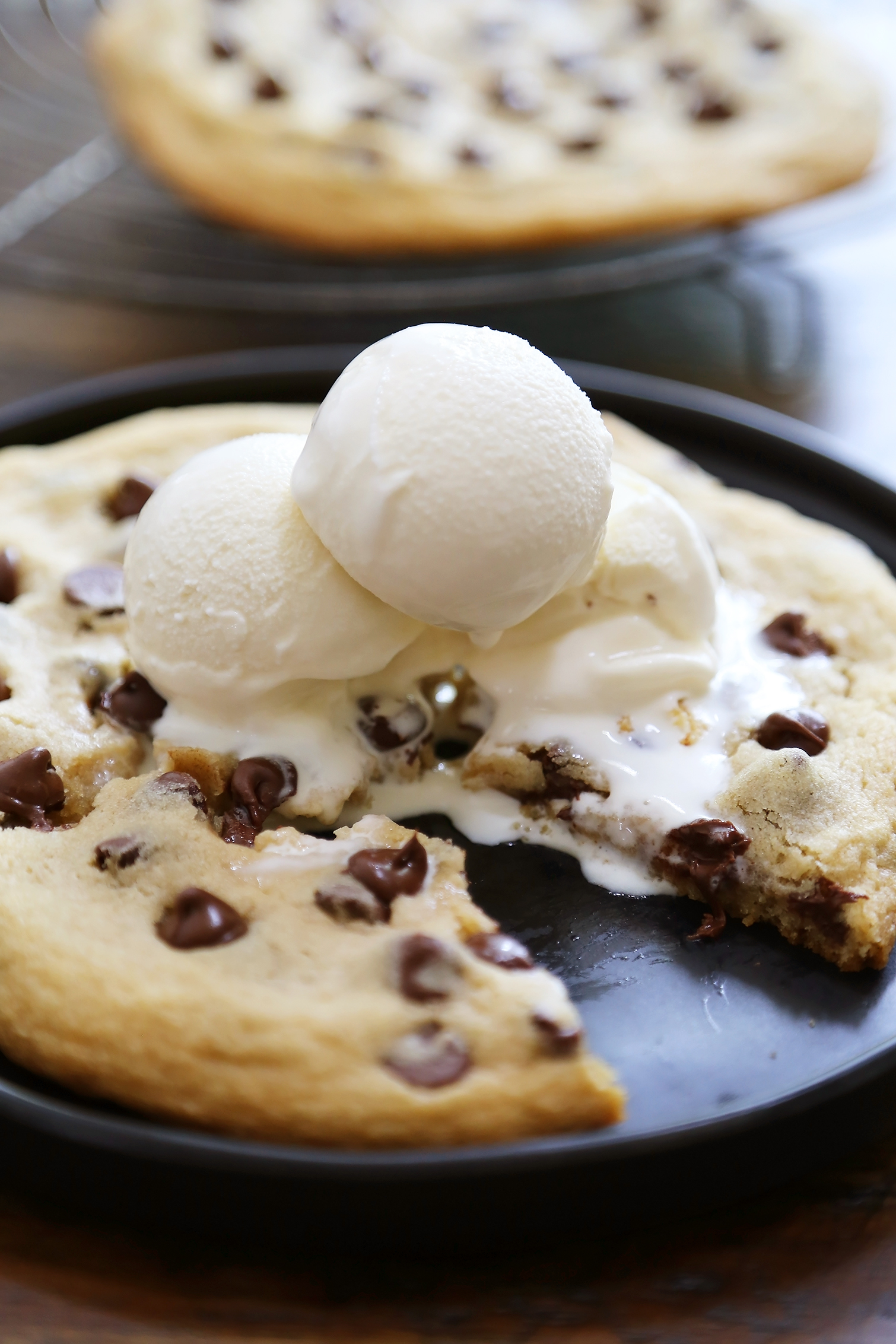 Emergency Chocolate Chip Cookie for Two
Ingredients
1 cup all-purpose flour
1 tsp. cornstarch
1/2 tsp. baking soda
1/4 tsp. kosher salt
6 Tbsp. softened butter
1/3 cup light brown sugar
2 Tbsp. granulated sugar
2 Tbsp. of 1 beaten egg
1 tsp. vanilla extract,
1/2 cup semisweet or milk chocolate chips
Instructions
Preheat oven to 350 degrees F. Line a large baking sheet with parchment paper.
In a medium bowl, whisk flour, cornstarch, baking soda and salt. Set aside.
In a separate large bowl, with an electric mixer, beat butter and sugars until light and fluffy. Blend in egg and vanilla extract. Add flour mixture, mixing just until combined. Fold in chocolate chips.
Roll two heaping 1/2 cups cookie dough into a ball and place on a baking sheet. Press down on each dough ball to create a disk shape. If dough is very sticky, refrigerate dough disk for 10 minutes before baking.
Bake for 10 minutes (one cookie at a time, if using a small baking sheet), until edges are slightly golden brown.
Remove from oven and let cookies rest on baking sheet for 10 minutes. Transfer to a wire rack to cool completely.
Notes
Immediately after removing cookies from oven, dot with additional chocolate chips for a finished look. To add more chocolate chips to all the cookies, I recommend an extra 1/2 cup of chocolate chips.