Buttery, flaky salmon fillet with tangy flavors that melt in your mouth! Whip up the 5-ingredient marinade, wrap in foil, and let the oven do the work. Easy, elegant and delicious for both dinner parties and busy weeknights!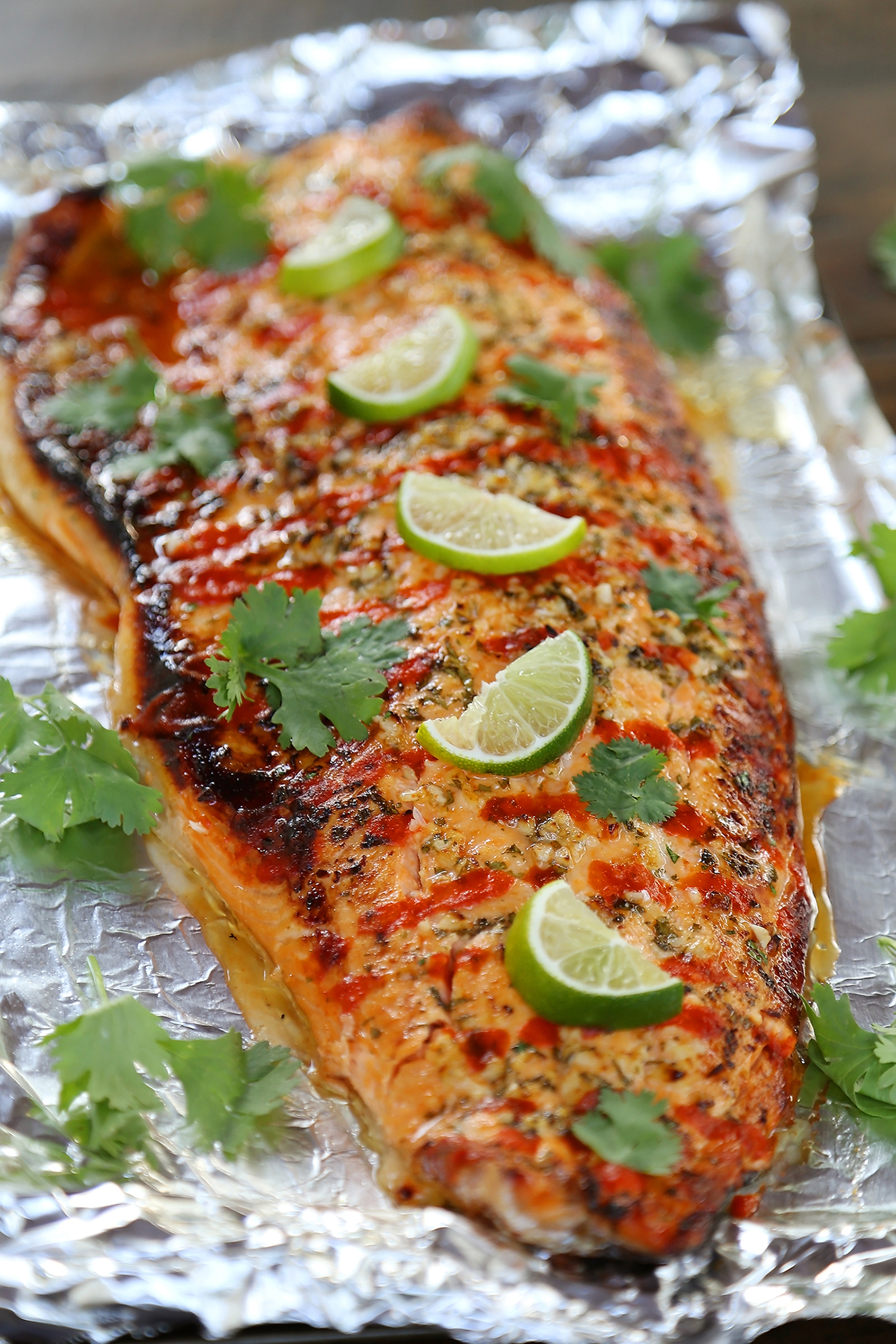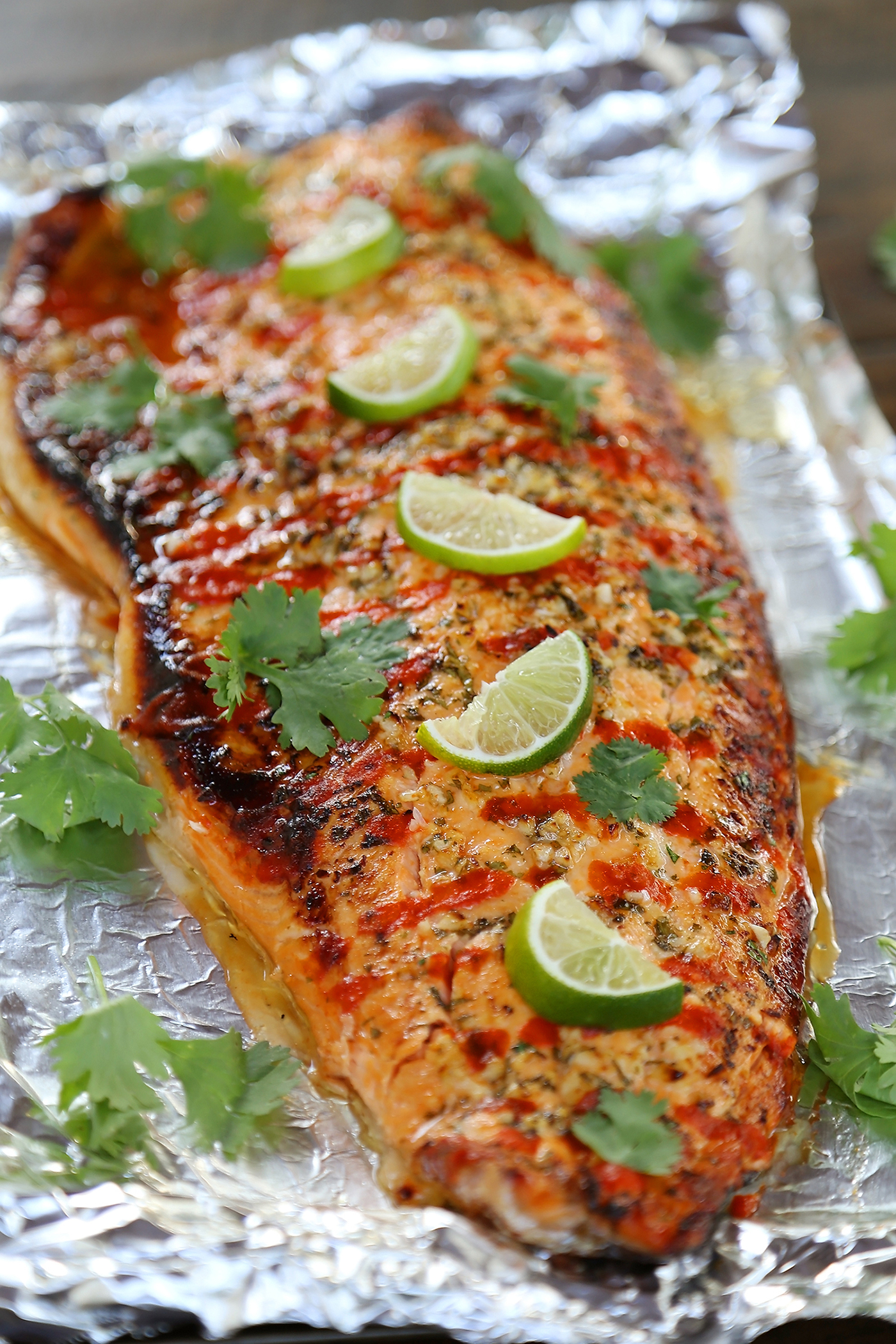 When we have a quiet night in and no plans, my husband and I love to cook together.
One warm summer evening recently, we walked to our nearby fish market and picked up this gorgeous fillet of fresh salmon. Since I've been craving tangy, citrusy flavors, I couldn't imagine a more delicious sounding combination than honey, lime, cilantro and a kick of Sriracha. Dinner was decided!
When it comes to spicing up seafood, my approach is always "less is more." Fresh aromatics, a drizzle of oil or butter, and a spritz of citrus go a long way in bringing out the flavor of a good quality fish! For a finishing touch, I think the sweet tanginess of Sriracha balances beautifully with the bright lime and cilantro. Every forkful is buttery, flaky perfection.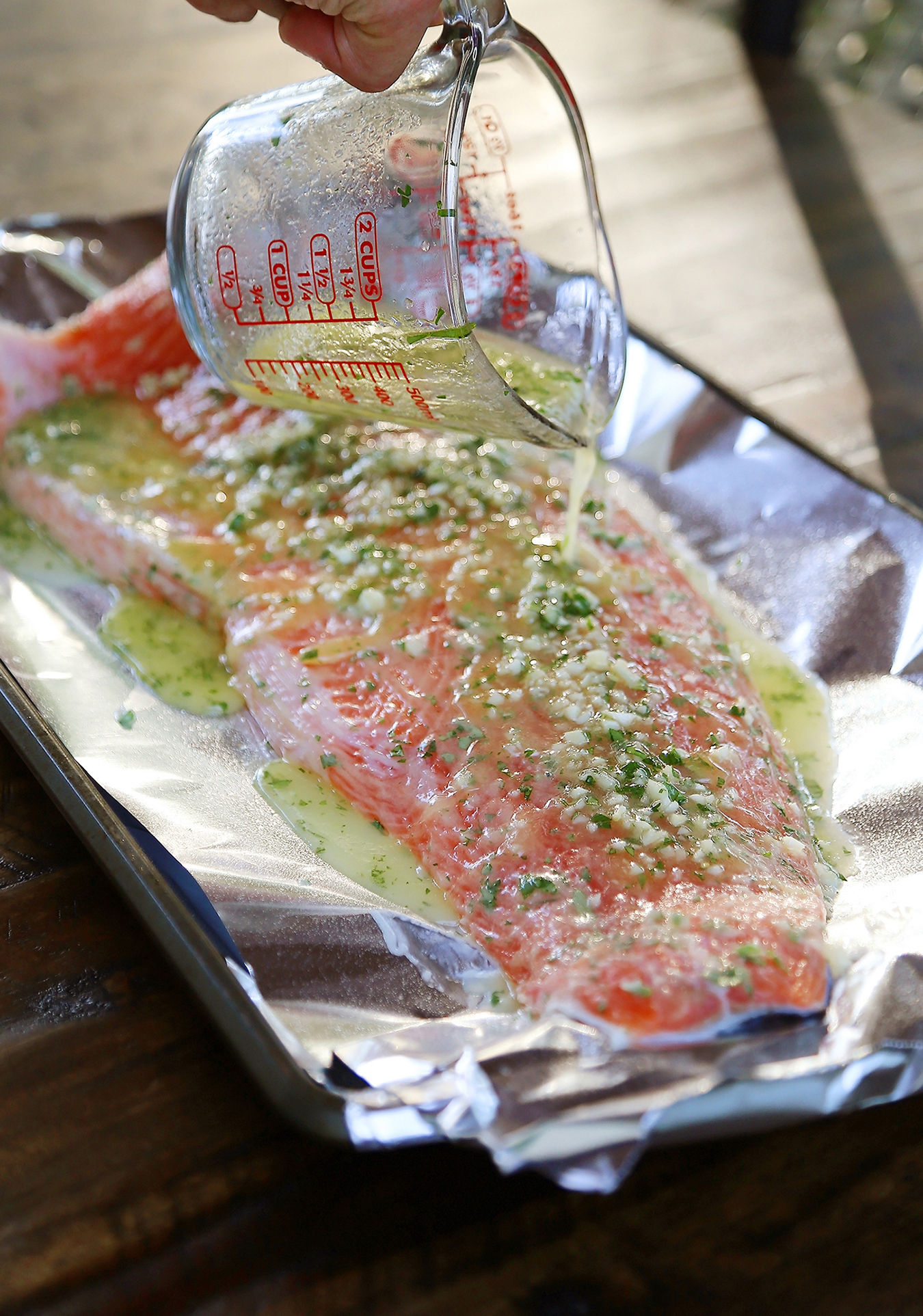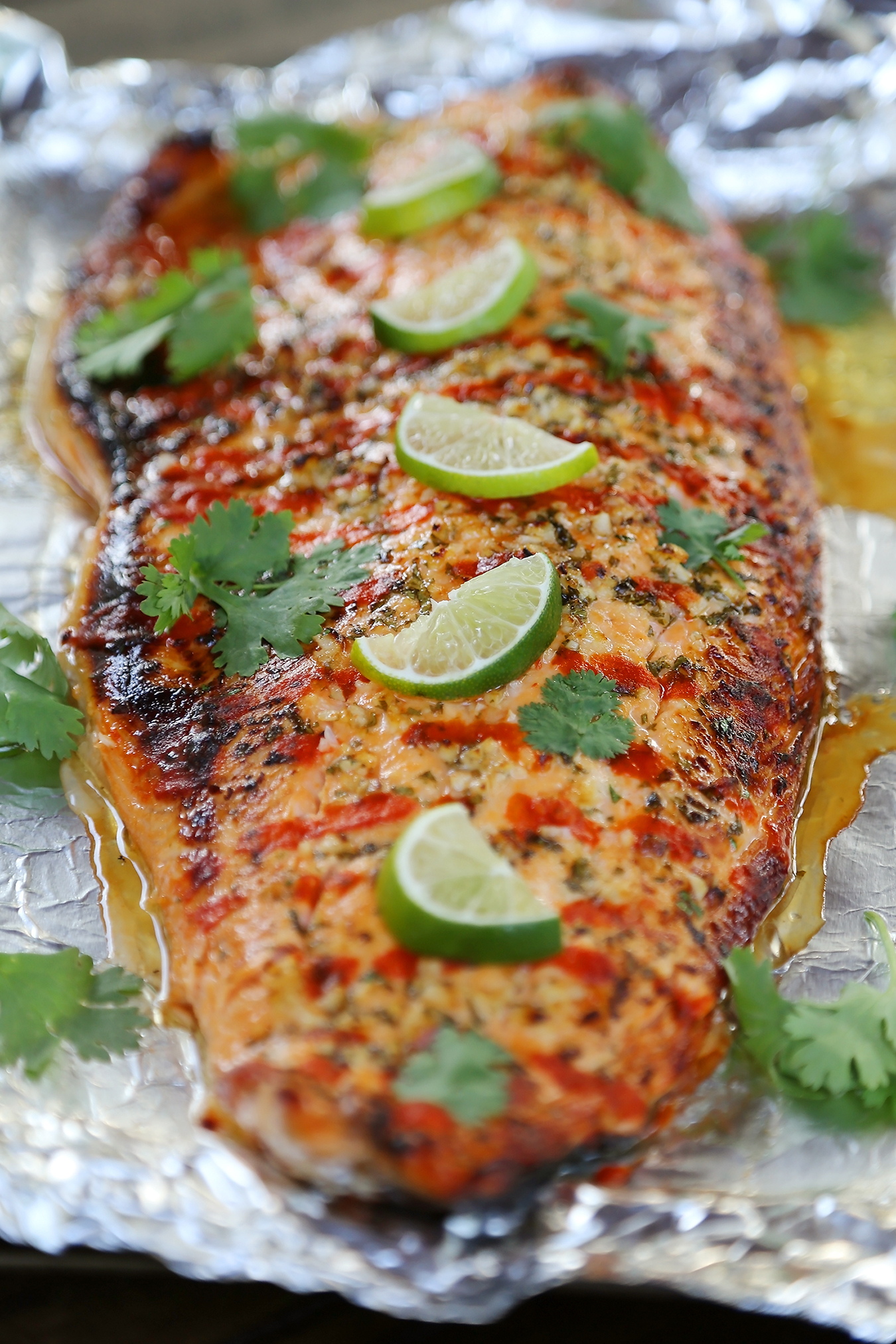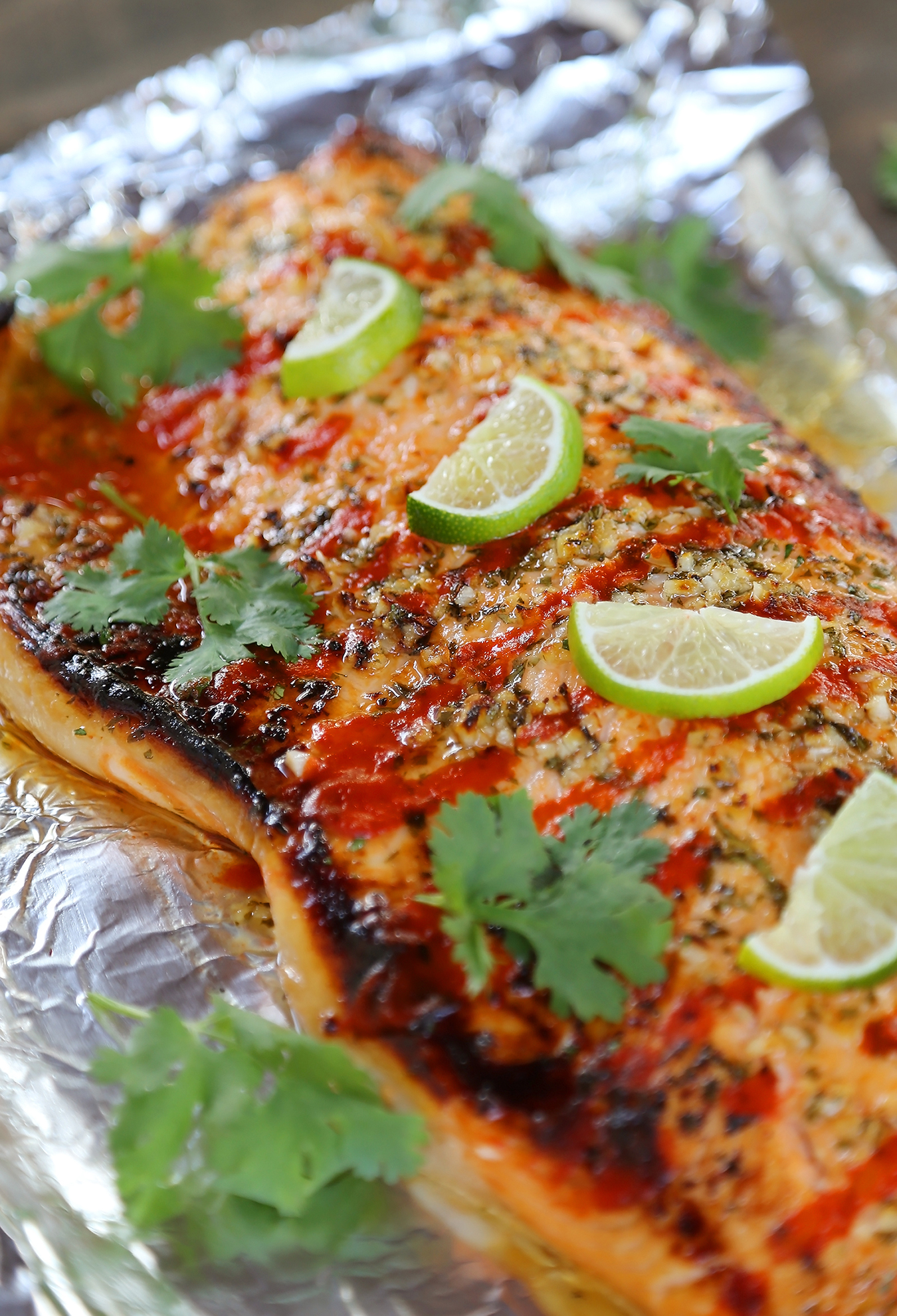 When cooking a whole salmon fillet, I like to pick up a piece that we can feast on for the week. A large 3-4 lb. fillet can feed 6-8 people in a sitting, or fill 2 lunchboxes a few times per week. And I love a healthy-ish, no-fuss lunch on the weekdays!
In my opinion, skin-on salmon is best, since it really retains the fatty flavor of the fish. The result is a much more tender, naturally buttery salmon that flakes with the flick of your eyelash. Practically, but you know, you might want to use a fork.
With this simple 5-ingredient marinade, you are on your way to scrumptious salmon heaven! The summery flavors in this salmon are just to die for, and the recipe is so easy for both weeknights and impressive dinners and date nights in. Try it tonight!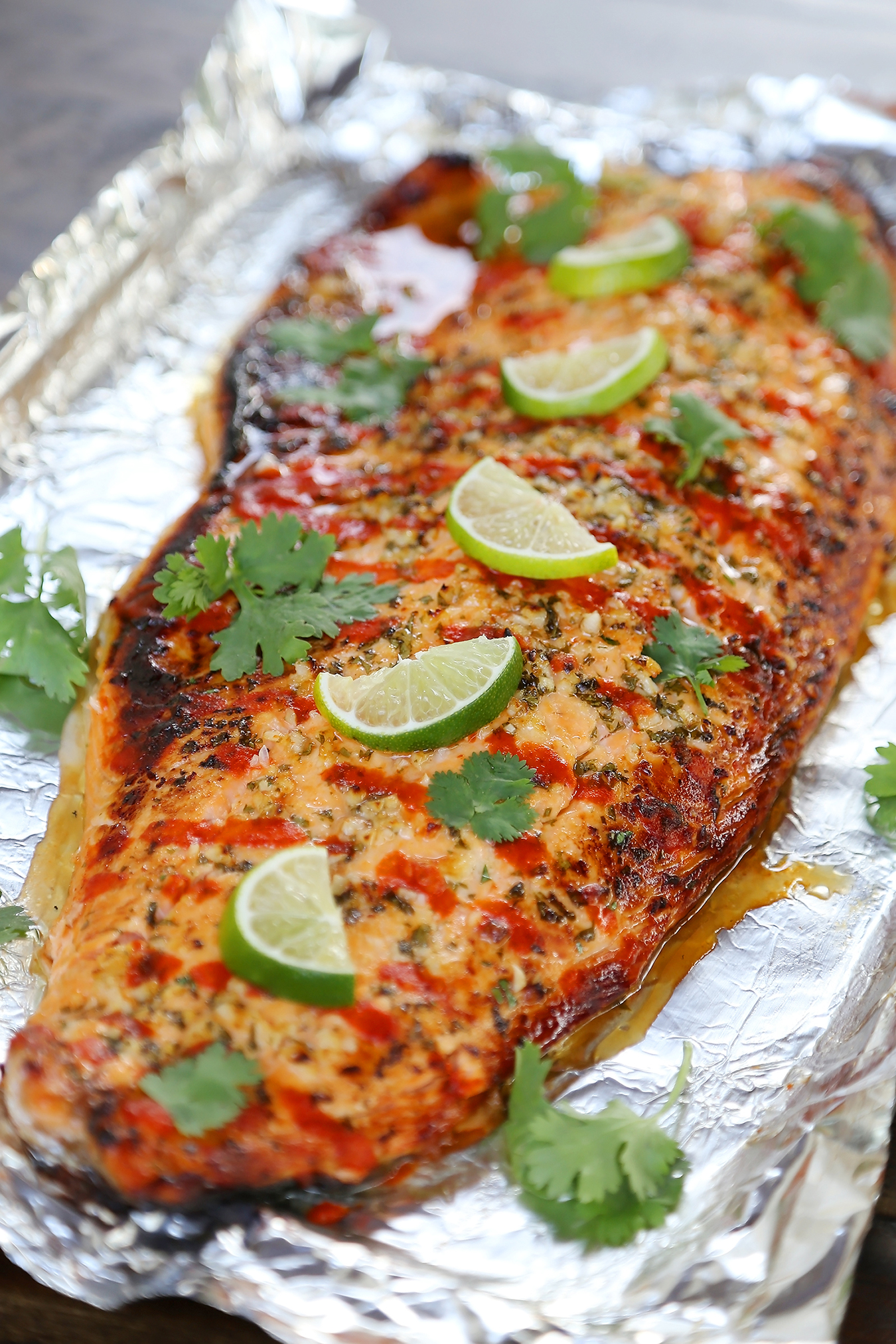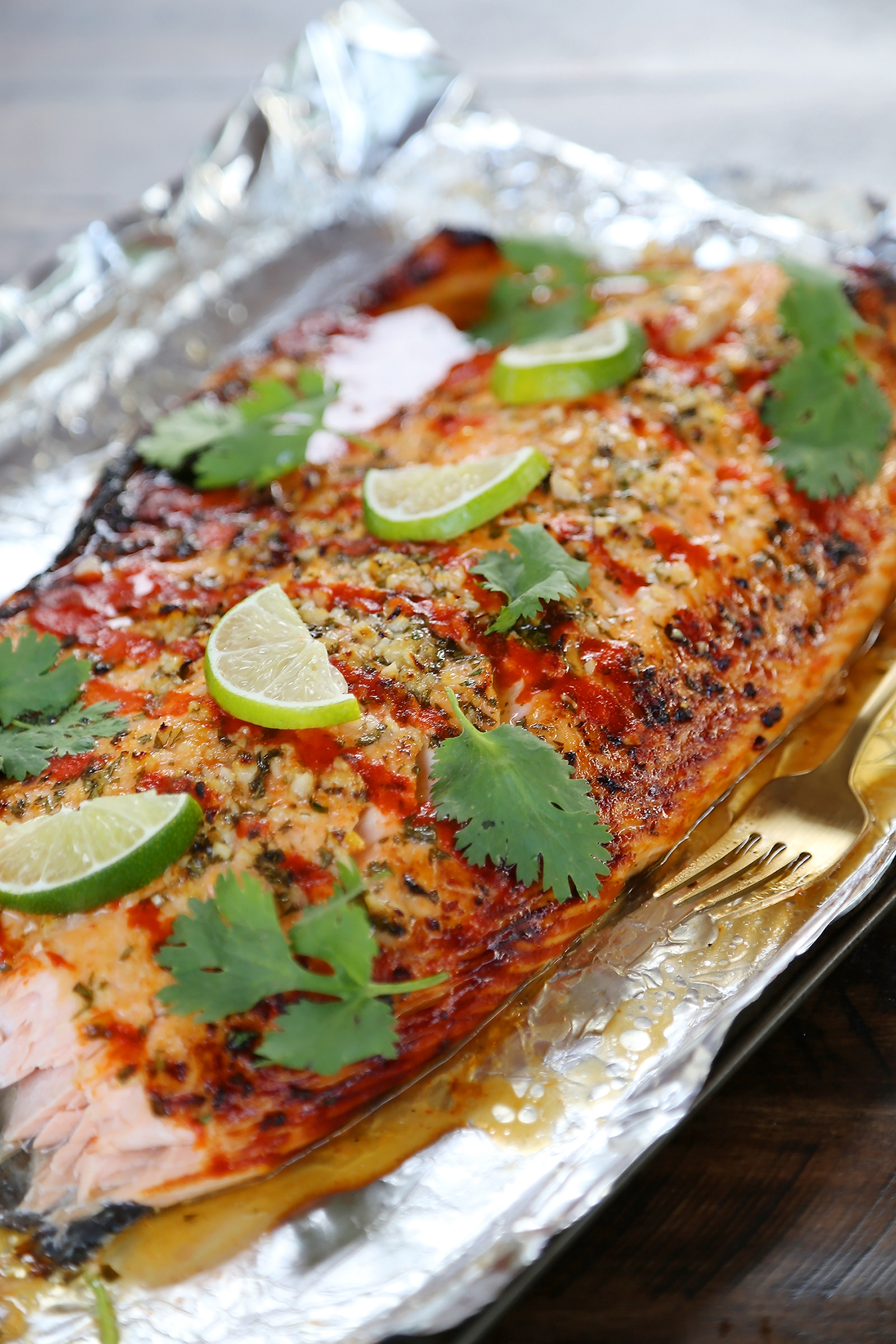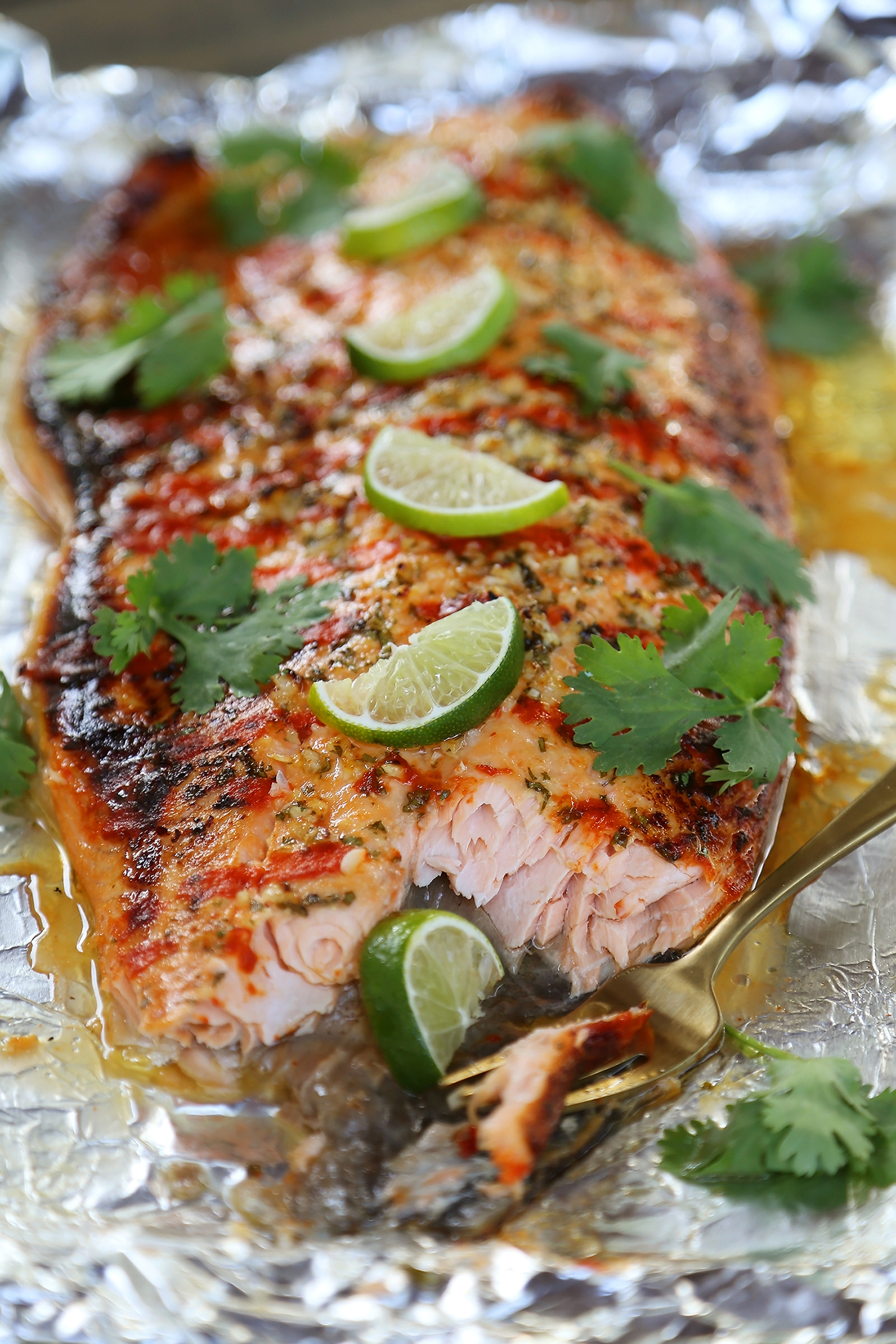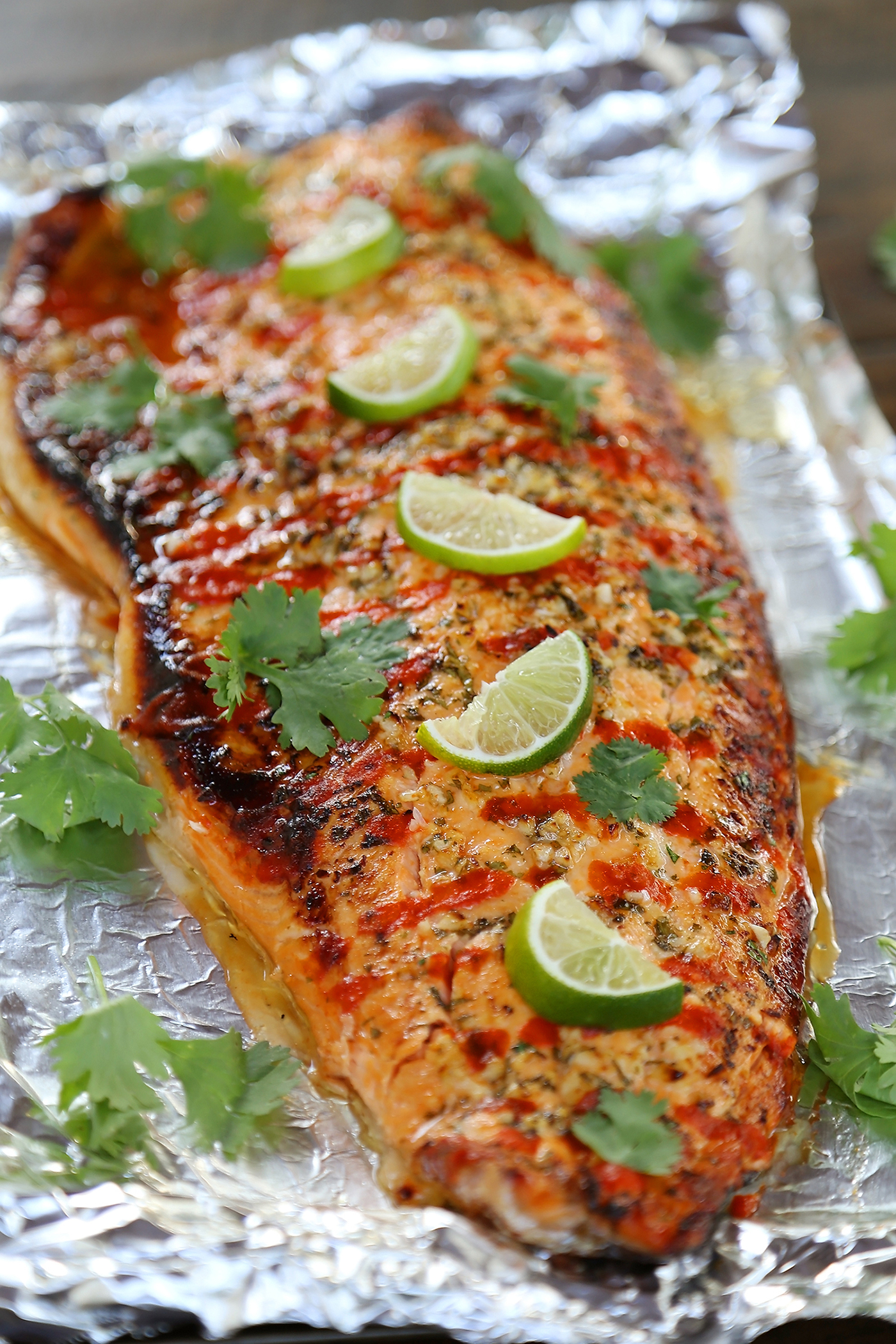 Honey Cilantro Lime Salmon in Foil
Ingredients
Nonstick cooking spray
1 (2-3 lb.) large salmon fillet
6 Tbsp. butter, melted
2 limes, juiced
1/4 cup honey
3 garlic cloves, minced
1/4 cup fresh cilantro, chopped
For garnish, optional:
1 lime, sliced
2 Tbsp. fresh cilantro
Drizzle of Sriracha sauce
Instructions
Preheat oven to 350 degrees F.
Line a large baking sheet with foil. Lay another large piece of foil on top, and spray with nonstick cooking spray. Place salmon on top of foil.
In small bowl, mix melted butter, lime juice, honey, garlic and cilantro. Pour mixture over salmon. Fold sides of foil up over the salmon, and tent with an additional piece of foil to cover completely.
Bake for 20 minutes. Remove top foil and switch oven to broil. Broil salmon for 5-10 minutes, until salmon is golden brown and caramelized. Remove from oven and top with additional chopped cilantro, lime slices and Sriracha sauce, if desired.
Notes
Adapted from Creme de la Crumb