Love soft, chewy and buttery chocolate chip cookies? This is your recipe! Say hello to the best cookies I've EVER baked, and they couldn't be easier. Heaven dunked in a glass of milk, or with ice cream sandwiched between two. Bake a batch of warm, gooey chocolate chip cookies this weekend!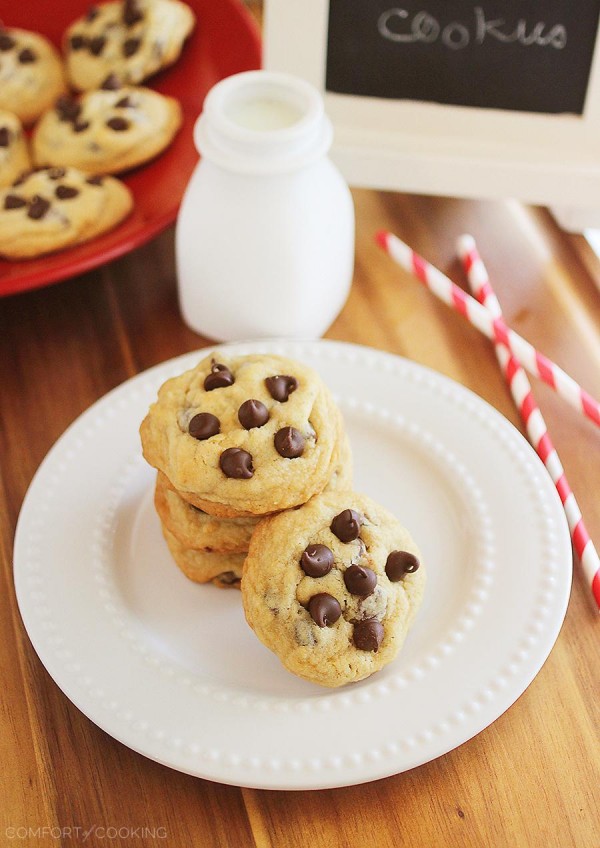 I have posted chocolate chip cookies more times than I can count on one hand. Where are the recipes, you ask? In the bin.
Simple as these may look, they mark the end of my search for the all-time BEST chocolate chip cookie I've ever made. Yes, I said the best. And I've baked (and chucked) a lot of batches. The addition of cornstarch makes these cookies' edges perfectly crisp, and all that butter keeps the insides gorgeously gooey and rich. Heaven dunked in a glass of milk, I tell ya.
Until a year ago, I was still pouring from premade mix from the bag and following the just-add-egg method for my "homemade" chocolate chip cookies. It wasn't such a bad solution to fulfill my cookie cravings quickly. But, now that I've begun religiously making my own chocolate chip cookies, my past is downright shameful.
I will never, ever go back to just-add-egg after these babies. No, thank you.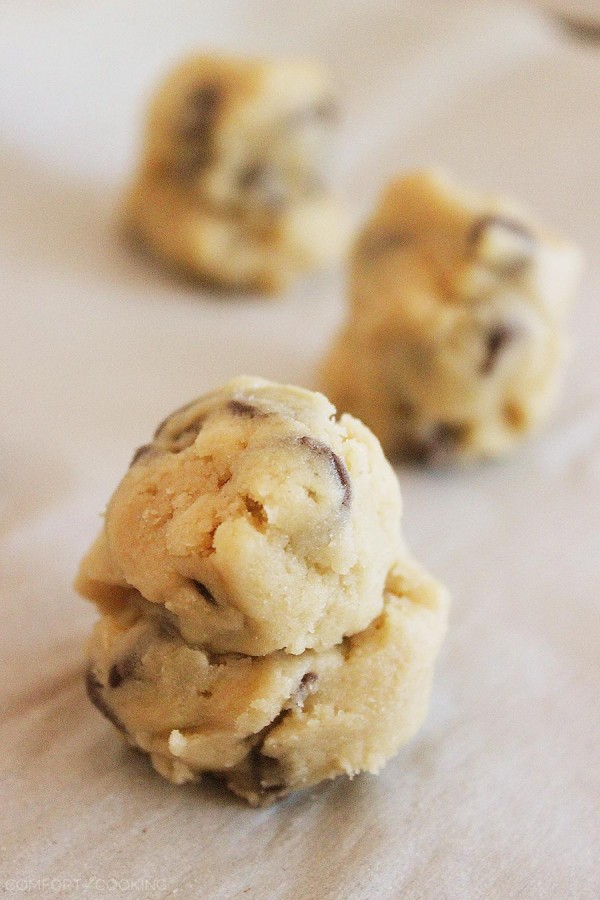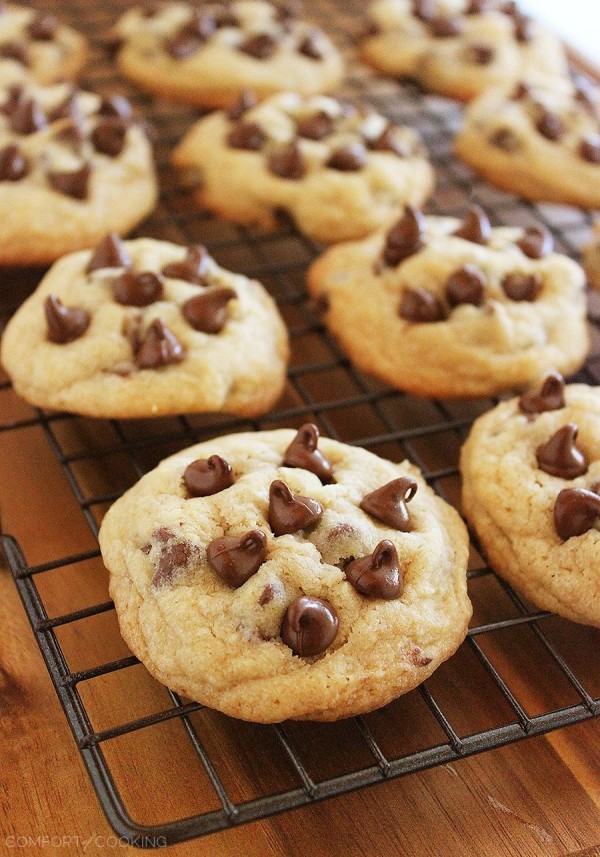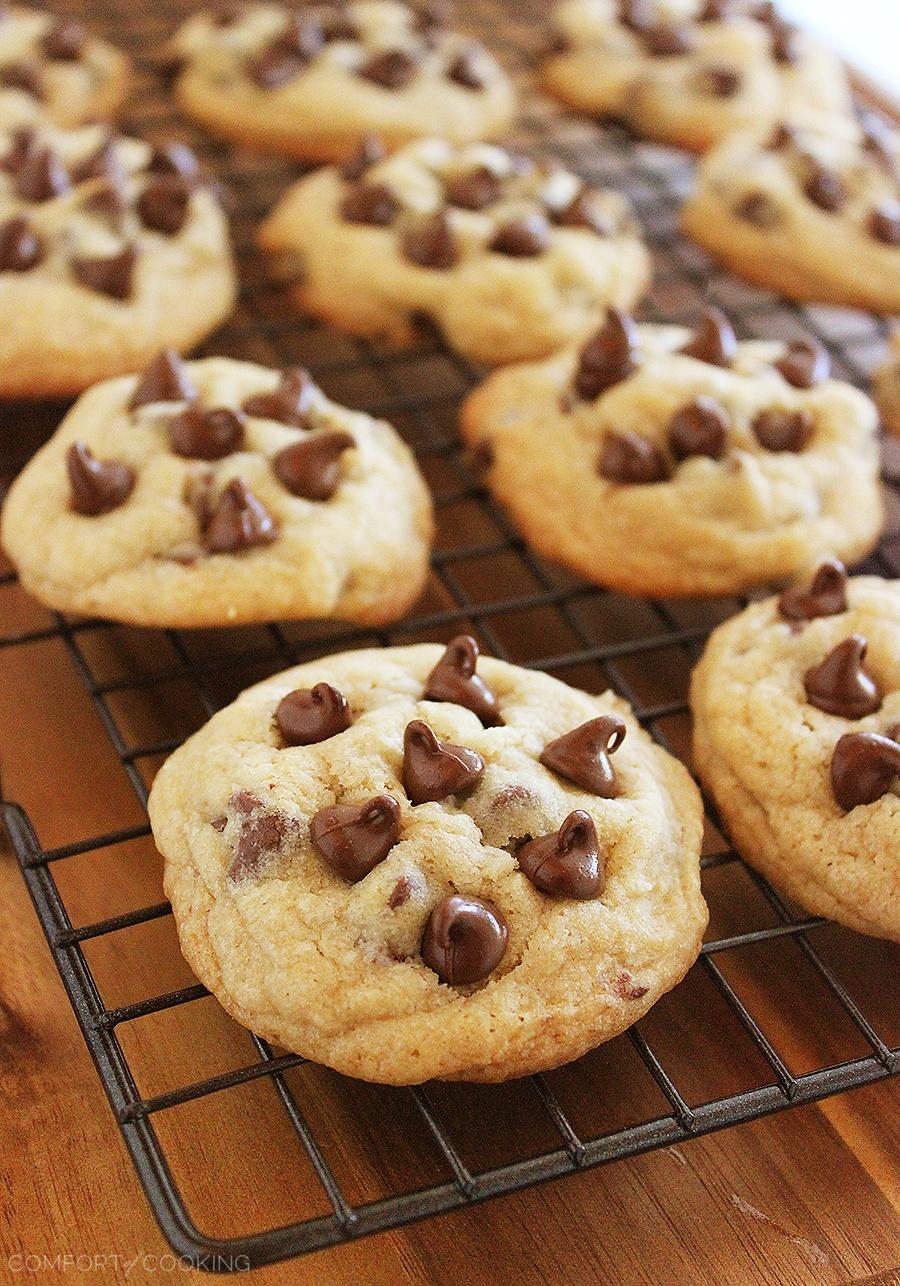 Some people like to play around and add coffee, toffee, and everything but the kitchen sink to their chocolate chip cookies. But, in my cookie lovin' opinion, chocolate chip shouldn't messed with. These are my favorite-ever cookie, not because they're unique, but because this is the way they tasted when I was a kid caught snatching them hot off the cookie sheet. The edges are golden, the center soft and chewy, and in every cookie you can taste the buttery medley of warm vanilla, brown sugar, melt-in-your-mouth chocolate and a hint of salt.
Even if you've got your own tried-and-true method for this classic cookie, I really recommend you try these. I know that if you don't think these are THE best, you'll definitely say they're one of the better chocolate chip cookies you've ever tasted.
And, hey, if you think you've got a strong contender of a recipe, feel free to share!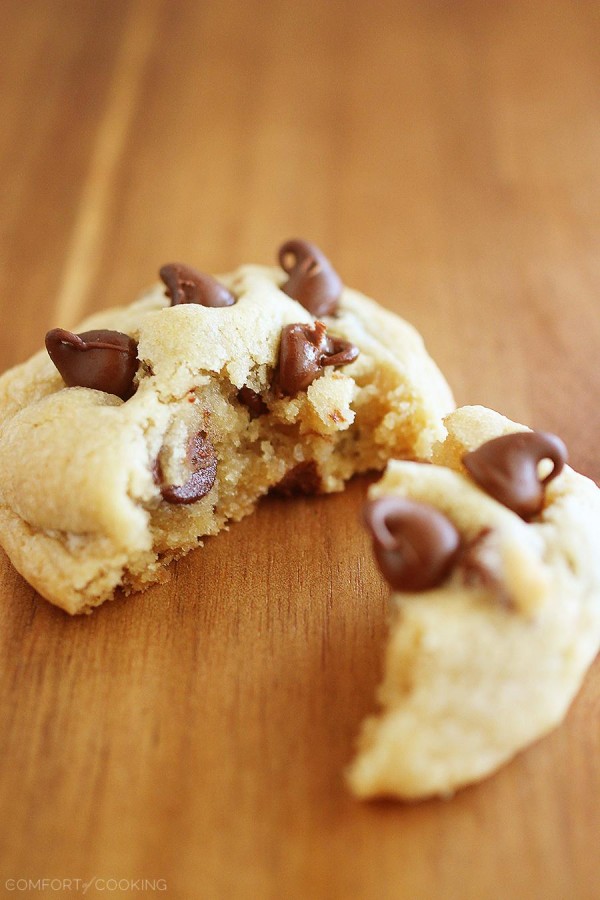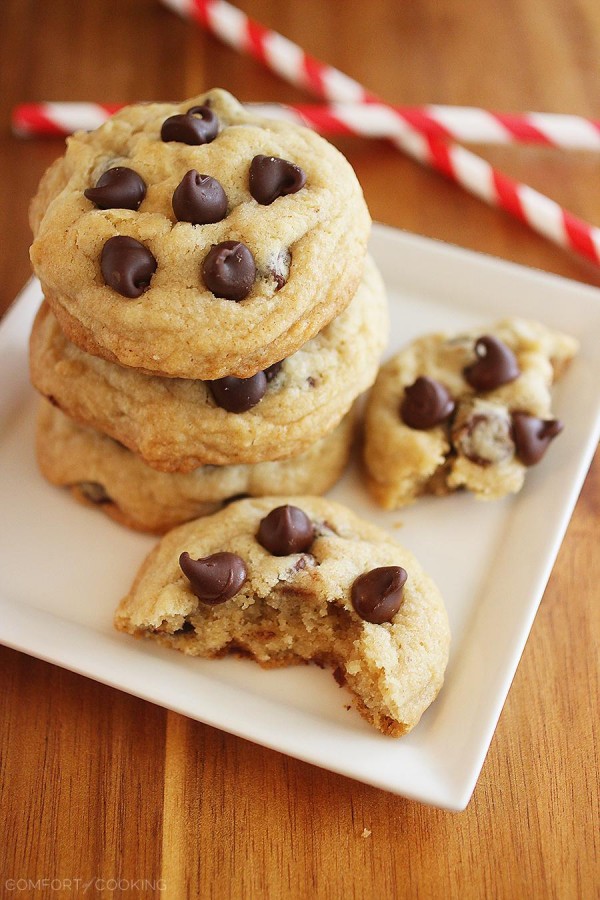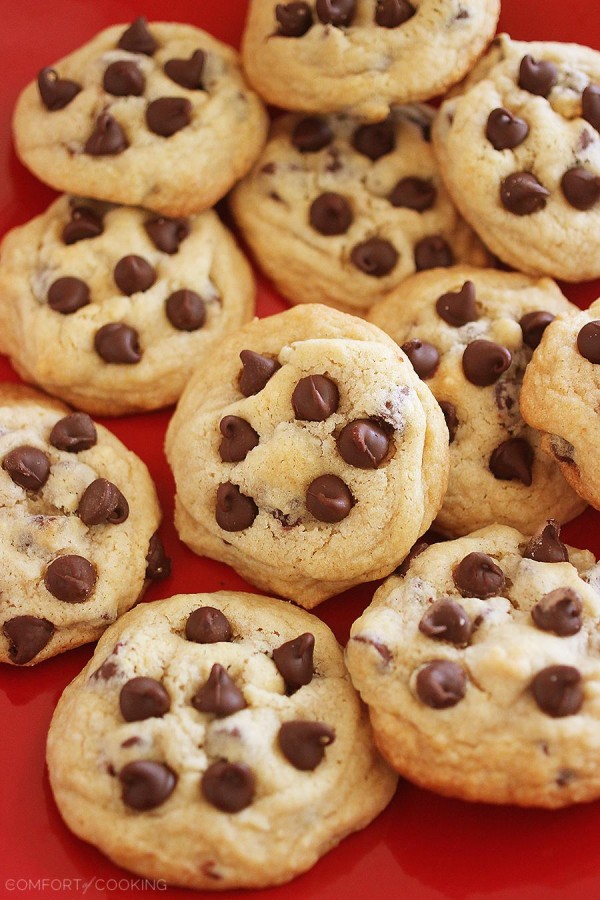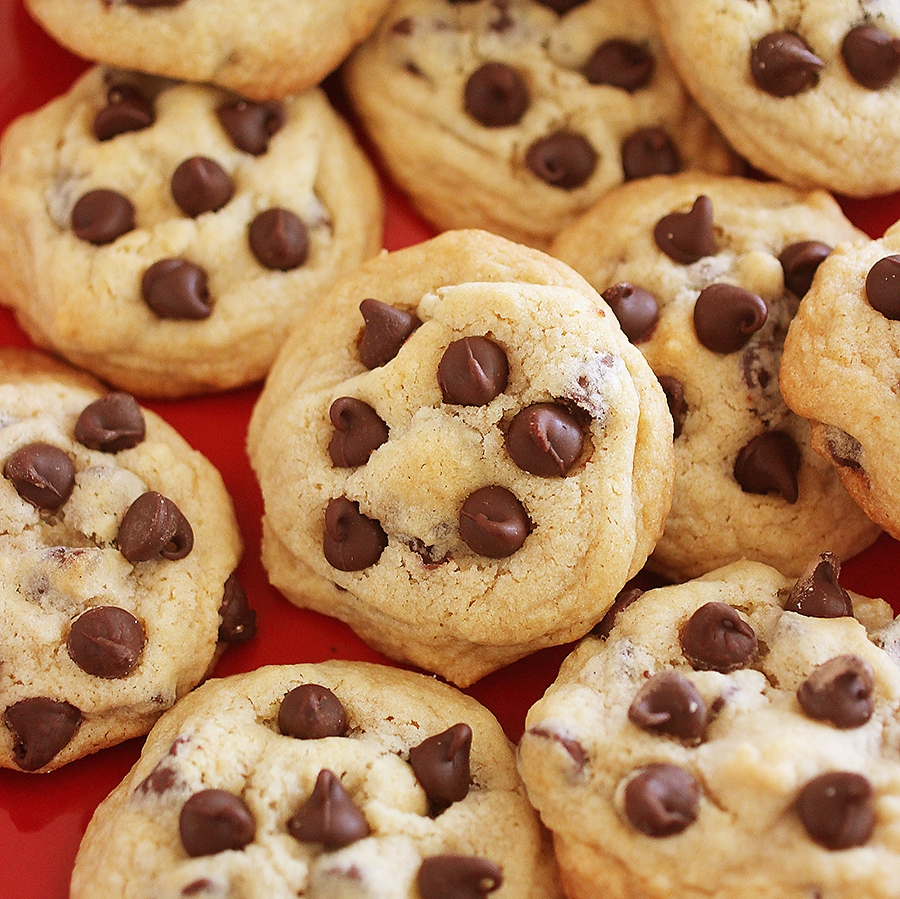 Best-Ever Soft, Chewy Chocolate Chip Cookies
Ingredients
2 cups all-purpose flour
2 teaspoons cornstarch
1 teaspoon baking soda
1/2 teaspoon salt
1/2 cup 1 stick + 6 Tablespoons unsalted butter, softened
3/4 cup light brown sugar
1/4 cup granulated sugar
1 large egg
2 teaspoons vanilla extract
1 cup semisweet or milk chocolate chips
Instructions
Preheat oven to 350 degrees F. Line a large baking sheet with parchment paper; set aside.
In a medium bowl, whisk flour, cornstarch, baking soda and salt. Set aside.
In a separate large bowl, or the bowl of your stand mixer fitted with the paddle attachment, beat butter and sugars until light and fluffy. Add egg and vanilla extract. Add flour mixture, mixing until completely combined. Do not over-mix. Fold in chocolate chips.
Roll 2 Tablespoons cookie dough into a ball. Tear ball in half and stack halves on top of each other (like this), placing dough balls 2 inches apart. Press down slightly on each dough ball.
Bake for 8-10 minutes, until edges are slightly golden brown. (The cookies will not look fully baked, but they will resume baking while cooling on baking sheet.)
Remove from oven and let cookies rest on baking sheet for 10 minutes. Transfer to a wire rack to cool completely.
Enjoy!