For a special two-bite treat, these fudgy brownie bites with chocolate ganache and raspberries are so easy and elegant! Just bake in your mini muffin tin, dip and top with berries.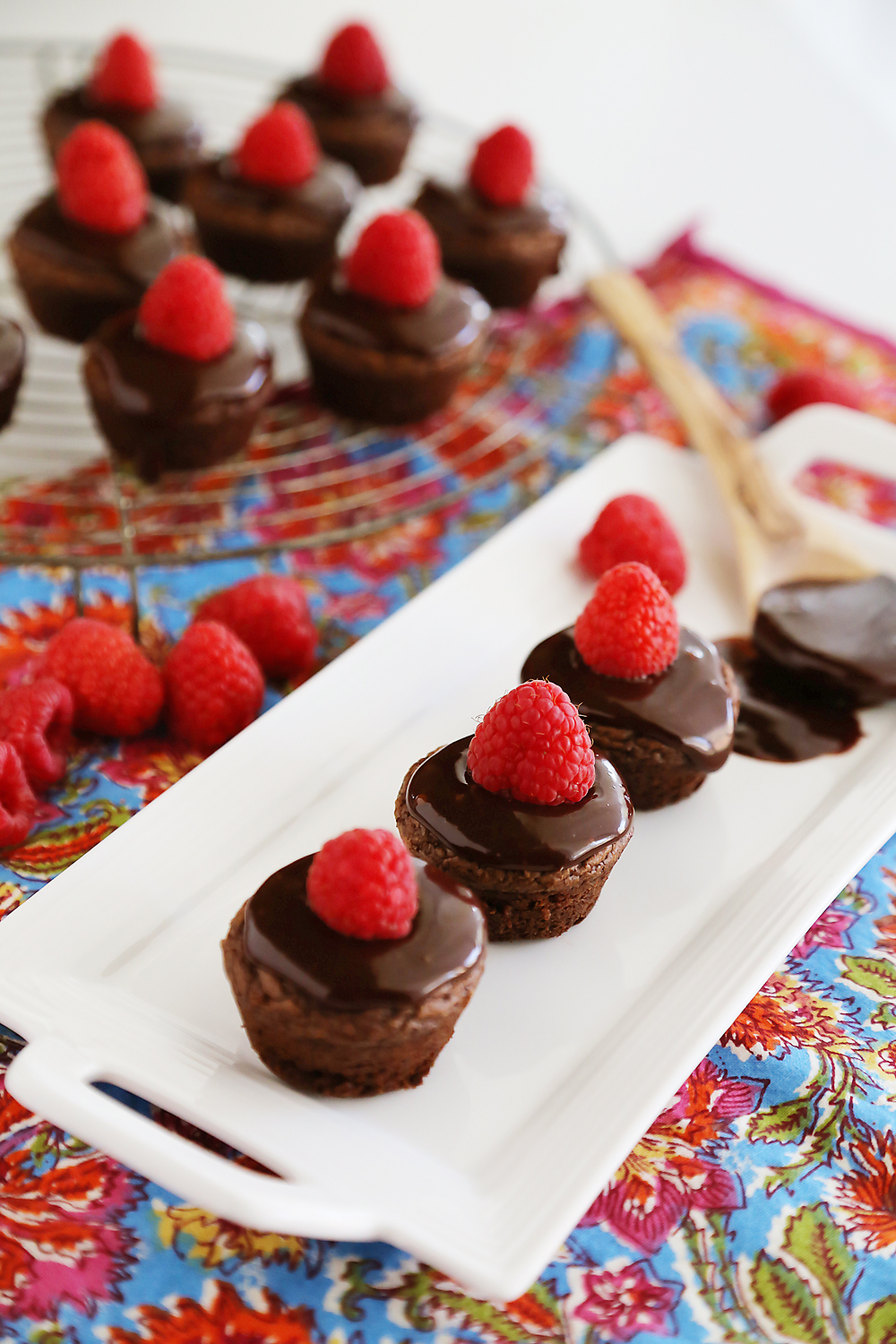 As I explained yesterday, I'm allll about DIY-ing your way to a delicious Valentine's Day dinner. A home cooked meal for special occasions adds so much more meaning and love to the whole experience, I think. But, let us not forget dessert! Even the most elaborate meal deserves a sweet ending, and I have just the thing for you today.
Whether you want to impress your Valentine or need a tiny treat to bring to a party, these mini brownie bites with fresh raspberries have got you covered. They're decadent drizzled with creamy chocolate ganache. They're adorable. And they don't judge if you sneak a few before sharing them with others.
Actually, NO ONE'S judging. Just look at these little cuties!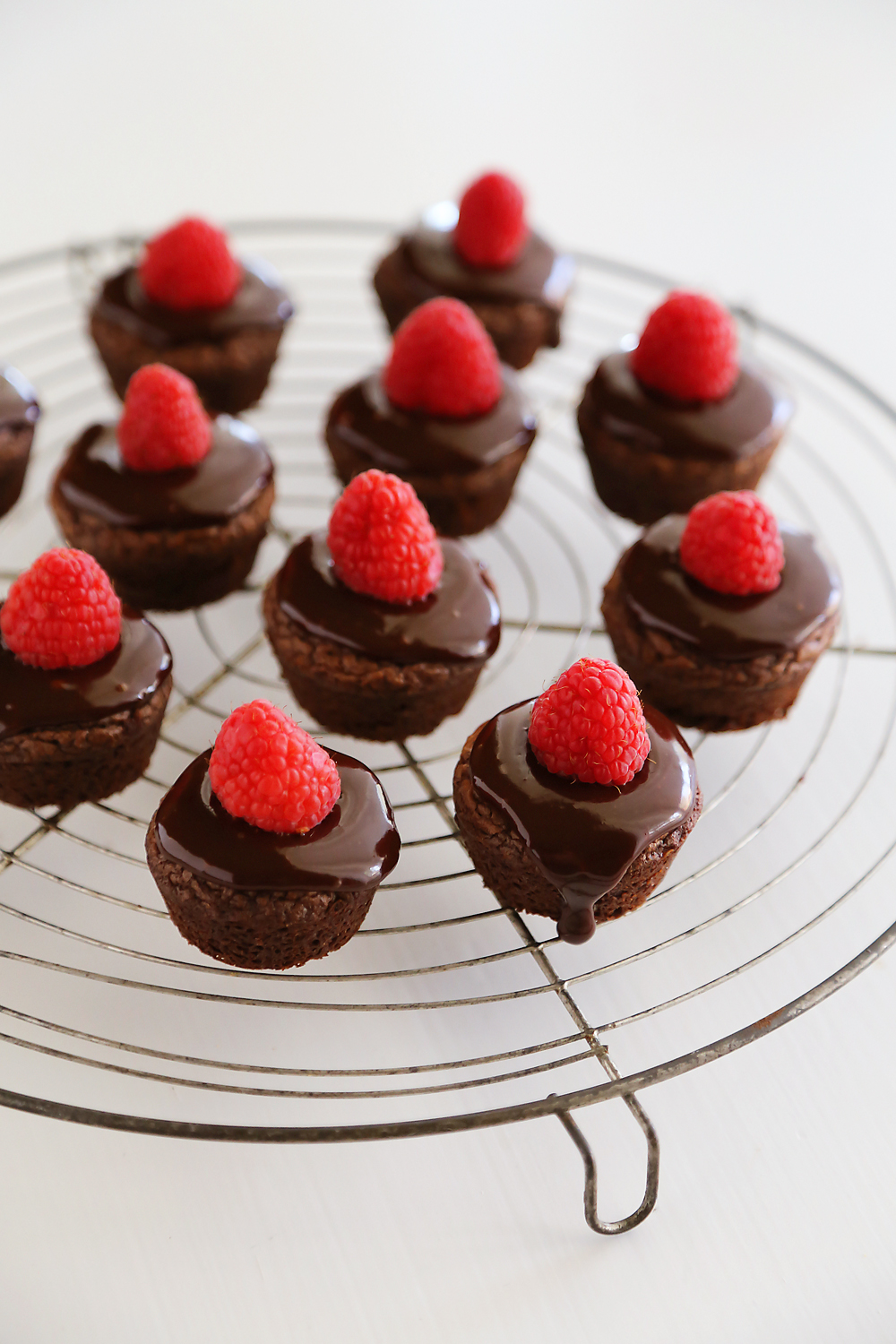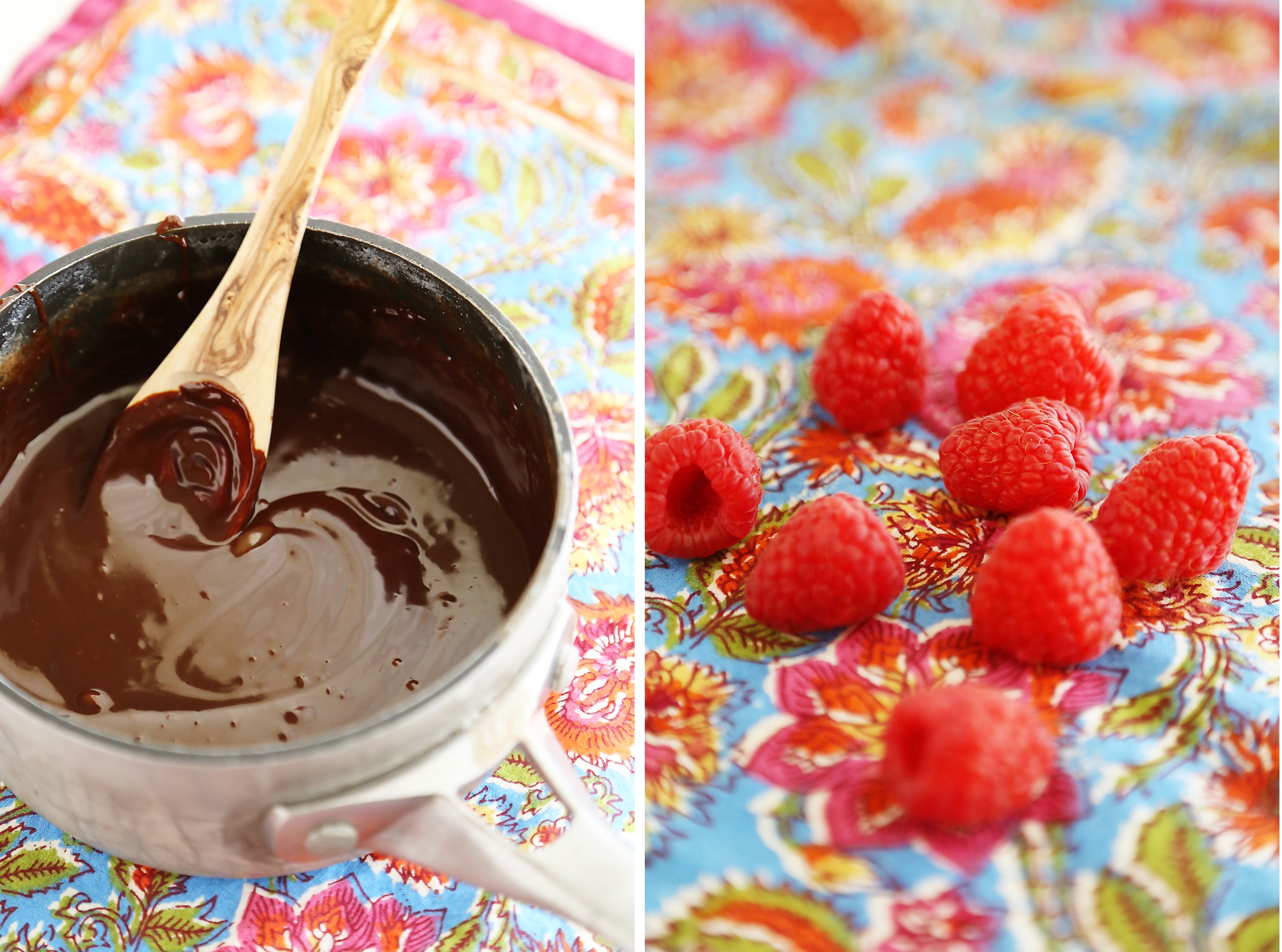 I'm no expert baker, but I find easy, elegant desserts like this so fun to make. You're basically creating something fabulous and delicious out of nothing. In this case, 4 ingredients for your brownie bites, and only another 3 for your toppings. Everyone's happy!
Just bake your favorite brownie batter in a mini muffin tin, and pop them out when they're puffy. Let them cool and then prepare your chocolate ganache. Which is just a fancy term for chocolate and cream simmered in a saucepan. Once your brownie bites are cool (and if you haven't already devoured the batch), spoon on your ganache and pop a berry on top.
So simple and scrumptious!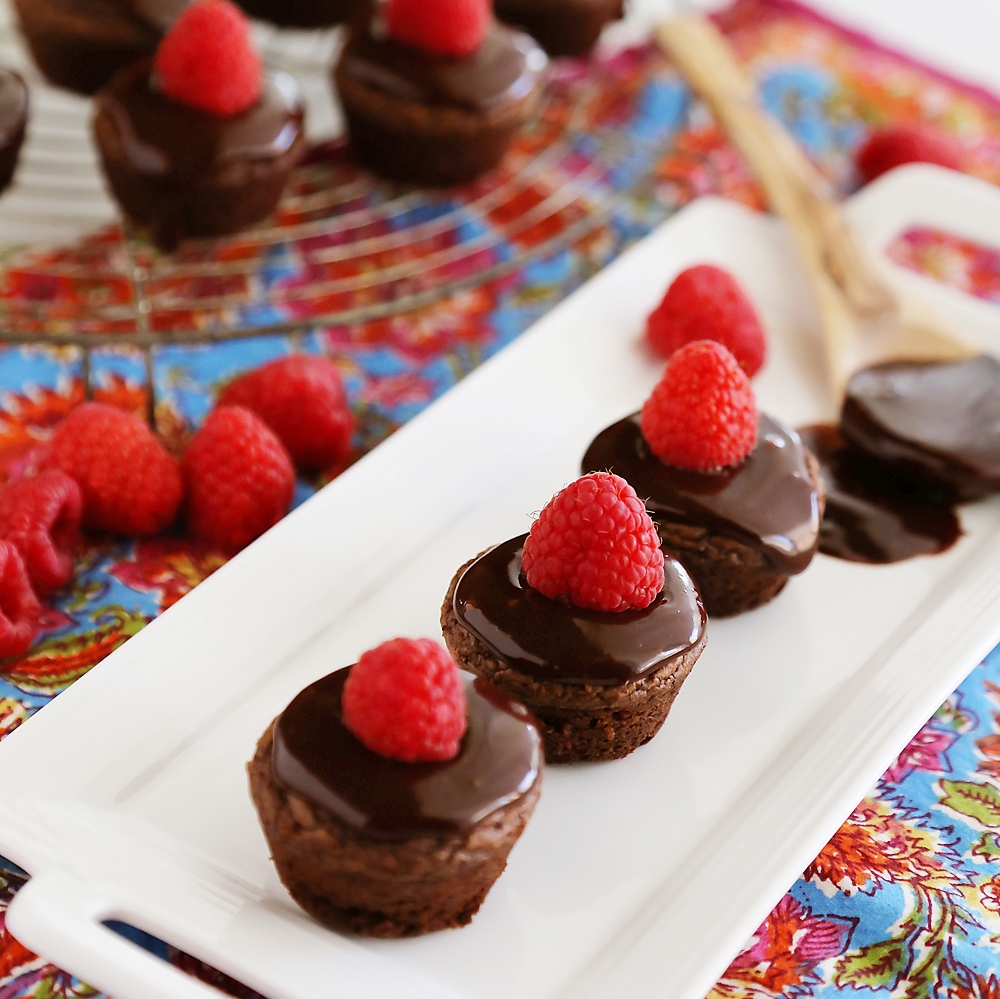 Easy Raspberry Ganache Brownie Bites
Ingredients
Nonstick cooking spray
1 (18 oz.) box fudge brownie mix
Water, vegetable oil and eggs, called for on box
2/3 cups whipping cream
1 cup (6 oz.) semisweet chocolate chips
Fresh raspberries, if desired
Instructions
For brownie bites:
Preheat oven to 350 degrees F. Spray 24 mini muffin cups generously with cooking spray. Prepare brownie batter as directed on box. Fill muffin cups 3/4 full (about 1 tablespoon each).
Bake for 15-18 minutes, or until toothpick inserted comes out clean. Let cool at least 5 minutes before removing from pan. Cool completely before adding ganache.
For chocolate ganache and garnish:
In a small saucepan set to low heat, warm whipping cream until boiling. Remove from heat. Stir in chocolate chips until melted. Let stand for 15 minutes off heat, or until mixture has thickened slightly and coats a spoon.
Spoon about 1 teaspoon chocolate ganache onto each cooled brownie bite. Or, you can invert the top of the brownie bites into the ganache to coat. Garnish with fresh raspberries.
Enjoy!