A two-serving spin on a classic, irresistible berry crisp. Serve with vanilla ice cream or freshly whipped cream. It's the berry best sweet ending to a Valentine's Day dinner!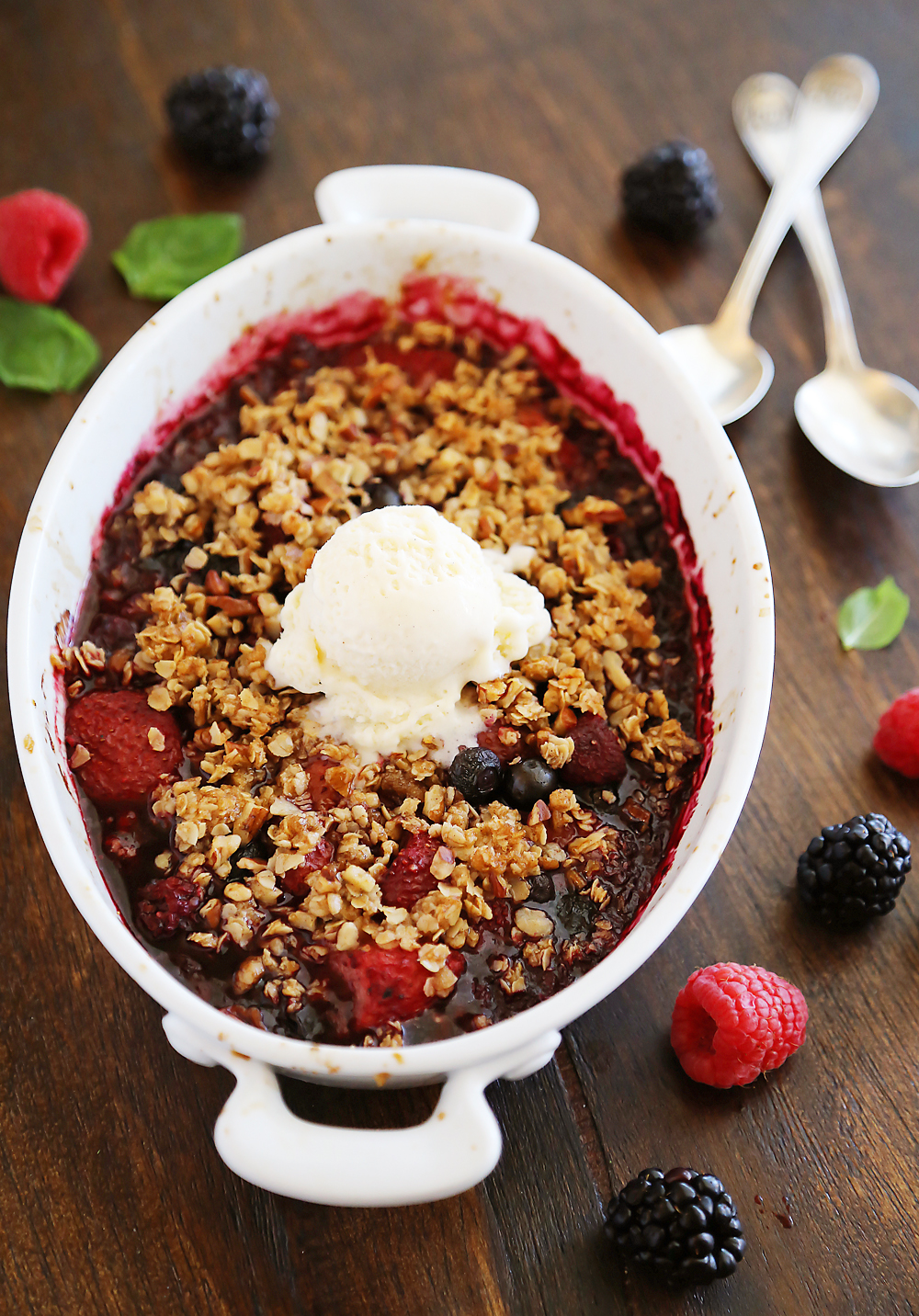 Today brings you non-chocoholics a little something sweet for Valentine's Day. Though chocolate is one of my personal favorite treats, the combo of berries, buttery brown sugar and oats ranks a pretty close second. One of the all-time best desserts (and easiest) is a warm cinnamon-spiced berry crisp. Every spoonful is comforting and satisfying. Not to mention, it makes your home smell cozy and sweet as it bubbles in the oven.
So, today, I'm bringing you a small batch recipe perfect for sharing after a special meal with your sweetie. Or anytime you're feeling the urge for a delicious, indulgent berry dessert!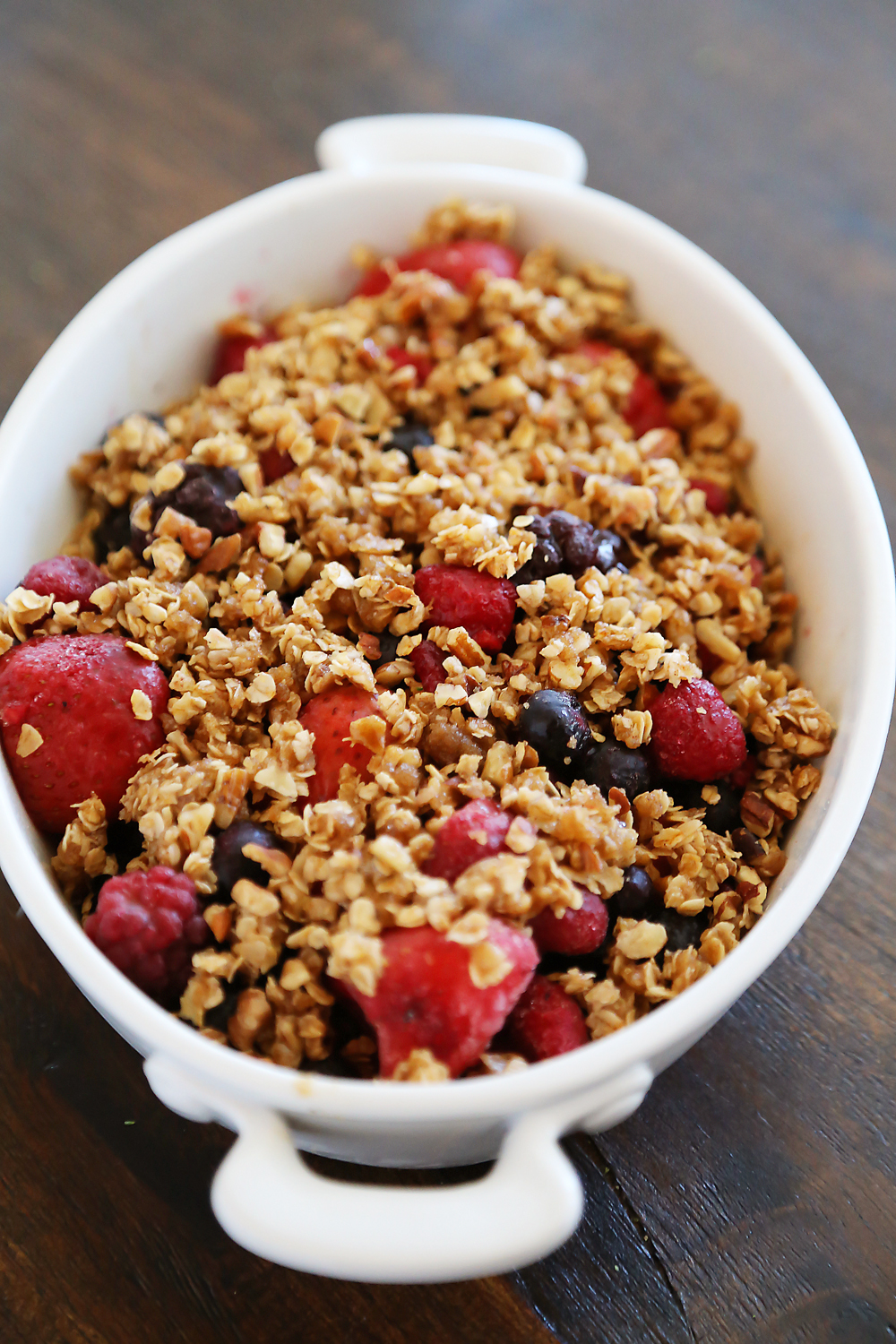 Use whatever berries you have on hand. A frozen or fresh mix of raspberries, blueberries, blackberries and strawberries works well! Or, just use one type of berry, if you prefer. You can even use a canned pie filling, if that's all you have on hand. That's the beauty of a crisp – there is NO messing it up, and NO strict rules. A crisp is luscious. A crisp is lawless. And it only needs 5 ingredients!
And you probably already have them.
Just toss your berries in a small baking dish. In a little bowl, mix up your oats, brown sugar, butter and cinnamon until crumbly. Sprinkle over top of your berries, and pop it in the oven for 30 minutes. Grab your vanilla ice cream, two spoons and someone to share with! And then all that's left to do is enjoy.
You're gonna love this sweet and simple berry crisp!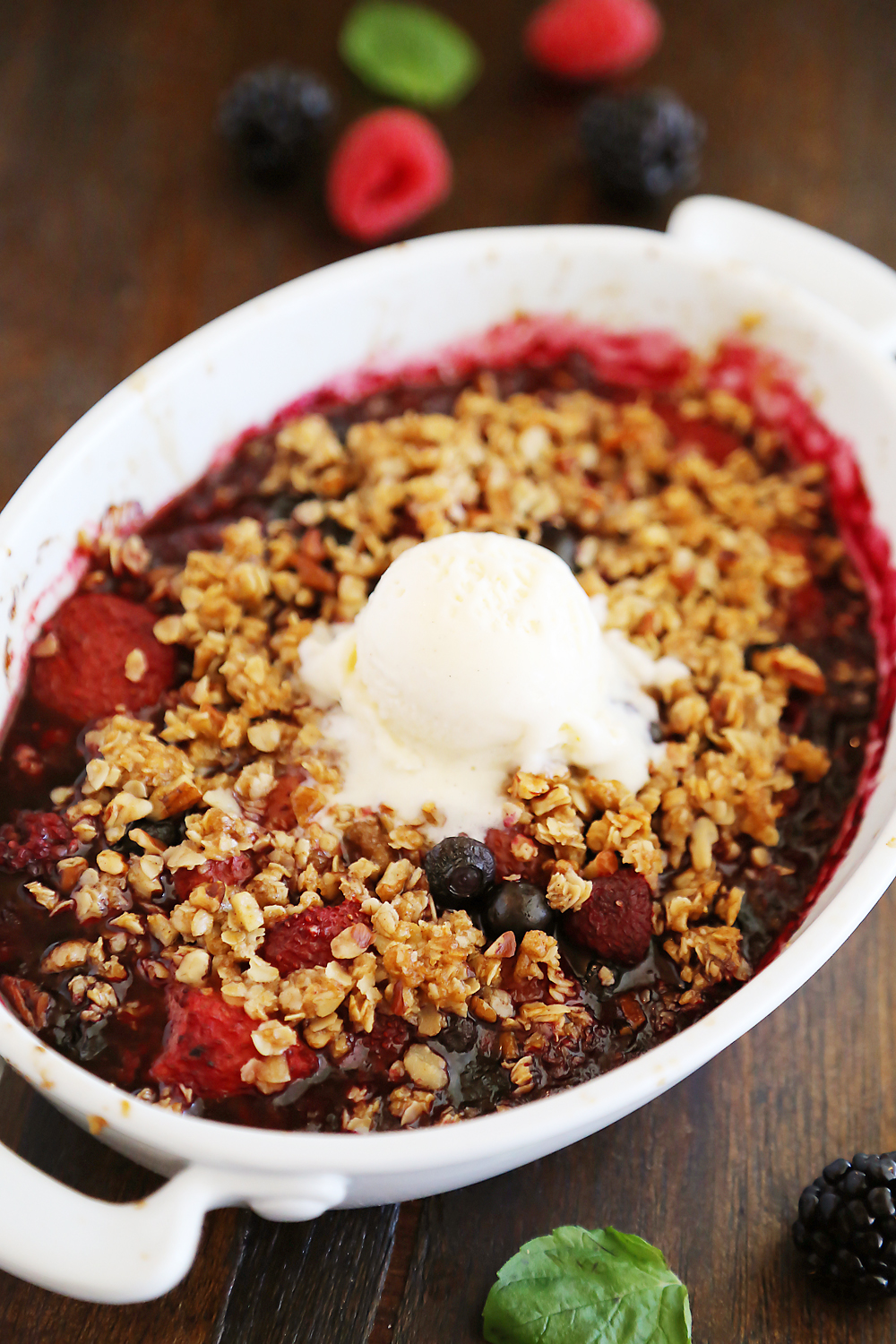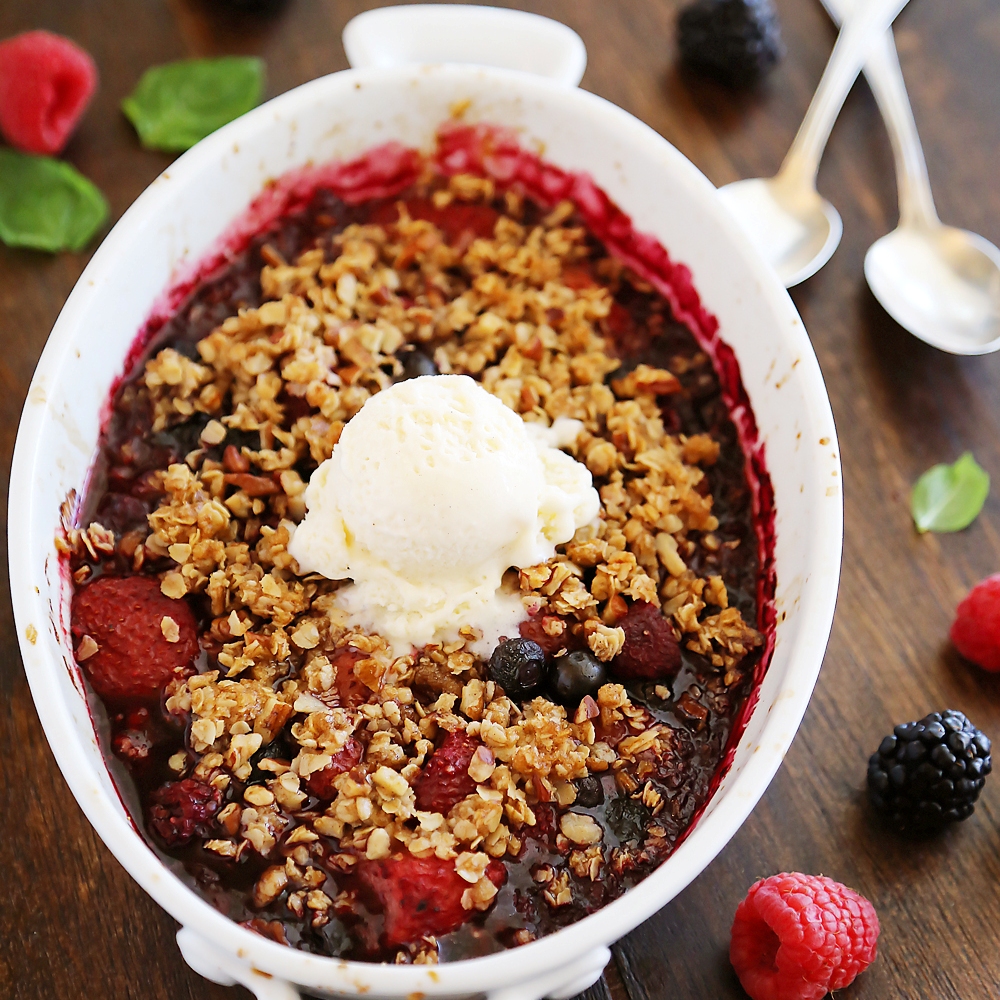 Warm Berry Crisp for Two
Ingredients
2 cups fresh berries or 12-14 oz.
2 cups frozen mixed berries
1/4 cup quick oats
2 Tablespoons light brown sugar
2 Tablespoons butter, melted
1/4 teaspoon ground cinnamon
For serving:
Whipped cream
Vanilla ice cream
Instructions
Preheat oven to 350 degrees F.
Place mixed berries in a small greased baking dish. Combine oats, brown sugar, oats, butter and cinnamon in a separate small bowl. Sprinkle evenly over berries.
Bake for 30 minutes uncovered. (Tent loosely with foil if crisp is browning too quickly.)
Serve with whipped cream or vanilla ice cream, if desired.
Enjoy!