These bites make the perfect party appetizer or kid-friendly snack! Enjoy the flavor of your favorite delicious dip in a creamy, cheesy mini mac and cheese. So easy and scrumptious!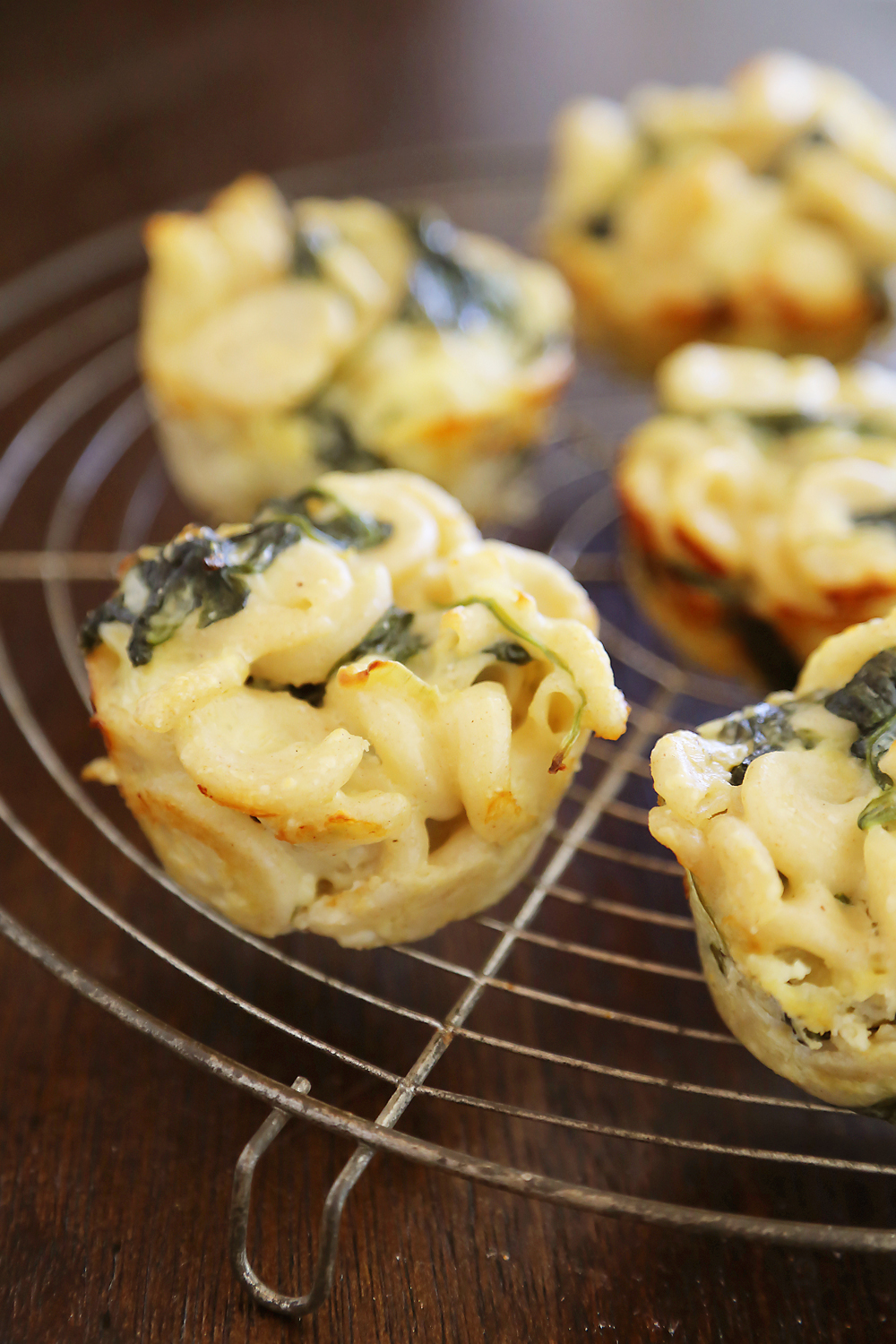 Since becoming a mom, and even as I was expecting, I have been cataloging advice from all corners. Friends, family, magazines and the ever-trusty Dr. Google (I just try and stay away from Images, eek). I generally do things according to my best instincts, but there are a few sound words of wisdom I've started to live by.
One of them being, sneaking in veggies.
I have been on a war path to get my daughter, Lillian, to love vegetables. However, even though she isn't overly choosy about many (more delicious) foods, the green stuff is a hard sell. Peas, spinach, green beans, broccoli. She bats it away with chubby fingers and the cutest-ever little girl grimace. BUT. The girl loves macaroni and cheese. If there's one thing I know, it's that veggies and macaroni and cheese are a happy marriage indeed.
In that way, you could say I am training her well. After all, in this house, cheese = love.


Needless to say, she went to town on these creamy macaroni and cheese bites, scarfed it spinach and all, and bonus – I got to introduce her to artichokes. Another veggie/food love that she must come to understand if she lives under my roof. Hehe.
But, seriously.
Not only do these mini mac muffins make a delicious kid-friendly treat, they are fabulous appetizers for a get together. Easy, mess-free and a unique spin on two of everyone's favorite party foods – macaroni bites and spinach artichoke dip.
What is better than the two in one?!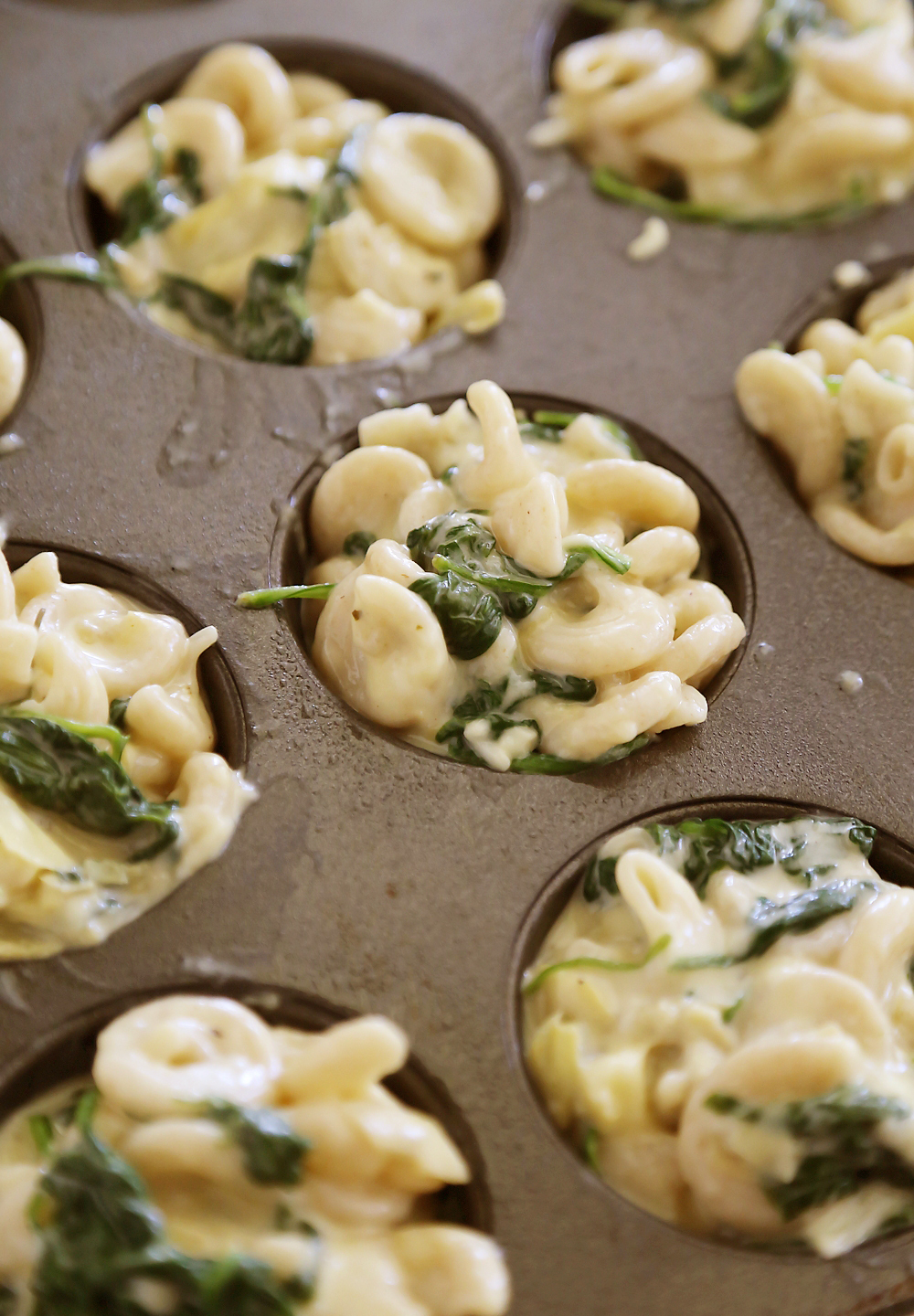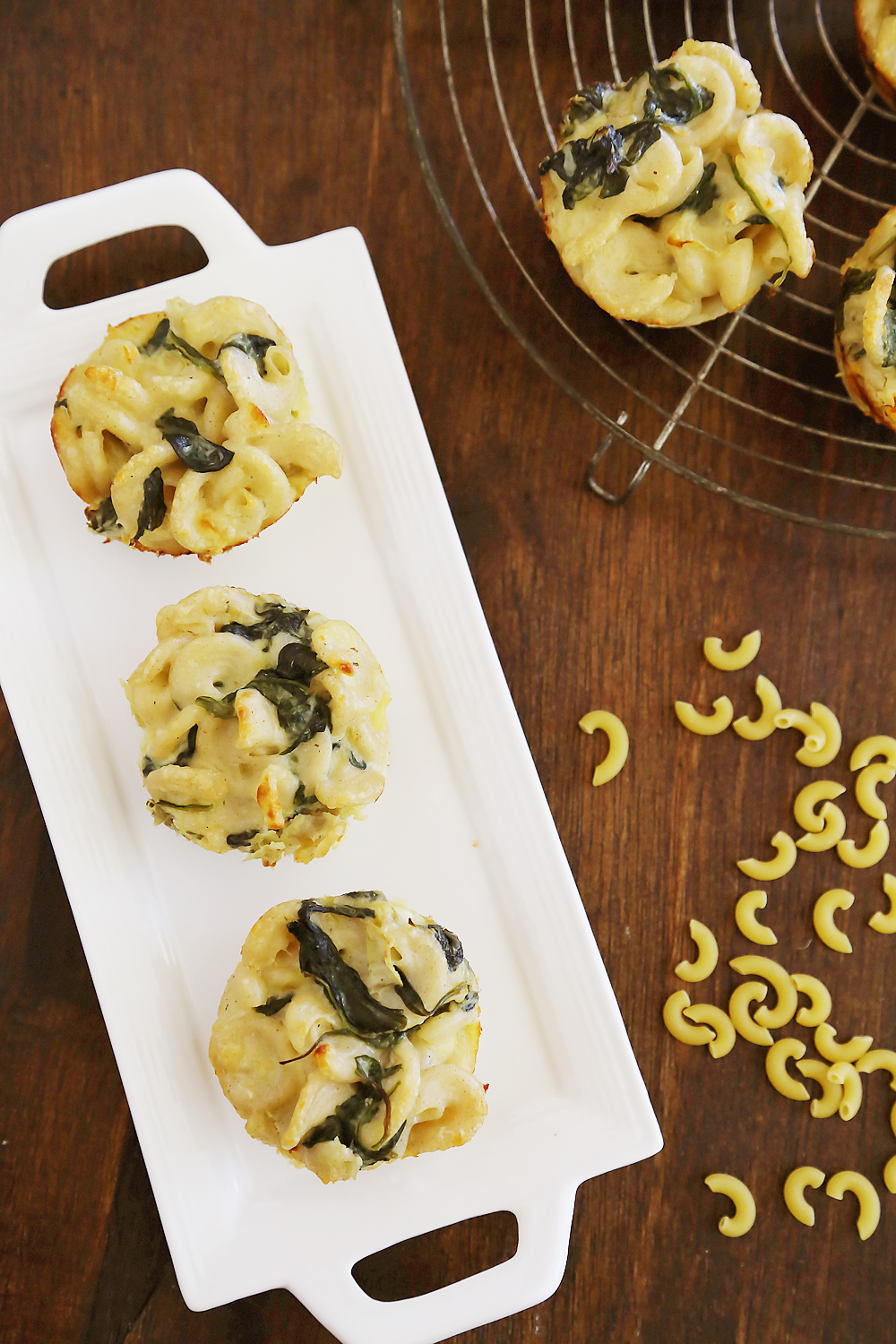 In partnership with Kraft, I am so happy to share this recipe with you. I have been a longtime lover of their products, and their new White Cheddar Macaroni & Cheese with Garlic and Herbs did not disappoint. Tender cavatappi pasta swirled in a sumptuous cheese sauce, and mixed with a fragrant herb blend, it was the perfect canvas for adding spinach, artichokes, and additional white cheddar.
Simply spoon the macaroni and cheese into muffin cups, and bake for 20 minutes. Pop them out of the tin, and enjoy! The delicious goodness of spinach artichoke dip really comes through in a convenient handheld bite for kids and adults alike.
You will love these easy, delicious mac and cheese bites!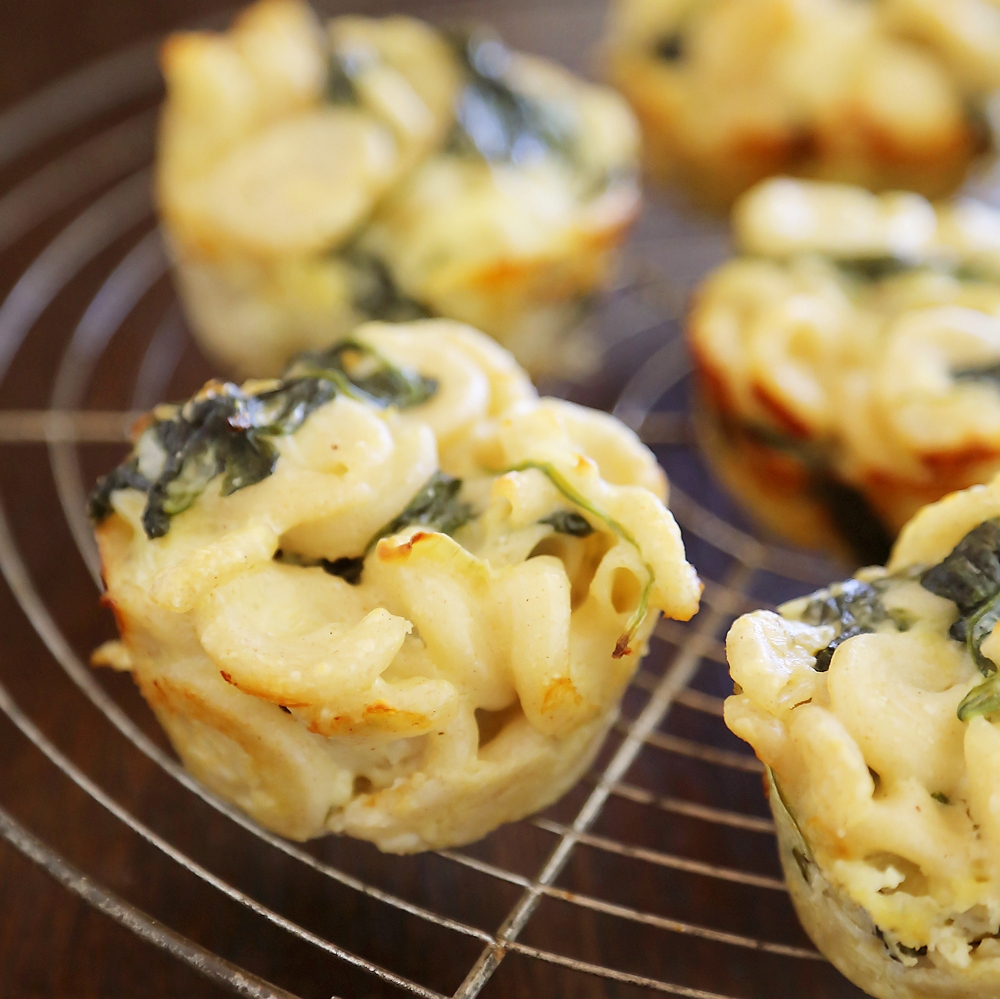 Spinach and Artichoke Macaroni and Cheese Bites
Ingredients
1 pkg. (11.9 oz.) Kraft White Cheddar Macaroni & Cheese Dinner,
2 cups packed fresh baby spinach
2 Tbsp. unsalted butter
1 Tbsp. all-purpose flour
1/2 cup milk
1 large egg
6 oz. jar artichoke hearts, well drained
3/4 cups shredded cheddar cheese
Instructions
Heat oven to 400 degrees F. Coat 12 cups of a standard size muffin pan with cooking spray.
Cook macaroni in large saucepan, as directed on package. During the last minute of cooking, add spinach. Drain well in a colander; set aside.
In the same saucepan set to medium heat, melt butter. Whisk in flour; cook and stir 1 minute. Gradually stir in milk and cook 2 minutes, or until thickened, stirring frequently. Add Cheese Sauce. Reduce heat to low and cook, stirring for 1-2 minutes, until blended. Remove from heat.
Add macaroni, egg, artichoke hearts, and shredded cheese. Spoon into prepared muffin cups.
Bake 13 to 15 minutes, or until golden brown. Cool 5 minutes before removing from muffin cups to serve.
Enjoy!