Melt-in-your-mouth, tender BBQ spare ribs made in under 30 minutes! Perfect for a fun weeknight meal, family gatherings and football Sundays. Serve with warm cornbread and enjoy the easy cleanup!
This post is sponsored by the Crock-Pot® brand.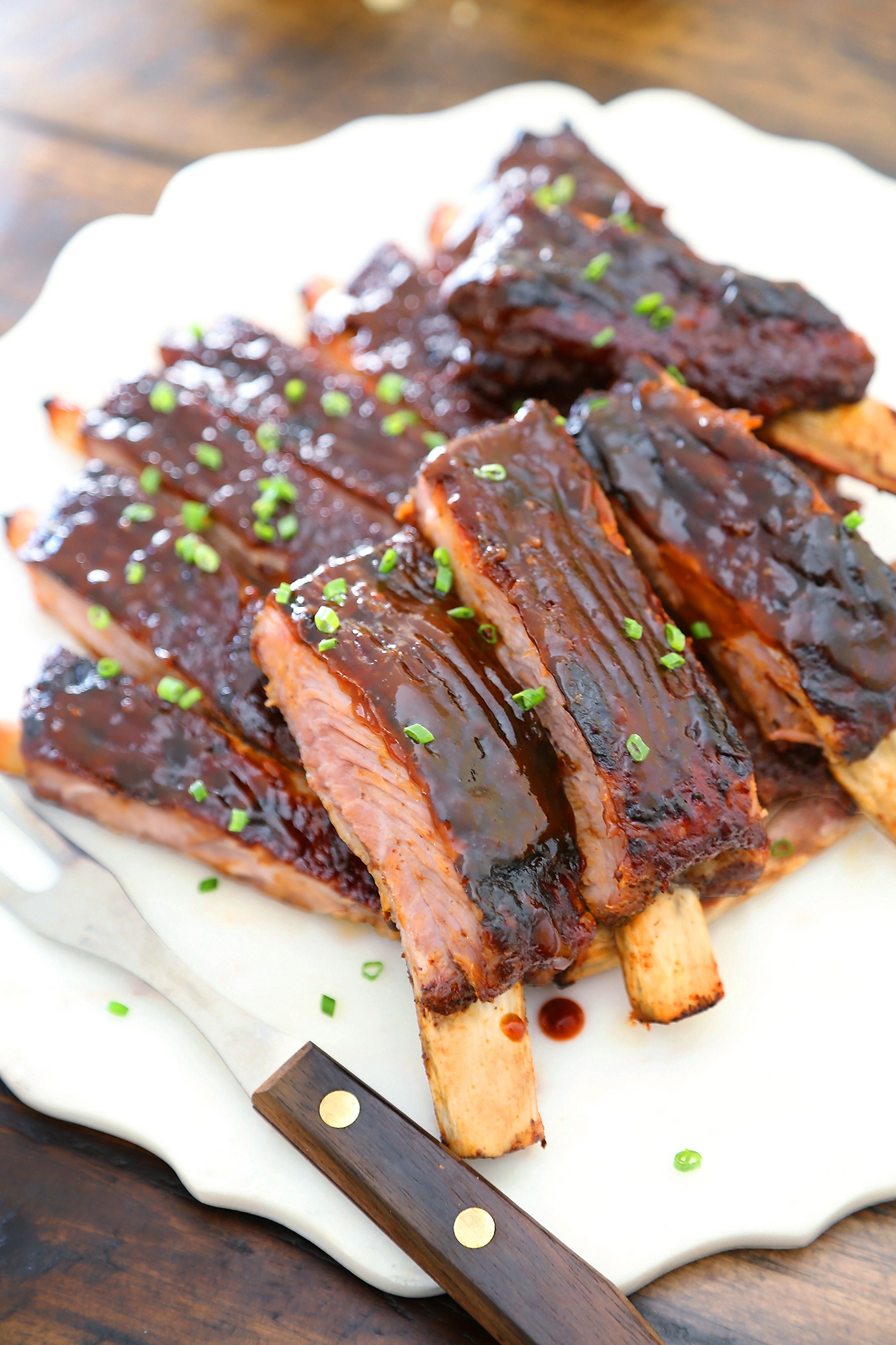 Cooking fall-off-the-bone barbecue ribs at home is one of those dinners that always makes me feel so accomplished, yet I hardly did anything.
Homemade ribs are nearly foolproof, since they require so little effort and are an easy, delicious and fun family meal. Now, they can be done quicker than ever!
My favorite ribs recipe from years ago requires 2 hours of oven cooking. However, since discovering the Crock-Pot® 6-Quart Express Crock Multi-Cooker, I've been able to cut the cook time down to under 30 minutes! This allows me to cook a delicious, slow-cooked-tasting meal for my family without the time requirement of slow cooking.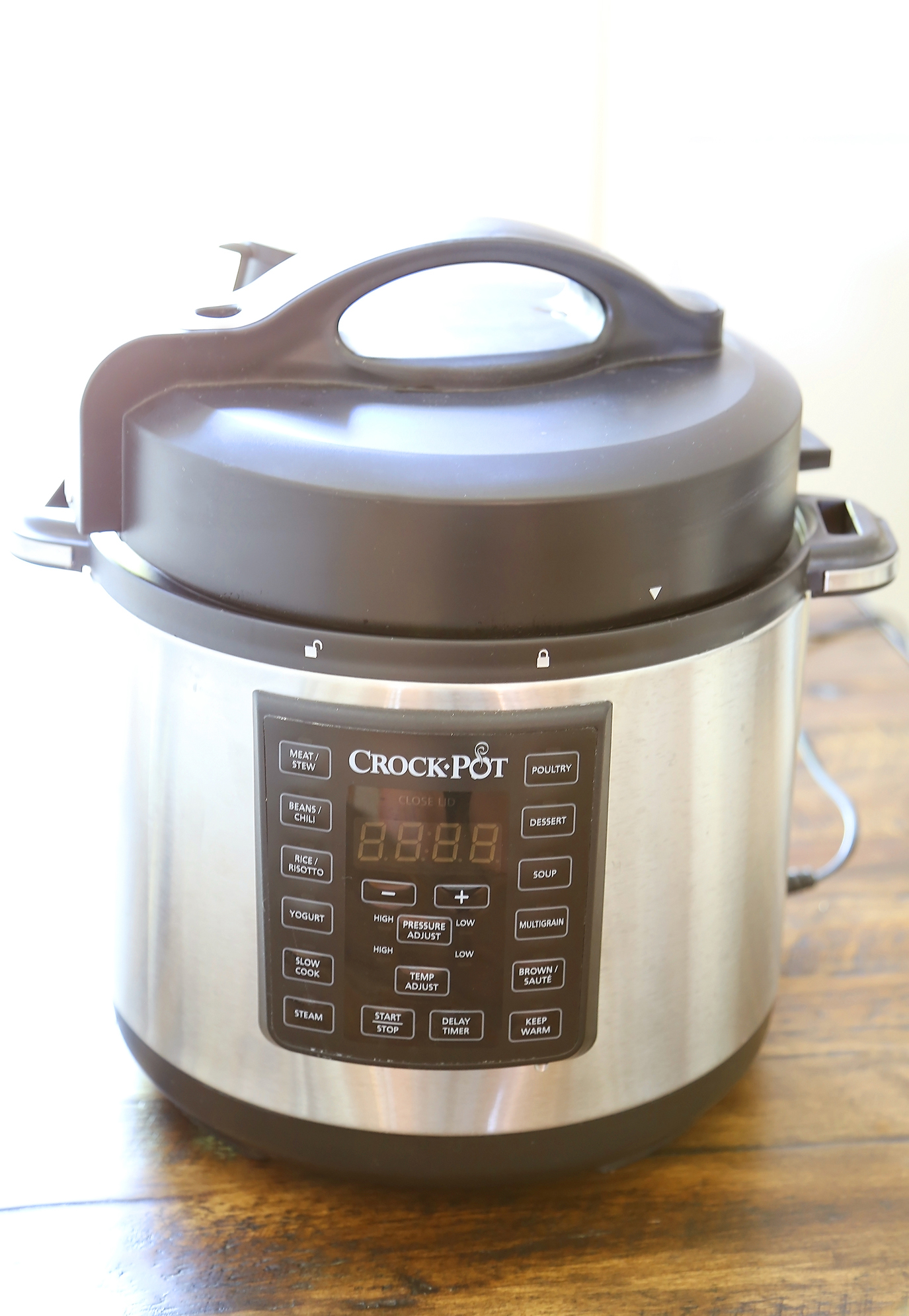 My family and I loved enjoying these tender, caramelized ribs on a cold fall night. Cook a batch for weeknight meals, or for a hungry crowd of family and friends. These ridiculously easy ribs fall off the bone, and with a quick broil in the oven, develop a perfectly crispy-sticky sweet top. As an added bonus, clean up was a breeze!
We love to serve these saucy ribs with warm Jalapeño-Honey Cornbread on the side. The perfect finger food!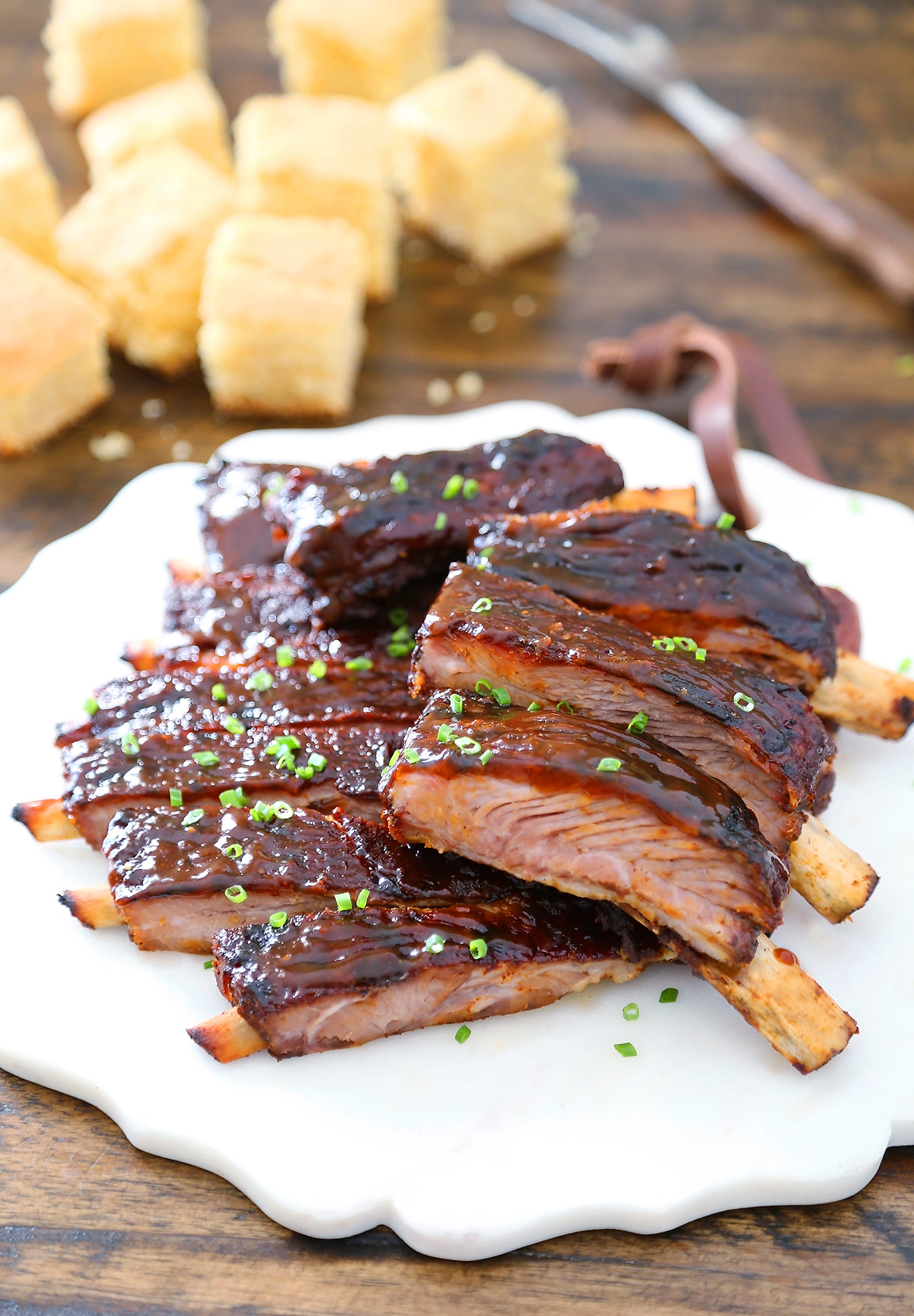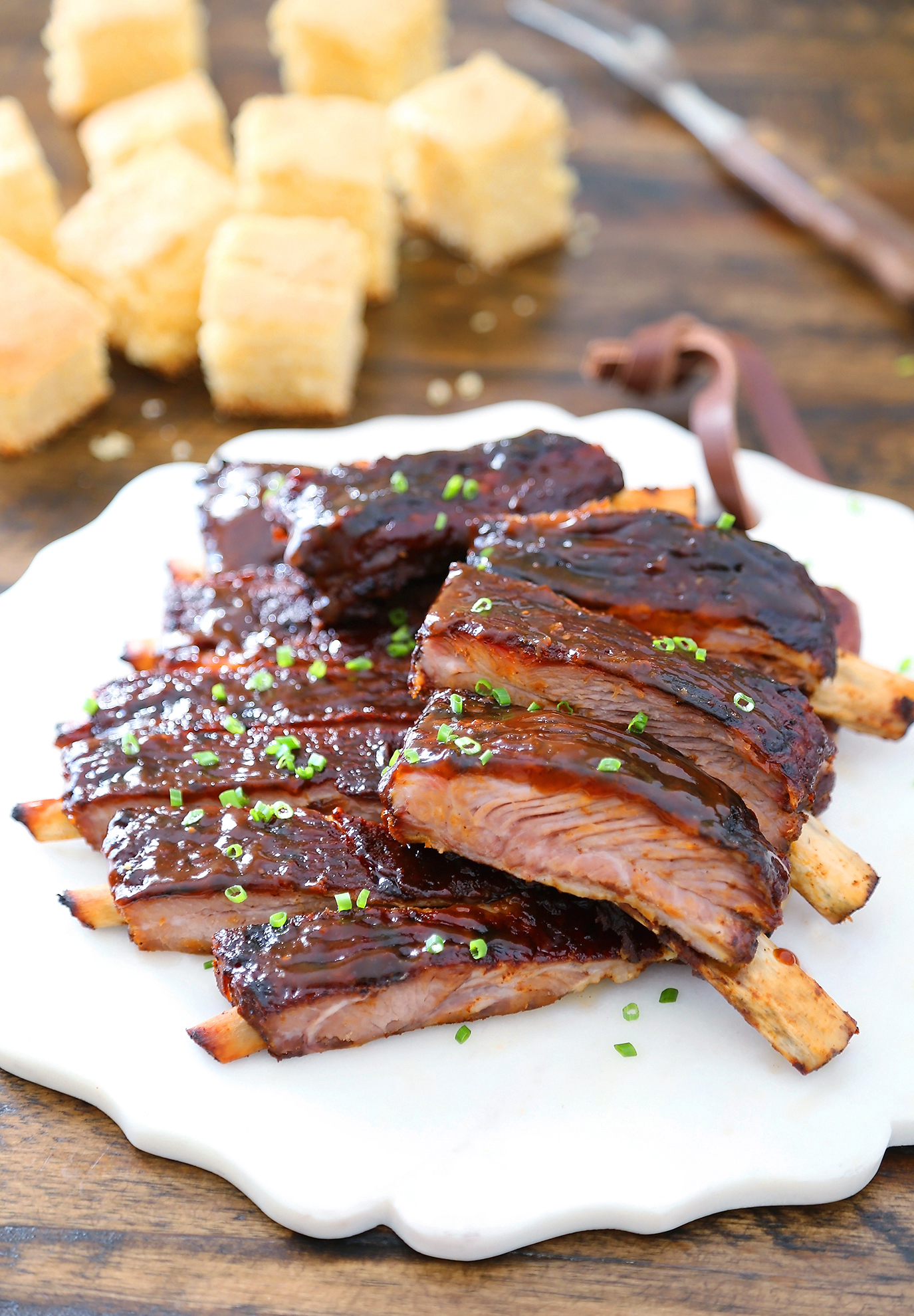 In addition to the pressure cooker setting, our Crock-Pot® Express Crock Multi-Cooker has 8 pre-set cooking settings! I cannot tell you how long I've been waiting for this feature in a single appliance. Who wants to juggle skillets, pots, pans, and an oven to keep it all warm at the same time? Simply madness. Which is not this mama's style – not on weeknights, not ever.
The Express Crock solves the pesky all-pots-on-deck weeknight problem, since you can do it all with one appliance – pressure cook, slow cook, sauté, steam, soups, rice and much more. It can even tackle yogurt making and dessert baking!
Need to prep your oatmeal for the week? Set a big batch of soup to slow cook for your workday lunches? Feed the family a hearty, healthy all-in-one meal?
Leave it to your Crock-Pot Express Crock Multi-Cooker to cook it all up to 70% faster than traditional cooking. All you have to do it push a button!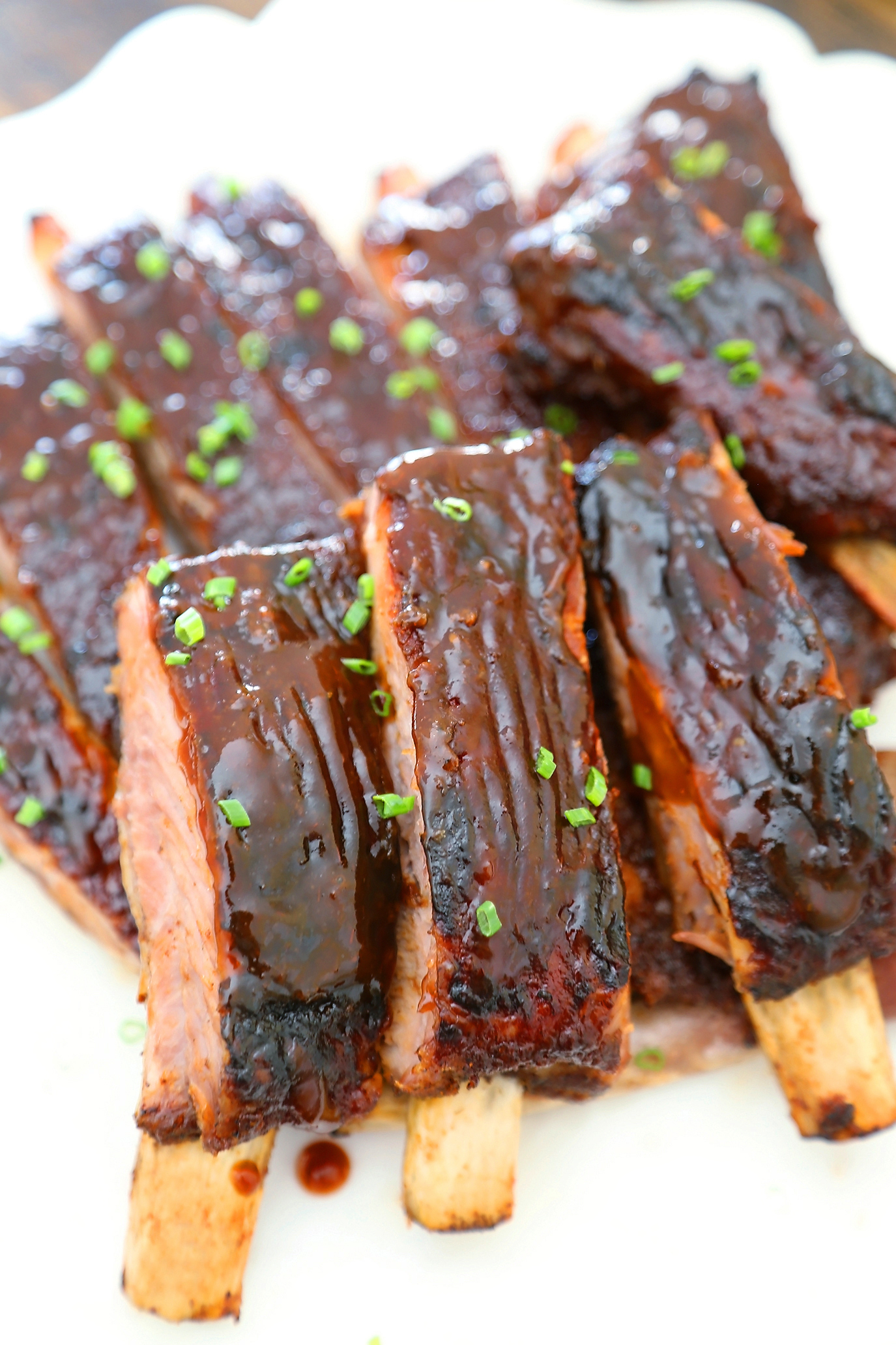 Additionally, Crock-Pot offers the Express Crock in NEW 4-Quart and 8-Quart sizes as well. All models are now available on Crock-Pot.com! If you're cooking weeknight meals and small-batch desserts and lunches, go for the 6-Quart. Want to feed a large family or party crowd? Pick up the 8-Quart, which can cook a variety of meals for up to 10 people.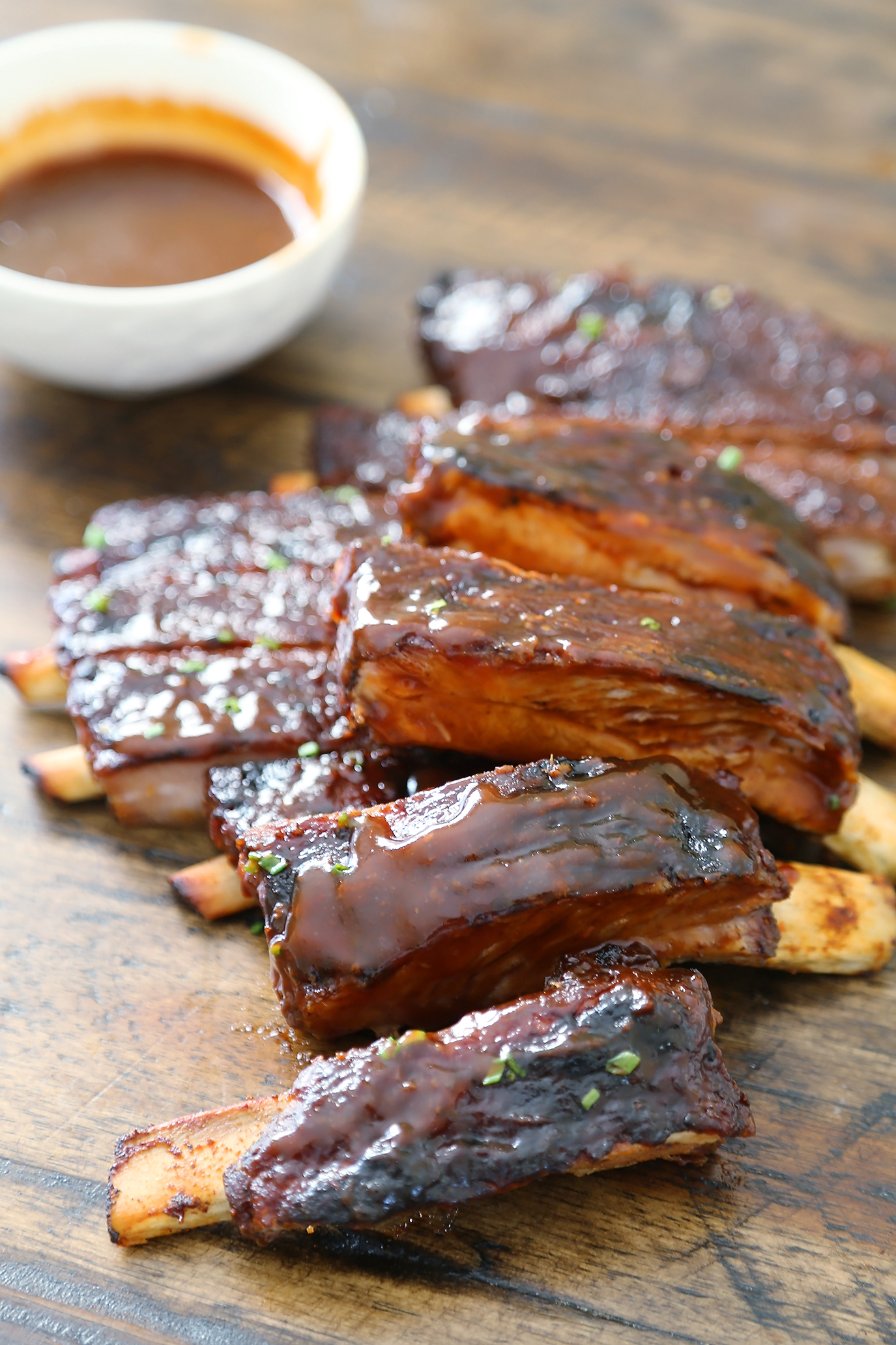 In any size, I know you will agree the Express Crock will become your new go-to gadget. It is the perfect new addition for creating hearty, nutritious meals for your family in no time. We love ours and have been using it on repeat for all manner of meals – chili, soup, chicken and rice dishes, steamed veggies, and soon, dessert!
I hope you love this recipe as much as we have. Give it a try and please tell me if you enjoyed it, or made any changes that worked deliciously!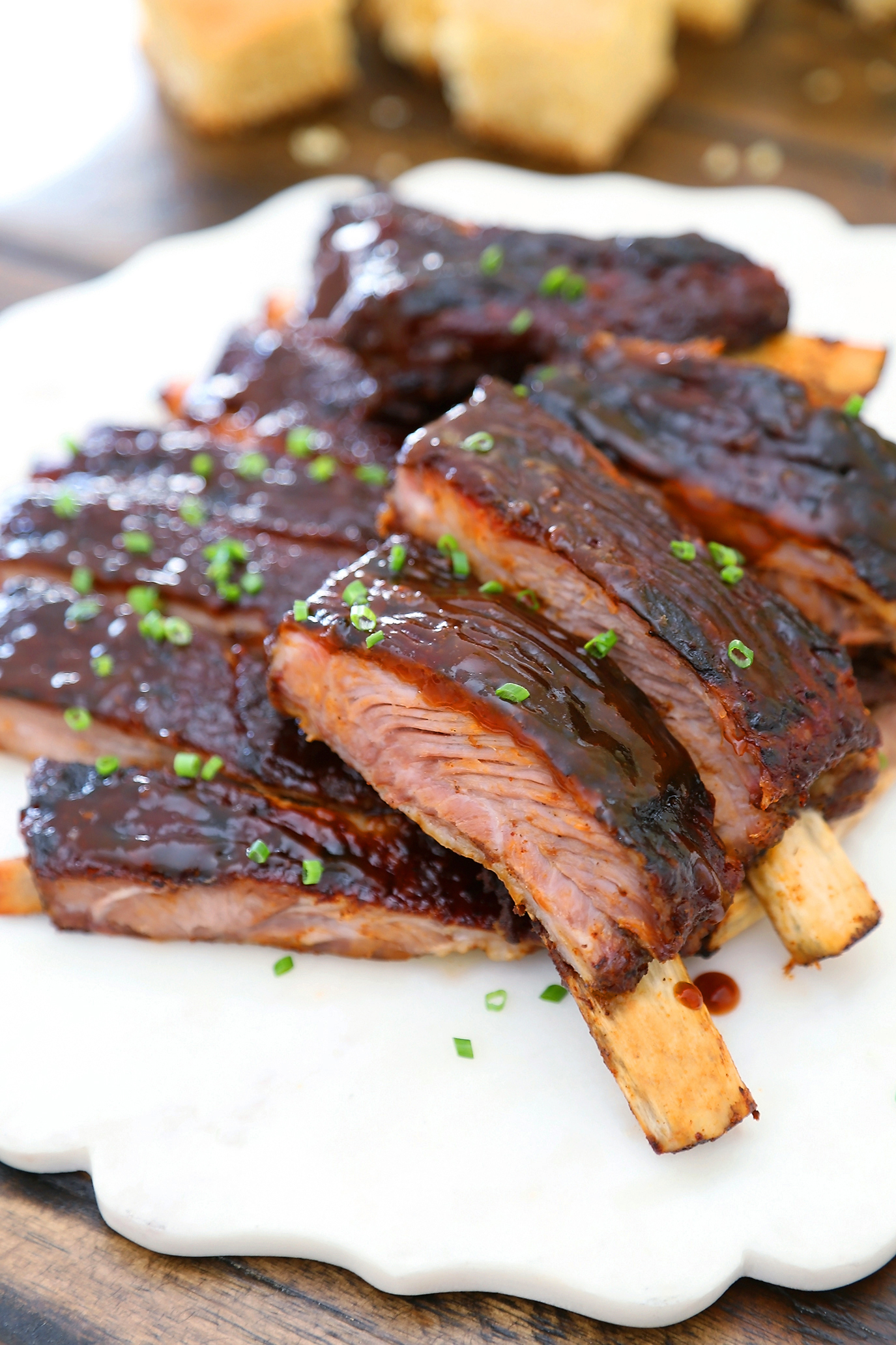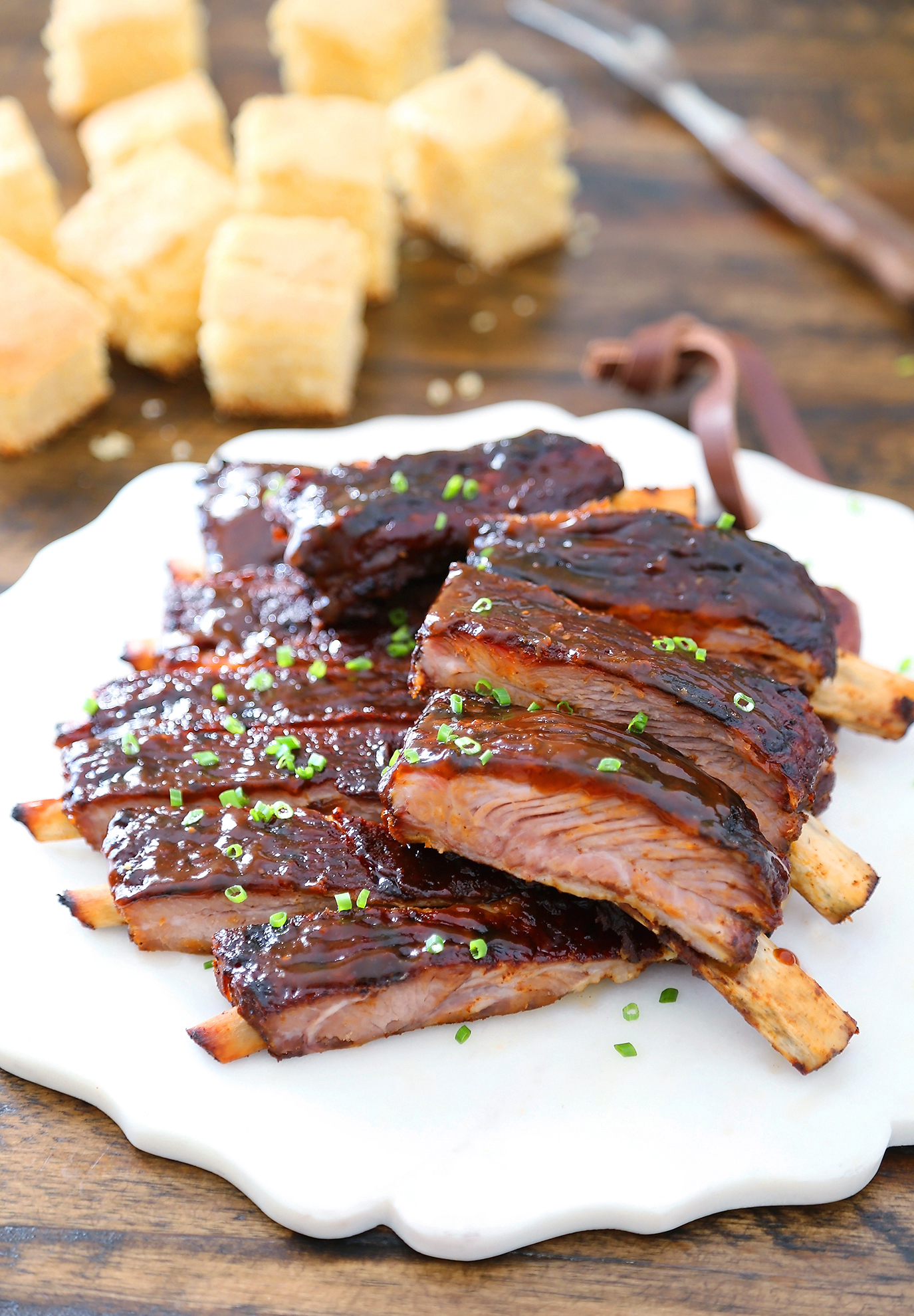 Sticky BBQ Spareribs
Ingredients
2 lbs. pork spareribs, pat dry
1/3 cup light brown sugar
2 teaspoons each: paprika, chili powder, garlic + onion powder, kosher salt + black pepper
1 cup barbecue sauce
Instructions
In a small bowl, mix brown sugar and spices. Cut ribs into 2-3 sections and place in a large bowl. Pat spice mixture all over ribs, coating evenly. Cover and refrigerate for at least 4 hours, or up to 2 days.
When ready to cook, place ribs inside Crock-Pot® 6-Quart Express Crock Multi-Cooker.
Adjust pressure to high and twist cover to lock. Set time for 20 minutes. Turn cooker off after time is up.
Preheat oven broiler to High. Using tongs, transfer cooked ribs, bone side up, to a baking sheet lined with foil. Brush with barbecue sauce and broil for 3-5 minutes, until sauce is bubbling.
Remove from oven and place on a large cutting board. Slice ribs along the bone and serve.
Notes
Disclosure: This recipe was created in partnership with the Crock-Pot® brand. All opinions are my own.