This mouthwatering, tender pulled pork is perfection on a bun! Just 3 ingredients is all you need to let your slow cooker do the cooking for you. Perfect for weeknight meals and football parties!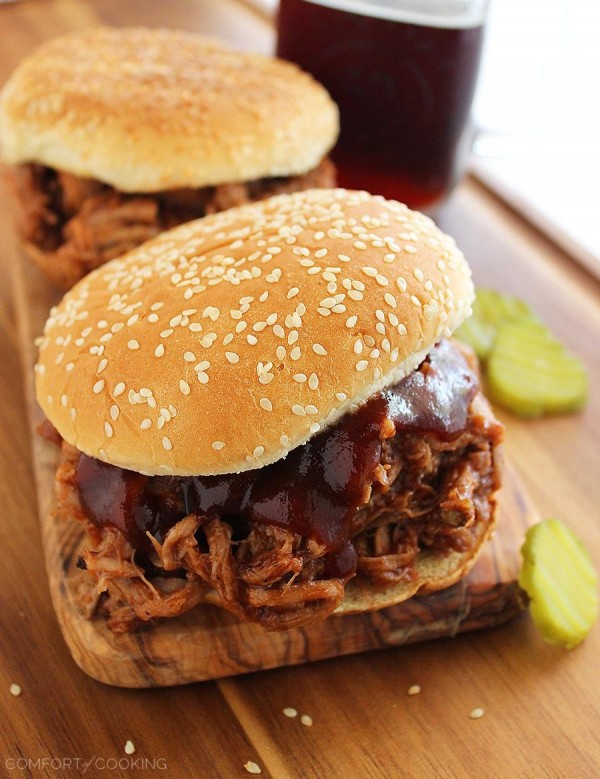 Barbecue is kind of a religion in the South. Some prefer their meat deity slathered in sloppy sauce, smoked and served with heaps of potato salad. Some think a slow, low cook in the oven and a crispy finish on the grill gets the job done (my personal preference). And the sauces? Well, I have yet to find a favorite one, but it lies somewhere in between all the sweet-tangy-peppery-spicy options out there. A bit of a tall order, wouldn't ya say?
The good news is, every root beer and barbecue sauce I've ever used in this recipe has produced the most scrumptious, finger-lickin' good pulled pork.
Welcome to mouthwatering meat heaven, barbecue worshipers!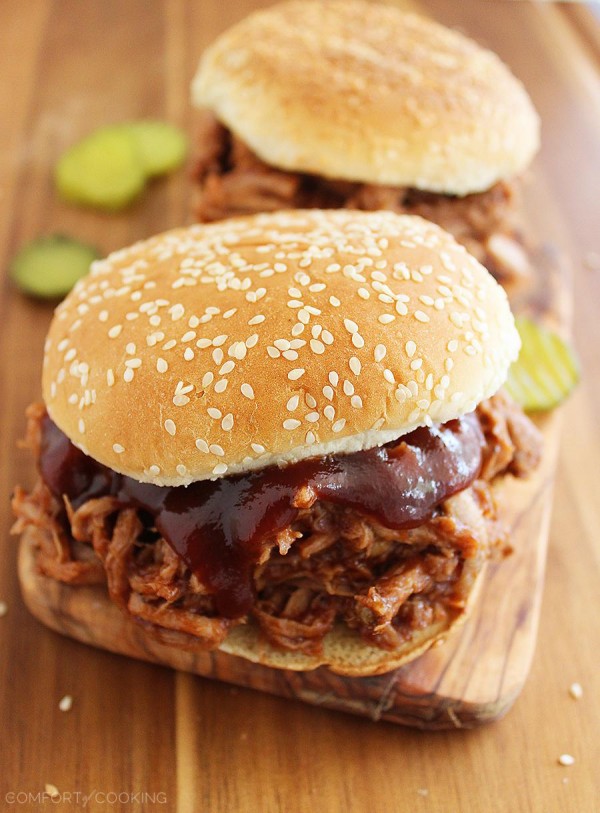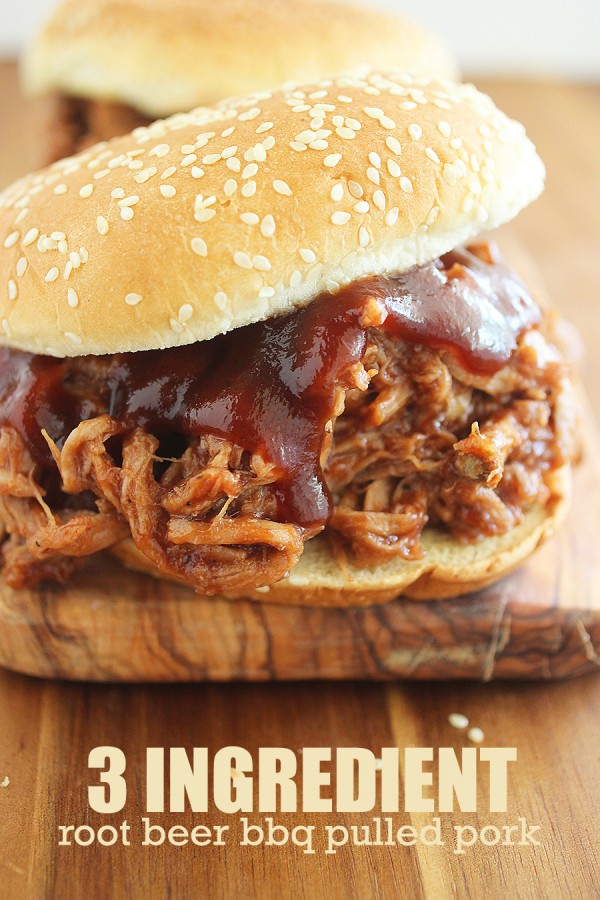 Every bite is sweet, salty, and full of tender goodness… all done much more easily than other complicated barbecue recipes! My style has always been to let the oven do the fussin', leave your barbecue be, and crack a beer while it cooks.
You won't believe how easy this is for how DELICIOUS the results are. It just melts in your mouth. Adults and kids will love this as a weeknight meal, or party food for watching football. Served on a big fluffy bun with your favorite sauce and tangy pickles, this pulled pork is perfection on a plate. I'm never one to pick incessantly at a savory dish before dinnertime, but this "taste test" went a little far!
Just 3 ingredients is all you need, so grab the goods and get to cookin'. Or, rather… sitting on the couch while your slow cooker takes care of the work!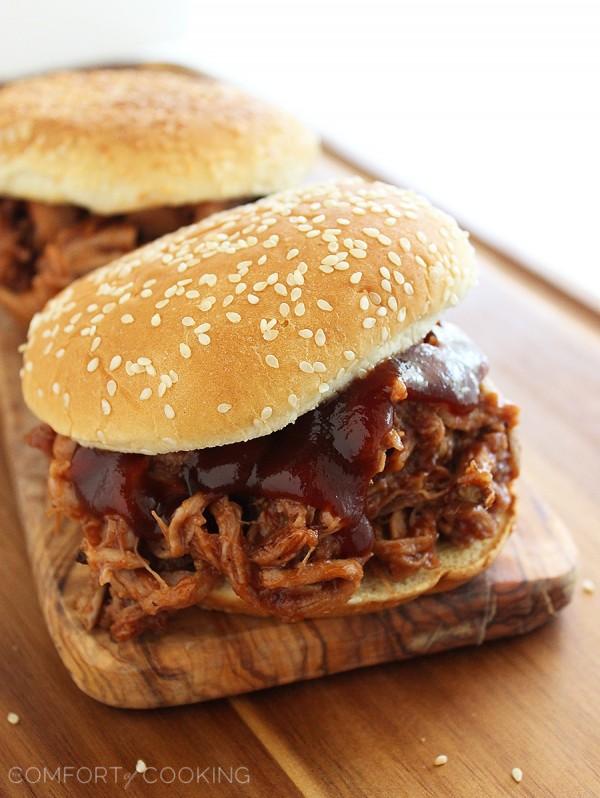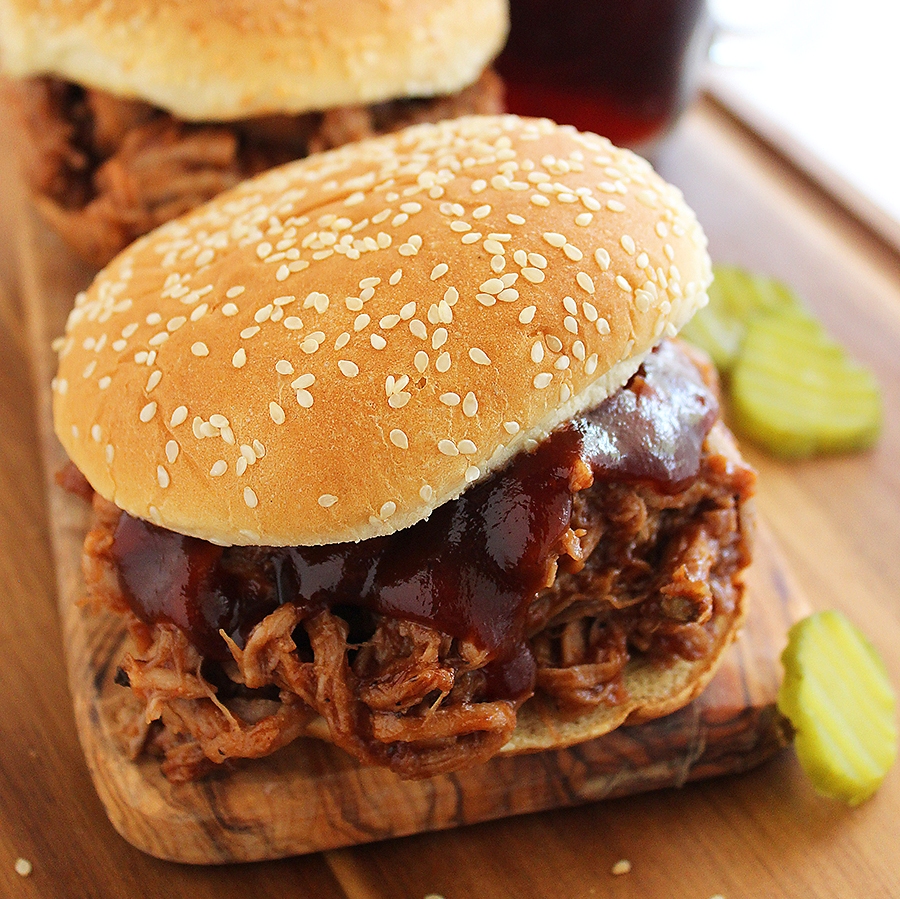 3-Ingredient Root Beer BBQ Pulled Pork
Ingredients
1 2 lb. pork tenderloin, (pork shoulder or butt can also be used)
1 12 oz. can root beer (I used diet)
1 18 oz. bottle barbecue sauce
For serving:
8 hamburger buns
Pickle slices, optional
Instructions
Place pork tenderloin in a slow cooker and pour root beer over meat. Cover and cook on low for 4-6 hours, or until pork shreds easily with a fork.
Once cooked, drain and discard liquid. Shred pork and place back into the slow cooker. Toss with barbecue sauce and serve immediately, or keep warm in slow cooker until ready to serve. Serve on hamburger buns.
Enjoy!