These crisp and gooey Mini Tortilla Pizzas just need 4 ingredients and 10 minutes to come together. Bake 'til bubbly and golden in your muffin tin!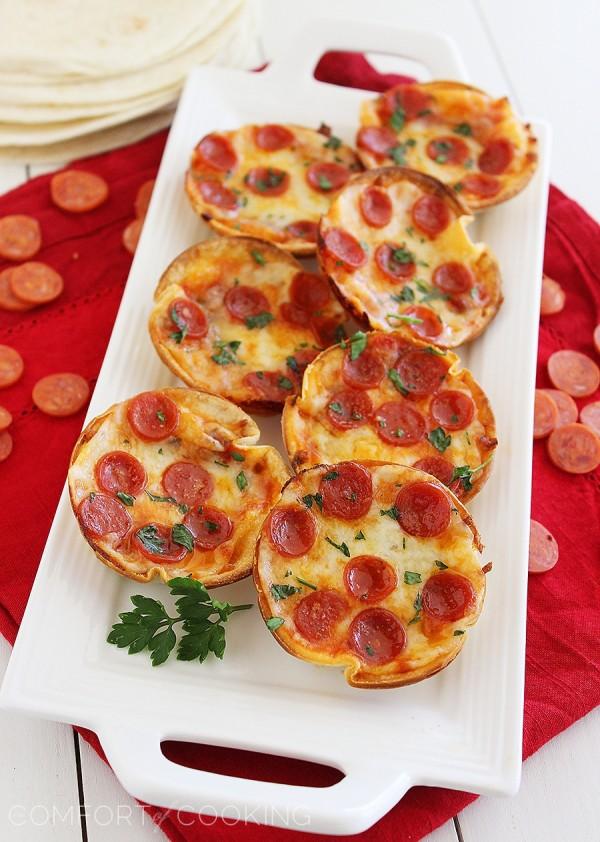 Is it too late to talk about what happened last weekend? We're in Wednesday after all, so I may be missing the boat on this one. But, I've finally caught my breath from the excitement and wanted to let you know.
My friends threw me a beautiful baby shower on Saturday. There was champagne, pink cake, good food and lots of laughs… but also some tears! That is, my tears POURING down my face after I found my mom, mother-in-law and sister-in-law standing in the kitchen waiting to greet me. I hadn't seen them in months, and they had flown in from all across the country just for the big event! It was an unbelievable, unforgettable (and very tear-filled) surprise that had me mopping mascara off my cheeks and crowning my honey Husband of the Year for organizing it all.
Here are some pictures from that amazing afternoon…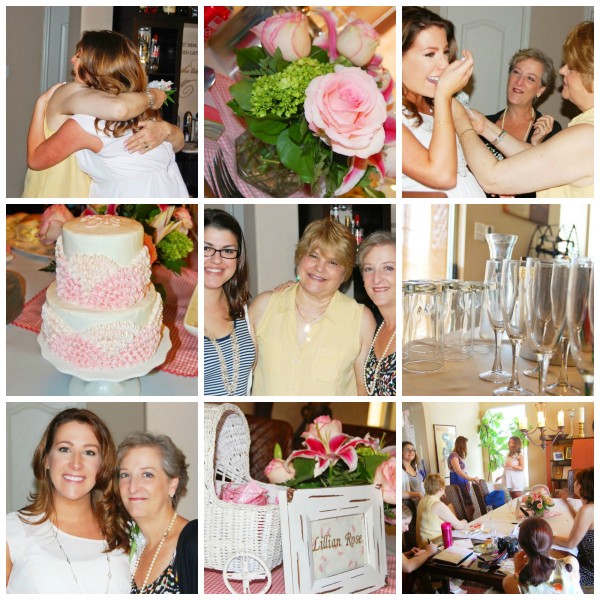 The man may not surprise me often, but when he does, he sure gets it right! And for that, he gets a whole lotta praise. And pizza.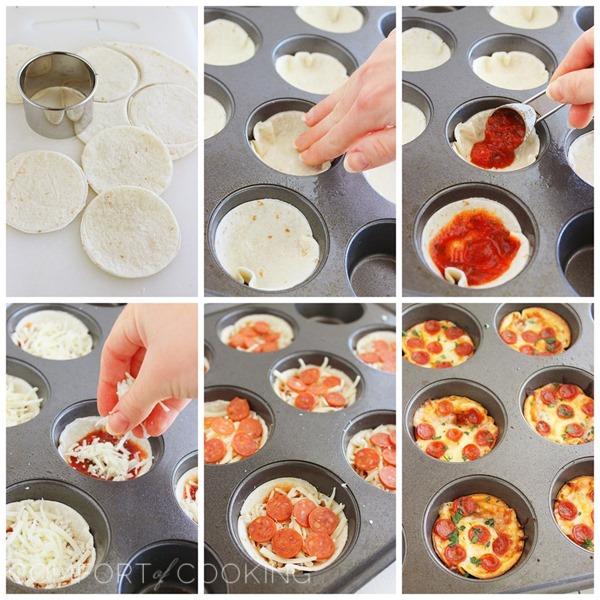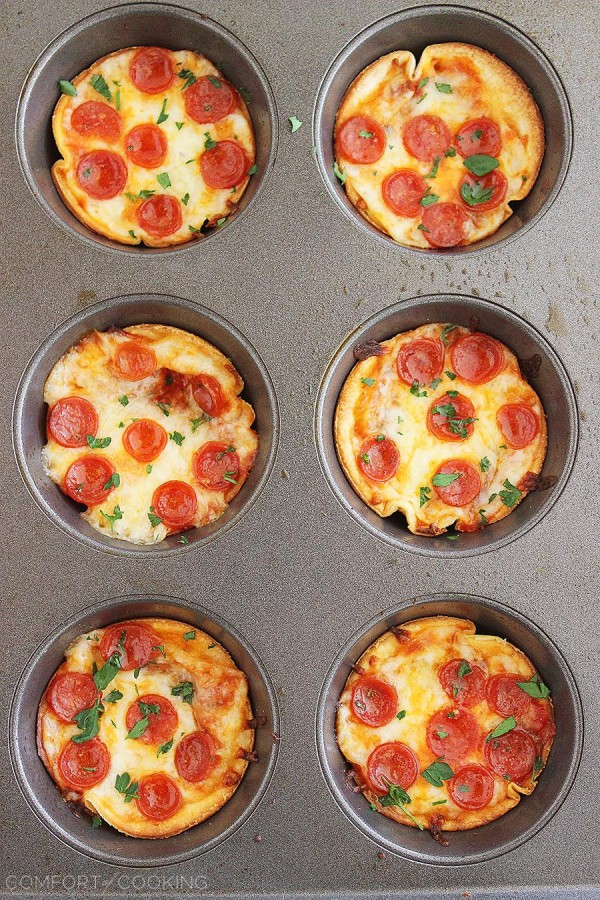 The only other thing more abundant than gifts at the shower were the mini treats! I love me some tiny-portioned goodies, after all. They make you feel like you can eat dozens guilt-free. Or while feeling guilty. Either way, you're gonna eat them. They're mini and cute and delicious, and in this case, full of cheesy pizza goodness!
Perfect for the preggos in your life, and the men. Everyone wins.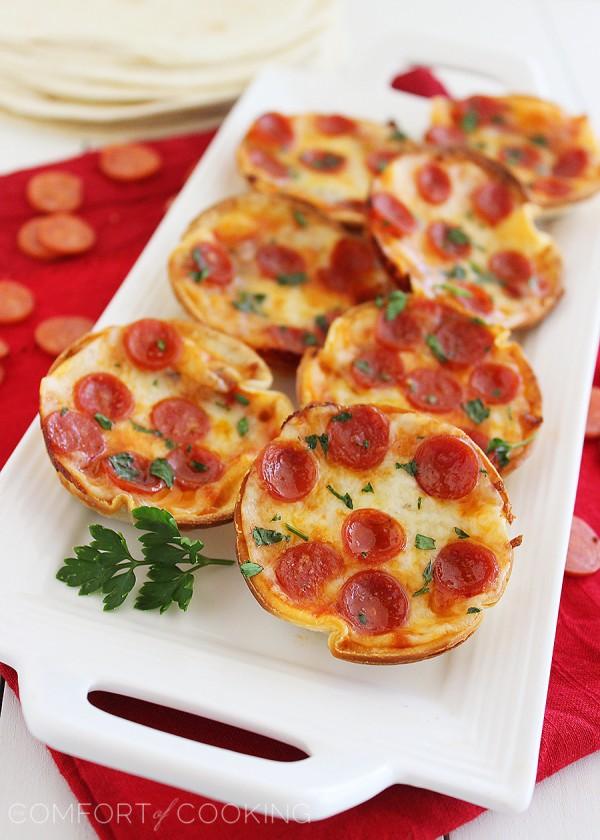 All you need to whip up these wonderful little pizzas is 4 ingredients, plus a sprinkle of parsley if you're feeling fancy. Feel free to substitute the pepperoni for whatever you like, or add on to it! Just pop a handful of tortilla rounds into your mini muffin tin, sauce 'em up, sprinkle on the cheese, and add your tasty toppings. Bake until bubbly and golden, and you have an irresistible treat for parties, lunches and fun dinners that call for something different.
These pizzas are super cheesy, super easy, and guaranteed to fly off the platter! You're gonna just love them. We sure do!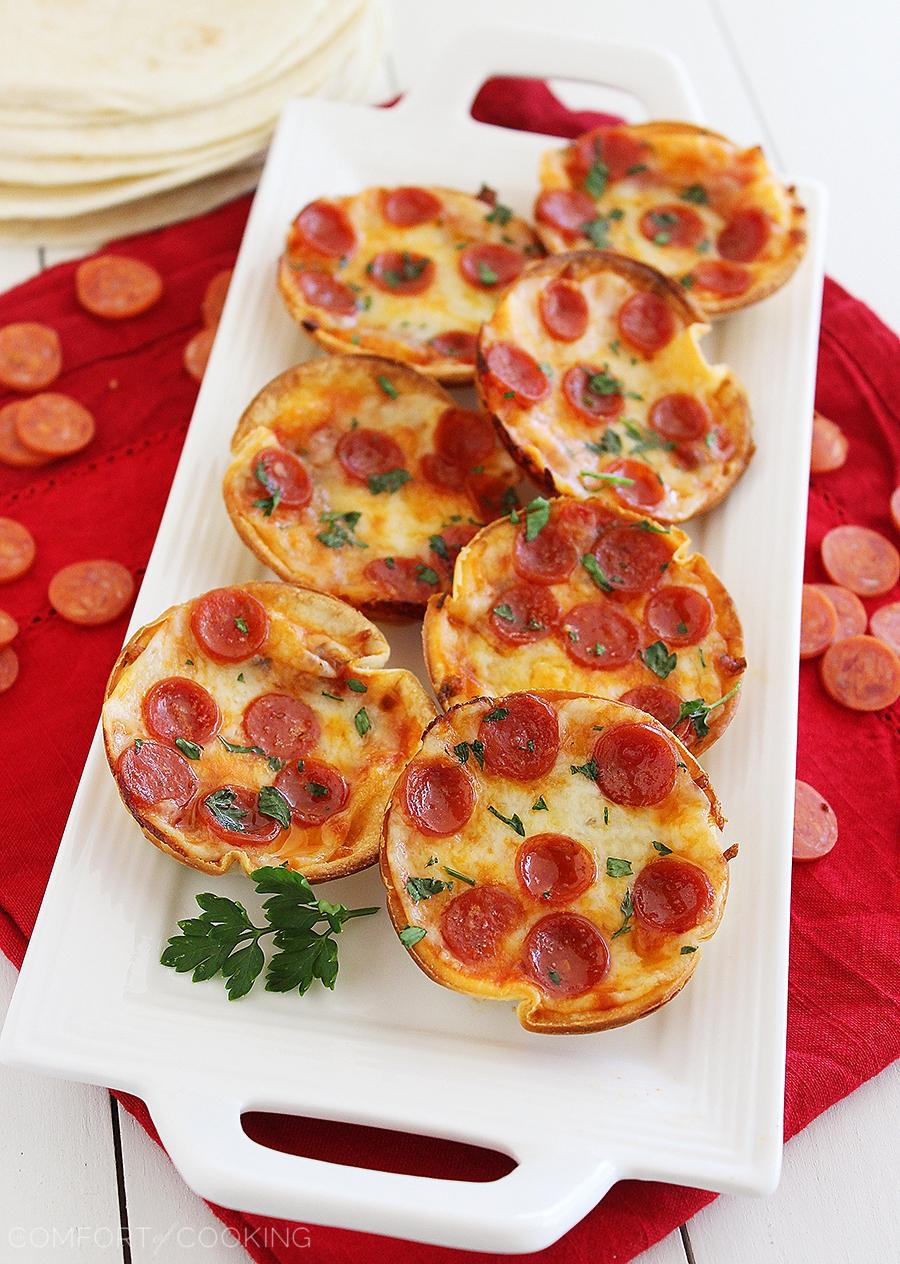 Easy Mini Tortilla Pizzas
Yield:
16 to 24, depending on size of tortillas
Ingredients
8 flour tortillas
3/4 cup pizza sauce or marinara
1 1/2 cups shredded mozzarella cheese
3/4 cup mini pepperoni pieces, optional
1 teaspoon chopped fresh parsley or basil, optional
Instructions
Preheat oven to 400 degrees F. Lightly grease cups of a standard size 12-cup muffin tin.
Using a cookie cutter, cut 2-3 rounds from each tortilla. Press each round into muffin cups. Add a teaspoon of sauce into the center of each tortilla round. Sprinkle cheese on top, then pepperoni pieces, or your desired toppings.
Bake for 10-12 minutes, or until golden and bubbly. Sprinkle with chopped parsley or basil, if using. Let pizzas cool slightly before removing to a serving plate.
Enjoy!