This deliciously rich, classic pasta sauce has been a longtime family favorite – now, adapted for your slow cooker! It doesn't get better than a spaghetti Bolognese for a warm and comforting weeknight meal. The sauce is simple to make and freezes well, too!
This recipe was created for Holland House Cooking Wines. All opinions are my own.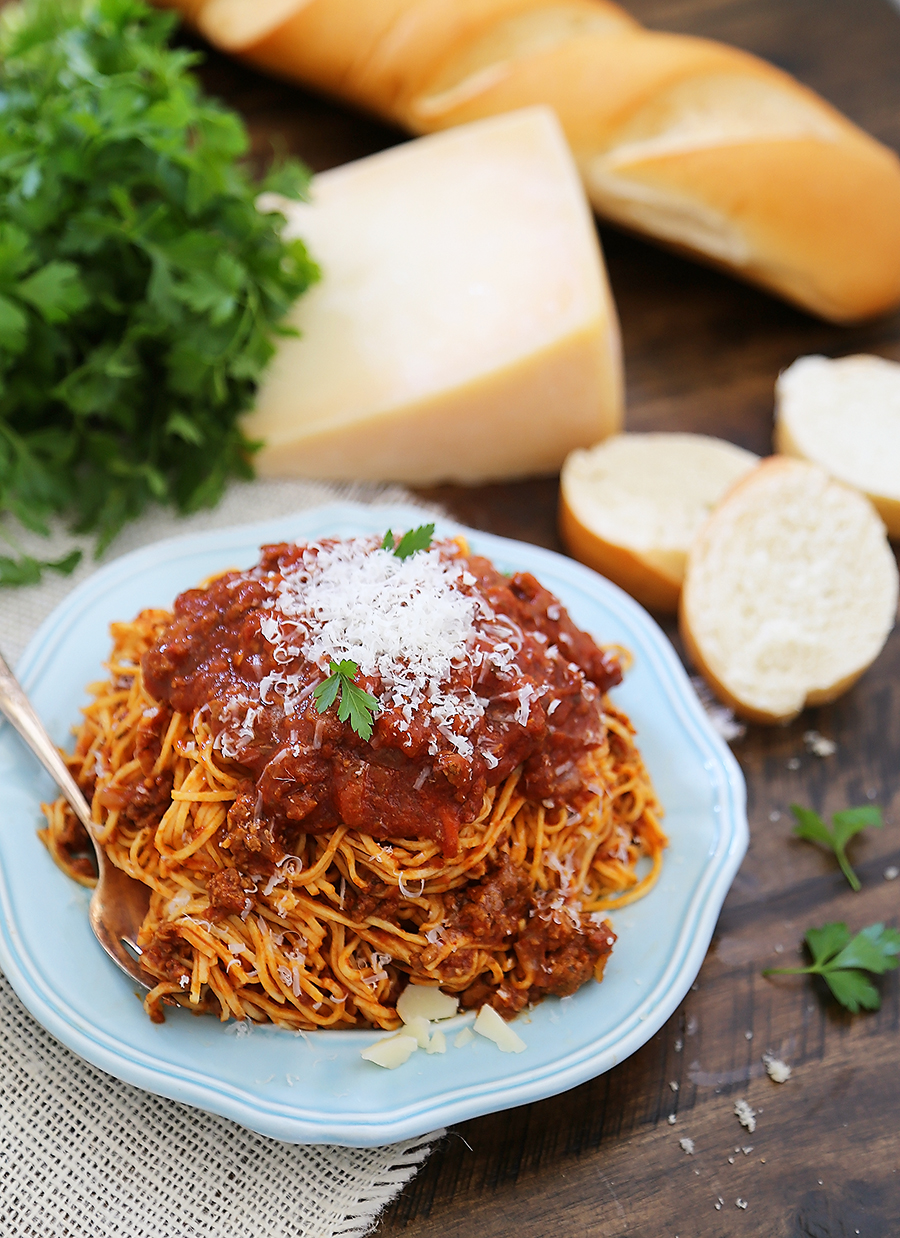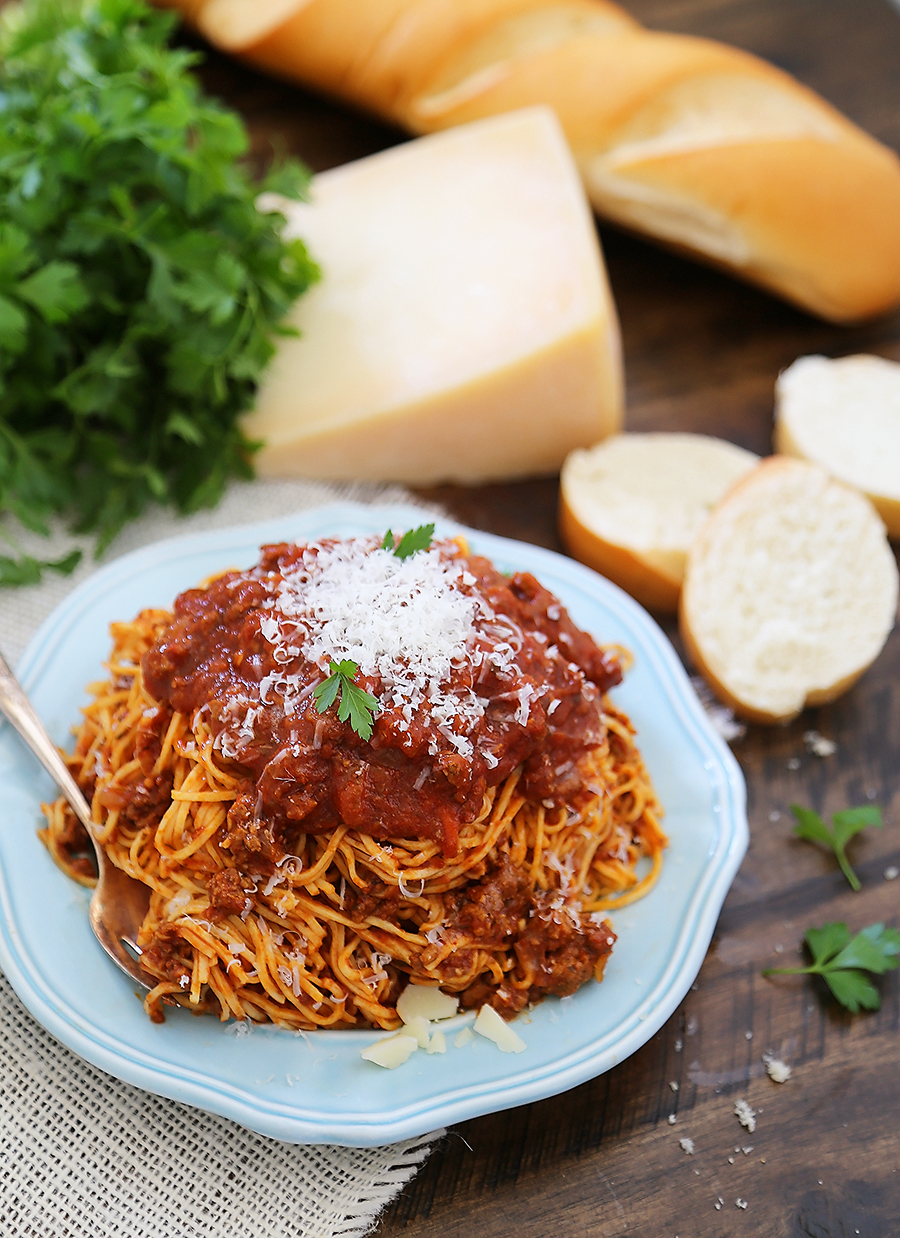 Finally! Sweater weather is upon us in Austin, though just barely, but I'm taking the opportunity to reintroduce some favorite fall dinners. Though I use my slow cooker year-round (great for keeping my hot kitchen cool in the Southern summers), it really becomes my workhorse for warm fall and winter meals. I especially love the ease and aroma of a slow-cooked meal waiting for me at the end of the day. If you're like me and work from home, this hearty, irresistibly good Bolognese sauce will have you watching the clock all day long. Dinner can't come soon enough with something this delicious bubbling away!
Bolognese is a terrific traditional Italian sauce, with a texture that's both thick and silky-smooth, and a taste that is tangy, savory and full of herbaceous aromas. Some like to simmer in chopped carrots and celery for extra depth of flavor. Since I don't always have those on hand, and assume you may not either, I wanted to keep it simple (but just as scrumptious) today!
Ready to twirl your fork around a bowl of this saucy goodness?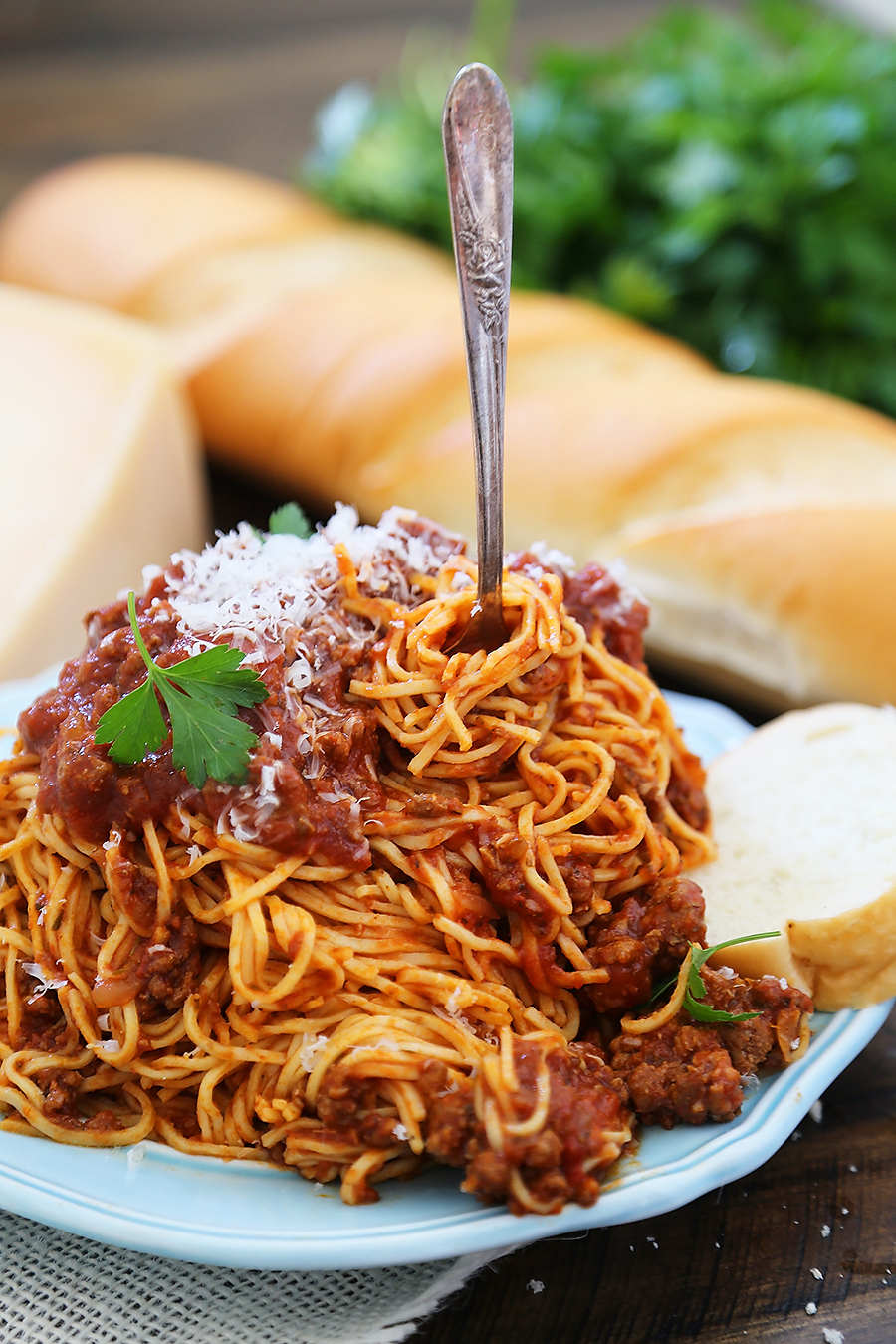 Since this recipe makes a double batch of Bolognese sauce, it will easily feed 8-10 hungry dinner guests. Or, you can freeze the sauce in small or large portions to use for later. A little thinking ahead is always a major time saver, when I want a homemade meal without much effort. Just boil some pasta to toss with your defrosted and warmed-up sauce, and you have a belly filling meal with only a few dishes to clean up. It's a dinner win!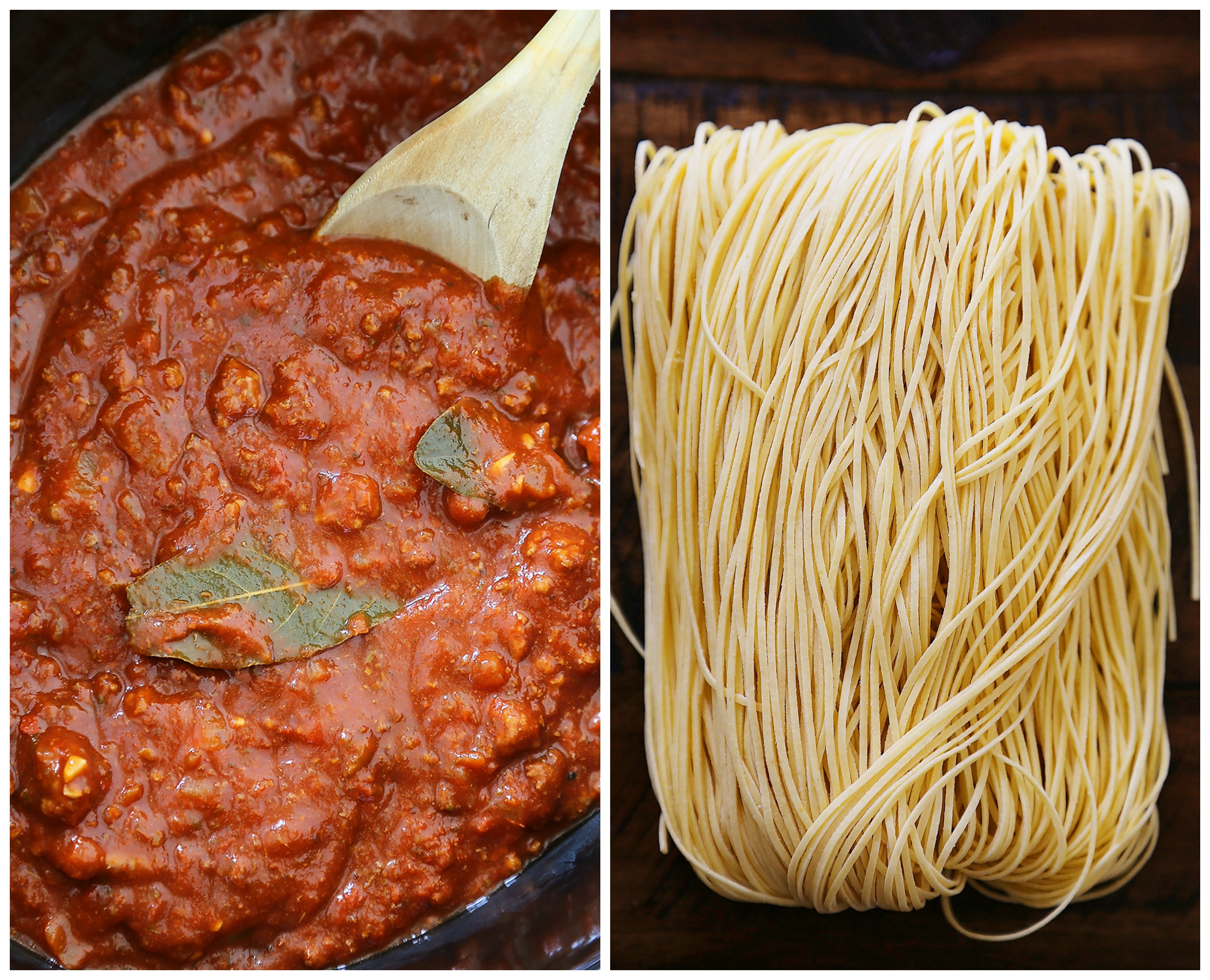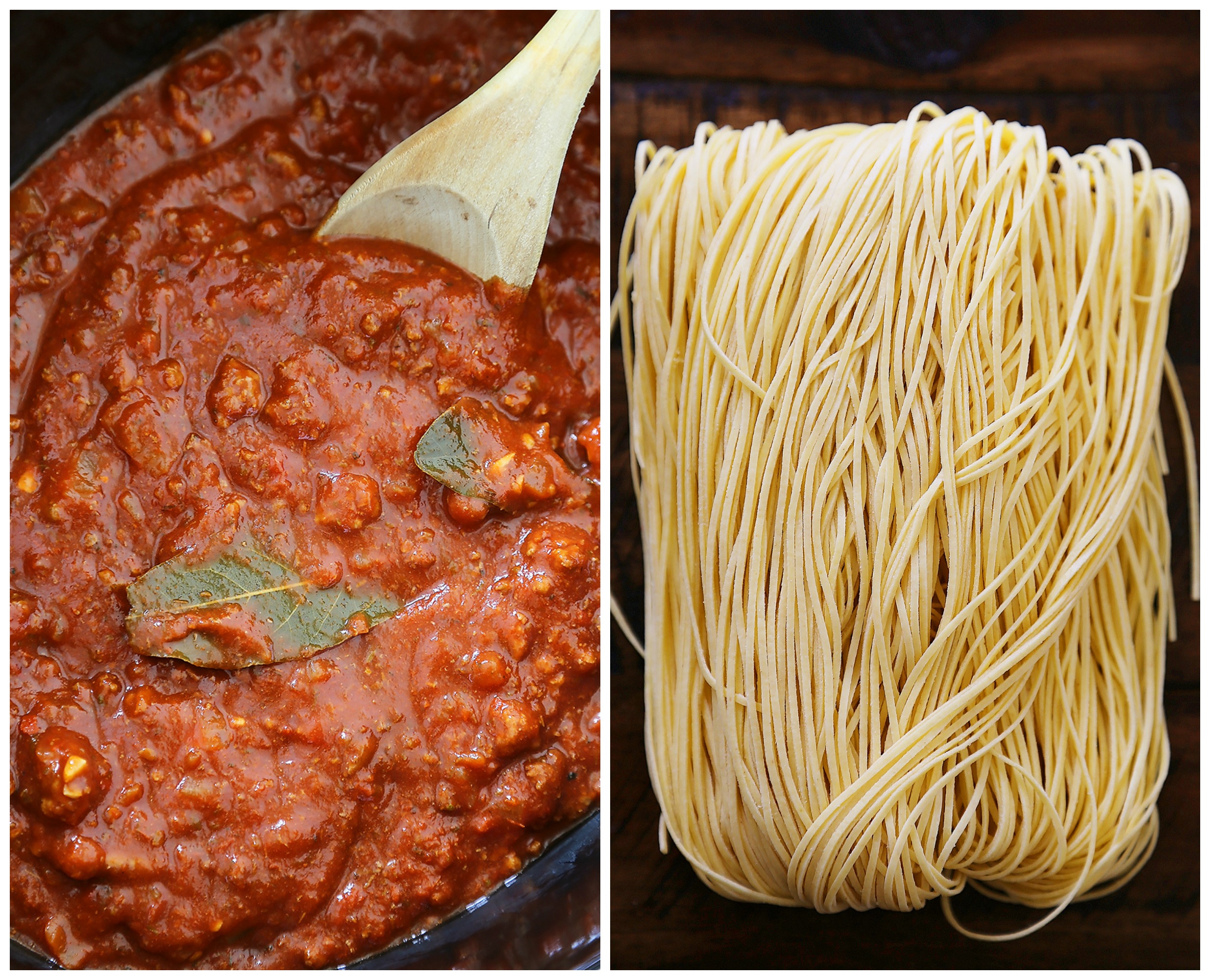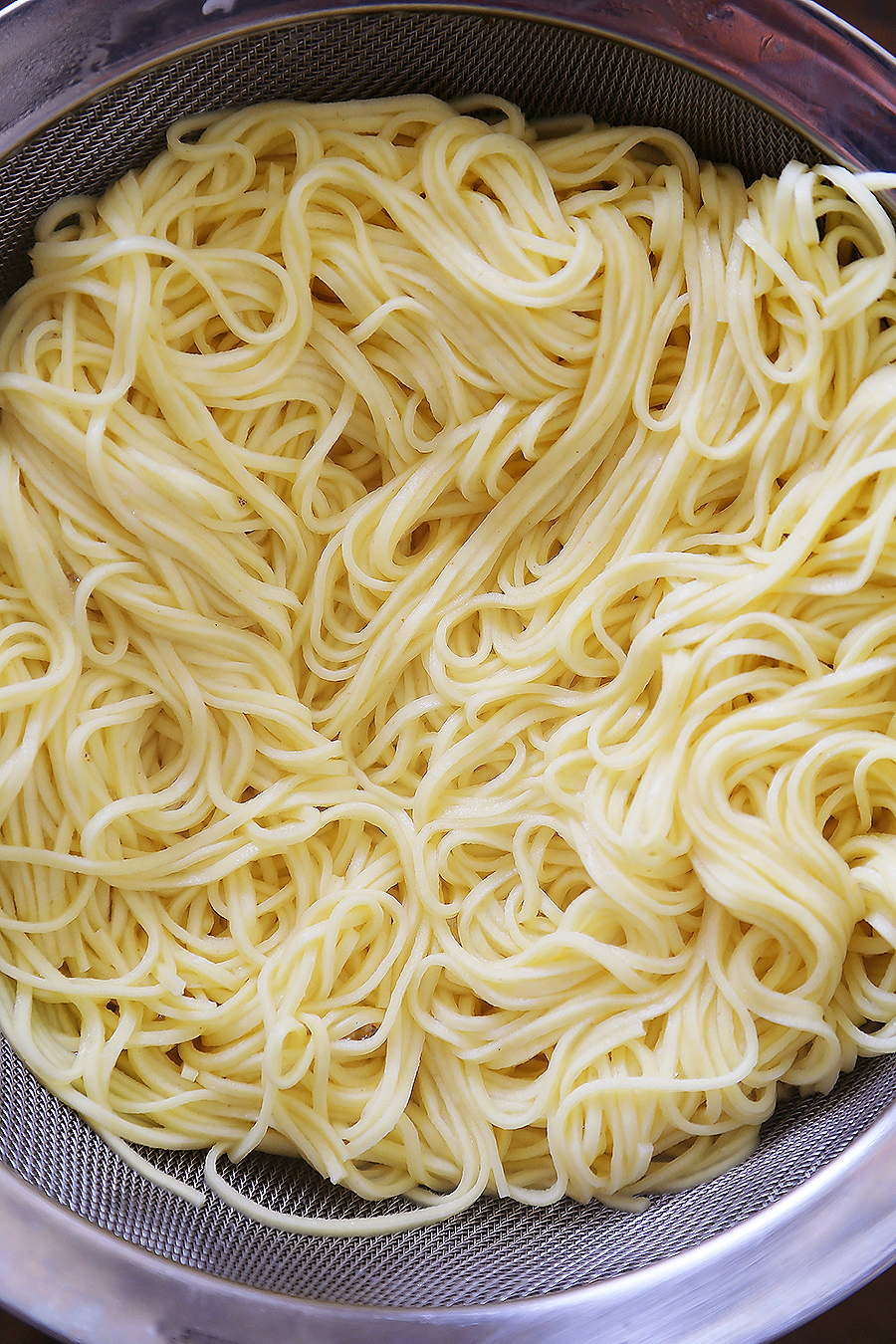 Now, a little note about cooking the beef, onions and garlic before adding them to your slow cooker. This is a necessary step. Trust me.
When I began making slow-cooked sauces with ground meat and meatballs, I assumed you could just add the meat to the sauce, raw and uncooked. What resulted was not good. The ground meat essentially melted into the sauce, creating a mealy texture that was unpleasant and devoid of flavor. You need that flavor and texture that comes from sizzling the meat in your skillet before slow-cooking. This helps create a hearty, robust tomato sauce with crispy, browned morsels of meat that stand up to your spaghetti! Totally delicious and worth a little extra effort.
Once you have browned the beef (or turkey), onions and garlic, deglaze your pan with Holland House Red Cooking Wine. You have got to love that sizzling sound! This cooking wine is one of my greatest-ever, go-to pantry staples in the fall and winter. I use it to add an awesome flavor boost to my sauces, stews and pot roasts all season long. I love that I can just store this wine in my cabinet after using a splash, without having to worry about a large bottle going bad! It's basically what makes this recipe turn out so vibrant and rich, so grab a bottle for yourself. Here's a coupon!
Let your wine simmer down by about half, savor that delicious aroma, and pop it all into your slow cooker with the rest of the ingredients. All that's left to do is patiently wait 3-4 hours (if cooking on High), or up to 6 hours (if cooking on Low), and you will have the canvas for a crazy delicious dinner. Just add some hot cooked spaghetti, a sprinkle of Parmesan and some chopped basil or parsley, if you're feeling fancy. I love to serve this meal with garlic bread and a lemony, light green salad.
Dig in!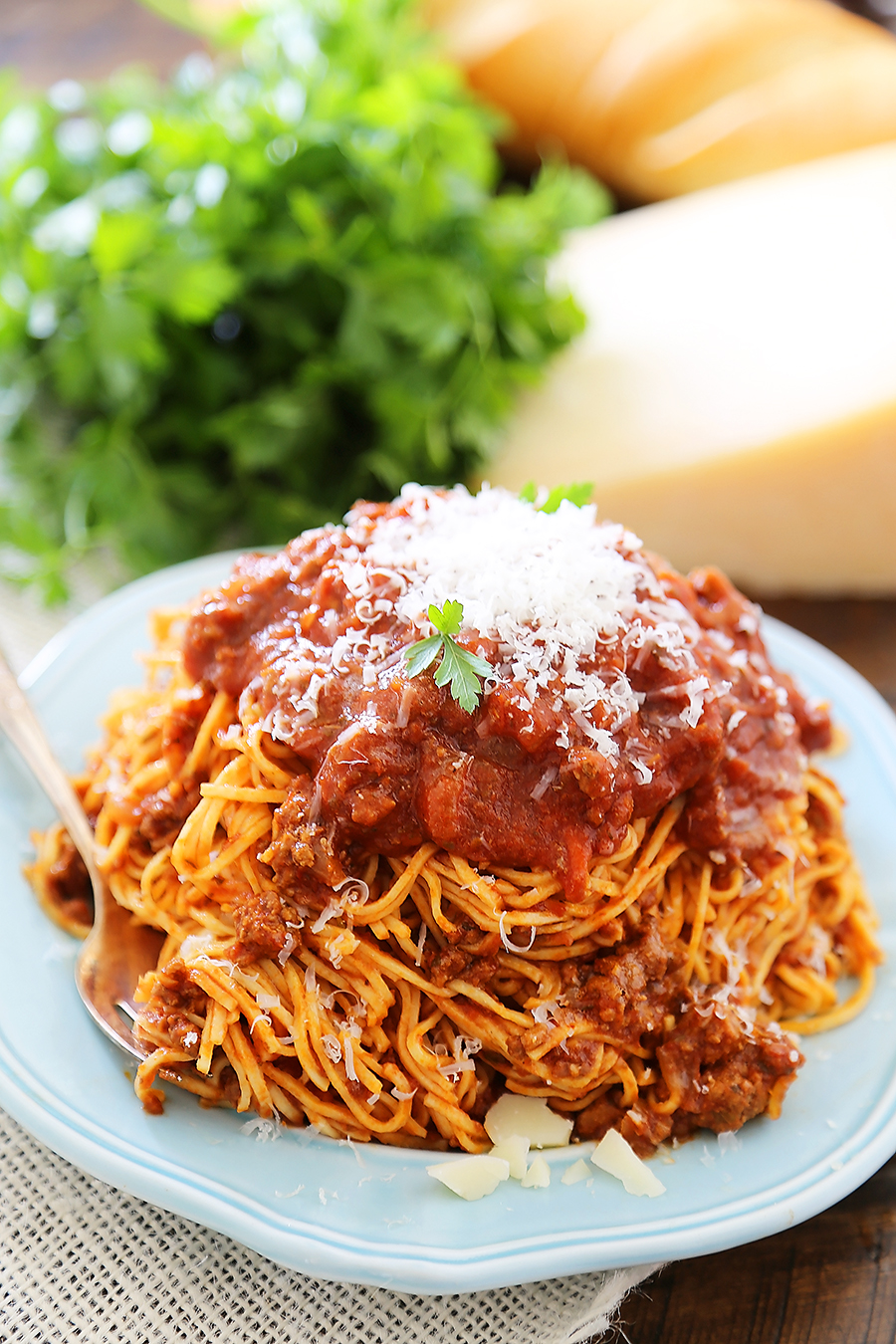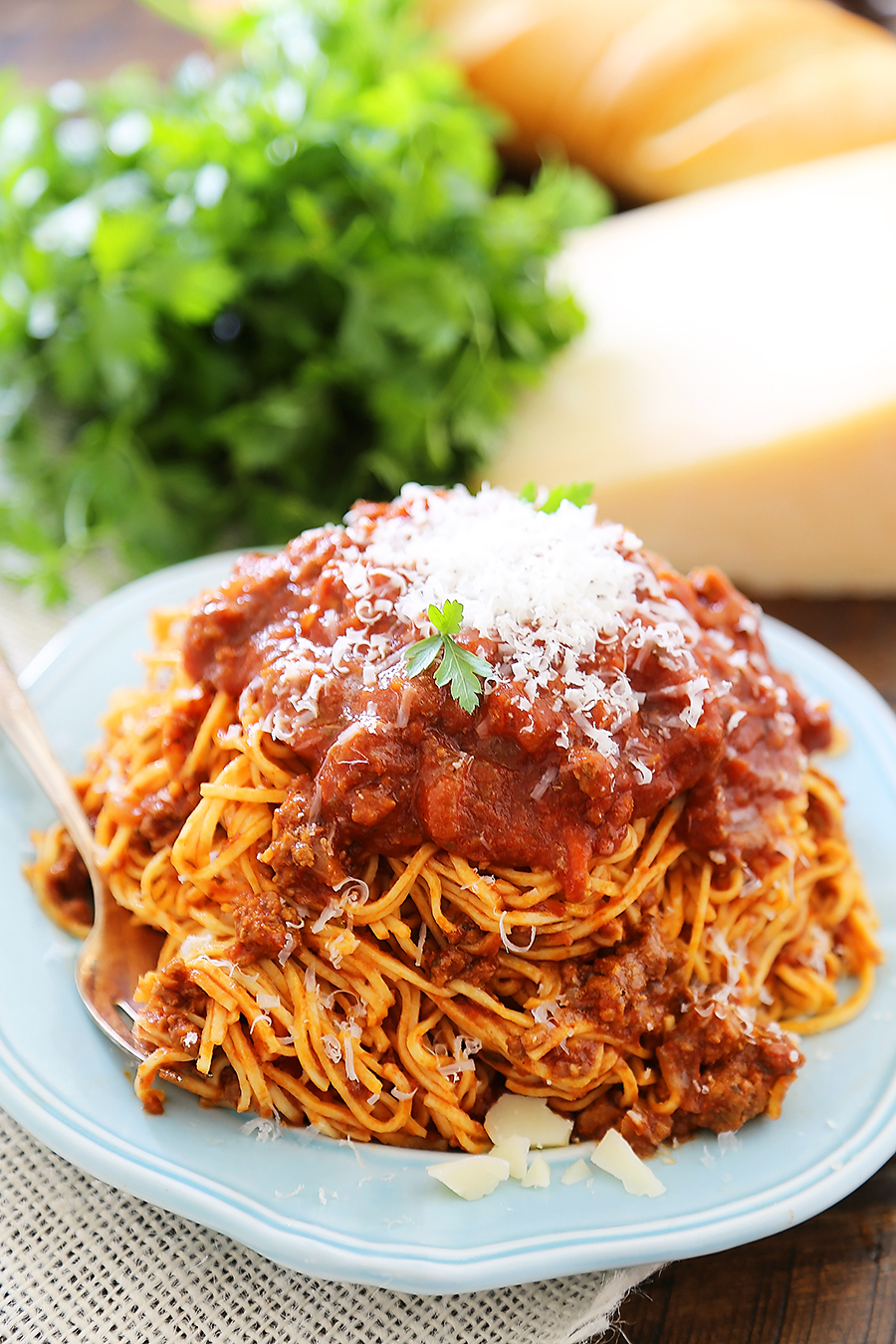 Receive the Holland House newsletter for delicious recipes, tips, and coupons!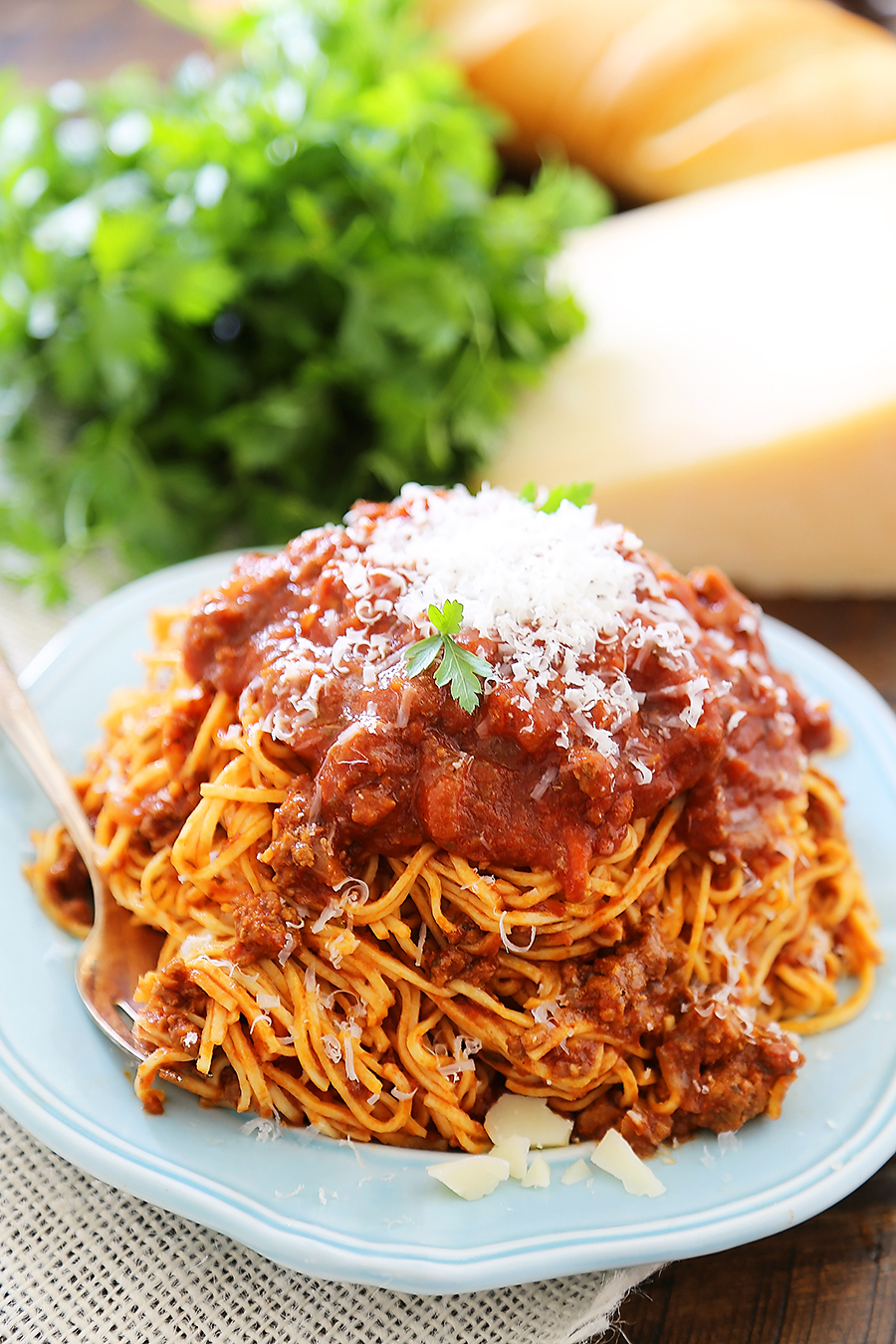 Slow Cooker Spaghetti Bolognese
Ingredients
For the sauce:
2 Tablespoons olive oil
1-1/2 to 2 lbs. ground beef or ground turkey
1 medium yellow onion, diced
4 garlic cloves, minced
1 cup Holland House Red Cooking Wine
2 (28 oz.) cans crushed tomatoes
1 (6 oz.) can tomato paste
3 beef bouillon cubes, crushed
2 teaspoons Worcestershire sauce
3 teaspoons dried oregano
2 teaspoons dried thyme leaves
3 dried bay leaves
2 teaspoons crushed red pepper flakes, or to taste
1 teaspoon kosher salt
1/2 teaspoon freshly cracked black pepper
For the spaghetti/serving:
1/2 lb. dry, uncooked spaghetti
1 cup freshly grated Parmesan cheese
1/2 cup chopped fresh basil or parsley leaves
Instructions
For the sauce:
In a large skillet set to medium-high heat, add olive oil. Once hot, add ground beef, onion and garlic. Cook until onions and garlic are fragrant and softened, and beef is browned (crumbling as you cook), about 7-9 minutes. Deglaze pan with red cooking wine and bring to a simmer. Cook down liquid to about half, simmering for 2-3 minutes. Transfer cooked mixture to your slow cooker.
Add remaining ingredients into the slow cooker, except for spaghetti. Cook on High for 3-4 Hours, or Low for 6-8 hours.
For the spaghetti/serving:
Set a large pot of water to boil. Once boiling, add spaghetti and cook according to package instructions for al dente (soft but slightly firm), about 6 minutes. Drain the pasta and return to the pot. Add 2-1/2 cups of the sauce to the pasta, tossing gently to coat.
Using tongs, serve spaghetti into individual bowls and top with more sauce. Sprinkle with grated Parmesan cheese and chopped fresh basil or parsley leaves, if desired.
Enjoy!
Notes
This sauce freezes well, too! Allow to cool overnight then freeze in small portions (you can even use an ice cube tray for this step).
Disclosure: This recipe was created for Holland House Cooking Wines. All opinions are my own.