Fluffy, creamy and full of fragrant herbs, these brown sugar sweet potatoes are a perfect side dish for your holiday table!
To me, you can't talk comfort food without mentioning smooth, buttery mashed potatoes. We all have our favorites, and mine are made light and creamy, and also with a bit of asiago and broccoli. But, since I make mashed sweet potatoes often these days, I thought it about time to share my favorite recipe!
Sweet potatoes are very high in calcium and vitamin C, along with being great for skin, so they're both a delicious and nutritious side dish!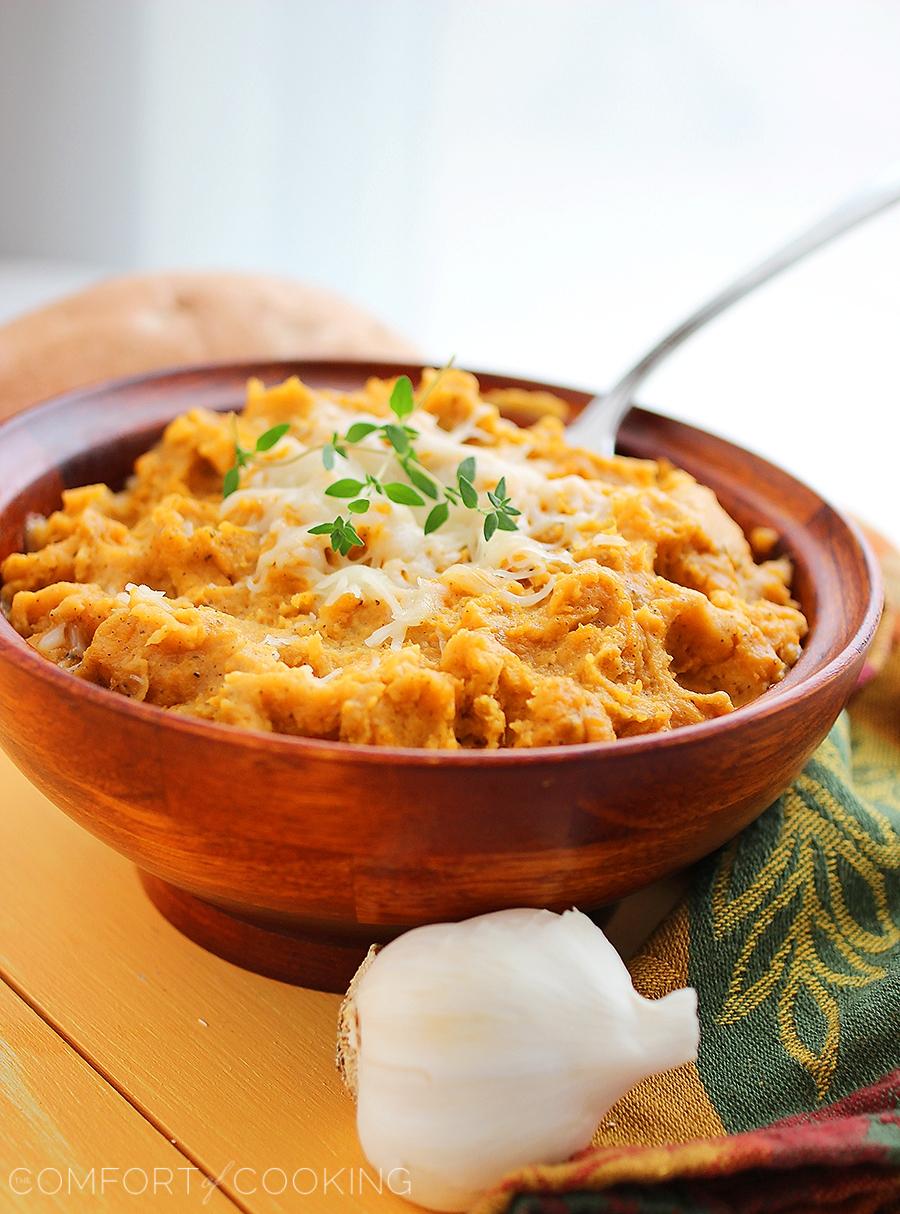 Brown Sugar & Herb Mashed Sweet Potatoes
Yield:
3 cups (5-6 servings)
Ingredients
2 large sweet potatoes, peeled and cubed
3 Tbsp. unsalted butter, melted
1 clove garlic, minced
1 heaping teaspoon dried sage, thyme or rosemary
1 Tbsp. light brown sugar
1/4 cup heavy cream
Salt and pepper, to taste
Instructions
In a large saucepan over high heat, add sweet potatoes; bring to a boil. Reduce heat and simmer uncovered for 15 minutes, or until potatoes are tender when pierced with a fork.
Drain potatoes in a colander and return to pot, away from heat. Add butter, garlic, dried herb of choice, brown sugar, and heavy cream.
With a hand mixer or potato masher, beat mixture until smooth and creamy. Season with salt and freshly ground black pepper, to taste.
Serve warm.
Enjoy!