Super moist, buttery vanilla pound cake with ricotta and a spiced maple-cinnamon glaze. A perfect autumnal treat for breakfast or dessert.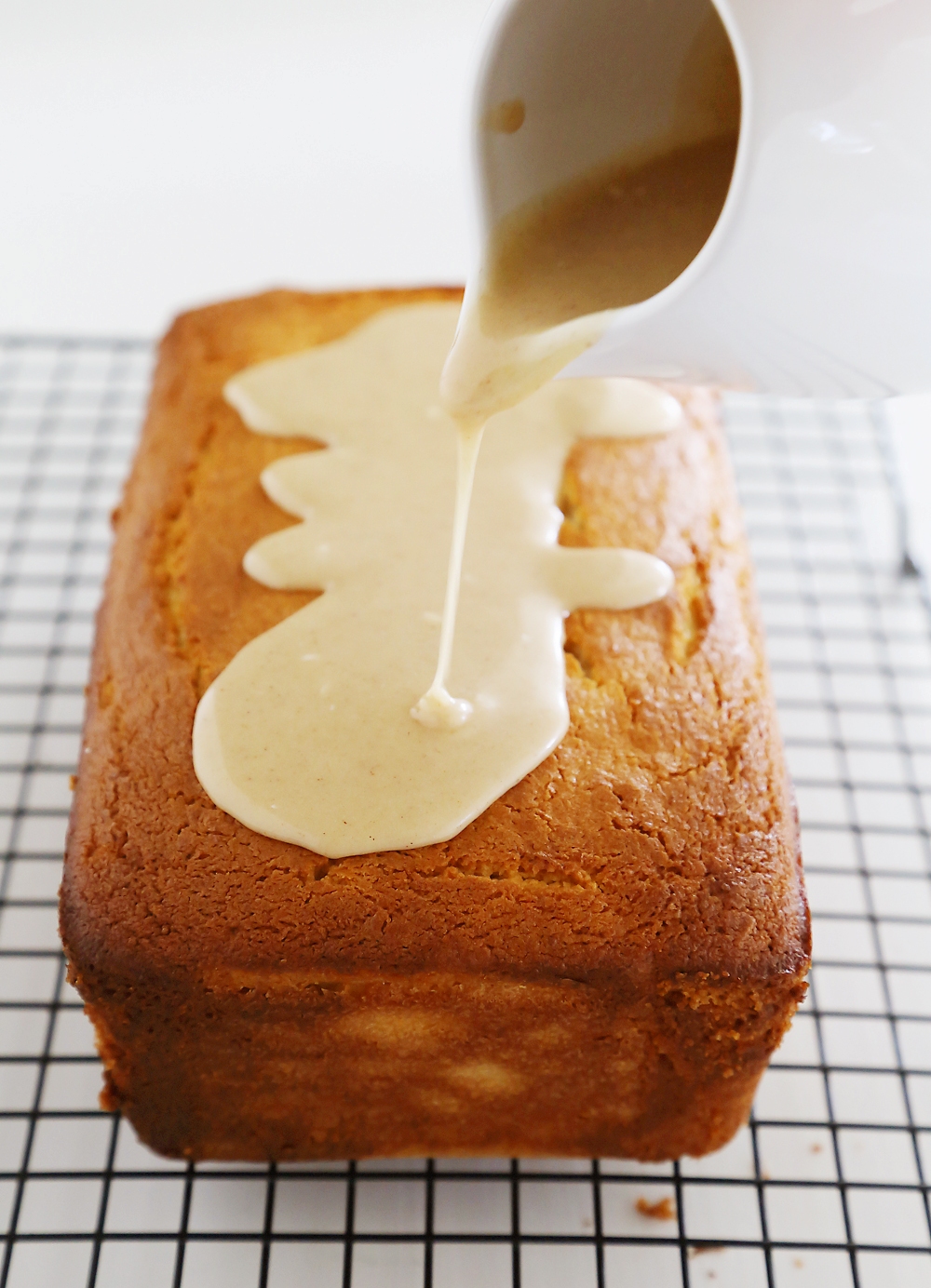 During the dog days of summer in Austin, I often feel restless and yearn to do a little traveling. I want to get a little spring in my step. I want to be inspired. And I want to get away from the hot sun and mosquitoes and sweating all. the. time. Don't get me wrong, my heart still beats for the sweet Southern life. I wouldn't want to live anywhere besides Austin! But, a girl needs to escape once in a while. Preferably, to a place where cheese flows like the Nile.
So, in mid-July, I packed a bag and said "hey!" to lovely Madison, Wisconsin. I was bowled over by the generosity of the Wisconsin Milk Marketing Board in hosting a handful of other very talented bloggers and myself for this trip. In addition to contributing cheese-inspired recipes to the Harvest issue of their Grate. Pair. Share. magazine, we were treated to a wonderful weekend in dairy country to learn all about the cheesemaking process.
Essentially, we were under strict direction to eat a lot of cheese.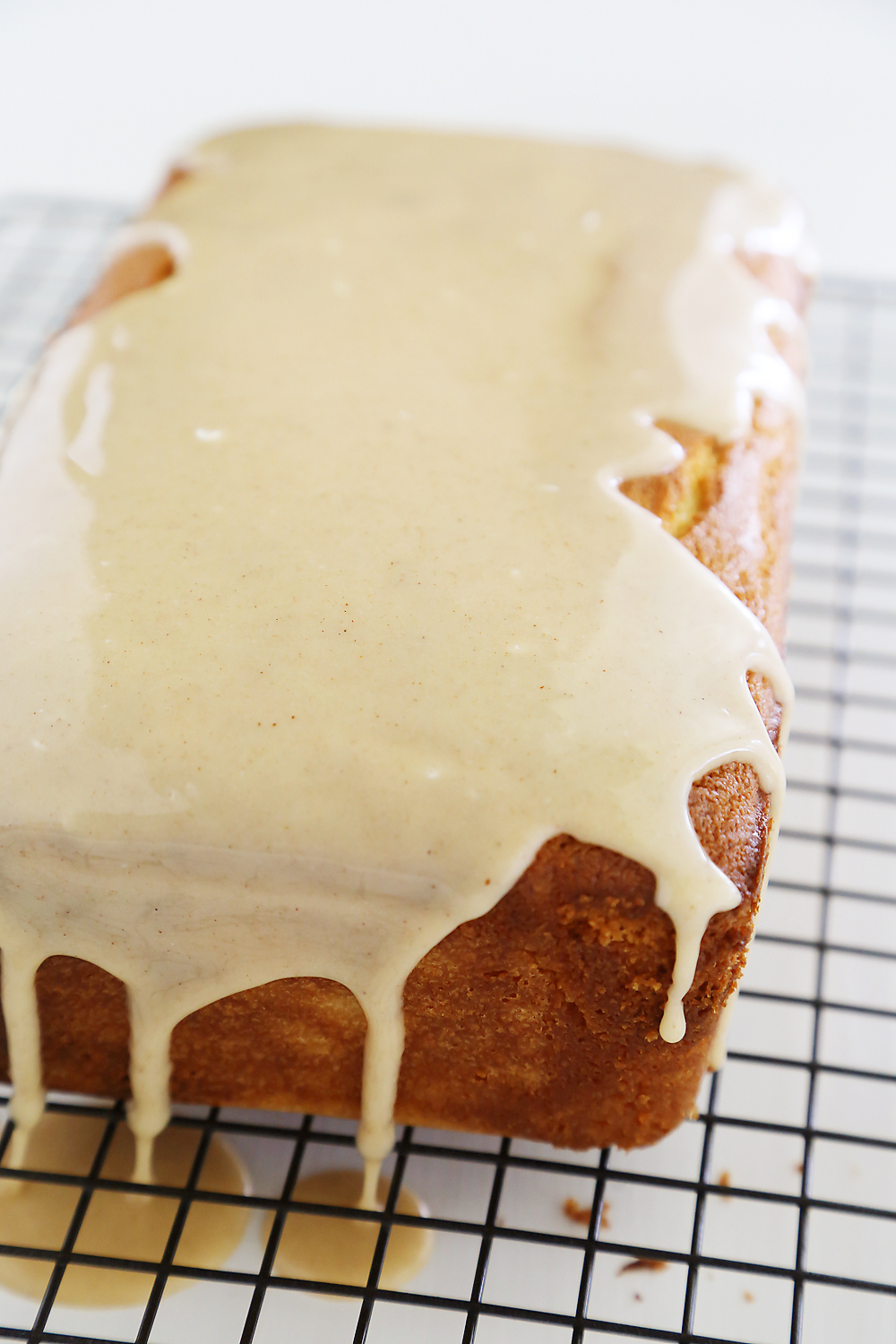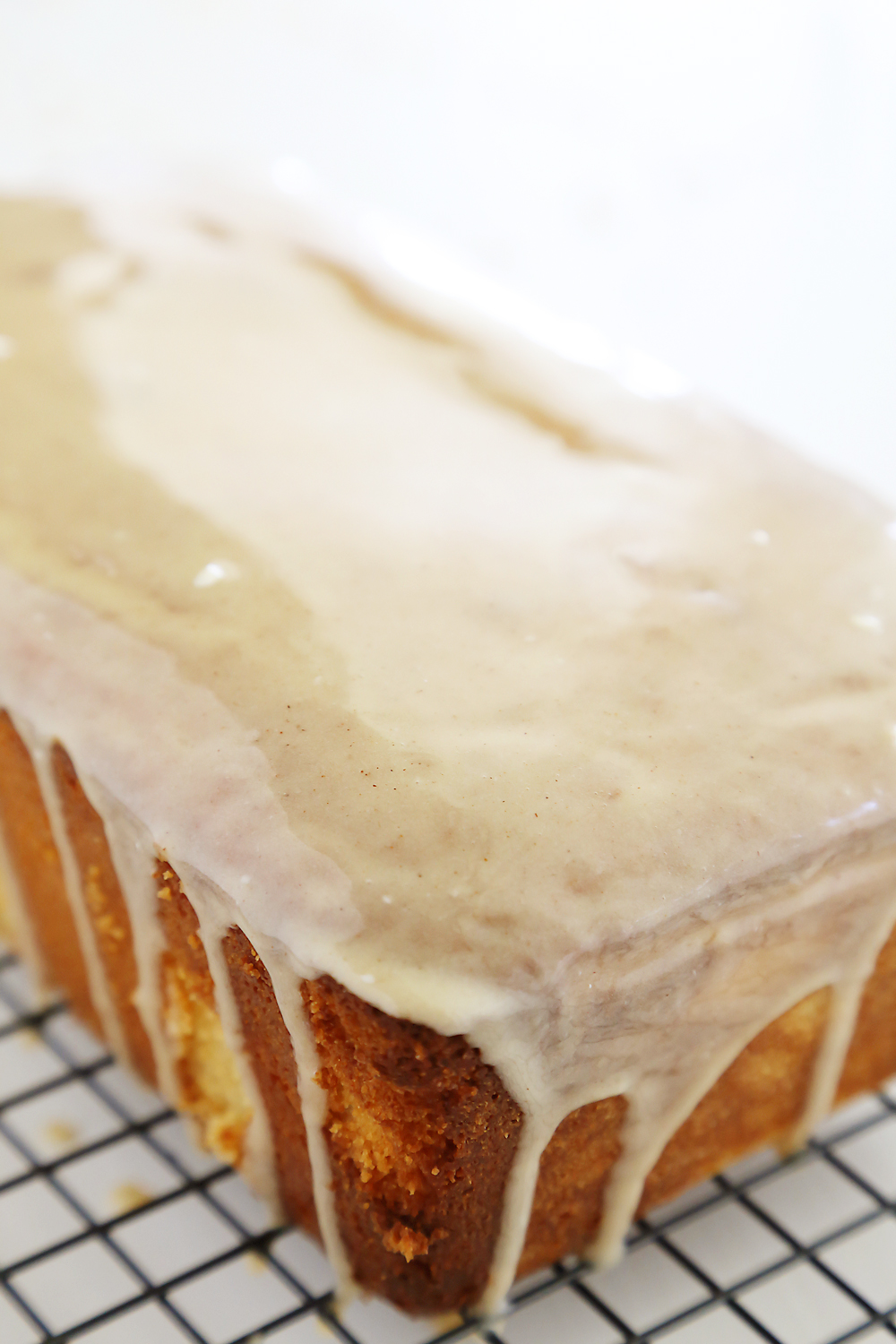 You can see lots of beautiful photos from the trip in the magazine. Also included are all of the deliciously cheesy, autumnal recipes that my blogging buddies dreamt up, cooked up, then had recreated by food stylists and glammed up by photographers for the shoot. It was a truly unforgettable experience. And everything was so flavorful, colorful and delicious! Not to mention, it was damn fun to be cozied up in a big barn pretending like it was fall in the middle of summer. This Texas girl was aching to slip on a pair of boots and jeans, finally!
All in the name of concealing how much cheese I ate, of course.
We enjoyed course after course of scrumptious creations, and topped it all off with some incredible desserts, including this vanilla ricotta pound cake. Deliciously rich and moist, with a cake-like crumb and a decadent cinnamon-spiced maple glaze. Have mercy! It may look simple, but it has the most aromatic vanilla flavor and melt-in-your-mouth texture, you will never be able to stop at one slice.
Bake up a loaf for breakfast or dessert sometime soon!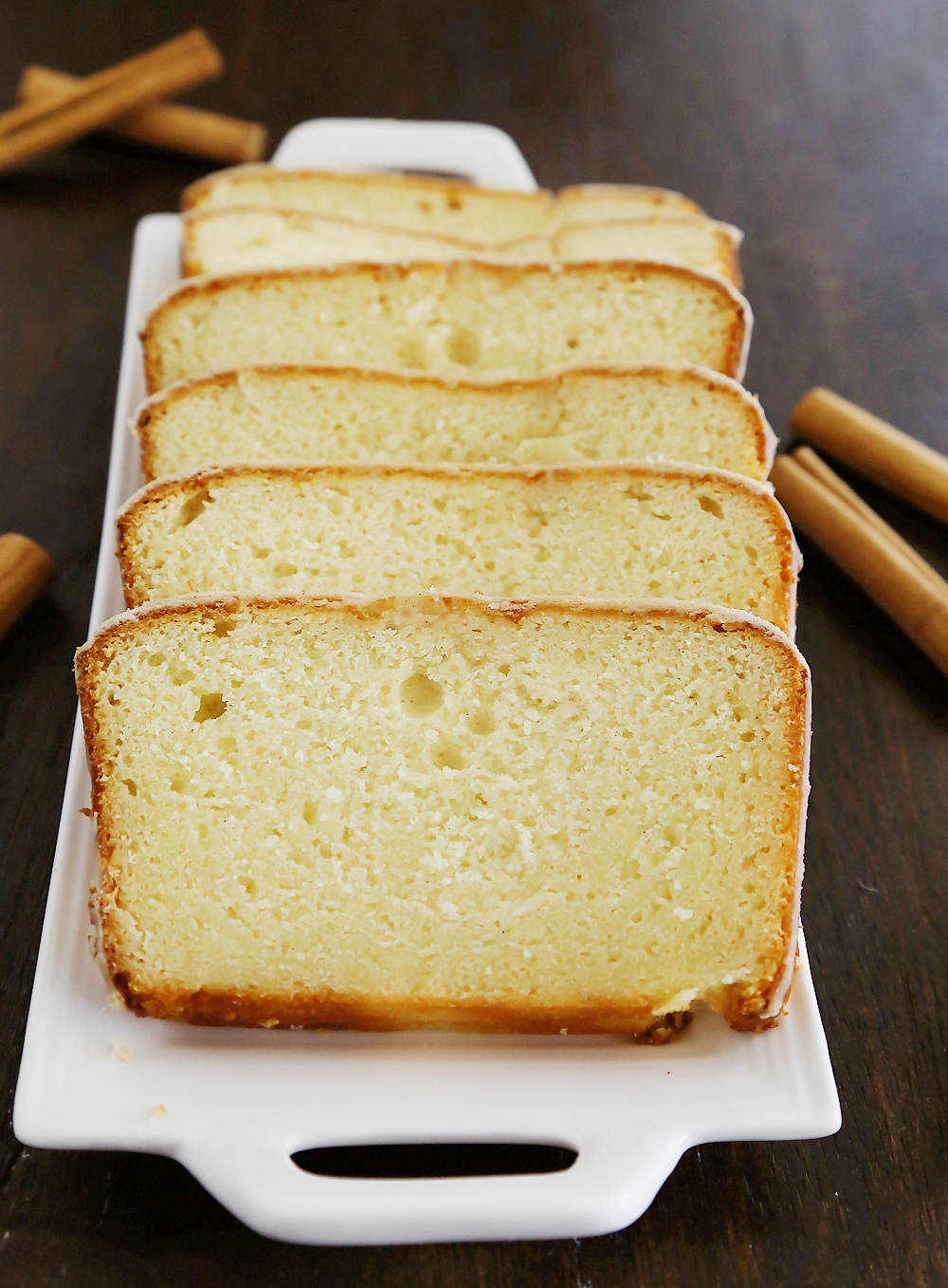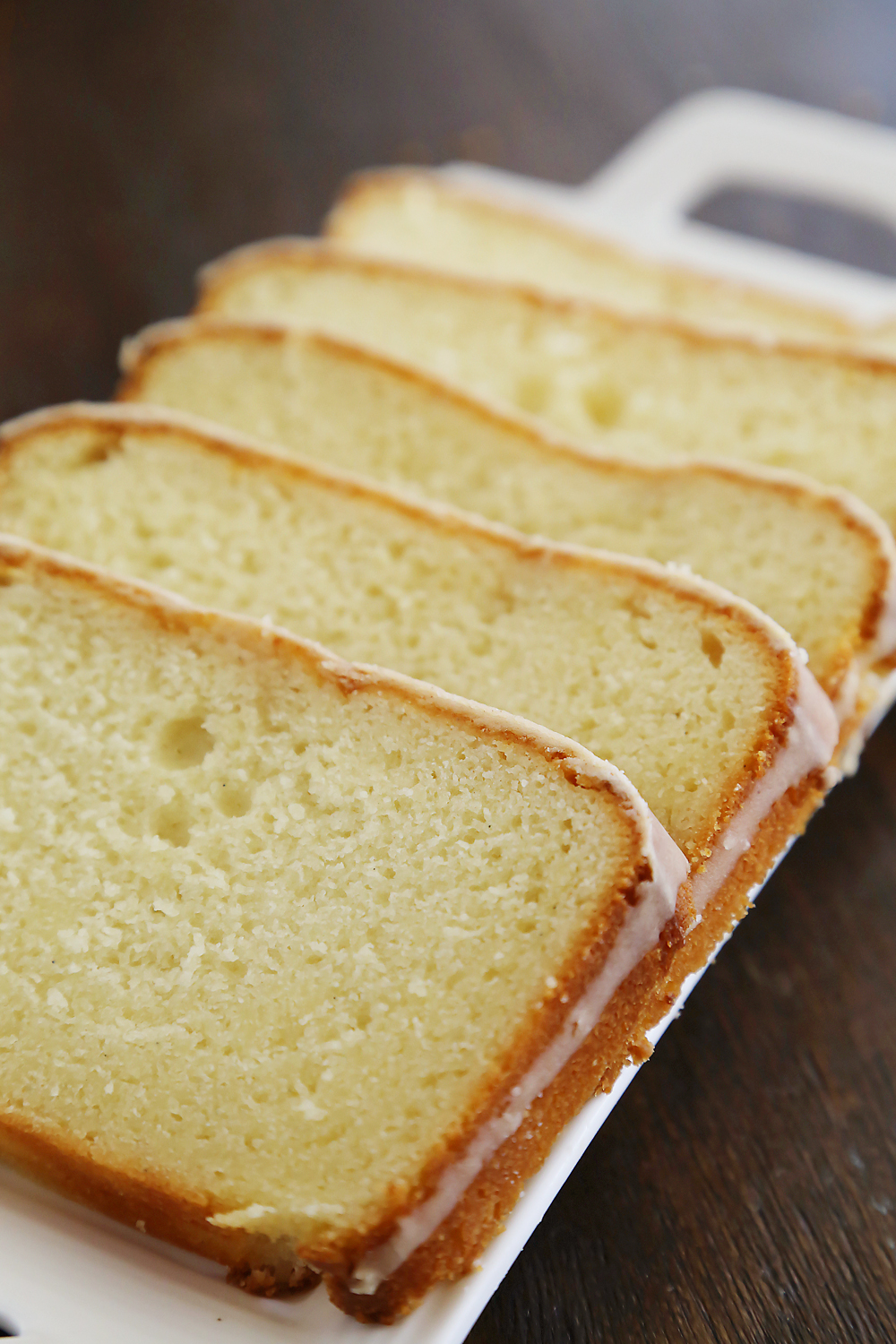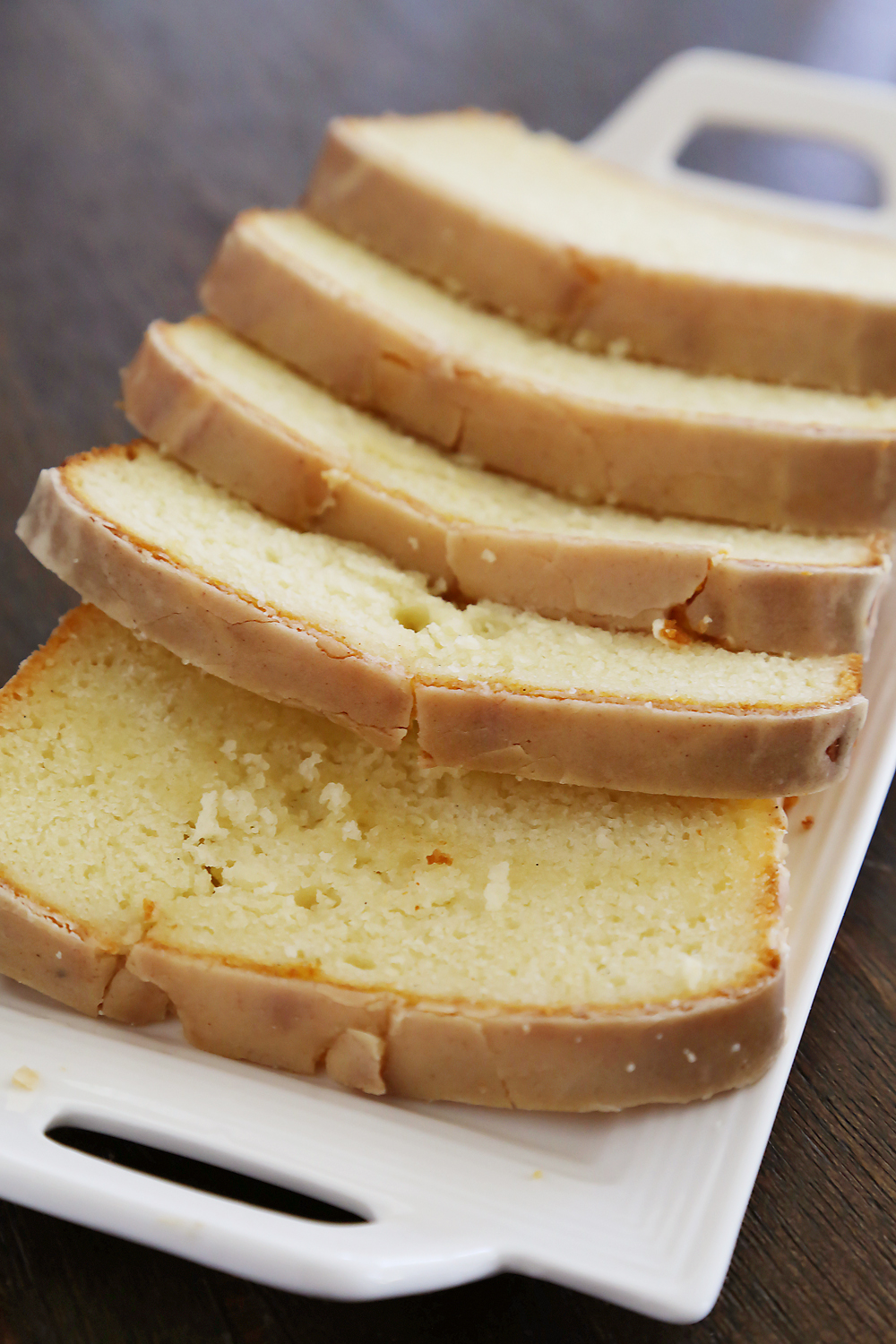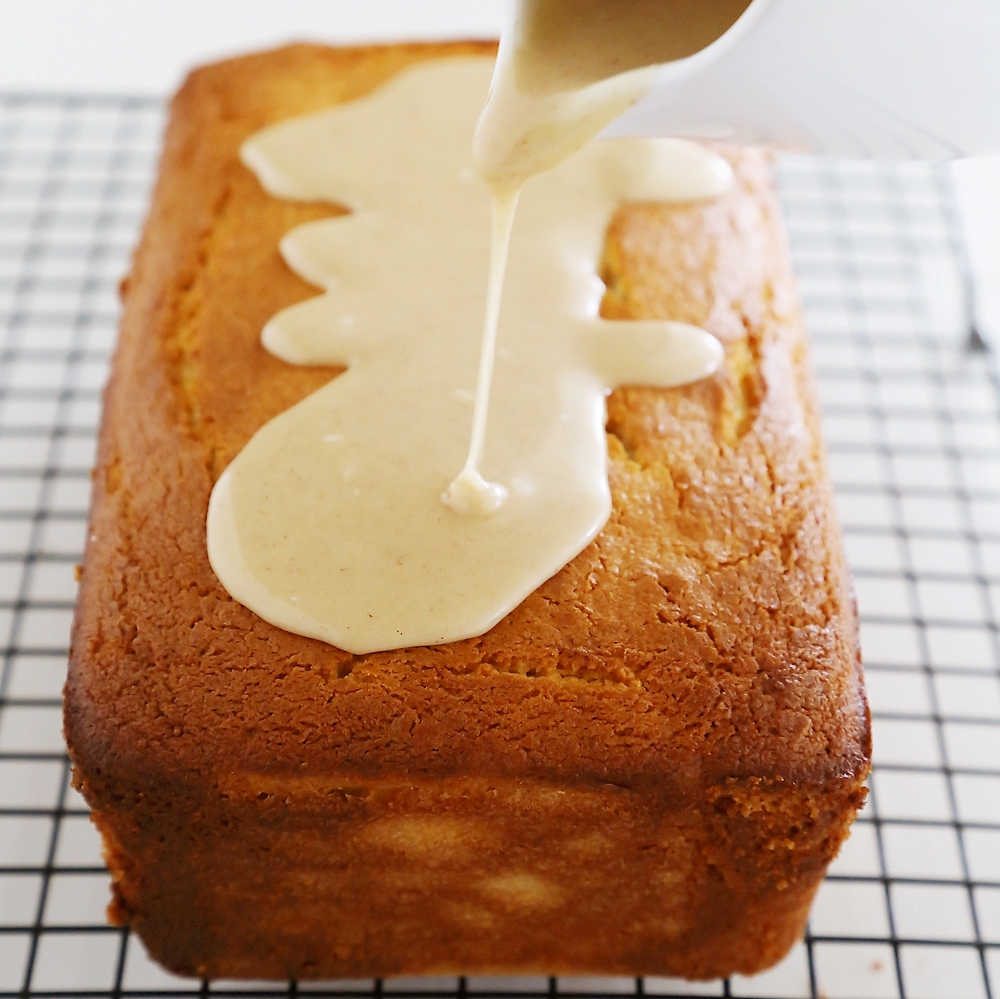 Vanilla Ricotta Pound Cake with Maple Glaze
Total Time:
1 hour
15 minutes
Ingredients
For the Vanilla Ricotta Pound Cake:
1 1/2 cups cake flour
2 1/2 teaspoons baking powder
1/2 teaspoon kosher salt
3/4 cup unsalted butter, softened
1 1/2 cups whole milk ricotta
1 1/2 cups granulated sugar
3 large eggs
1/2 teaspoon vanilla bean paste
1 teaspoon vanilla extract
For the Maple Glaze:
1 cup powdered sugar
1/4 cup good maple syrup
1 Tablespoon unsalted butter, softened
1/2 teaspoon vanilla extract
1/4 teaspoon cinnamon
Instructions
For the Vanilla Ricotta Pound Cake: Preheat your oven to 350 degrees F. Position oven rack to lower third. Grease a 9-inch loaf pan and lay a strip of parchment paper along the bottom for easy cake removal.
In a medium bowl, sift together cake flour, baking powder and salt. In a large bowl, with an electric mixer, cream butter, ricotta and sugar on medium speed until smooth, about 2 minutes. Beat eggs in one at a time, scraping down the sides of the bowl after each addition. Add vanilla bean paste and extract. On low speed, beat in dry ingredients until well combined. Do not over-mix.
Pour batter into prepared pan and smooth down with a spatula. Bake for 15 minutes then turn pan 180 degrees to ensure even browning. Lower temperature to 325 degrees F and bake about 40 minutes more, until cake springs back lightly and a toothpick inserted in the center comes out clean.
Let cool completely before adding maple glaze (recipe below).
For the Maple Glaze: In small bowl, whisk all ingredients until smooth and creamy. If too thin, add a little more powdered sugar. If too thick, add a little more maple syrup. Or, you can also use cream or milk to thin.
Drizzle over cooled pound cake and let glaze set before serving.
Enjoy!