Tender sweet potatoes stuffed with shredded BBQ chicken make the most hearty, mouthwatering weeknight meal! Just 3 ingredients and 30 minutes. You won't believe how easy these are!
I recently found myself with a surplus of sweet potatoes. How was this so? Because I spent last Saturday cooking baby food for our future foodie – squash, zucchini, pears, apples and sweet potatoes. Lots of sweet potatoes. I may have gotten a little too excited with this fall favorite. So, what did I make with all my excess? These rock-your-socks-off potatoes stuffed with sweet, tangy barbecue chicken. When should you make them? As soon as possible!
Now that our twenty questions segment is over, let's get to the scrumptious sweet potato goodness!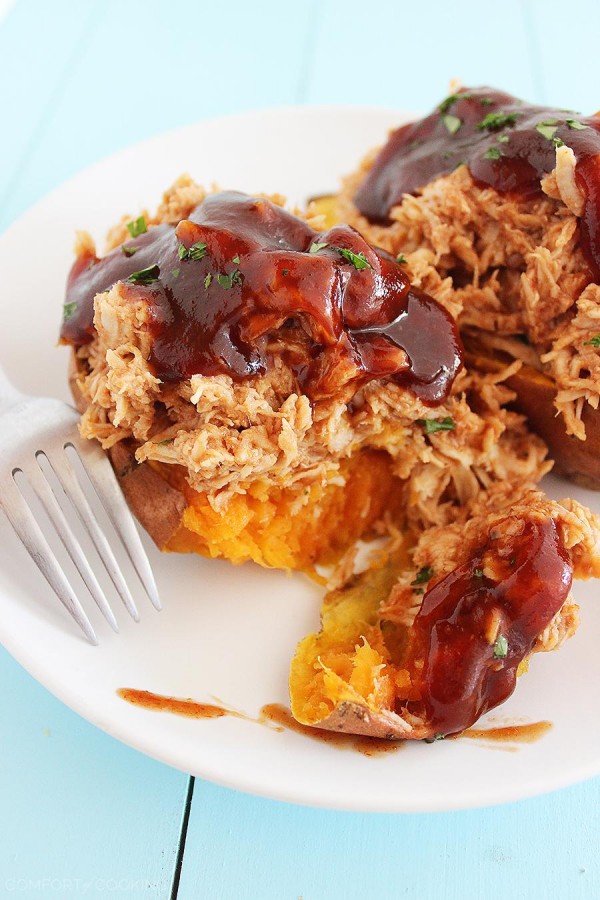 These tasty stuffed taters have been on my must-try list for ages. After stocking up on sweet potatoes for my baby food making escapades, I was reminded how much I love them. Not to mention, they're nutritional powerhouses, loaded with vitamins C and D, which help knock winter colds, boost energy and keep your hair, skin and nails looking healthy!
Combined with the two foods we always have in the house (chicken and BBQ sauce – just use your favorite), dinner was decided. And it was absolutely delicious!
After just over 30 minutes of roasting, the sweet potatoes were perfectly soft and begging to be stuffed with tender BBQ chicken. Tangy, sweet, salty and melt-in-your-mouth good were the words that came to mind between bites. Served with a quick green salad, these made for a healthy and scrumptious meal.
Try these 3-ingredient stuffed taters tonight, and I know you'll agree!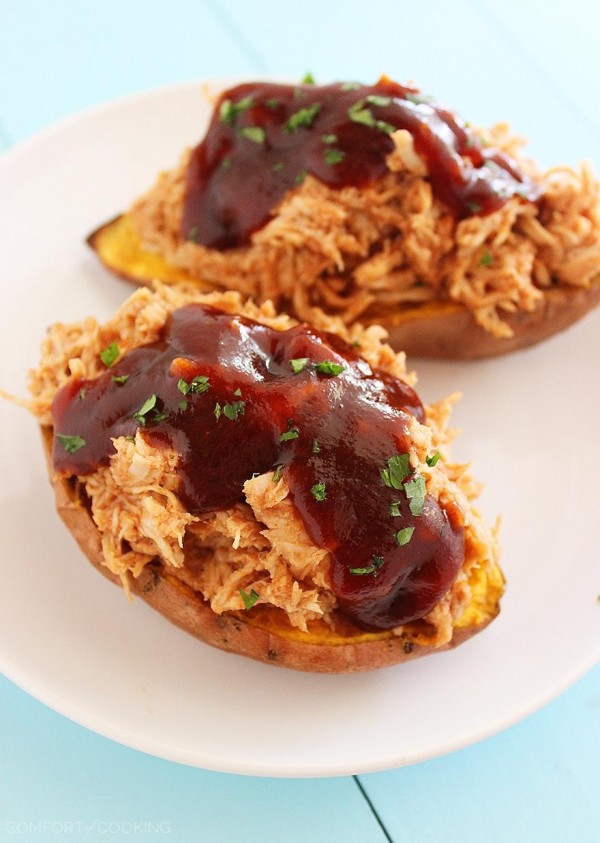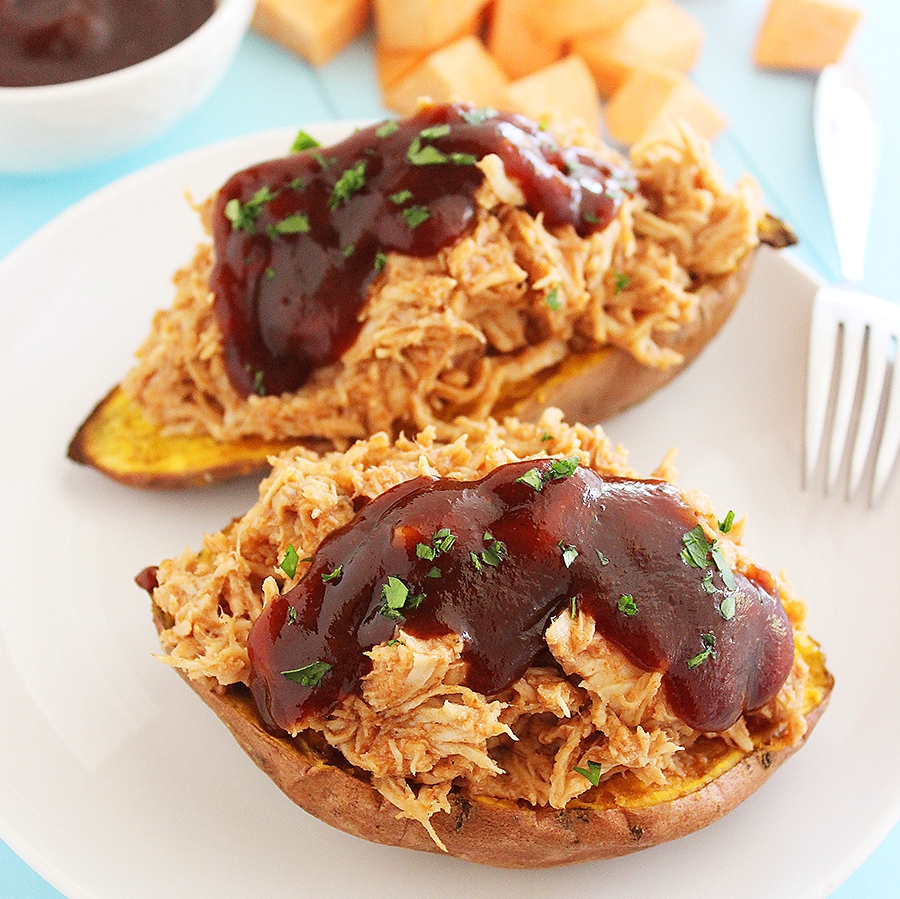 3-Ingredient BBQ Stuffed Sweet Potatoes
Yield:
4 halves / 2-4 servings
Ingredients
2 medium sweet potatoes, halved
1 lb. boneless skinless chicken breasts, cooked and shredded
1/3 cup BBQ sauce, your favorite (or less/more, to your taste)
For garnish:
Chopped parsley or sliced green onions, optional
Instructions
Preheat oven to 425 degrees F. Lay sweet potatoes cut side up on a large baking sheet. Roast until tender, about 35 minutes, depending on size of your potatoes.
In a saucepan set to medium-low, stir together chicken and BBQ sauce. Heat until warm, 5-10 minutes.
Top each potato with scoopfuls of chicken. Spoon over additional BBQ sauce and sprinkle with chopped parsley or sliced green onions, if desired.
Enjoy!