Dip sliced apples in cinnamon-spiced buttermilk pancake batter for a fluffy, soft and sweet breakfast treat! These are so fun to make and festive for the fall season!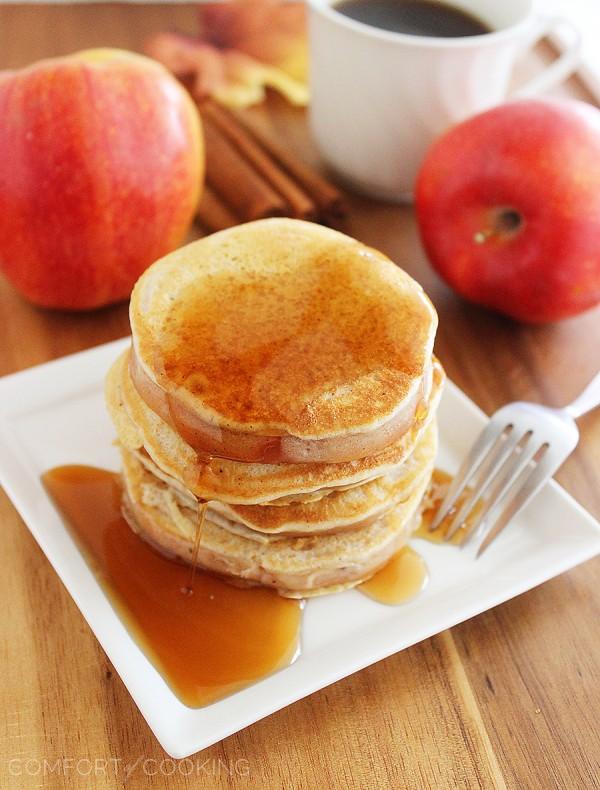 I can see making these Apple Pancake Rings with my daughter on Christmas morning. Something about them makes me picture us padding downstairs in our pajamas (footies, of course), whipping up pancake batter and slicing apples. She'd eagerly dip them into the batter and we'd sizzle them on a hot skillet while I warmed maple syrup. With the anticipation of Santa's gifts, it would be a quick breakfast, and we'd leave the dirty dishes for later to go tear open presents.
Can you tell I love Christmas?
Texas weather is still toasty and telling us winter is far off, but chestnuts are roasting on an open fire in my mind. You could say I've been looking forward to this Christmas for a while… and hoping to start new traditions with my new little family!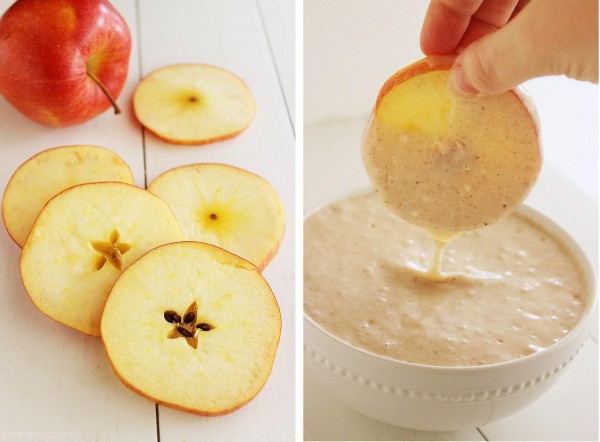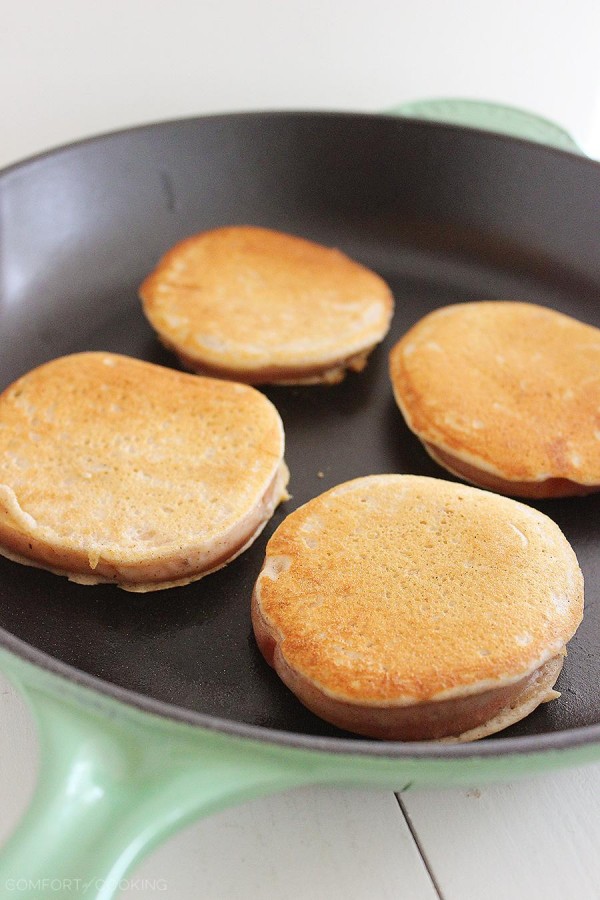 But, let's rewind a bit to present day, shall we? Leaves are turning, crisp apples are available by the bushel, and fall is calling. I can't imagine any better breakfast than a pile of these warm pancakes with fresh apples nestled inside.
Using your favorite pancake batter and sliced apples (I used Gala), these pancakes come together in minutes. Just dip your slices into the batter, and lay on a hot skillet to sizzle. I used the batter recipe for my Fluffy Buttermilk Pancakes (our all-time favorite pancakes – SO good), but your favorite will do. Add a sprinkle of cinnamon for festival fall flavor! But really, these can be enjoyed year round for a special morning treat.
Grab your ingredients, heat up that skillet, and get to cookin' these terrific Apple Pancake Rings. Kids of all ages will go crazy for them!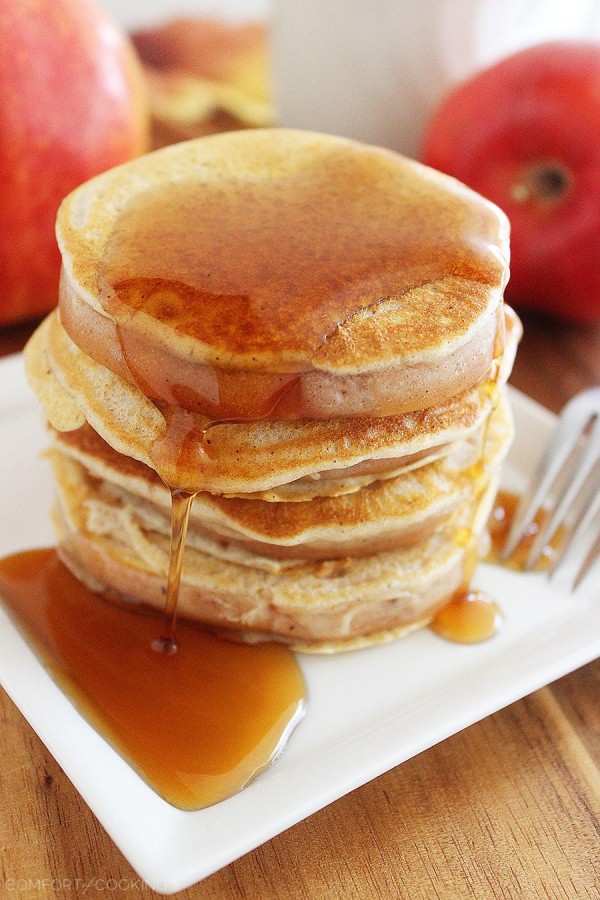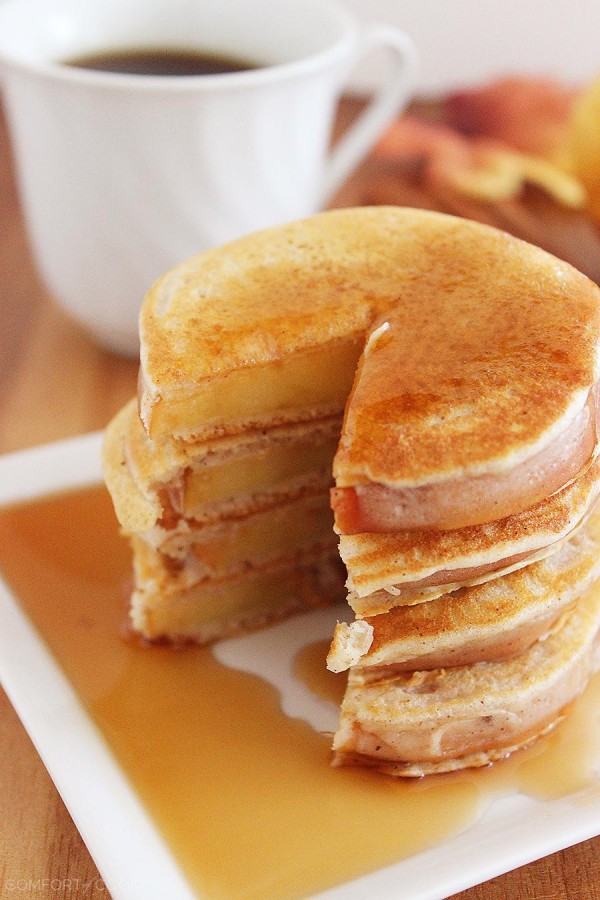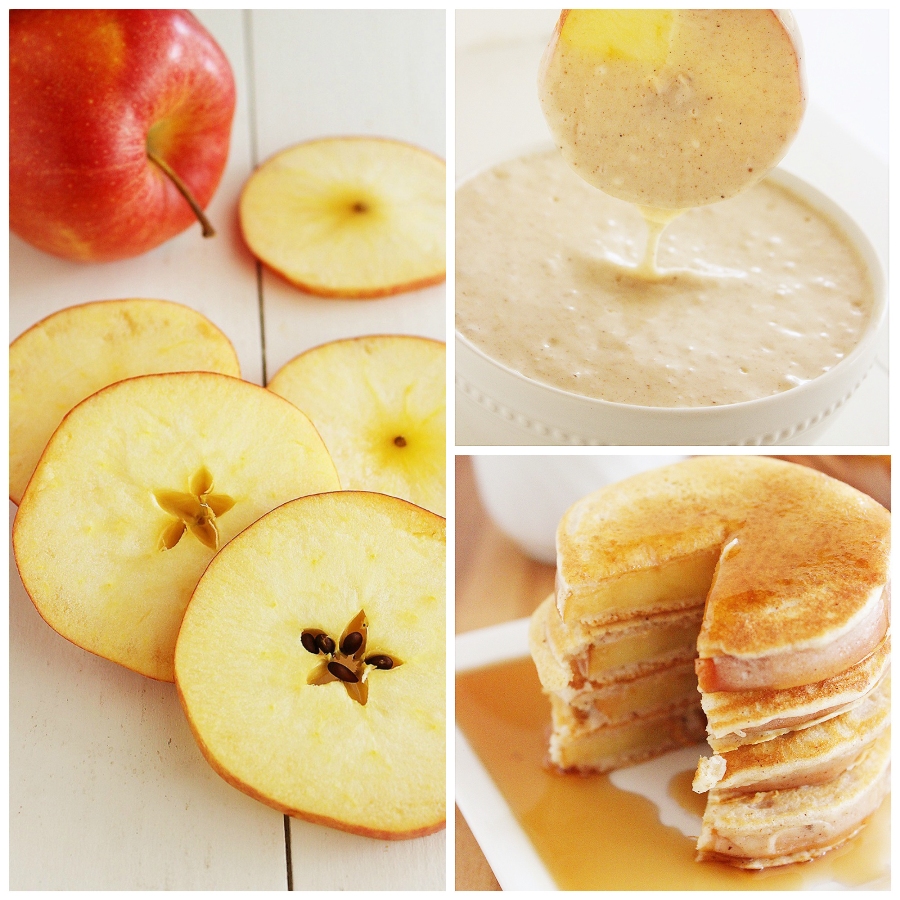 Apple Pancake Rings
Ingredients
1 batch prepared pancake mix, I used my Fluffy Buttermilk Pancake batter
1/2 teaspoon ground cinnamon
1/4 teaspoon ground nutmeg
4 medium apples, sliced into 1/4-inch thick rounds
For serving:
Instructions
Heat a griddle or large nonstick skillet over medium heat. Spray with nonstick cooking spray or grease lightly with oil.
Prepare pancake mix, adding cinnamon and nutmeg to the batter.
Dip apple slices into pancake batter, coating all over. Place on hot griddle. Cook until golden brown, flipping once. Serve warm with maple syrup.
Enjoy!