You deserve a cookie! All you need for this warm, gooey chocolate chip cookie are a handful of pantry staples, a microwave and 1 minute. What are you waiting for?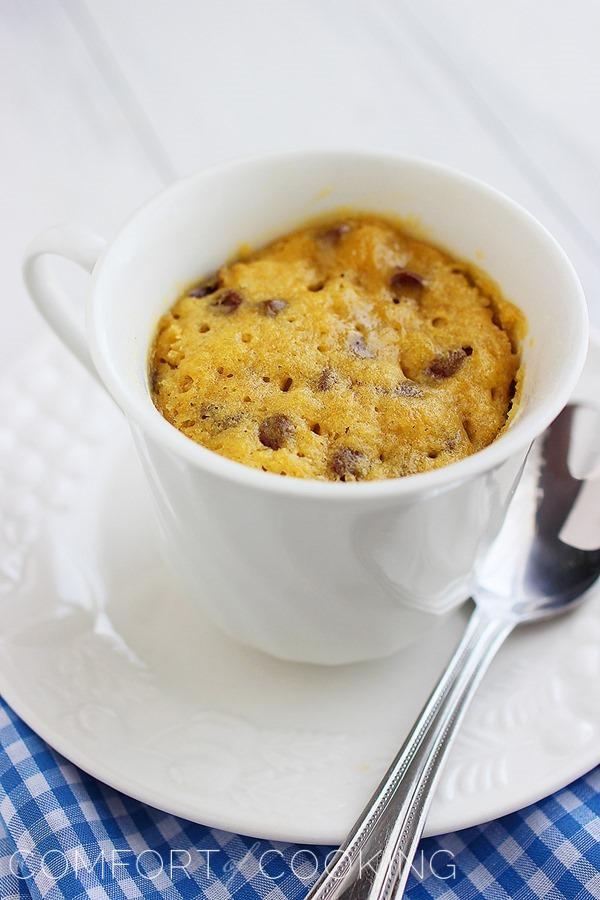 It's mid-week and you deserve a cookie. A warm, soft chocolate chip cookie that takes seconds to make and doesn't involve perfect scooping or lots of messy cleanup. Just a handful of basic ingredients, a mug, and a spoon for diggin' in.
This is no new idea, but I had never tried it myself before recently. And whoa, mama! I didn't realize what I was missing!
These 1-minute mug cookies are so perfect for rewarding yourself or someone else with a little treat. And thankfully, since it's nearly summer and we all have swimsuits to fit into soon, there's no heaping container full of leftovers!
I mean, a big container full of cookies is hardly a bad thing. I just like to avoid the sting of having to give them away! Hehe.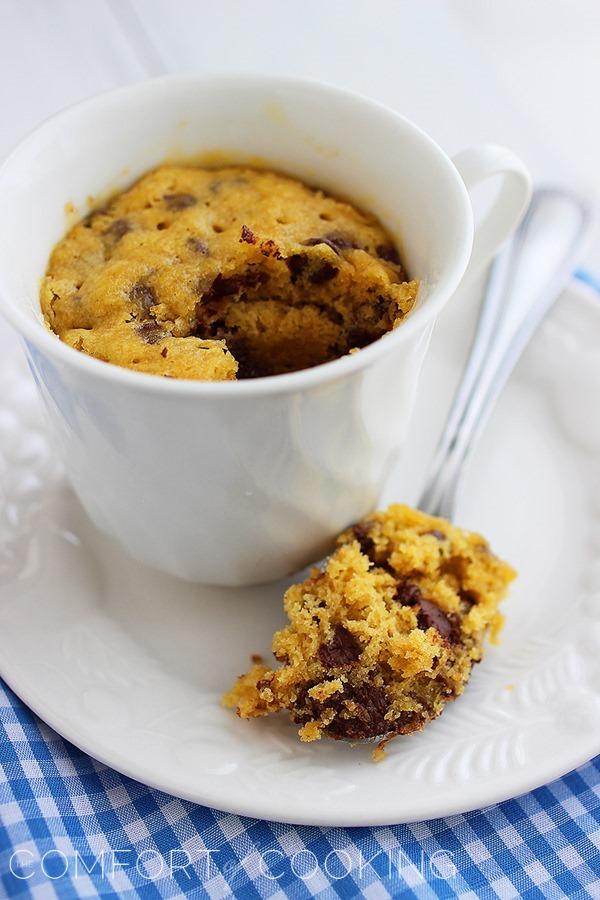 What results from small measurements of butter, sugar, flour and egg is this amazing spoon-full of deliciousness! It makes you want to do a little jig, that you just created something so damn cool. It makes you want to take photos and show all your friends!
It makes you want to do bad things to it… Like THIS: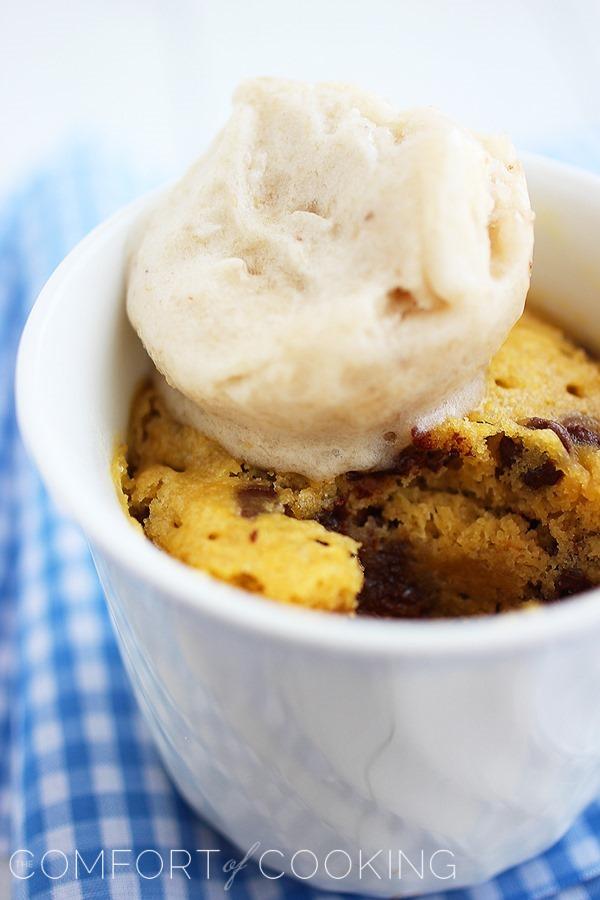 Mix your own mug cookie together and in just a minute, this could be yours! Just make sure you have vanilla ice cream or whipped cream on stand-by for the most amazing cookie experience EVER.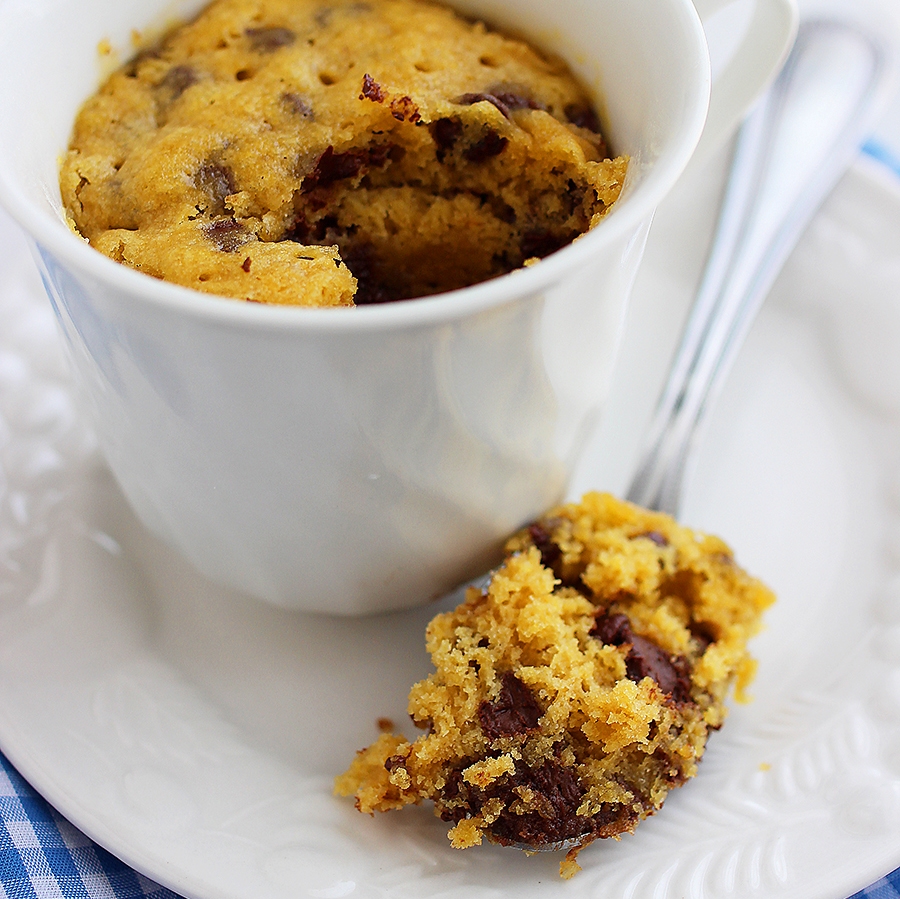 1-Minute Chocolate Chip Cookie in a Mug
Yield:
1 mug-full (1 large serving or 2 small servings to share)
Ingredients
1 Tablespoon unsalted butter
1 Tablespoon granulated sugar
1 Tablespoon brown sugar, firmly packed
1/2 teaspoon vanilla extract
1/8 teaspoon pinch salt
1 egg yolk
3 Tablespoons all-purpose flour
1-2 Tablespoons chocolate chips
Instructions
Microwave butter in a mug until melted, 30 seconds to 1 minute. With a spoon, mix in sugars, vanilla extract and salt until well-combined. Mix in egg yolk until no traces of the yolk are seen. Mix in flour. Fold in chocolate chips.
Microwave on high for 40 seconds, or a maximum of 50 seconds. Serve warm (maybe even with a dollop of ice cream).
Enjoy!