The perfect springtime sweet! Bursting with fresh strawberries and topped with a buttery coffee cake crumble. Enjoy for breakfast, snacks, or even dessert (top with whipped cream or ice cream).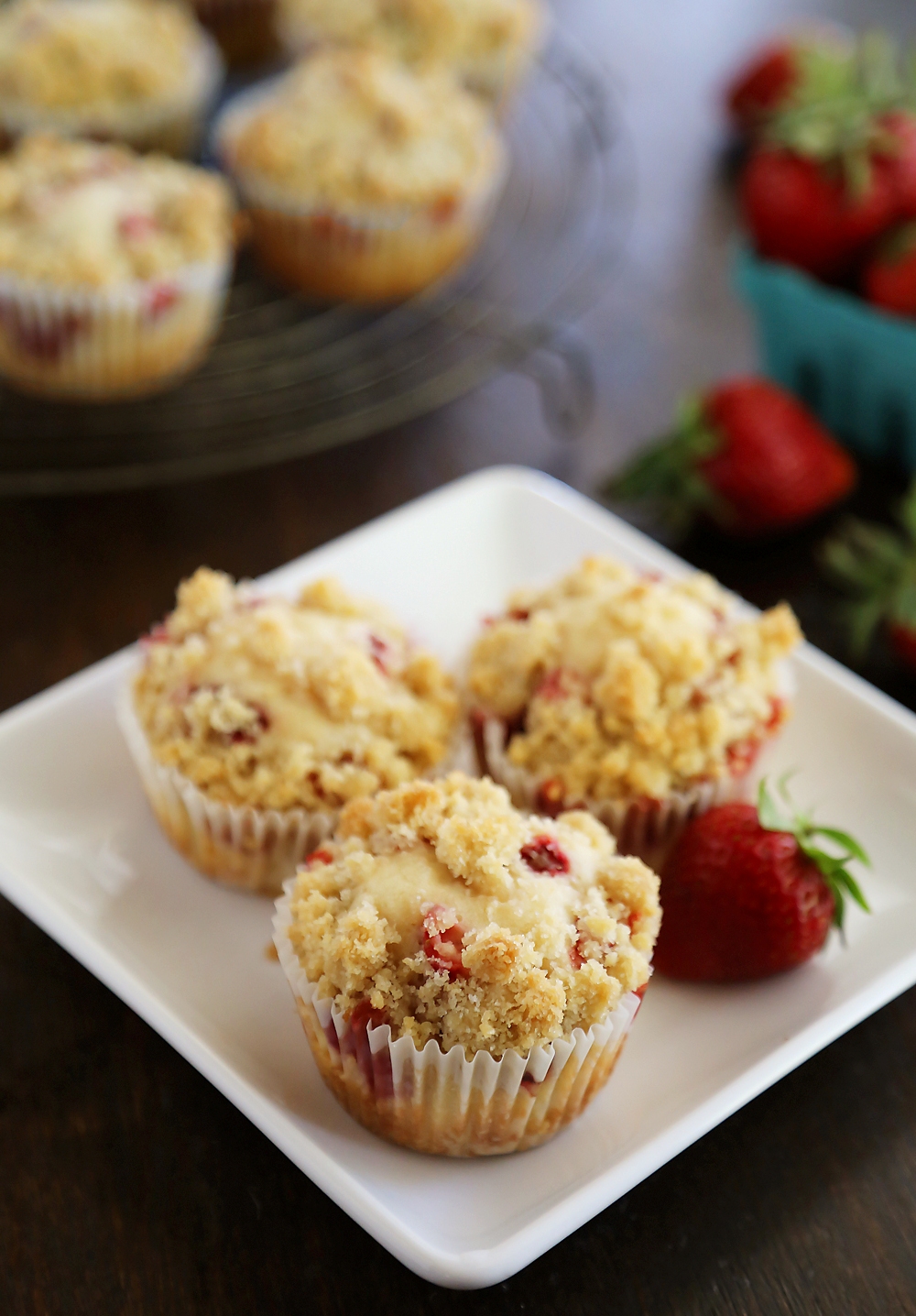 In the springtime, I usually have no problem sticking to smaller portions… except when it comes to a coffee cake with fresh fruit! That buttery-sweet streusel, juicy berries and crumbly, soft muffin are enough to make my mouth water. So, since I think we can all agree 'tis the season to not be slicing ourselves a BIG 'OLE slab of cake… I made everyone's brunch favorite bite-sized.
But, these beautiful treats don't have to stop with brunch! Hungry for a midday snack? Want something sweet with lunch? Need a dessert for guests? These make the perfect little cakes served on a pretty plate with vanilla ice cream, or freshly whipped cream.
I may or may not have baked these three times in the past two weeks. All in the name of the best recipe for you guys. And more coffee cake for my face.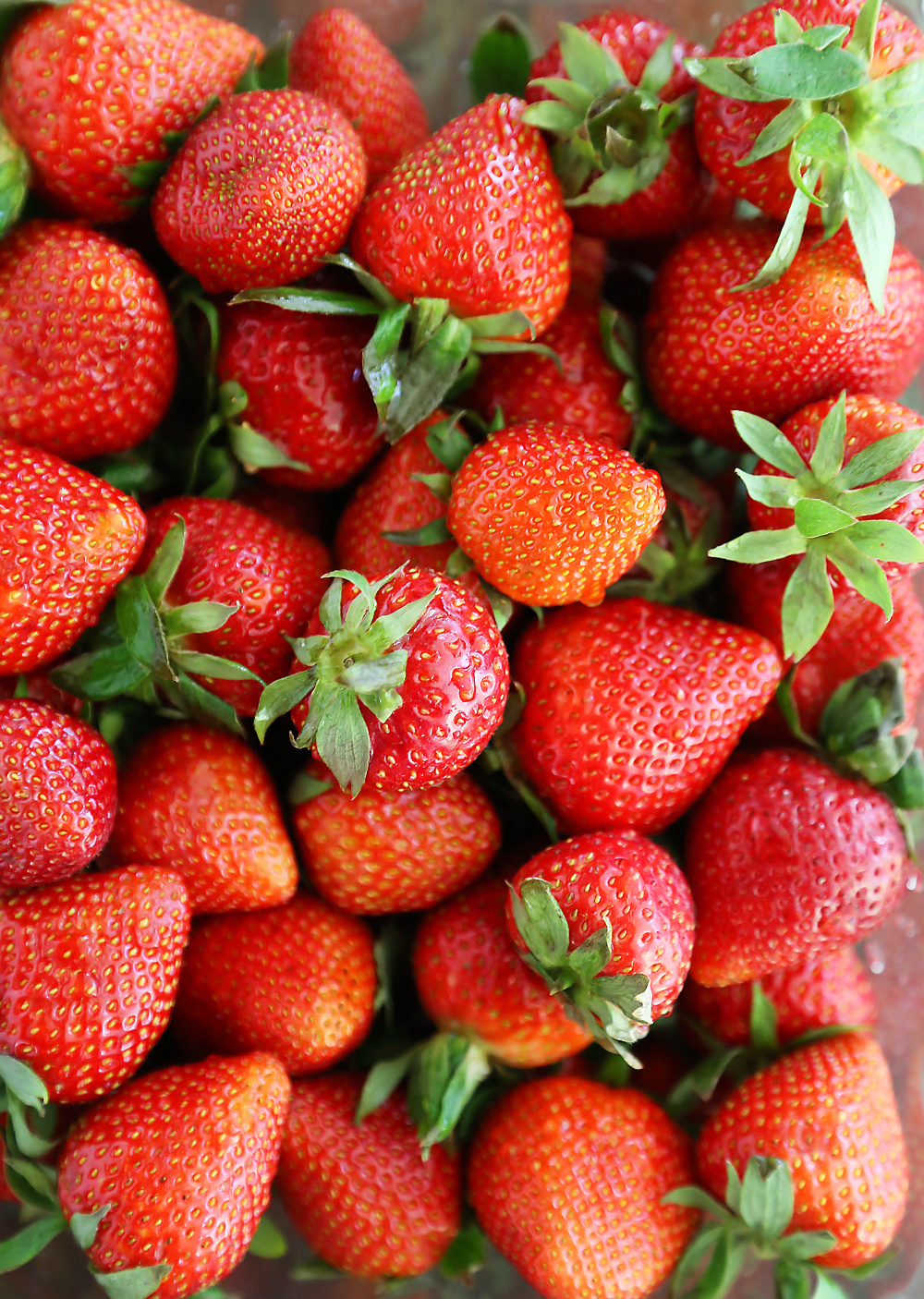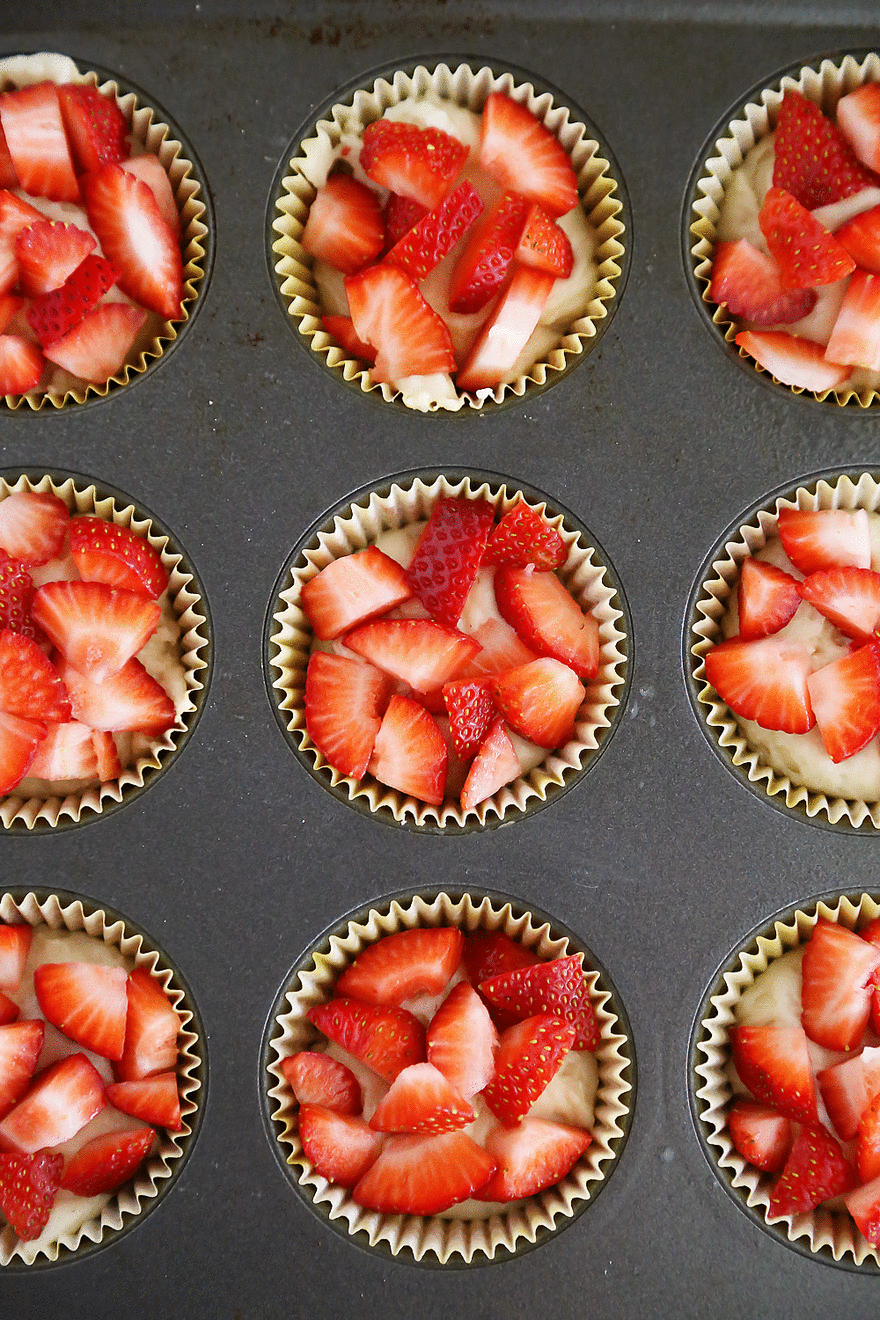 These mini coffee cakes are so fun to make, and only require wholesome ingredients like butter, sugar, flour, egg and vanilla. Plus, the best strawberries you can find!
Simply mix up your dough and scoop 1 Tbsp. each into the cups of a 12-cup muffin tin. It may not look like much batter, but these babies really rise! Top with chopped strawberries and sprinkle on your flour-butter-sugar (♥) streusel. Pop in your preheated oven for about 20 minutes, then remove and try to avoid picking off all the sizzling-hot buttery streusel bits. Savor the strawberry goodness with your morning coffee, as a midday snack, or after dinner treat.
You're gonna love these!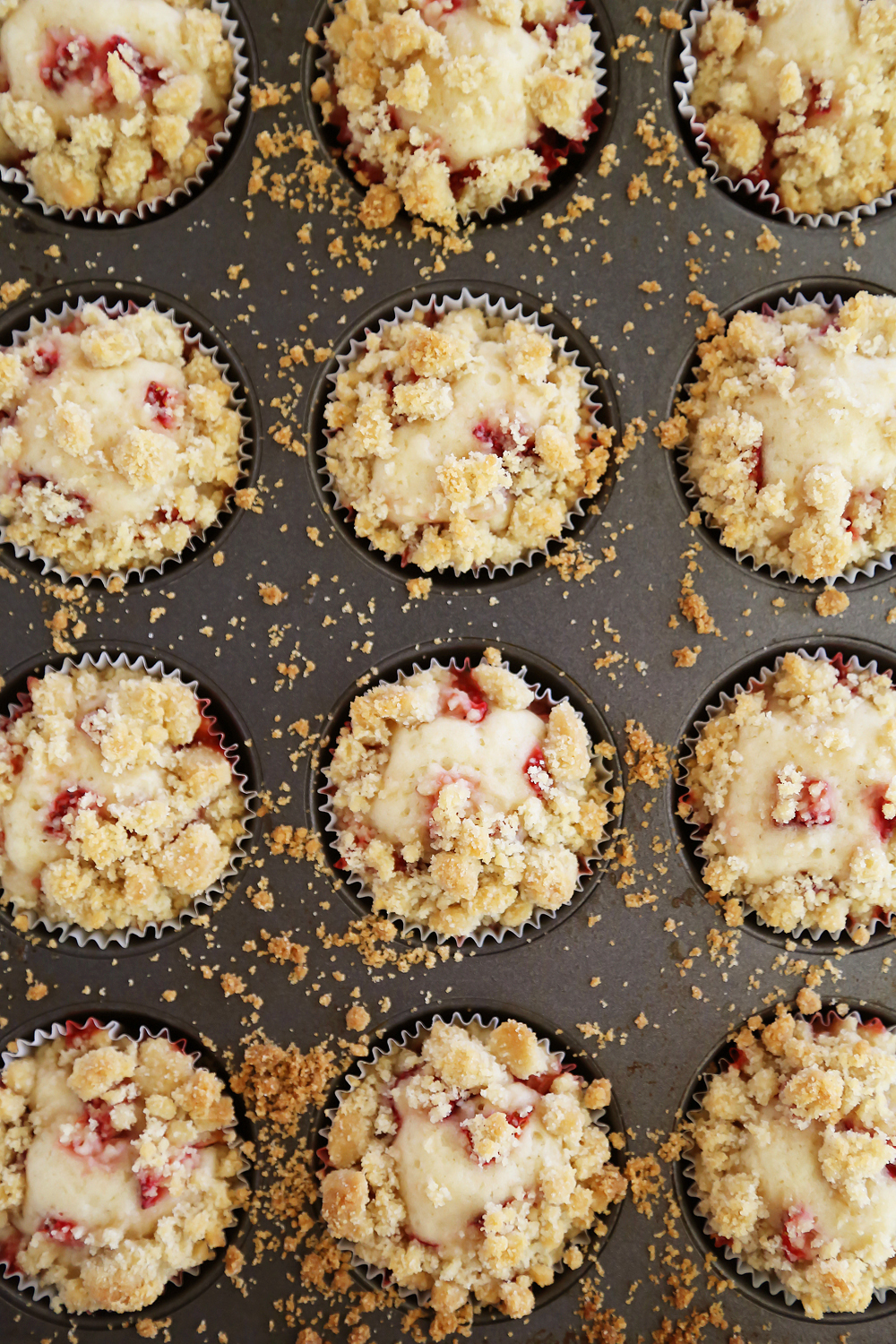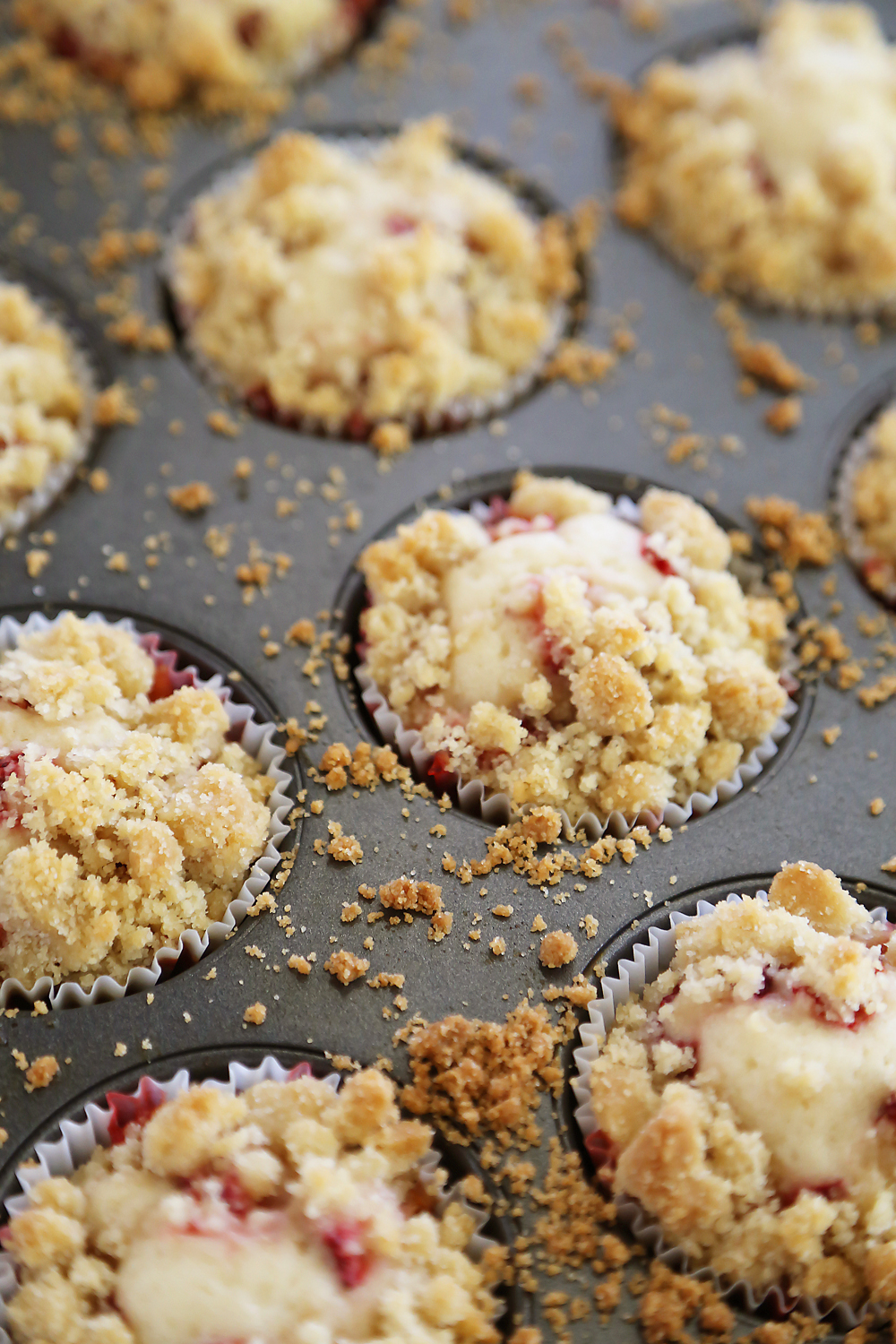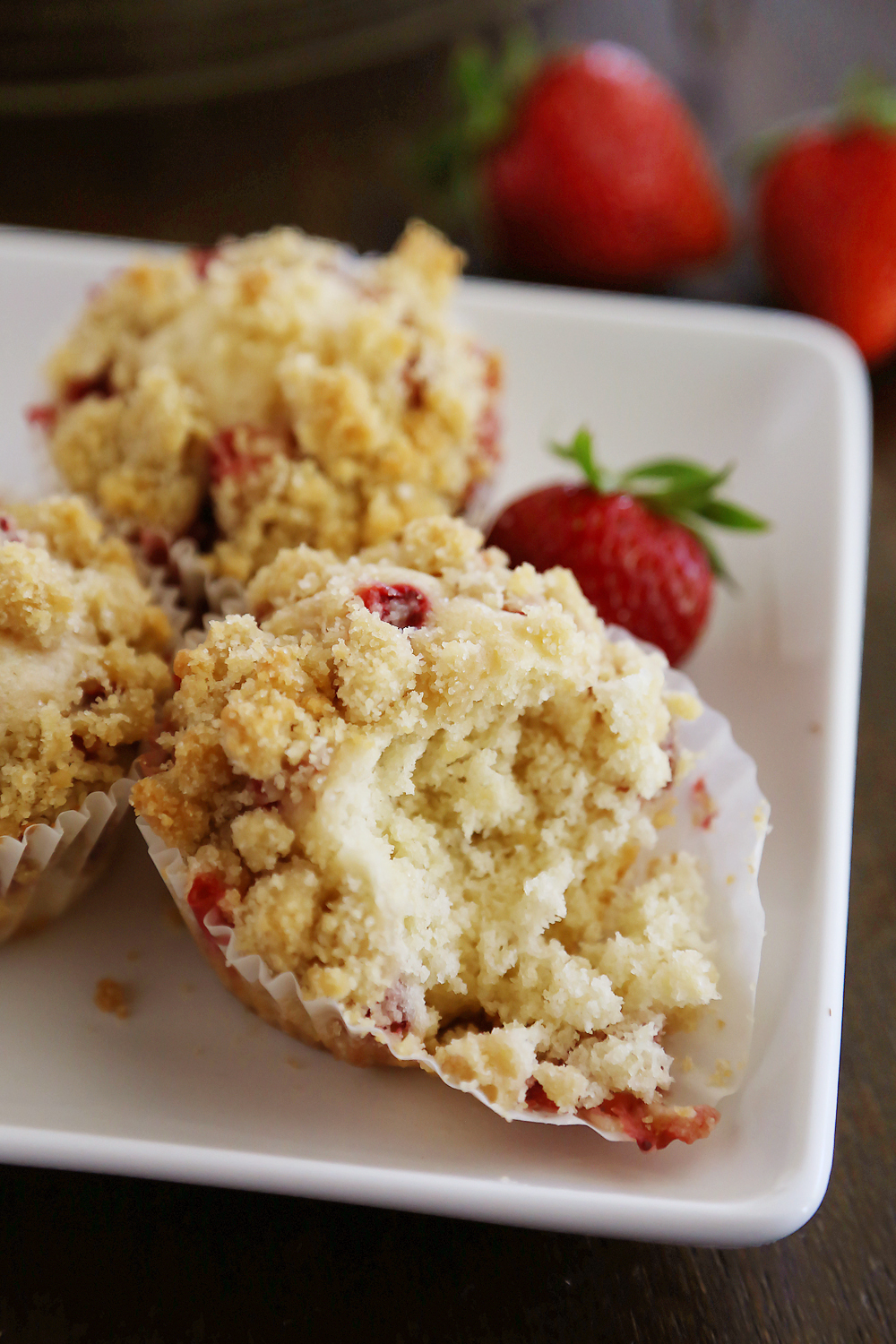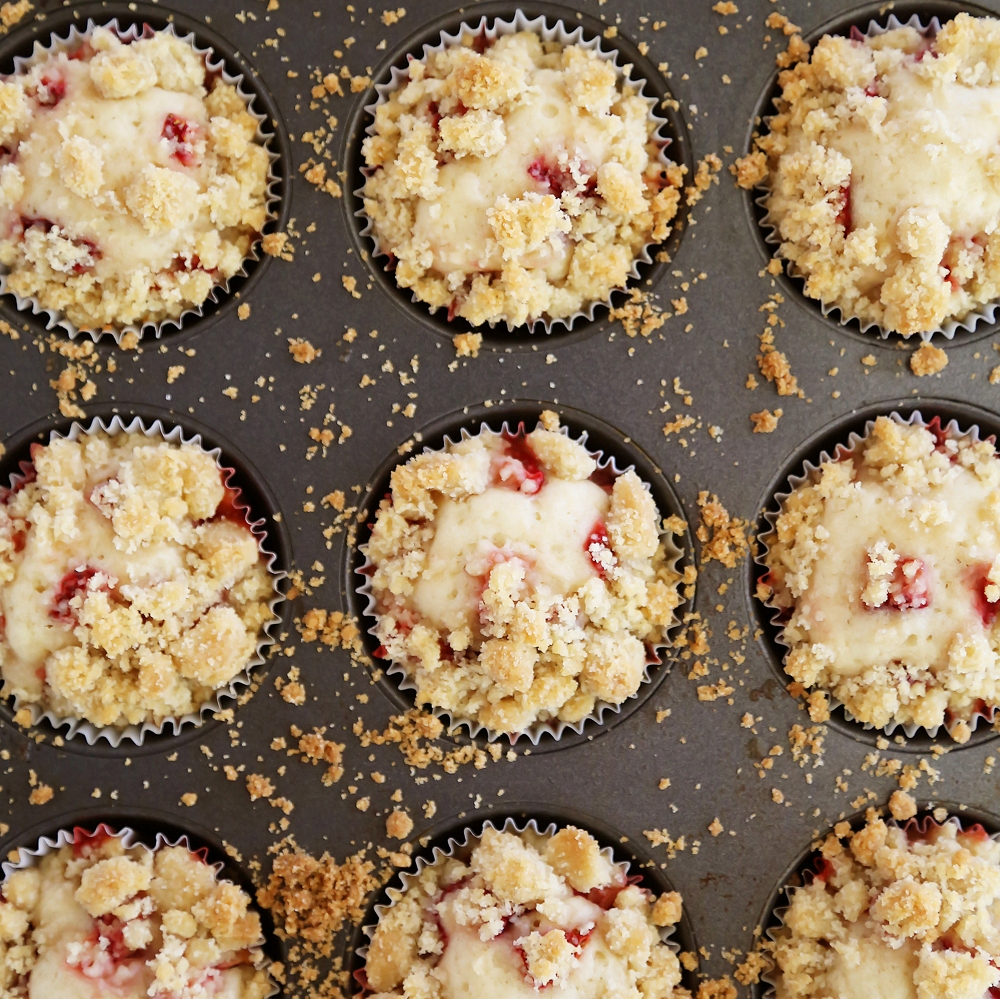 Strawberry Coffee Cake Muffins
Ingredients
1/4 cup unsalted butter, softened
3/4 cup granulated sugar
1 large egg
1 teaspoon vanilla extract
1 1/2 cups all-purpose flour
self-rising flour or all-purpose flour + 2 teaspoons baking powder
2 teaspoons baking powder, omit if using self-rising flour
1/2 teaspoon salt
1/2 cup milk
1 1/2 cups chopped fresh strawberries
For crumble:
1/4 cup butter
1/2 cup all-purpose flour
1/4 cup light brown sugar
1/4 cup granulated sugar
Instructions
Preheat oven to 350 degrees F. Line a standard size 12-cup muffin tin with paper liners. Spray lightly with nonstick cooking spray.
In a large mixing bowl with an electric mixer, cream butter and sugar until light and fluffy. Add egg and vanilla, beating until well blended.
In a separate bowl, combine flour, baking powder and salt. Alternate adding flour mixture and milk to butter mixture, mixing well after each addition.
Spoon 1 Tablespoon batter into each muffin liner. (It may not look like enough, but these really rise!) Top each muffin cup with chopped strawberries.
In a separate bowl, combine all ingredients for crumble topping. Mix with your hands until pea-sized clumps have formed. Sprinkle crumble over strawberries.
Bake muffins for 18-20 minutes, or until golden brown.
Enjoy!