To those who don't find comfort in the sometimes wearing process of mixing, beating, flouring, shaping, and kneading a typical loaf of bread, the simple process of making and baking a banana bread should be right up their alley.
Swirl together some sugar, egg, vanilla, and flour into a soft, rich texture, add banana (which, once baked, accounts for most of the bread's natural sweetness), and simply pour your mixture into a loaf pan – no fancy gadgets required.
What you end up with is a moist and velvety, almost cake-like bread that is as delicious with your morning coffee as it is with your afternoon tea. Irresistible with a swipe of butter, but even better with cream cheese, at least in my opinion.
No need to roll your sleeves up for this one, folks. All is takes is a few brown bananas and a willingness to share…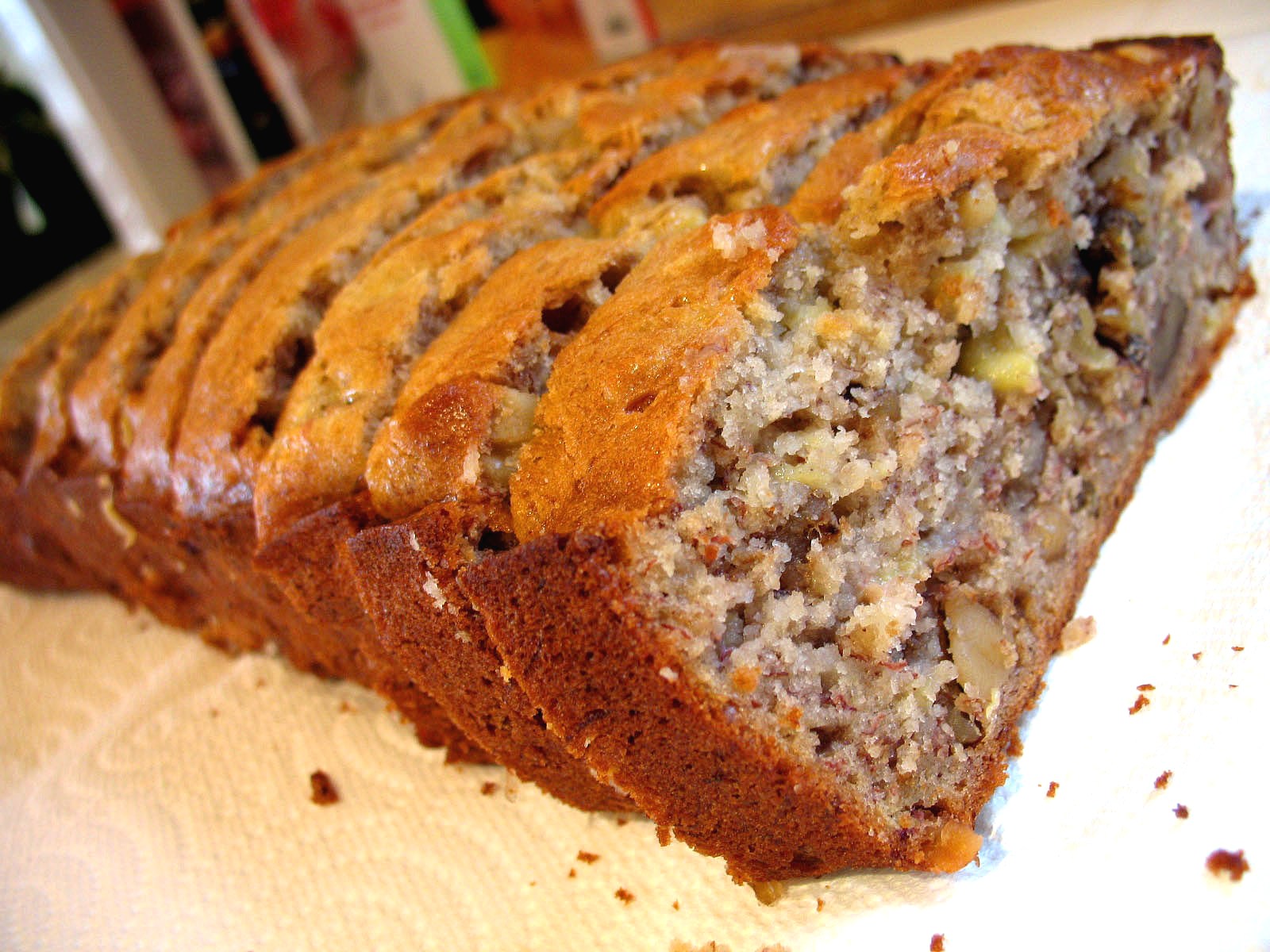 Walnut Banana Bread
Ingredients
¾ cup sugar
½ cup butter
2 eggs
3 medium ripe bananas, smashed
1 tbsp. pure or imitation vanilla extract
1 ½ cups all-purpose white flour
1 cup chopped walnuts, optional
½ teaspoon baking soda
½ tsp. salt
1 tsp. ground cinnamon
Instructions
Heat oven to 350 degrees. Combine sugar, butter and eggs in large bowl. Beat at medium speed, scraping bowl often, until creamy. Reduce speed to low, add banana and vanilla. Beat until well mixed. Stir in remaining ingredients.
Spoon batter into a loaf pan lightly coated with nonstick cooking spray. Bake for 60-70 minutes, or until a toothpick inserted in the center comes out clean. Let stand 10 minutes, then remove from pan. Cool completely and slice with a serrated bread knife.
Enjoy!