Decadent, soft and gooey chocolate brownies with a creamy pumpkin swirl fit the bill for fun and easy fall baking!
For the love of ooey-gooey, fluffy soft pumpkin and chocolate deliciousness (truly a marriage made in heaven), you must make these brownies. They are ridiculous. They cross the line. They're unreasonable. And must be stopped… with a tall glass of milk.
Sliding a hot pan of these sinfully good treats out of the oven was definitely the highlight of my day recently. With a couple simple ingredients, it can be yours, too!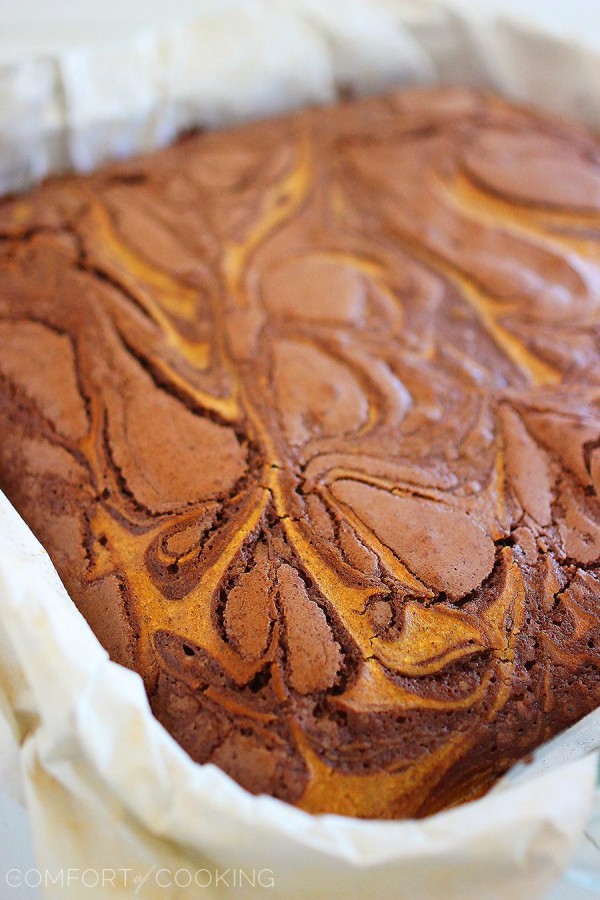 People ask me all the time how my husband and I aren't rolling around all round and blueberry-shaped like Violet Beauregard (or at least that's the way I interpret it!).
Well, it's about time I let you in on my not-so-secret secret… I give a lot of it away. We have healthy dinners, too. During which I dream about dessert, but still. Healthy dinner, then a treat. Not the whole pan. As much as I want it.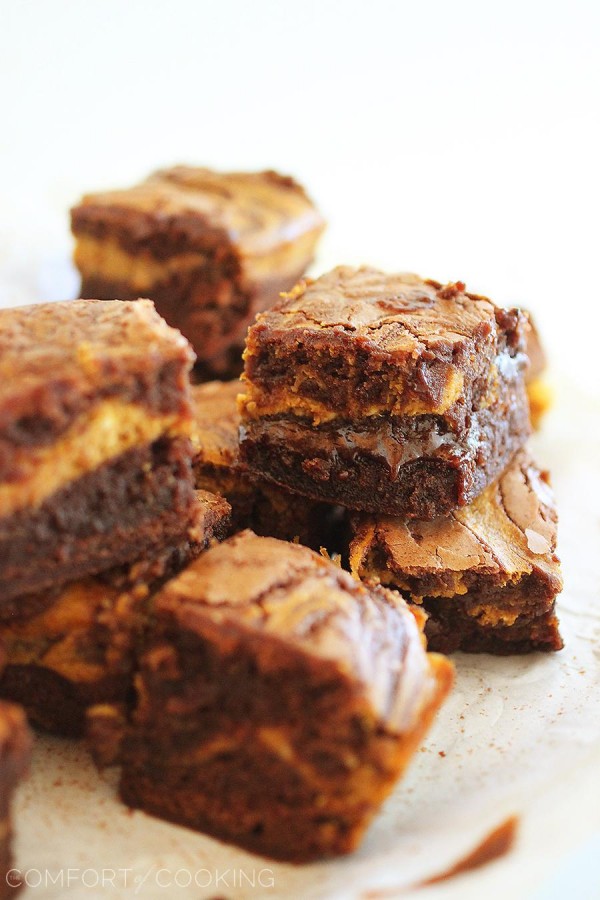 Whether you sneak a few for yourself and give away the rest, or hog the whole pan, you are going to LOVE these festive fall brownies. The creamy pumpkin swirl takes a typical chocolate brownie from delicious to melt in your mouth good. With a glass of milk, oh lordy. Heaven in two bites!
For parties or just to have a treat in the house that calls for something different, these pumpkin chocolate brownies are deee-vine. Try them soon and you'll agree!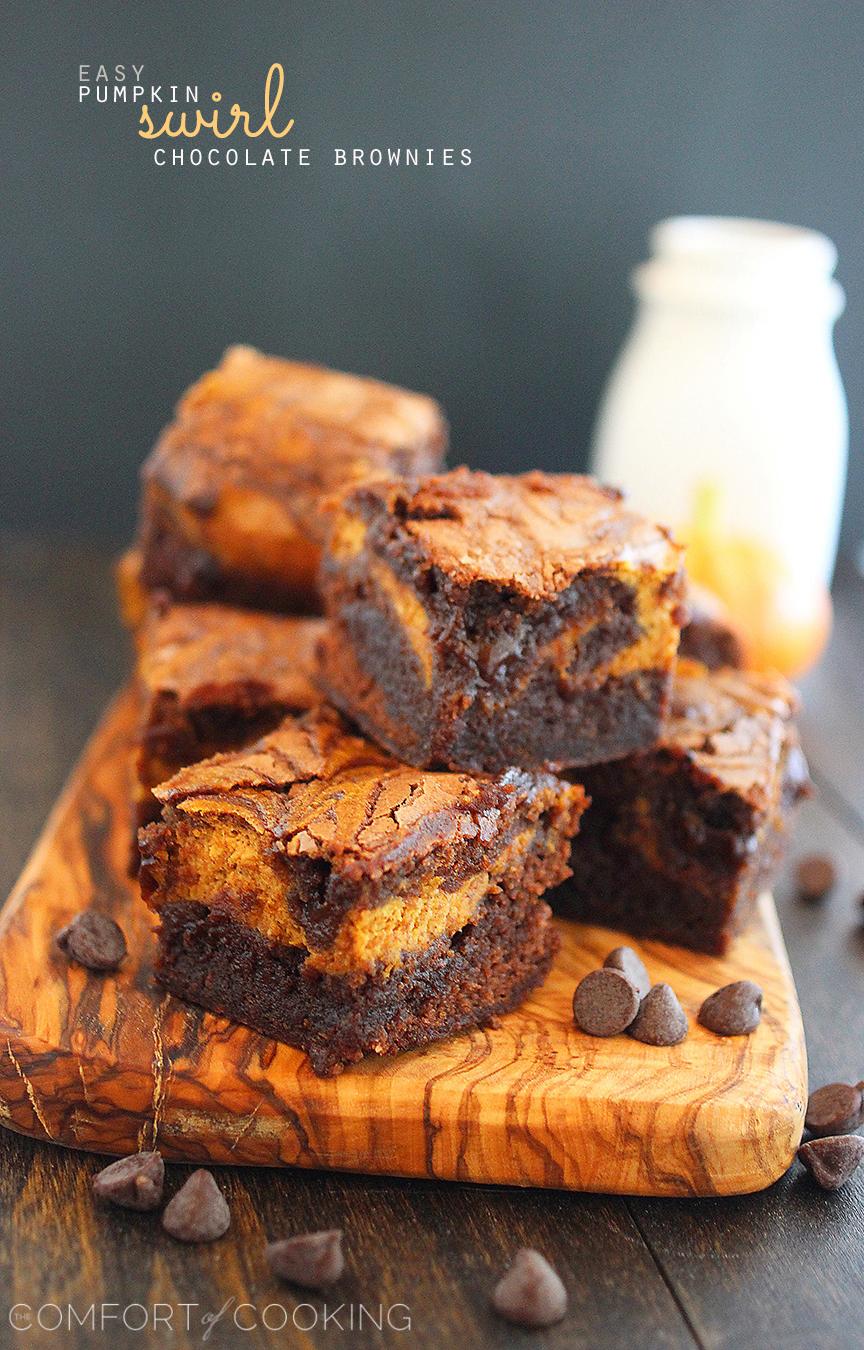 Easy Pumpkin Swirl Chocolate Brownies
Ingredients
For pumpkin swirl filling:
3 oz. cream cheese, softened
1/2 cup canned pumpkin puree, not pumpkin pie filling
1 large egg
3 tablespoons sugar
1 teaspoon ground cinnamon
1/4 teaspoon ground nutmeg
For brownies:
1 18 oz. box brownie mix, (I used Betty Crocker Fudge Brownies)
Oil, water and eggs, as called for on box
Instructions
Heat oven to 350 degrees F. Line a 9-inch square pan with parchment paper and spray with nonstick cooking spray.
In a medium bowl, beat all filling ingredients with an electric mixer on low speed until smooth. Set aside.
In a large bowl, mix brownie batter, oil, water and eggs as called for on box. Pour 3/4 of the batter into prepared pan. Pour pumpkin swirl filling evenly over batter. Pour remaining brownie batter evenly over filling. Swirl through batter several times with a knife for a marbled effect.
Bake 45 to 50 minutes or until a toothpick inserted in the center comes out almost clean. Cool completely before cutting into 16 squares. Store covered in refrigerator up to 4 days.
Enjoy!