This creamy, tangy and colorful bruschetta with balsamic tomatoes and avocado is the perfect summery snack or appetizer!
When we lived in California, hubby and I enjoyed an abundance of delicious avocado dishes. Garnishing fresh seafood and mushed into mouthwatering guacamole, avocado was everywhere. We couldn't get away from the gorgeous pale green fruit… But, it's not like we were trying!
It remains a major favorite in my house, and especially in the summer, avocado is all over our homemade salads, sandwiches, and the appetizers we make for parties. The only fruit we love more than avocado, though? Tomatoes!
Tossed with a tangy mixture of balsamic vinegar, olive oil and garlic, the tomatoes tasted candy-sweet on a bed of creamy smashed avocado.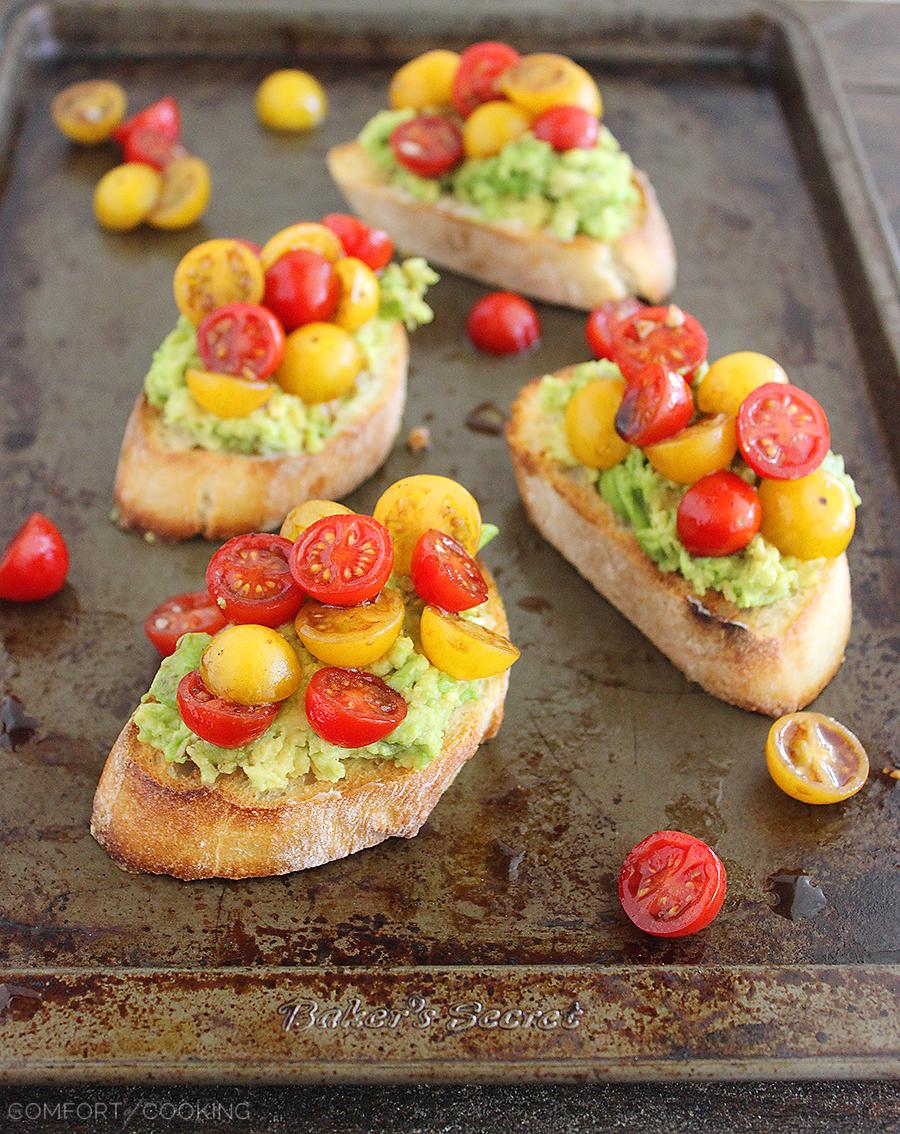 Crisp sliced French bread served as the perfect base for these scrumptious, summery bruschetta. They're as easy to make as they are colorful and salty-sweet. Serve them on the side of grilled meats and fish, or as a fresh party appetizer that guests will gobble up.
Every bite is better than the last and I know after one, you'll agree. These avocado bruschetta are irresistibly good!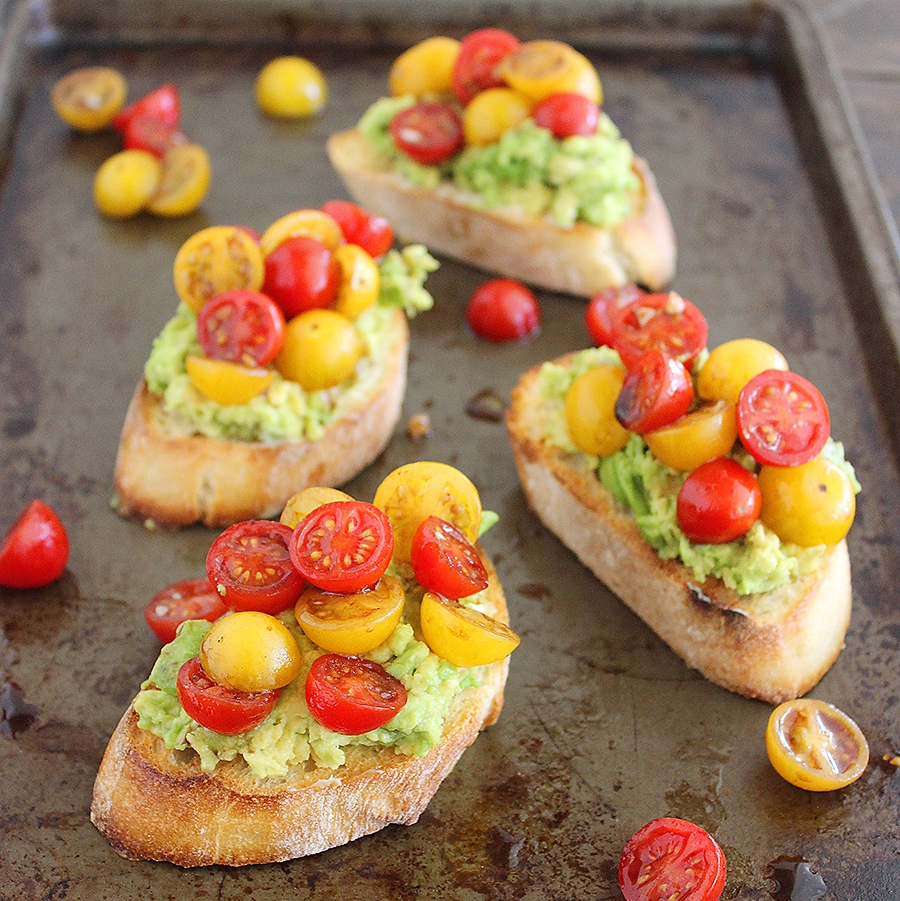 Smashed Avocado and Tomato Bruschetta
Ingredients
Nonstick cooking spray
1/2 loaf French bread, or 1 petite loaf, cut into 1/2-inch slices
1 pint cherry or grape tomatoes, halved
1 clove garlic
2 Tablespoons olive oil
1 Tablespoon balsamic vinegar
2 avocados, smashed
Salt and pepper, to taste
Instructions
Preheat broiler.
Place slices of bread on baking sheet and spray with cooking spray. Broil 1-2 minutes on each side, or until golden brown.
In a medium bowl, combine tomatoes, garlic, olive oil, and balsamic vinegar.
Spread smashed avocado onto each bread slice, then generously spoon tomato topping on top. Sprinkle with salt and pepper, to taste. Serve immediately.
Enjoy!