Soft and citrusy, a slice of this coconut-glazed pound cake hits the spot for breakfast or dessert. It's a sweet and scrumptious treat!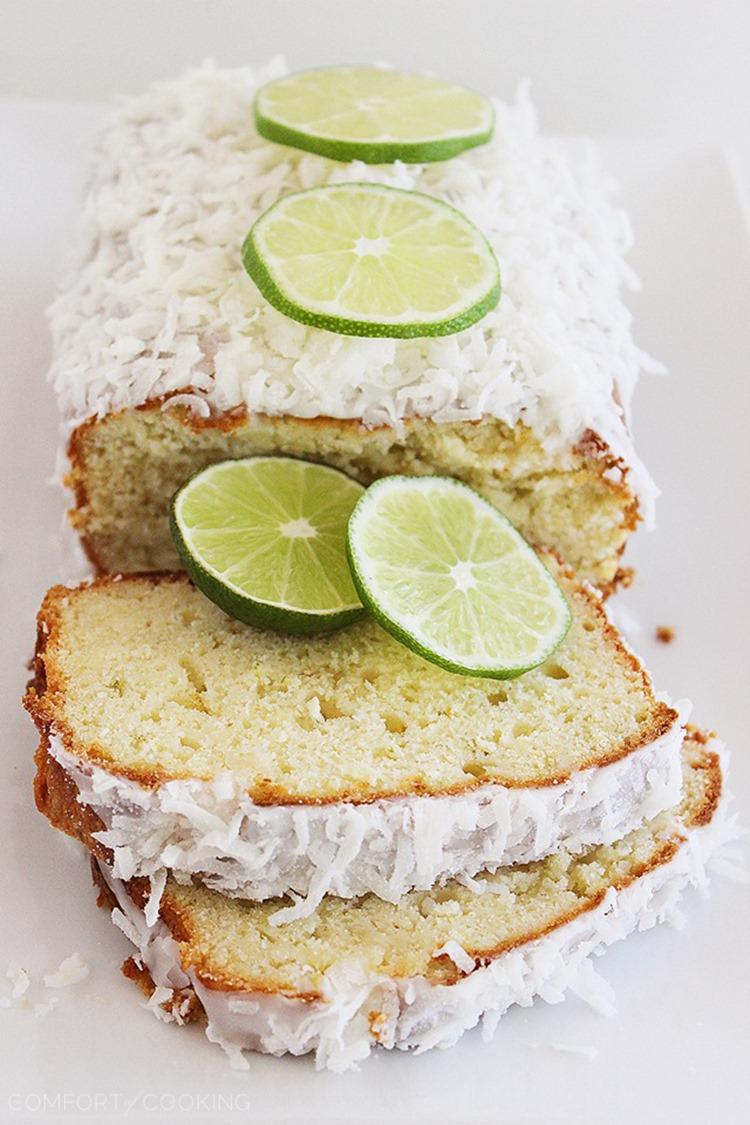 These days, most of my meals are rushed – breakfast, especially. My morning meal goes by in the blink of an eye before baby wakes up, and somehow, my 15-minute window has dissolved into nanoseconds. But, what keeps my breakfasts super speedy? Having slices of soft, yummy quick breads on hand – they really live up to their name!
I've baked all kinds of breakfast breads and pound cakes over the years. Lemon-blueberry and cranberry-orange are longtime favorites (you can find those and more here). For the warmer months, though, I was in the mood for something a little brighter, sunnier and… limey-er?
From cocktails to sweet treats, I can't get enough of that summery citrus!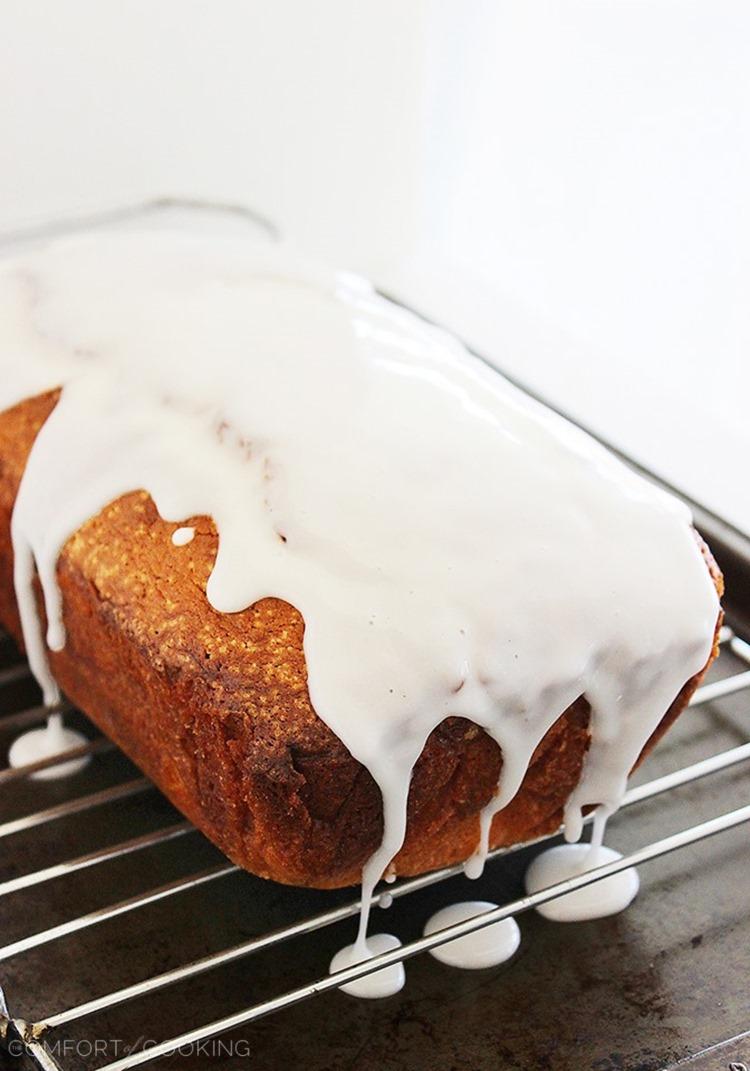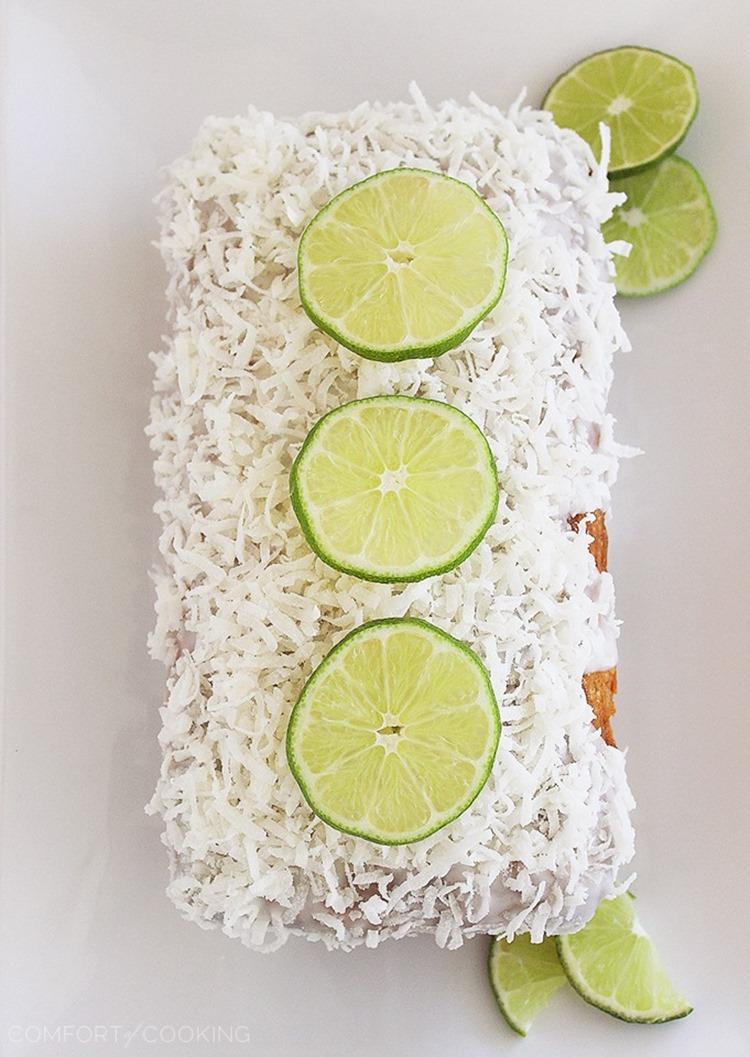 Every slice of this buttery soft pound cake is heaven on a plate. Or, just in your mouth if it doesn't quite make it to a plate. No need to be civilized about this.
Since the cake isn't overly sweet, a creamy coconut-lime glaze is the perfect finishing touch. Before the glaze sets, sprinkle it all over with shredded coconut for a fun look! It's not only a beauty but absolutely scrumptious for breakfast or dessert – and the slices freeze well, too! Wrap individual slices in plastic wrap, place in a tightly sealed plastic bag, and microwave for a delicious morning treat.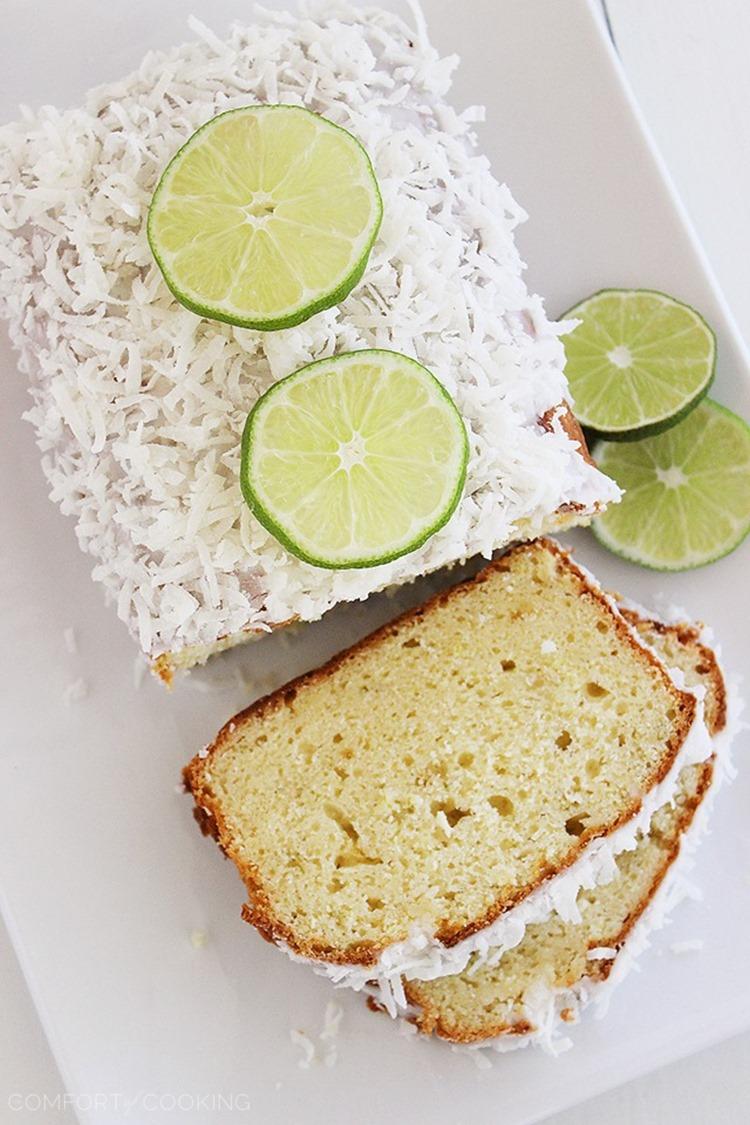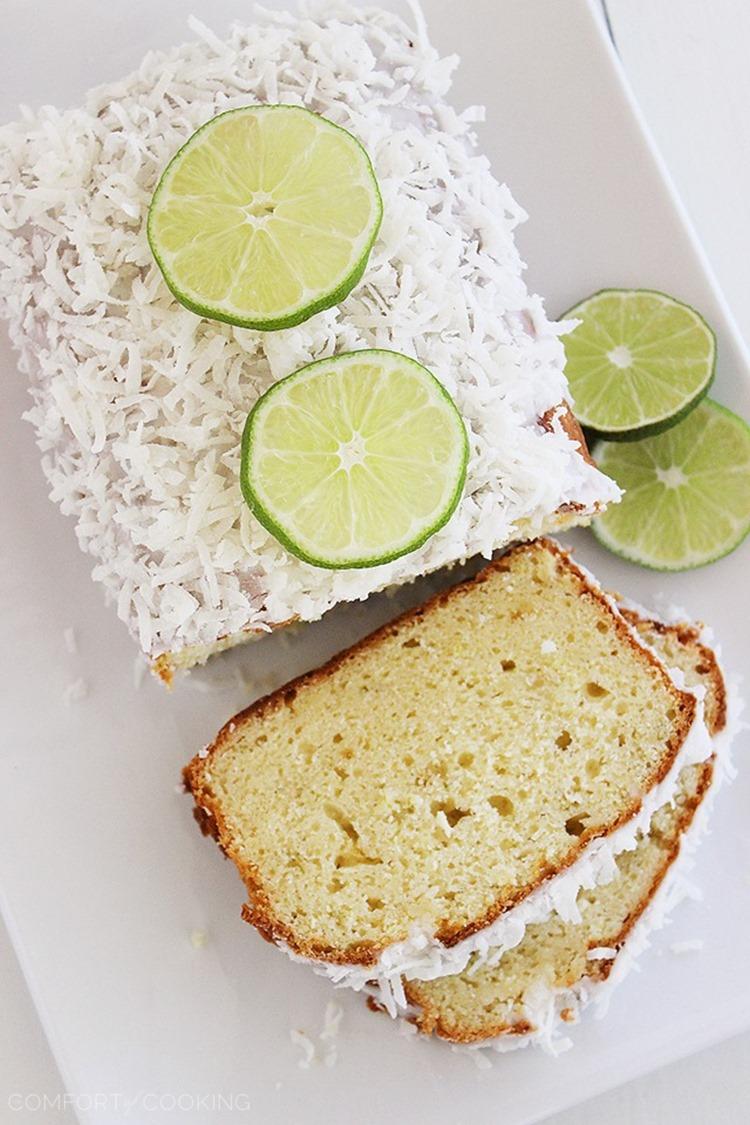 Coconut Lime Pound Cake
Yield:
1 pound cake (8 servings)
Ingredients
For the pound cake:
1/2 cup 1 stick butter, softened
1 1/2 cups granulated sugar
1/2 cup plain yogurt or sour cream
3 large eggs
1/2 teaspoon vanilla extract
Zest of 2 limes
Juice of 1 lime
1 1/2 cups all-purpose flour
1/4 teaspoon baking soda
For the glaze:
1 1/2 cups powdered sugar
Juice of 1 lime
2 teaspoons coconut extract
1 to 1 1/2 tablespoons heavy cream, half-and-half or milk
Shredded coconut, optional
Instructions
Preheat oven to 350 degrees F. Line a 9 × 4- inch loaf pan with parchment paper or aluminum foil. Coat with nonstick cooking spray.
In a large bowl, beat butter and sugar until light and fluffy. Add yogurt, eggs, vanilla, lime zest, and lime juice; blend until smooth. Add flour and baking soda; mix on low speed until smooth. Pour batter into prepared pan. Bake 60-80 minutes, until an inserted toothpick comes out clean. Allow cake to cool completely on a wire rack.
After cake has cooled completely, prepare the glaze. Using a hand mixer, mix powdered sugar, lime juice, coconut extract, and heavy cream in a medium bowl until smooth and pourable. Pour glaze over the cooled cake, using a rubber spatula to spread the glaze evenly. Sprinkle with shredded coconut if desired. Allow to cool completely before slicing. Store in an airtight container, up to 5 days.
Enjoy!